Logitech Z533
Logitech Z533, Speaker System, With Subwoofer,
Big sound at your fingertips with a 2.1 speaker Z533 SPEAKER system, integrated control pod, and multiple hookups for up to three devices. Serious wattage at 120 Watts Peak/ 60 Watts RMS power delivers powerful sound and full bass to fill your space.
BIG SOUND THAT FILLS THE ROOM:
Powerful sound at your fingertips with a 2.1 speaker system, a built-in control box and multiple connections for up to three devices. Heavy power from 120W peak power and 60W RMS delivers powerful sound and rich, space-filling bass.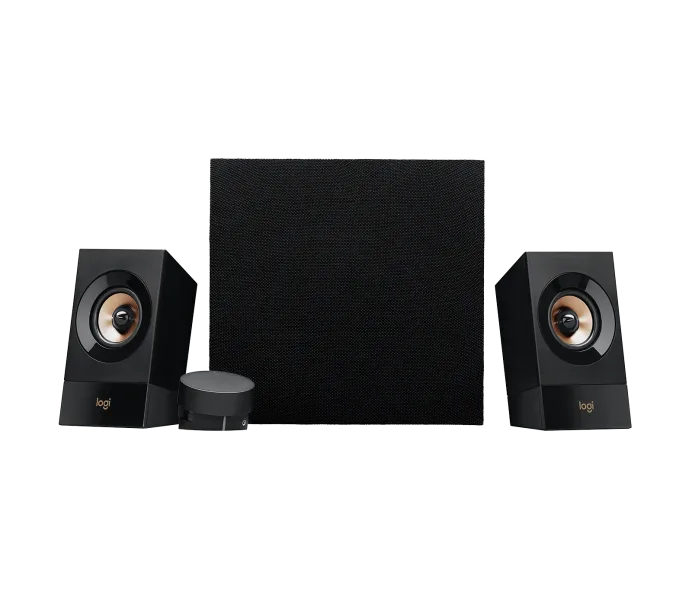 BOLD YET BALANCED SOUND:
120W peak power / 60W RMS delivers great sound without compromising quality. Balanced acoustics and full sound are designed to move around the room.
BOOMING BASS:
The fabric-covered front-facing subwoofer delivers bass you can really hear, adding a powerful backbone to music, movies and games.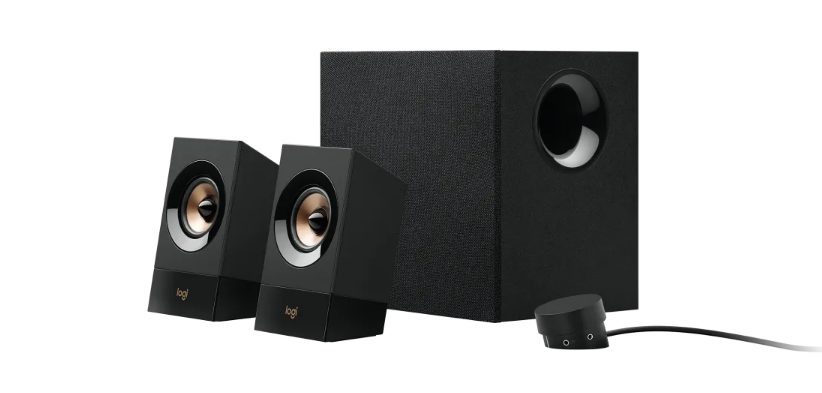 INTEGRATED SOUND CONTROL:
The built-in control panel contains all the necessary controls. Just Z533 SPEAKER rotate to adjust volume and bass. A headphone jack and additional connectivity jack are also on hand.
CONNECT THREE WAYS:
Three links for three times the fun. A 3.5 mm jack and two RCA jacks allow you to connect your favorite devices such as TV, computer and smartphone. If you want, you can leave them all connected and switch between your needs.
IT'S GOT STYLE:
Lustful and sophisticated, black and gold is popular for a reason. A beautiful black body with a gold tip next to the emitter - it says "excellent" everywhere. Not to mention easy cable management that reduces clutter.