Speakers
Power and volume controls on wired control pod
Works with any device with a headphone jack 0.14 in (3.5 mm) input
Find similar
Logitech Z313
Logitech Z313, Audio System, Speaker,
High-performing and easy to use, logitech z313 speaker system with Subwoofer provides balanced and rich sound. Works with any device with a headphone jack 0.14 in (3.5 mm) input.
RICH SOUND FOR A FULL RANGE AUDIO EXPERIENCE:
2.1 logitech speaker system z313 provides balanced sound and enhanced sound from a compact subwoofer. Connect any device via the 0.14 "(3.5mm) input and easily access power and volume with a wired control case.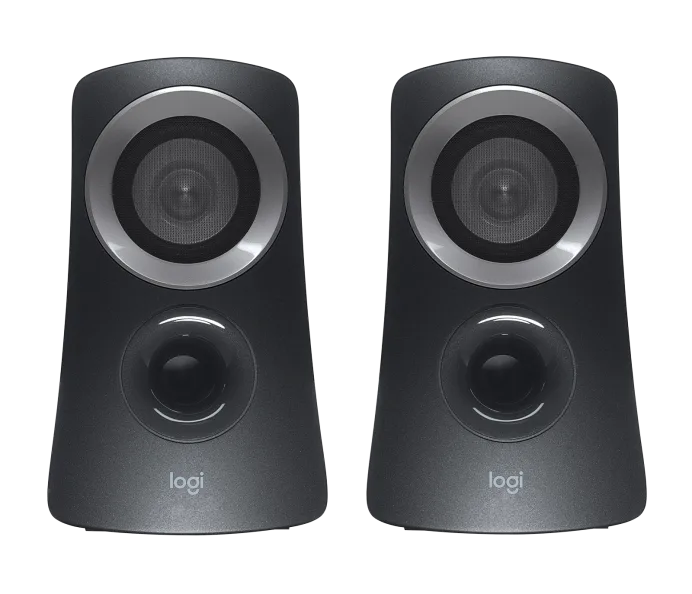 RICH SOUND:
50W Peak / 25WRMS Provides a full range of tuned volume for balanced speakers. logitech speaker z313 The built-in subwoofer provides improved bass. Enjoy rich and direct sound right out of the box.
SIMPLE SETUP:
Connect any device to the 0.14 inch (3.5 mm) input on the back of the subwoofer. logitech speakers z313 a simple setup always sounds great.
EASY CONTROLS:
With logitech z313 speaker Easy access to power, volume and headphone jack thanks to a wired control case.