Speakers
Bluetooth pairing and volume controls located on front of right speaker.
Works with any device with a headphone jack 0.14 in (3.5 mm) input
Find similar
Logitech Z207
Logitech Z207, Bluetooth, Computer Speakers,
RICH WIRELESS STEREO SOUND FROM YOUR DESK:
Let's get started happily. With its compact design and rich room-filling sound, the Z207 fits seamlessly into your desktop space, perfect for watching videos, playing games, and listening to music. Connect up to two devices via Bluetooth and use Logitech Easy-Switch to easily play, pause and switch.
THE POWER OF STEREO:
Each speaker features an active / active driver for full-range sound, a passive radiator for bass expansion, and 10W peak / 5WRMS for rich, room-filling stereo sound. Obviously, he sounded better than he was told.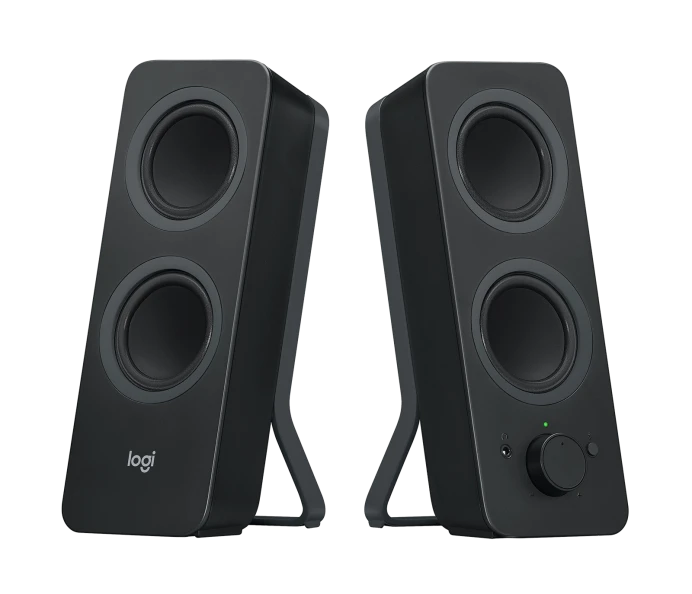 PLAY. SWITCH. KEEP PLAYING:
You can pair up to two Bluetooth devices and easily switch between them using Easy-Switch . with wireless speaker logitech Simply pause one device and switch from another to play, or connect a device with a 0.14 inch (3.5 mm) input.
VERSATILE SETUP:
With logitech black speaker multi ways to connect, you can pair up to two devices via Bluetooth, and one through the 0.14 in (3.5 mm) input. That's three devices—and one amazing speaker—all seamlessly connected.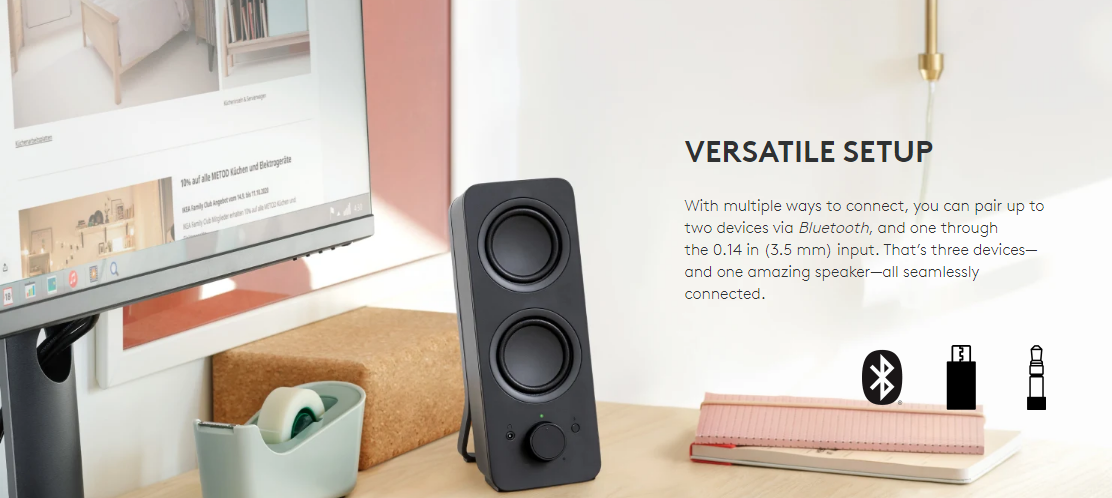 EASY CONTROLS—EASILY FOUND:
Press Play and you'll be able to control all the controls with your fingertips. Easy access to the Bluetooth pairing button, control knobs for on / off and volume control, and an easy-to-use 0.14 "(3.5mm) jack are all conveniently located on the right speaker.
COMPACT DESIGN, TWO COLORS:
The logitech z207 provides high quality sound without taking up too much desk space. Headphones come in a variety of colors. Choose the one that best suits your style.