Logitech
Scribe
Whiteboard camera for video conferencing rooms
GET EVERYONE ON BOARD:
Easily share whiteboards during video meetings with AI whiteboard cameras for Logitech Scribe, Microsoft Teams®, Zoom Rooms™, and other leading video conferencing services.

PERFECT VIEWS, REMOTE OR IN THE ROOM:
With built-in AI and a custom lens, Scribe broadcasts whiteboard content into video meetings with outstanding clarity. Now, even remote participants can have the best seat at the table.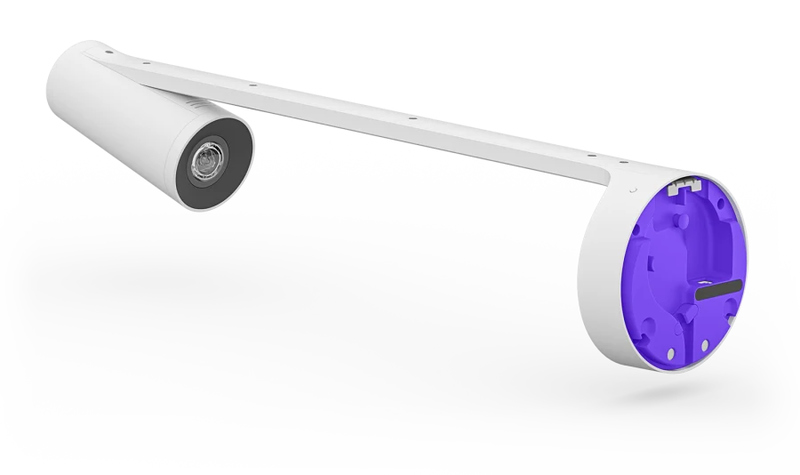 SIMPLE TO USE:
Scribe's wireless share button makes sharing whiteboards into video meetings quick and easy. You can also initiate sharing with your meeting room touch controller, like Logitech Tap.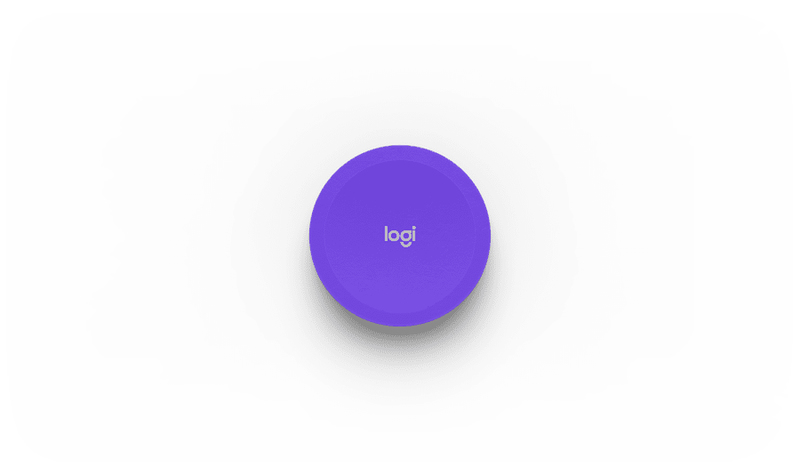 AI-POWERED PERFORMANCE:
Presenter Removal: Scribe's built-in AI delivers a transparency effect, allowing participants to see "through" the presenter for an unobstructed view of the whiteboard.
Content Enhancement: Scribe automatically enhances the color and contrast of dry erase markers, making text and sketches easier to read.
Sticky Note Detection: Scribe uses image segmentation to recognize and show other forms of content like sticky notes.
PURPOSE-BUILT FOR ROOM SOLUTIONS:
Scribe integrates with leading video conferencing room solutions, including Microsoft Teams Rooms and Zoom Rooms. Simply join the meeting and start sharing.
CLEAN, FLEXIBLE INSTALLATION:
Wall Mounting: Securely mount Scribe to a variety of wall surfaces with the included installation kit.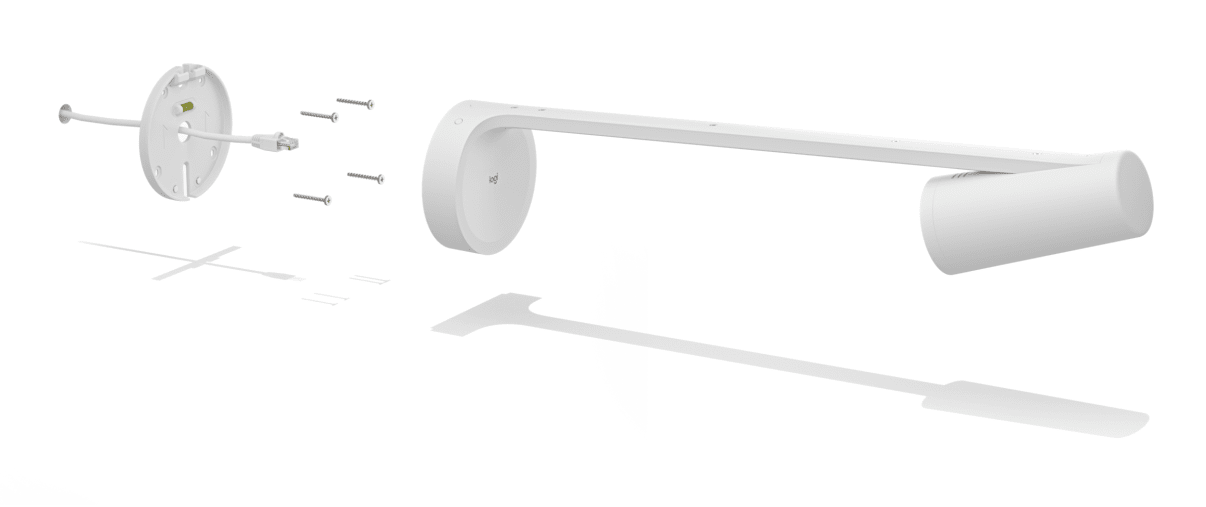 Cable Management: Ensure clean, confident installs with cable retention and options to route cabling up, down, or through the wall.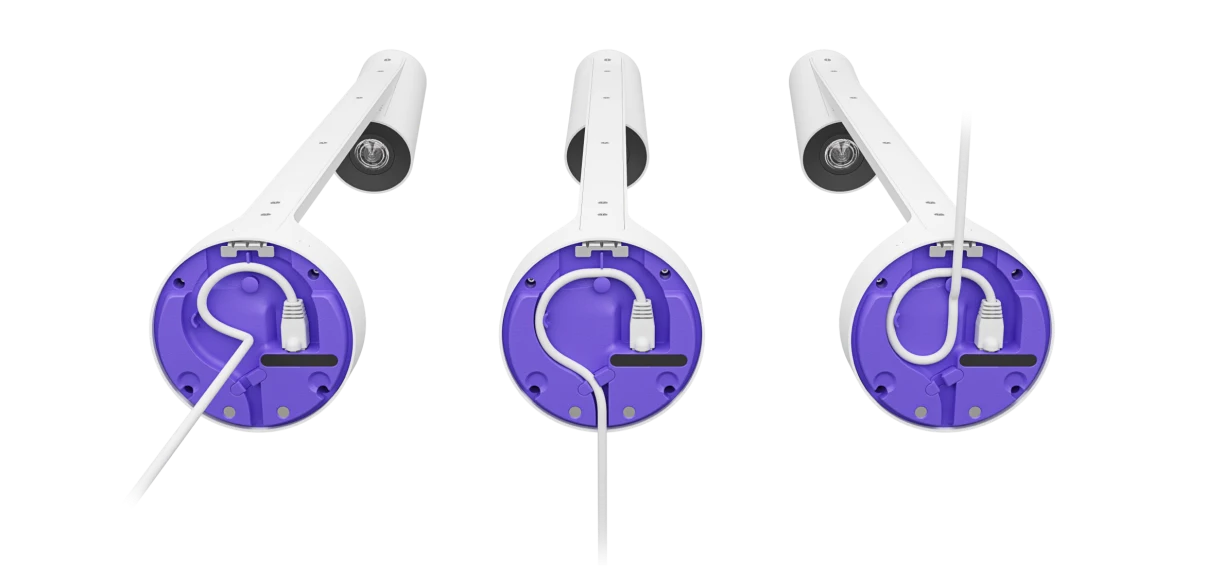 Enterprise-Grade Cabling: Use the included 10 meters of category cable or supply your own to fit the size and layout of your meeting room.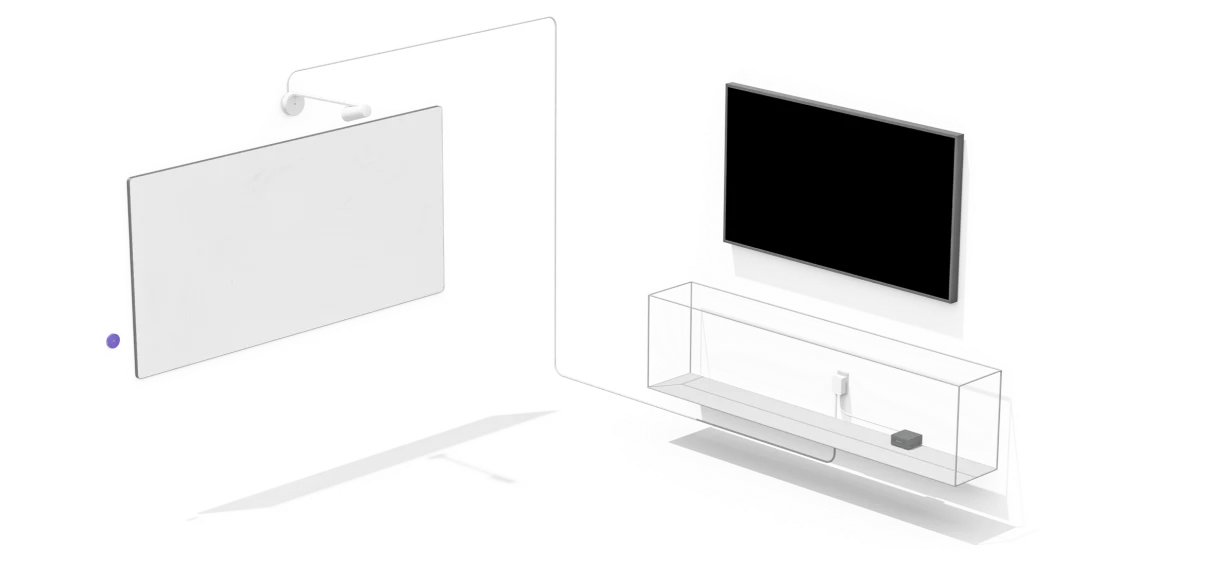 EMPOWER EDUCATIONAL EQUITY:
The right hybrid learning solution helps students see, hear, and understand the instructor. Now with Scribe, students can stay engaged with whiteboards in the classroom, too. Deploy Scribe in your classroom with your Zoom Rooms or Teams Rooms solution, or connect it to your laptop as a USB device.
SIMPLE TO MANAGE:
Easily manage your Logitech video collaboration devices with Logitech Sync. Monitor room health, deploy updates, and modify settings all from a single cloud-based platform. And with Sync Insights, you can see how meeting spaces are utilized over time.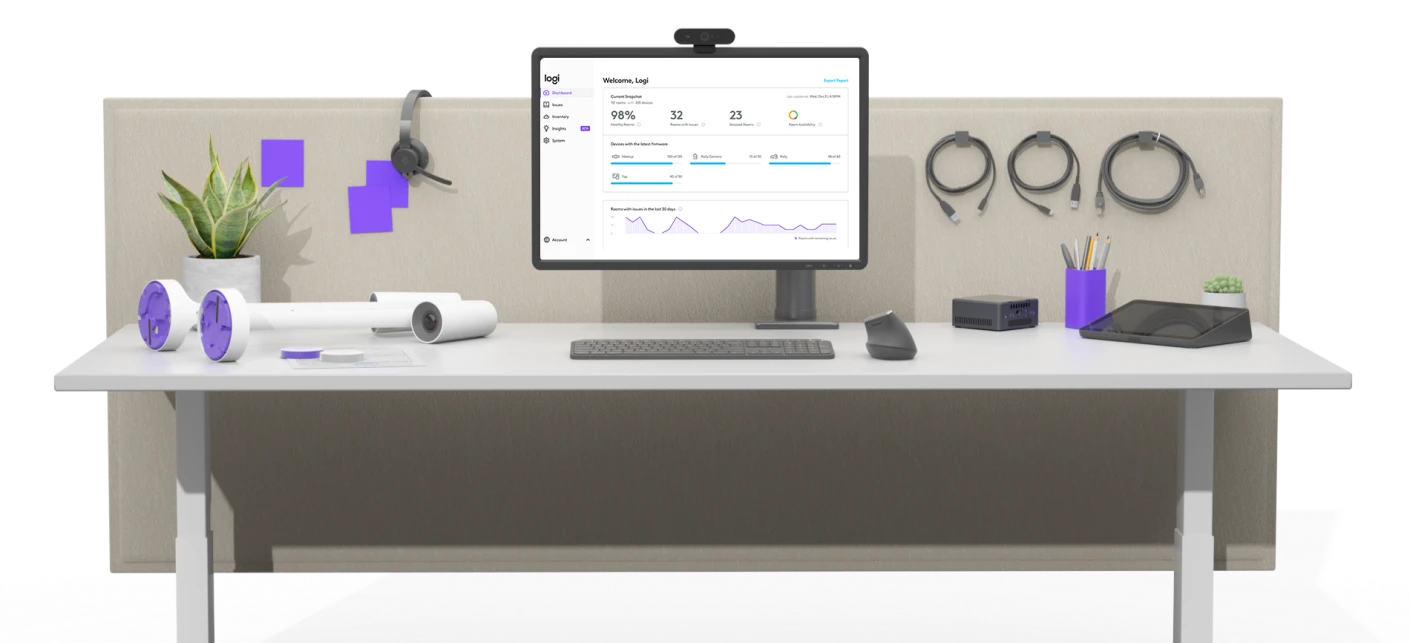 AN ALL-IN-ONE SERVICE PLAN:
Logitech Select is a comprehensive service plan that delivers reliability, continuity, and peace of mind for each room you designate. Select provides 24/7 support, a dedicated Customer Success Manager, product replacement, accelerated RMA, onsite spares, and advanced Sync analytics including customizable alerts through ServiceNow integration.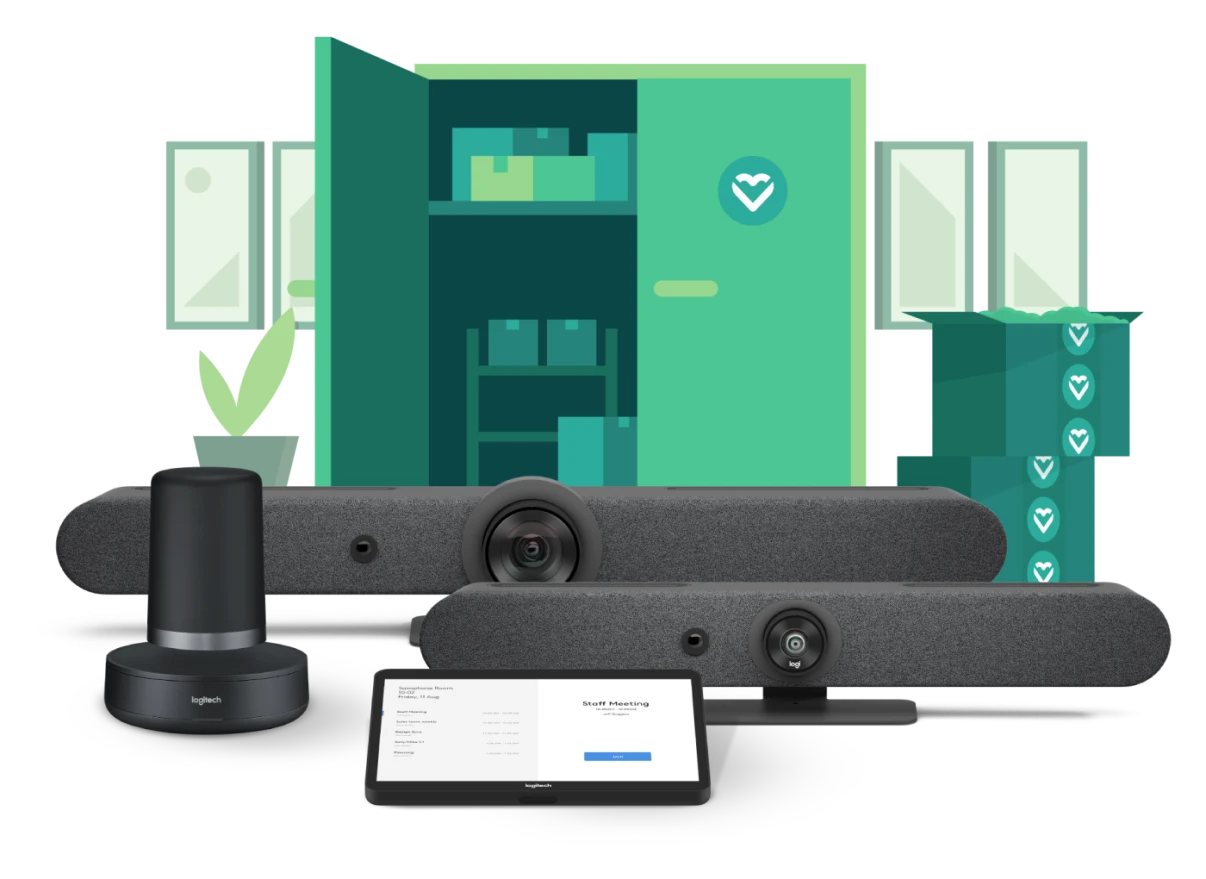 UP TO FIVE YEAR WARRANTY:
Purchasing an extended warranty gives you the security and confidence that your Logitech video conferencing systems and equipment are protected against defects for up to five years from the date of purchase. Extended warranties are available for one or three years after Logitech's two-year OEM warranty.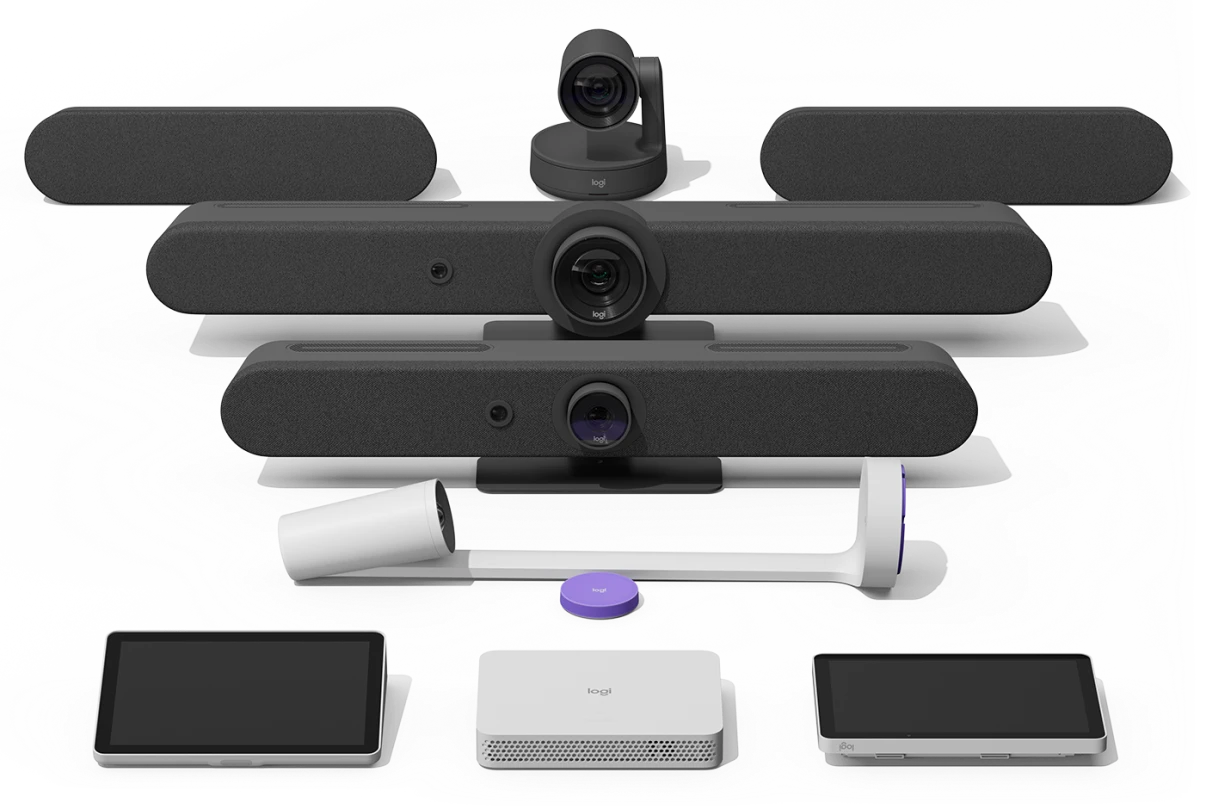 YOUR SUSTAINABILITY ALLY:
Our commitment to creating a more sustainable world starts with our 1.5°C Climate Pledge, 100% renewable electricity goal, and a portfolio of video collaboration solutions that help reduce your carbon footprint.
SPECS & DETAILS:
DIMENSIONS:
Camera
Height: 5.87 in (149 mm)
Width: 4.69 in (119 mm)
Depth: 22.56 in (573 mm)
Weight: 2.43 lb (1.1 kg)
Share Button
Height: 0.50 in (12.7 mm)
Diameter: 2.83 in (71.8 mm)
Weight: 3.81 oz (108 g)
Power Injector
Height: 3.58 in (91 mm)
Width: 2.37 in (60.2 mm)
Depth: 1.43 in (36.3 mm)
Dongle Transceiver
Height: 0.89 in (22.5 mm)
Width: 1.22 in (31 mm)
Depth: 3.30 in (83.7 mm)
Cable length: 1.64 ft (500 mm)
Included Cabling (x2)
Length: 5 m (16.4 ft)
SYSTEM REQUIREMENTS
Whiteboard
Maximum Whiteboard Dimensions
Height: 4 ft (1.2 m)
Width: 5.9 ft (1.8 m)
Customer-Supplied Cabling
Cable Type: Cat5e or higher [up to 115.83 ft (35 meters) in total length]
TECHNICAL SPECIFICATIONS
Certifications & Compatibility
Integrates with Microsoft Teams Rooms on Windows® and with Zoom Rooms as a whiteboard content camera.
See www.logitech.com/support/scrib... for pending and granted certifications and compatibility updates.
Compatible with virtually any video conferencing application as a USB-connected camera.
Camera
Output Resolution: 1080p at 15 fps
Built-In AI: Broadcasts AI-enhanced image stream into video meetings
Share Button
Power: 2 x CR2032 battery
Adhesive-backed mounting
Share button support may vary by video conferencing service provider.
See www.logitech.com/support/scrib... for latest information.
Interfaces
Camera: Category Cable Port
Share Button: Bluetooth® Low Energy
Power & Cables
Power supply: 100-240V auto-switching power supply with international adaptor set
Cable Type: Cat5e SF/UTP AWG26 or higher
Environmental
Operating Temperature: 0 to 40°C
Storage Temperature: -40-70°C
Humidity: 10-95%
Security
Full Disk Encryption: AES-128
Device Management
Logitech Sync
PACKAGE CONTENTS
Camera
Share Button
Dongle Transceiver
100-240v Power Supply with International Adaptor Set
16.4 ft (5.0 m) Cat5e Cables x 2
Cable Clips x 2
Camera Installation Kit
Documentation
WARRANTY INFORMATION
Standard: 2-year limited hardware warranty included.
Extended: Additional one-year and three-year extended warranties available at the time of hardware purchase.
Contact your reseller for availability.
PART NUMBER:
960-001332