Keyboard
Easy-Switch Technology (Multi-device pairing)
No
Palm Rest for added comfort
No
Find similar
Logitech MK235
Wireless Keyboard And Mouse Combo
This duo delivers all the functionality you need in one comfortable, durable design that's easy to use and keeps your space nice and clean. Built with Logitech's known quality standards, MK235 Wireless Combo is in it for the long haul.
FULL-SIZED AND WIRELESS:
Full-size keyboard, funky mouse- completely wireless. This duo offers all the features you need in a convenient and durable design that's easy to use and keeps your space clean and beautiful. Built to Logitech's renowned quality standards, logitech mk235 usb receiver has been around for a long time.
KEYED FOR SUCCESS:
Full-size Logitech MK235 keyboard layout, best wireless mouse and keyboard number pad and 15 handy hotkeys, all the keys you need for easy navigation and data entry. Soft curved keys make typing comfortable and easy.
WIRELESS, AMBIDEXTROUS MOUSE:
Its compact and portable design is ergonomically suitable for both left and right hands. It's easy to use, throw it in your bag and take it wherever you go.
SIMPLY WIRELESS:
There are no settings or complications. The MK235 works as long as the receiver is connected to a USB port. Powerful and reliable wireless means you can forget about interruptions, and the 10m range gives you the wireless freedom you need.
QUALITY YOU CAN RELY ON:
This combination of Logitech MK235 is built to the same high quality standards that have made Logitech the world leader in mouse and keyboard hardware, with a 36-month battery life and a 12-month mouse battery life, so your battery can be used for months without replacement.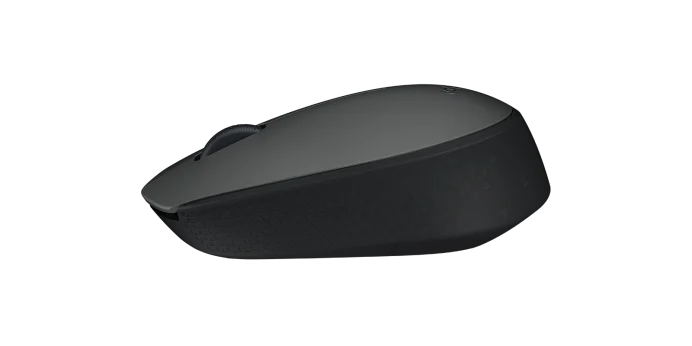 TOTALLY WORK-PROOF:
logitech mk235 is built to withstand work and casual use, and its durable design includes sturdy adjustable feet and a spill-resistant design. All keys are anti-fading, so you don't have to worry about losing letters from your keys.