Mouse Accessorise
Windows, Mac, Chrome OS, Linux
Logitech M90
Wired Mouse
The Logitech M90 is a wired optical mouse that is designed for simple and reliable computer navigation. It features a 1000 DPI resolution for precise cursor control and a comfortable ambidextrous design that works equally well for both left and right-handed users.
The mouse connects to your computer via a USB cable, so there's no need to worry about battery life or wireless connectivity issues. It's compatible with Windows, Mac, and Linux operating systems and is easy to set up - simply plug it in and start using it right away.
Overall, the Logitech M90 is a solid and affordable choice for anyone looking for a basic wired mouse that gets the job done without any frills or complications.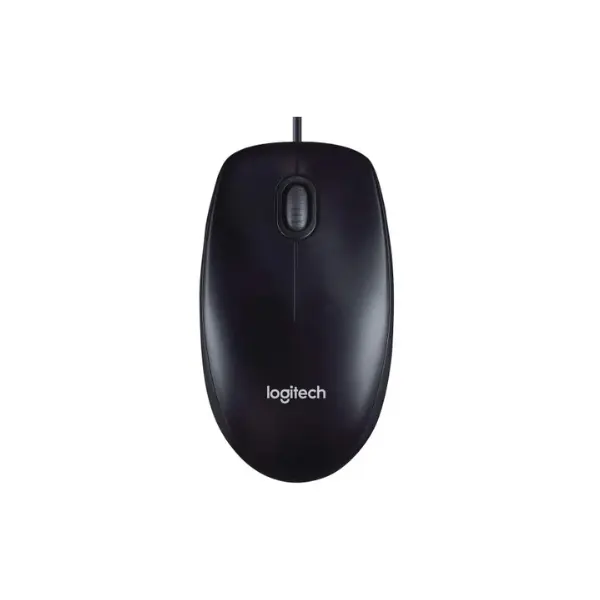 Pure Simplicity:
Convenient, simple and ready to use. A full-size mouse with a simple design, it will meet your needs without any problems. Simply connect the cable to the USB port and you're ready to use your working mouse.
Plug And Play Easy:
It's very easy. You can use the M90 by connecting the cable to the USB port. There are no downloads, settings or problems.
Comfort For Both Hands:
Whether you're right-handed or left-handed, this ergonomic, full-size design will keep you comfortable for hours.
Duration And Reliability:
The Logitech M90 is built on the same high standards of quality and reliability that made Logitech the world leader in mice and keyboards.
Wide Compatibility:
The Logitech M90 runs on Windows, macOS, and Linux operating systems. Rest assured that it will work with the rest of your hardware.
Smooth Navigation:
Accurate row-by-line scrolling simplifies everyday tasks.
Decades Of Design Excellence:
With over 25 years of experience and innovation, we have designed mice of various sizes and shapes to further enhance comfort. Our solutions are carefully designed for both right-handed and left-handed people, making it easy to find the right product.
Made With Recycled Plastic:
Logitech M90 plastic parts are made of 72% recycled plastic and are designed to recycle plastic from home appliances and reduce carbon dioxide emissions.