Keyboard
Bluetooth + USB Unifying Receiver
Easy-Switch Technology (Multi-device pairing)
up to 3
Palm Rest for added comfort
No
Chrome OS, macOS, Windows, iOS, iPad OS, Android
Find similar
Logitech K780
Logitech K780, Multi Device, Bluetooth, Wireless Keyboard,
Meet K780, a compact keyboard that's designed for today's multi-tasking era. Compatible with up to three devices, you can switch typing between your phone, tablet, and computer in one easy flow.
ONE KEYBOARD, EVERY DEVICE:
Take a look at the K780, a compact keyboard built for the latest multitasking. With 3 device compatibility, you can switch between writing between mobile phones, tablets and computers with a single simple swipe. Durable, compact and compact, it can withstand hours of convenient use.
MULTI-DEVICE FLOW:
Connect up to 3 devices and switch between them. With Easy-Switch, with logitech unifying software you can print on your laptop or computer and then continue typing on your phone or tablet with the push of a button. Unlock more settings with Logitech Optional Software, which allows you to customize keys, create keyboard shortcuts, or check battery levels.
COMPACT WITH AN INTEGRATED CRADLE:
All the switches you need in a compact form are ideal for small frames and tight workspaces. best keyboard With the integrated numeric keypad, you can perform all data entry operations with less access and more mouse space. logitech unifying software, The built-in rubber stand holds a wide range of devices, from smartphones to 12-inch iPad® devices, with a comfortable viewing angle.
COMFY, QUIET AND PRECISE TYPING:
Perfect Stroke Keys are meticulously designed for extremely smooth and accurate typing. This is a response that you can feel but cannot hear. The round shape of the key follows the shape of your fingertips for soft and comfortable typing.
FLEXIBLE AND COMPATIBLE:
Connect as you like. The K780 can be quickly connected via Bluetooth® wireless technology or an integrated USB receiver. Compatible with Windows®, ChromeOS , macOS, Android , iOS and iPadOS. You can assign keys and shortcuts to your preferred operating system to seamlessly stream from one device to another.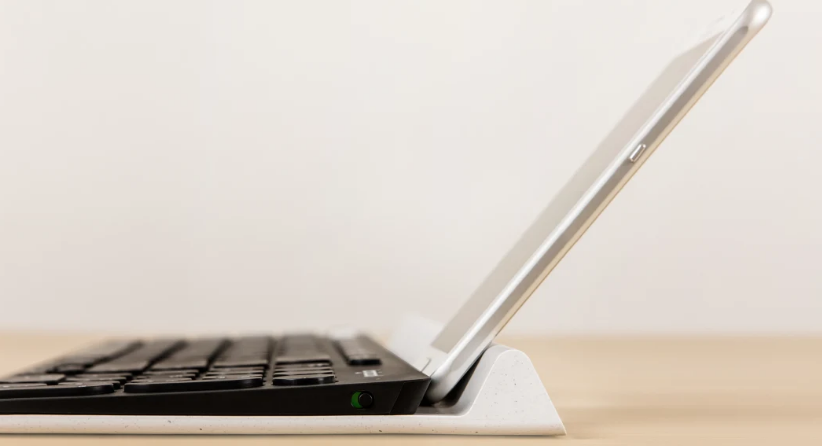 BUILT TO KEEP GOING:
The K780 is built on the same quality and reliability standards that best keyboard wireless made Logitech the world leader in mice and keyboards.
GREAT TOOLS BETTER WORK:
The solution should be simple. Find everything you need to produce, connect and own your site. This complete office kit - mouse, keyboard, headset and webcam - best wireless keyboard gives you more comfort and productivity with features that make everyday tasks easier and faster.