Keyboard
GX BLUE MECHANICAL SWITCHES
Easy-Switch Technology (Multi-device pairing)
No
Palm Rest for added comfort
Yes
Find similar
Logitech G513
Logitech G513, Light Sync, RGB, Mechanical ,Gaming Keyboard,
Advanced gaming keyboard g513 featuring your choice of GX mechanical switches. The detachable, memory-foam palmrest and premium aluminum-alloy construction make logitech g513 carbon full-featured and best-in-class.
A MINIMALIST ADVANTAGE:
The G513 is a high-performance gaming keyboard with your choice of advanced GX mechanical switches. A removable memory palm rest and high quality aluminum alloy construction make the G513 fully functional and best in class.
LIGHTSYNC RGB:
The G513 can assign approximately 16.8 million colors to each key. Create your own animation or choose from a variety of preset effects. And with LIGHTSYNC technology, the lighting can be controlled by games, voice or screen, providing the most immersive RGB lighting experience.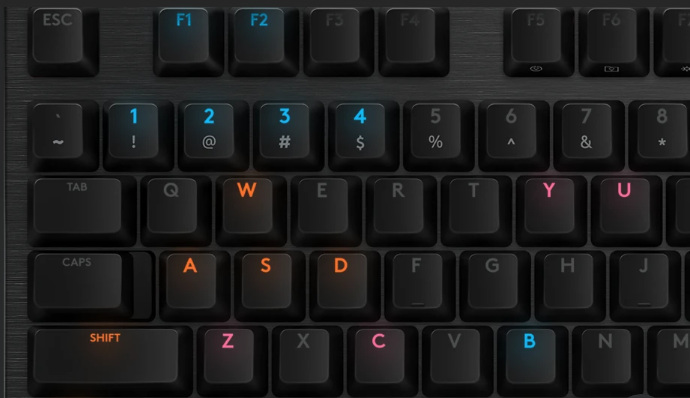 CHOICE OF MECHANICAL SWITCH:
Advanced GX Mechanical Switches - 100% engineered and tested for performance, sensitivity and durability. Choose from three different mechanical switches - GX Blue (Click), GX Brown (Tactical), GX Red (Linear).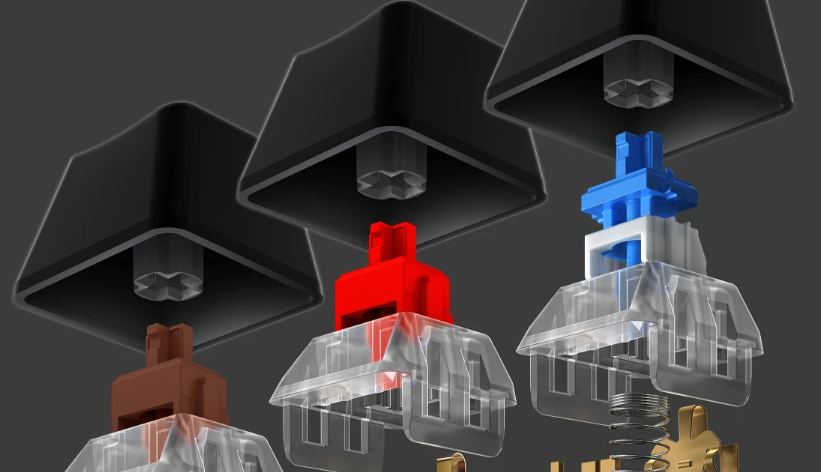 PREMIUM COMFORT:
Memory foam recovers quickly and completely from pressure, so each use is as comfortable as the first. Soft, strong and durable leather is easily wrapped in comfortable foam in a waterproof and sweat-resistant material. The bottom six rubber shoes keep it in place. This palm rest is ready to play.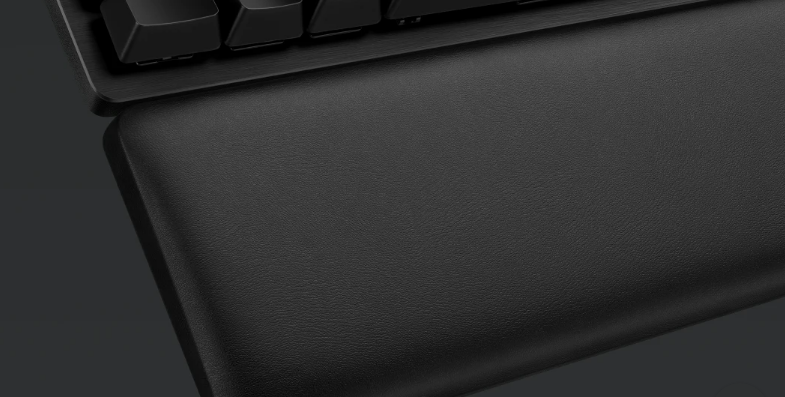 AIRCRAFT-GRADE ALUMINUM ALLOY:
The G513 is constructed from ultra-strong and durable 5052 aluminum-magnesium alloy for a compact design and elegant aesthetics. The 5052 alloy provides a durable and non-slip design that includes a full range of features for a seamless gaming experience.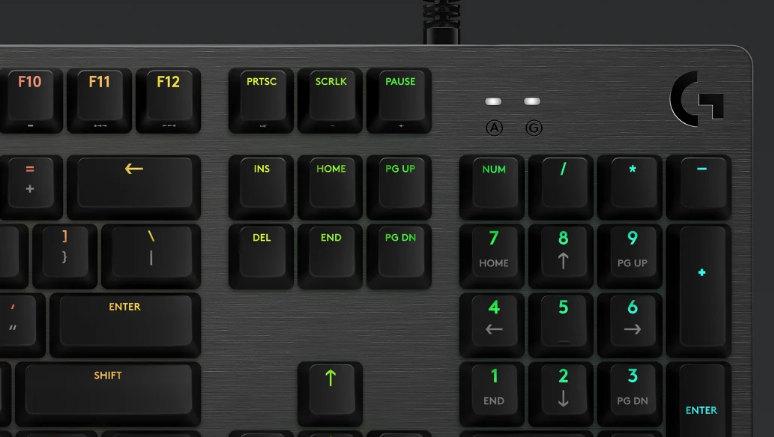 USB PASSTHROUGH:
Convenience and speed are always at hand. A dedicated USB extension cable connects the USB passthrough port to native inputs for full power output and data transfer speeds. Plug your device to charge your mouse or charge your opponents without wasting a second.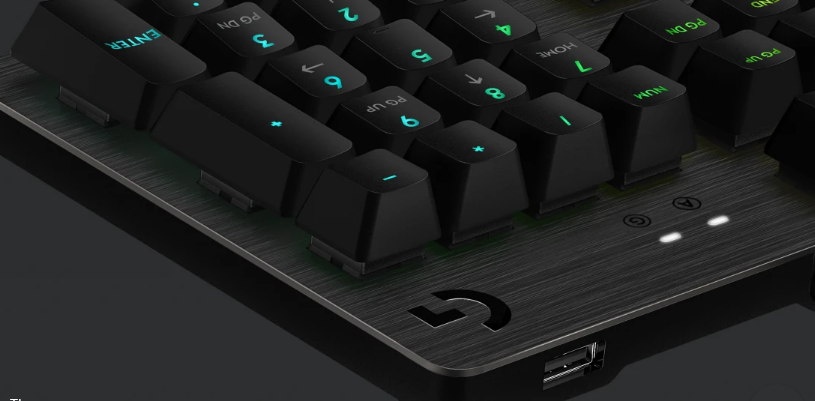 FULL FUNCTION KEYS:
Media and lighting control at your fingertips. Use the FN key to control volume, play/pause, mute, change game mode, change lighting effects, and more. Use the Logitech G HUB FN Switch logitech g513 rgb mechanical gaming keyboard feature and set function keys to perform these alternate commands by default.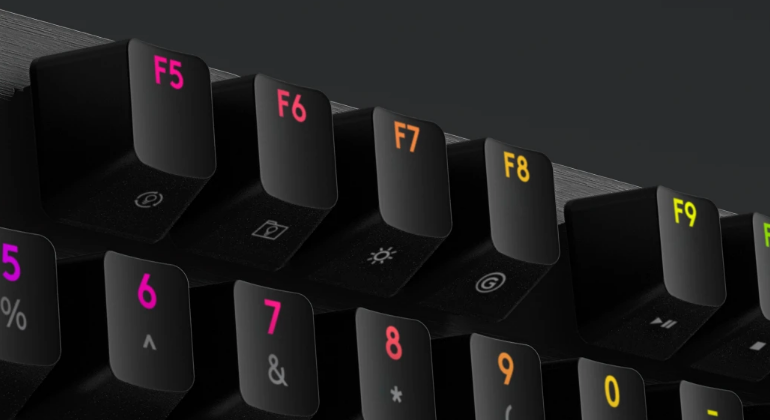 DEDICATED GAMING FEATURES:
If you press the Windows® logitech g513 keyboard with your thumb, you won't lose the game. Switch game mode with FN + F8. Disable additional switches using the Logitech G HUB. Store RGB light profiles for each key in memory for use in any system.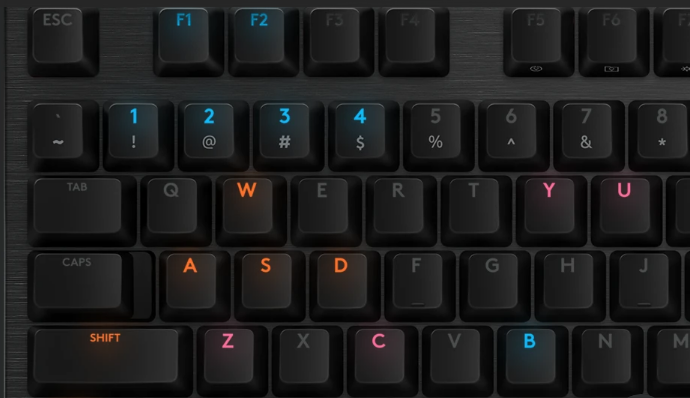 GAMING KEYCAPS:
The G513 logitech keycaps comes with 12 extra keys so you can upgrade your essential gaming keys as your own gaming style hero. Change quickly and easily with the included key locking tool.
26-KEY ROLLOVER AND ANTI-GHOSTING:
Press multiple keys simultaneously in any order and swipe 26 keys to find exactly what you need. A performance-tuned anti-fake alert feature provides reliable control when multiple game orders are issued at the same time.