Mouse Accessorise
Windows, Mac, Chrome OS, Linux
Find similar
Logitech G502
Hero High Performance, Gaming Mouse,
Engineered for advanced gaming performance. Logitech G502 HERO features HERO 25K gaming sensor with sub-micron precision tracking, customizable LIGHTSYNC RGB, onboard profiles, repositionable weights and more.
A REBORN HERO:
The G502HERO features maximum tracking accuracy, customizable RGB lighting, custom game profiles from 200dpi to 25600dpi, and advanced optical sensors for variable weight.
HERO 25K SENSOR:
The HERO g502 25K is the most accurate gaming sensor ever, with next-generation precision and a prestigious architecture. HERO features the fastest frame rate processing ever, delivering over 400fps at 100-25600dpi without antialiasing, filtering or acceleration. HERO 25K provides competitive levels of accuracy and the most consistent response. Be sure to use Logitech GHUB to configure and adjust your DPI settings.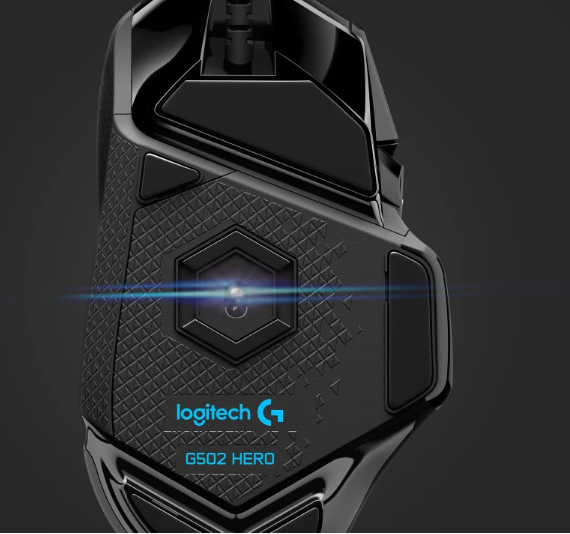 CONTROLS AT YOUR FINGERTIPS 11 PROGRAMMABLE BUTTONS:
Use Logitech G502 hero G HUB to program your favorite commands and macros on each of the 11 buttons. Create, bend, engage, heal... keep powerful movements at hand. With g502 hero Save ready-to-run profiles directly to your mouse so you can take your settings with you wherever you go.
ON-THE-FLY DPI:
Scroll up and down to 5 DPI settings with one click. Three DPI indicators indicate the settings you are using. Use Logitech G HUB to customize these DPI settings or use factory default settings.
DPI SHIFT BUTTON of Logitech G502:
Add more control to your game with fast dpi switching from high sensitivity to low sensitivity. Hold down the DPI Shift button, conveniently located on the left side of the mouse, to quickly jump to your target's sniper accuracy. Adjust the DPI shift sensitivity on the G HUB or change it to perform a different function.
ONBOARD MEMORY:
Use Logitech G HUB to save your settings to your mouse and carry them around. The saved settings will work on any computer without any additional software or login.
DUAL-MODE HYPER-FAST SCROLL WHEEL:
Opening the scroll wheel of Logitech G502 allows for ultra-fast continuous scrolling, allowing you to scroll long pages at high speeds. When closed, the scroll wheel is closed for accurate one-tap scrolling. Rugged alloy wheels provide confident, smooth and satisfying handling in any position.
TUNABLE WEIGHT:
Adjust the feel of the mouse and slide it to your advantage. The Logitech G502 comes with five 3.6g weights that can be configured with different front, rear, left, right and center weight configurations. Experiment with placement and balance to find the right place to improve your game's performance.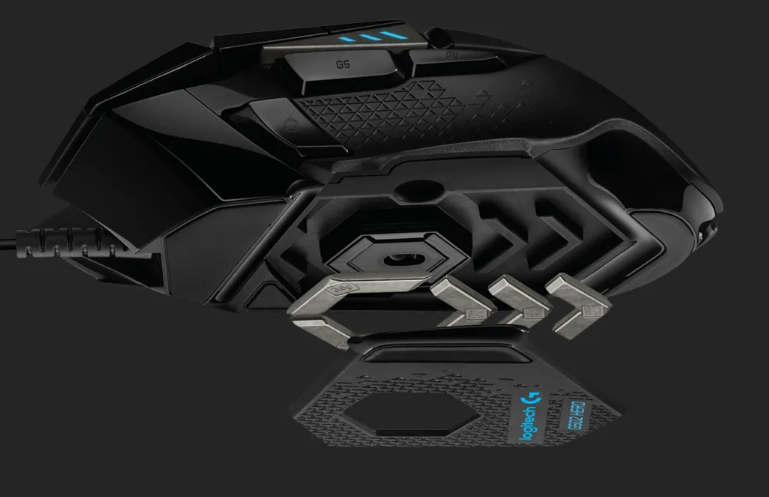 LIGHTSYNC RGB:
LIGHTSYNC technology is the next generation of RGB that can work with games, sounds, or screens to provide the most immersive RGB experience. Choose from approximately 16.8 million colors and sync Logitech G502 lightspeed animations and effects with other Logitech G devices. Set up everything quickly and easily with Logitech GHUB.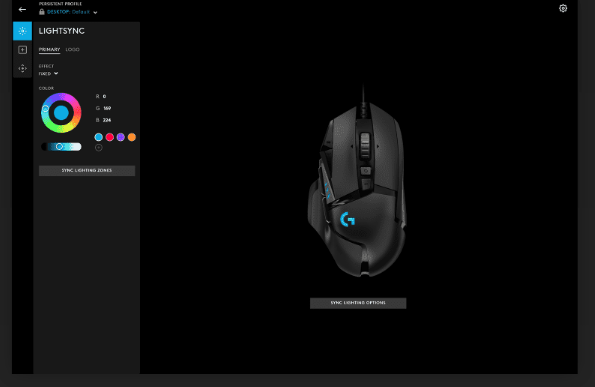 GAME READY DETAILS:
In addition to the main performance and tuning features, many details have been carefully designed and designed. Find basic buttons with mechanical switches, rubber side handles, doors with magnetic weighing grooves, and more.