Logitech G
LogitechG Gaming Driving Force Shifter
Pair with G923, G29 and G920 wheel and pedals. With solid steel gear shaft, 6-speed short-throw gearbox, and leather knob and boot, logitech driving Shifter is made for precision and reliability.
PAIR WITH A WHEEL:
The Driving Force shifters G923, logitech shifter g29 (PlayStation and PC) and logitech g920 shifter (Xbox and PC) racing wheels are designed to enhance the latest PC and console racing games. Add a shifter driving force to your racing wheel settings to complement your racing device for a more realistic experience with logitech driving.
BUILT TO RACE:
Featuring a durable steel pinion shaft, the logitech shifter is made from the highest quality materials for precise racing and long-term reliability. The handle and pouch are wrapped in premium leather and hand-sewn, making them look like high-performance paddle shifters, making them more comfortable and durable.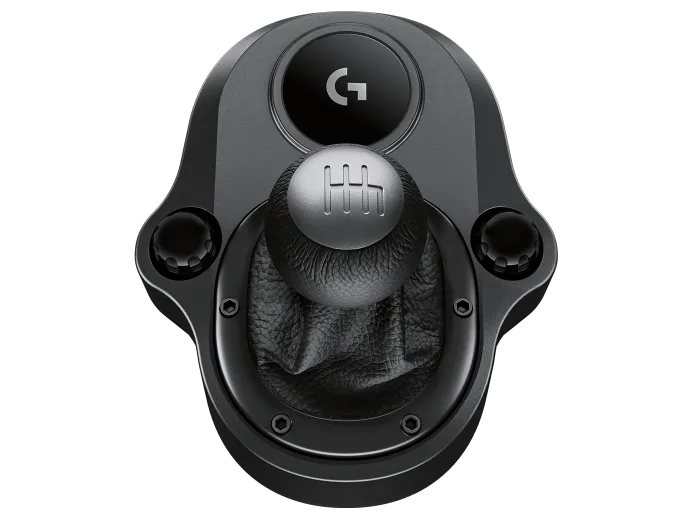 SIX-SPEED SHORT-THROW:
The 6-speed "H" transmission with reverse shifts smoothly and steadily in all gears. Designed to provide smooth and accurate shifts in both corners and straights.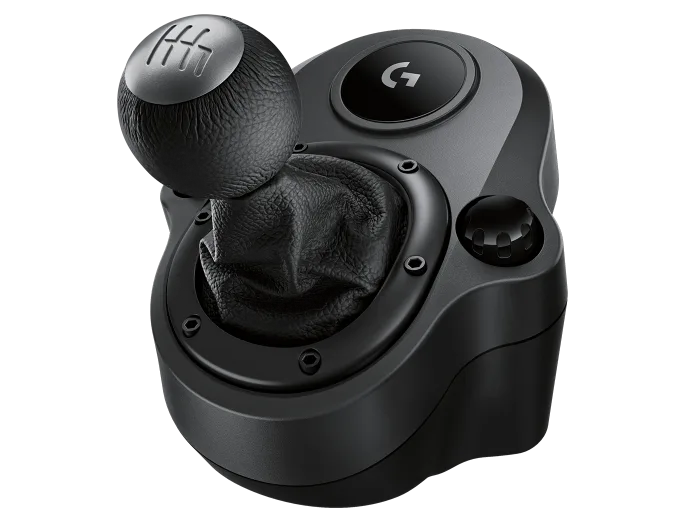 SECURE MOUNTING:
The rugged built-in clamp allows the driving force transmission to be securely attached to the racing bench or platform to reduce shifts and vibrations during intense racing operations.