Logitech ERGO K860
Wireless Ergonomic Keyboard
Enhance your typing comfort and well-being with the Logitech ERGO K860, a wireless ergonomic keyboard meticulously designed to revolutionize your typing experience. This cutting-edge keyboard is crafted for optimal posture, reduced strain, and superior support, making it a must-have for those seeking a feel-better typing encounter.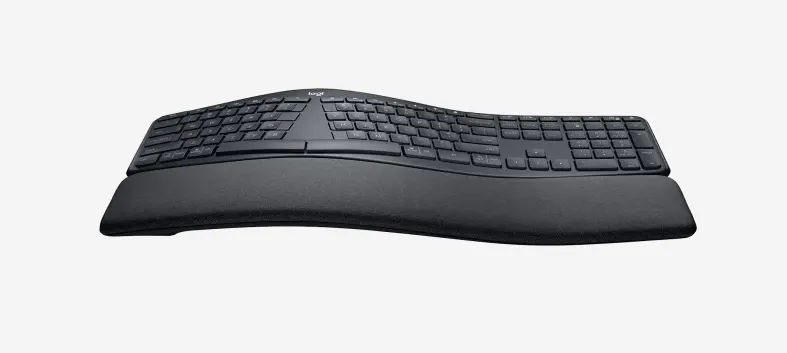 Better Posture, Better Results:
The Logitech ERGO K860 boasts a split, curved keyframe that naturally aligns your hands, wrists, and forearms, reducing muscle strain by a remarkable 21% in the upper trapezius muscle. This innovative design not only improves typing posture but also contributes to a more relaxed and comfortable typing experience compared to traditional keyboards.
Three Layers of Comfort and Support:
With three layers of comfort, including a pillowed palm rest, the Logitech ERGO K860 provides 54% more wrist support while decreasing wrist bending by 25%. The surface layer, crafted from knitted fabric, is not only durable and stain-resistant but also smooth to the touch. The high-density foam support layer ensures a comfortable, firm feel, while the memory foam comfort layer adds a personalized touch for maximum comfort and relaxation.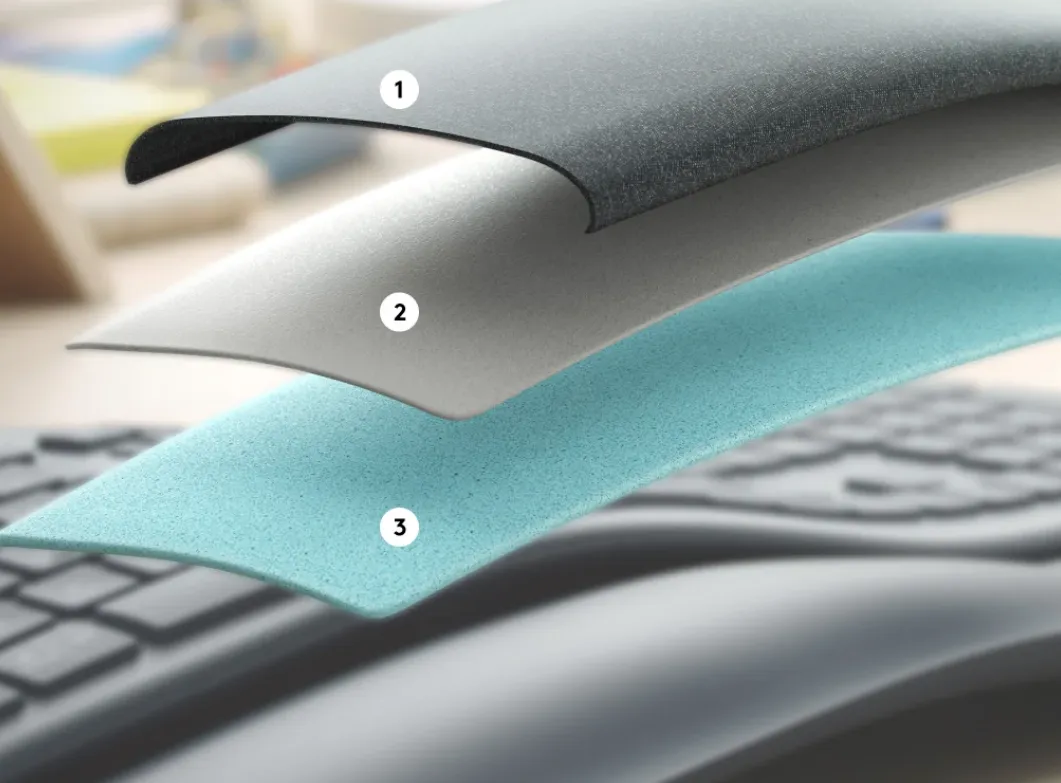 Give Your Wrists a Lift:
Experience natural and comfortable wrist posture whether seated or standing with the innovative palm lift feature. The keyboard offers tilt legs with options of 0°, -4°, and -7°, allowing you to customize the lift according to your unique setup, ensuring an optimal ergonomic position.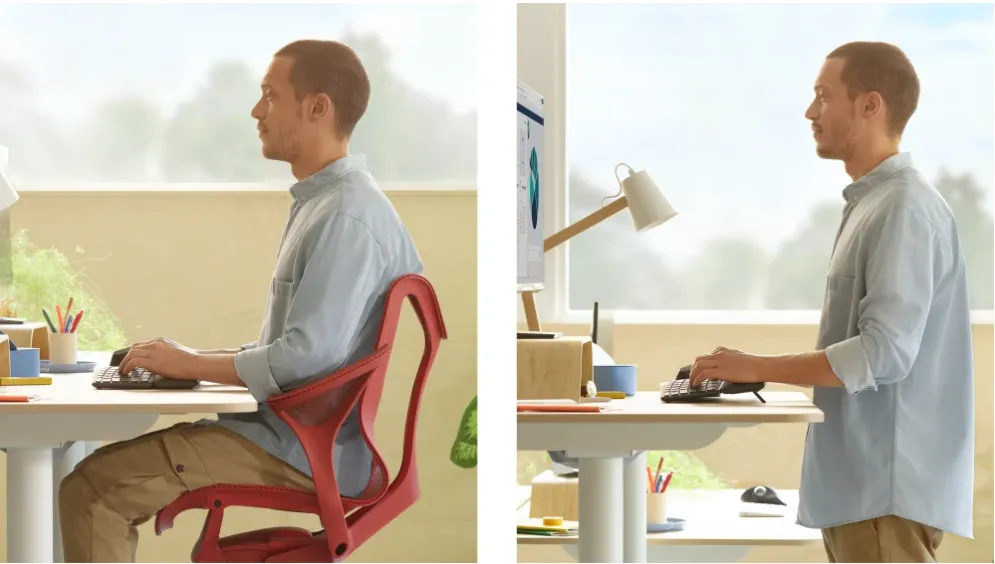 Effortless Precision with Perfect Stroke Keys:
The Logitech ERGO K860 delivers an unparalleled typing experience with perfect stroke keys, offering fluid and ultra-precise keystrokes without compromising speed and accuracy. The split layout and convex curve promote a more natural hand and finger placement, allowing your fingers to glide effortlessly across the matte surface of the keys.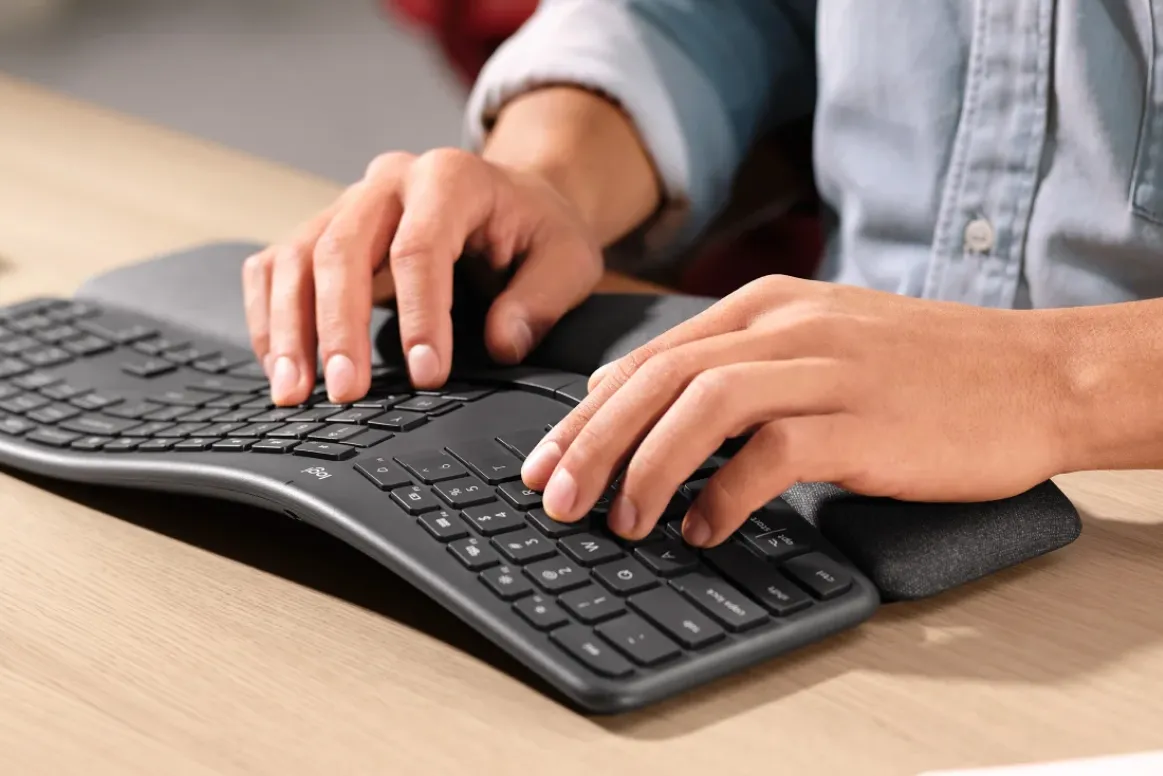 Work Better. Work Healthier:
Unlock peak performance with Logitech's Advanced Ergonomic Solution, combining the Logitech ERGO K860 keyboard with a mouse, webcam, and headset for an all-encompassing ergonomic workspace that promotes good posture during calls.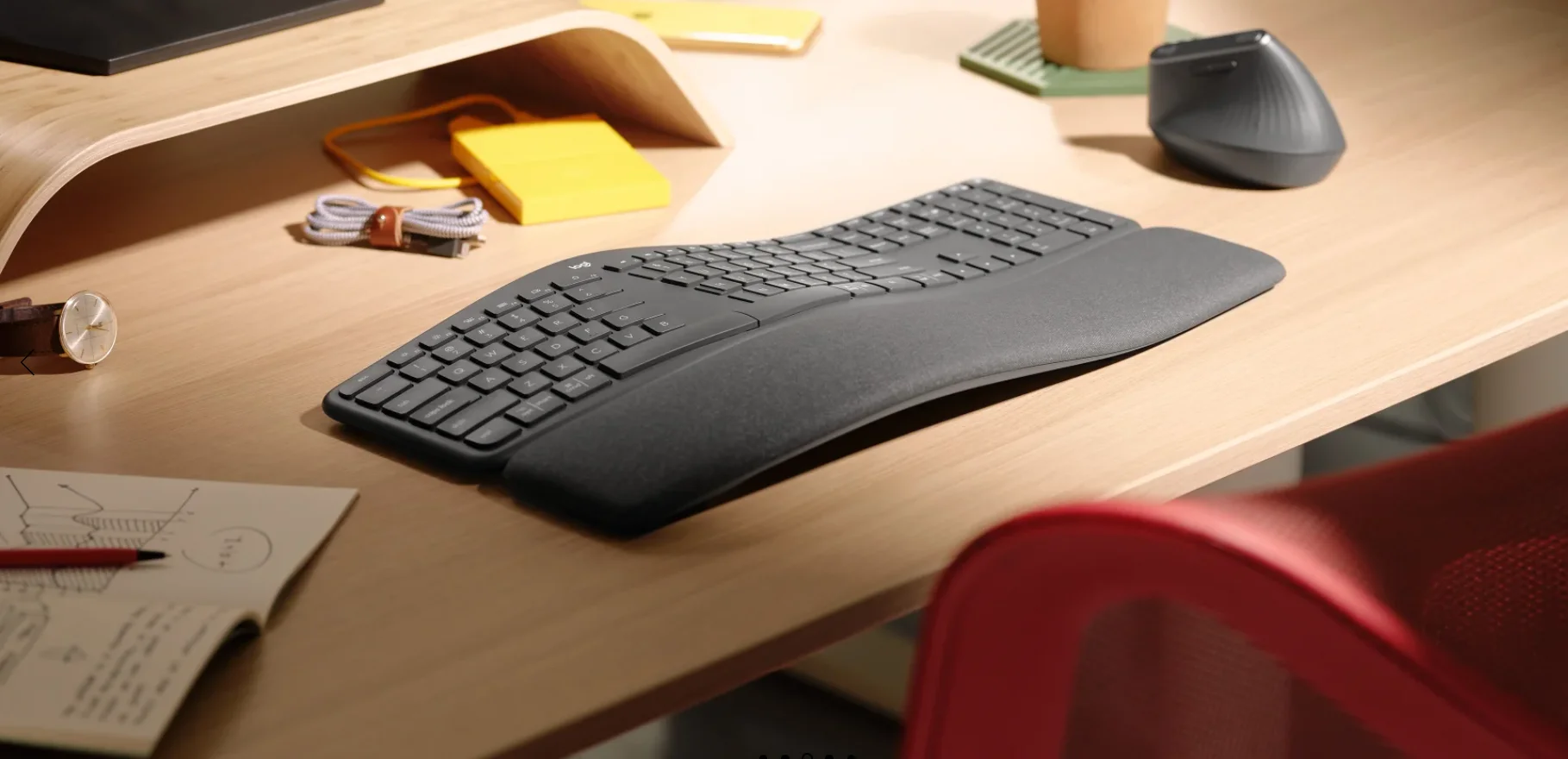 Technical Excellence and Sustainability:
Weighing in at 1160g, the Logitech ERGO K860 features dimensions of 233mm x 456mm x 48mm and supports both USB Receiver and Bluetooth Low Energy Technology. Boasting sustainable materials, including 71% post-consumer recycled graphite plastics and FSC™-certified paper packaging, Logitech prioritizes eco-friendliness. The Logitech keyboard is backed by a 1-year limited hardware warranty, ensuring reliability and durability.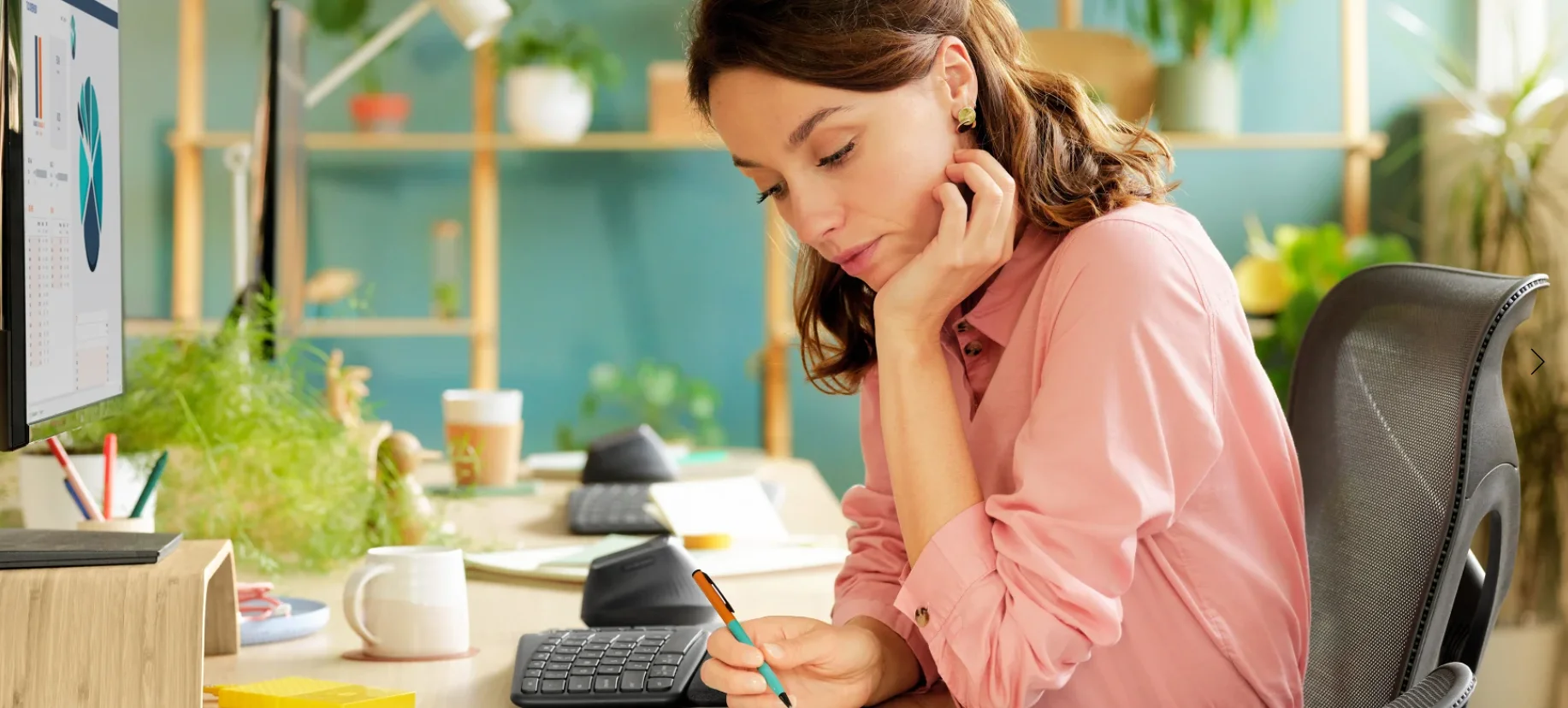 Compatibility Across Devices:
The Logitech ERGO K860 is compatible with a range of devices, supporting Bluetooth for Windows 10, macOS, iPadOS, ChromeOS, and Linux, as well as USB Receiver for Windows 10, macOS, ChromeOS, and Linux. Internet access is required to download the optional customization app, Logi Options+.