Logitech C930E Business Webcam
Logitech
C930E
Business Webcam
UPGRADE VIDEO MEETINGS TO BUSINESS-CLASS:
The C930e is an advanced 1080p HD webcam that delivers high-definition video in virtually any environment, including dark places and harsh backlights. With H.264 video compression and a wide 90 degree viewing angle, the C930e is ideal for on-the-go use.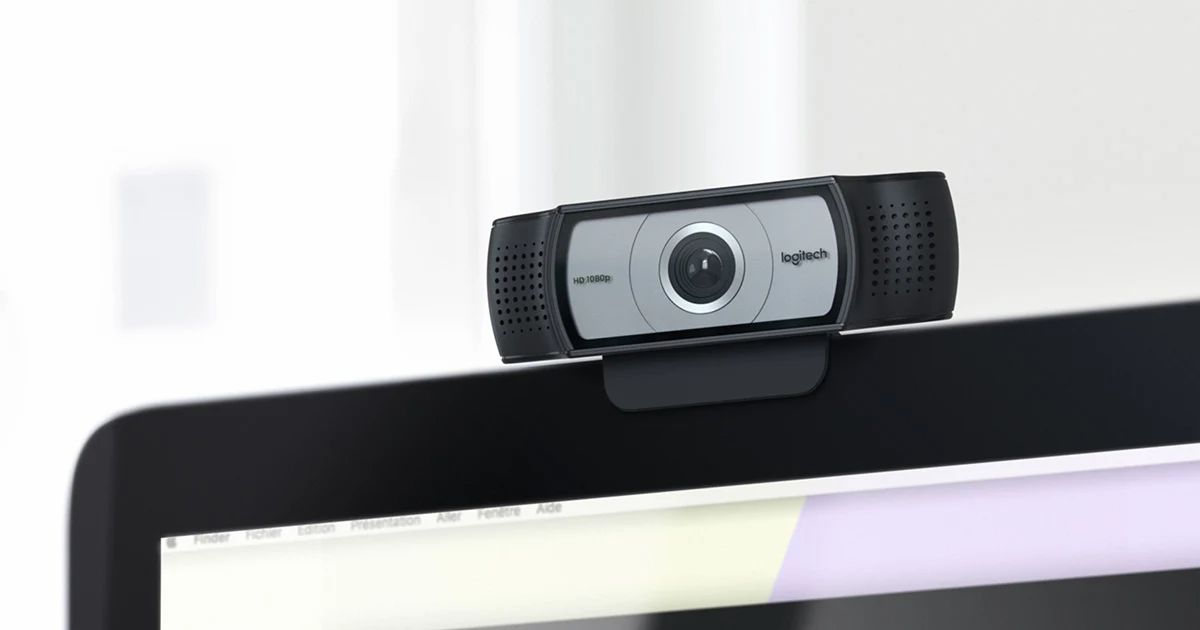 PROFESSIONAL VIDEO MEETINGS START HERE:
The C930e provides professional and reliable video conferencing. Enhanced with RightLight2 technology and HD lenses, 1080p / 30fps HD video provides rich HD video quality in any environment. Premium sensors provide consistently high image quality without distortion or distortion, even when zoomed in.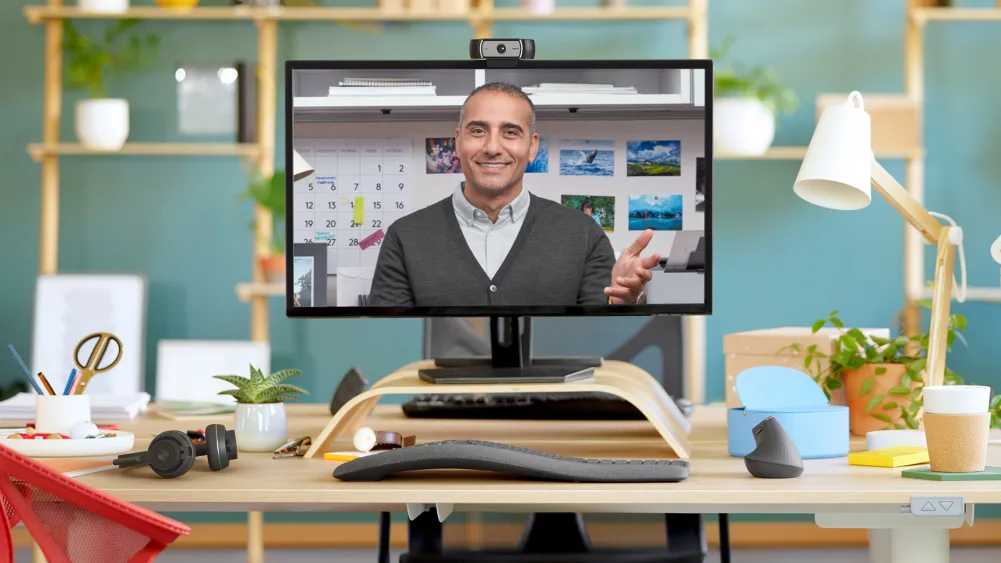 YOU. PERFECTLY FRAMED:
Use a wide 90 ° field of view, HD autofocus, pan / tilt, and 4x HD zoom to capture the perfect shot for yourself and your workspace. Combining a wide field of view without distortion with the C930e's versatile digital zoom, you can capture board details and easily view physical objects. 90 ° dFOV is also ideal for including multiple participants with cameras while following the appropriate physical distance protocol.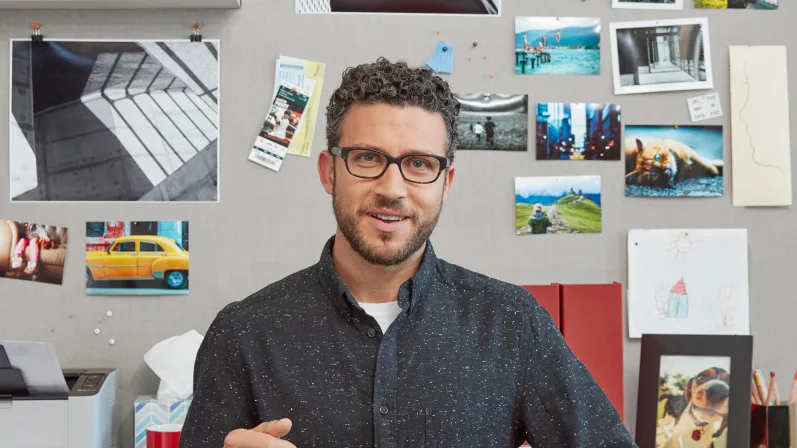 COMMUNICATE WITH EXCEPTIONAL CLARITY:
The C930e features two built-in omnidirectional microphones that pick up sound clearly up to 1 meter away, so conversations always sound natural and clear.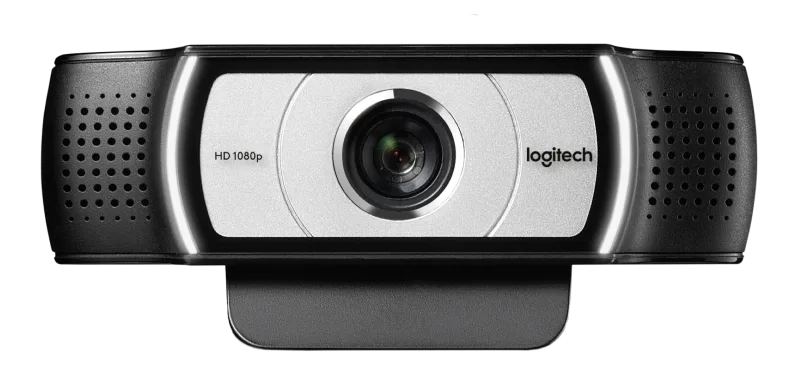 HIGH QUALITY, LOW BANDWIDTH:
Improve your meeting productivity with seamless video streaming, even when bandwidth is limited. The C930e supports H.264 with a scalable video codec (SVC) and UVC 1.5 codec. This reduces your reliance on computer and network resources and delivers crisp, clear video every time.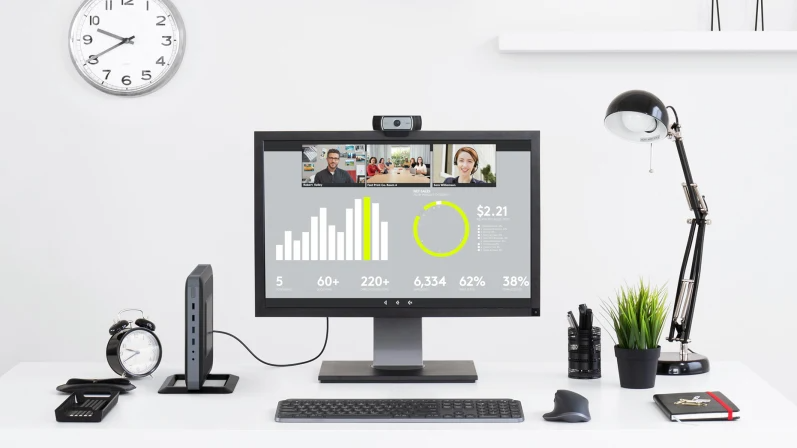 TAKE CONTROL WITH TUNE DESKTOP:
Logi Tune Desktop makes it easy to manage your personal device and tune some models, such as the C930e. Widgets work unobtrusively on the screen, provide uninterrupted video communication, provide zoom, color presets, color adjustments, manual focus adjustments, and make firmware updates easy to download.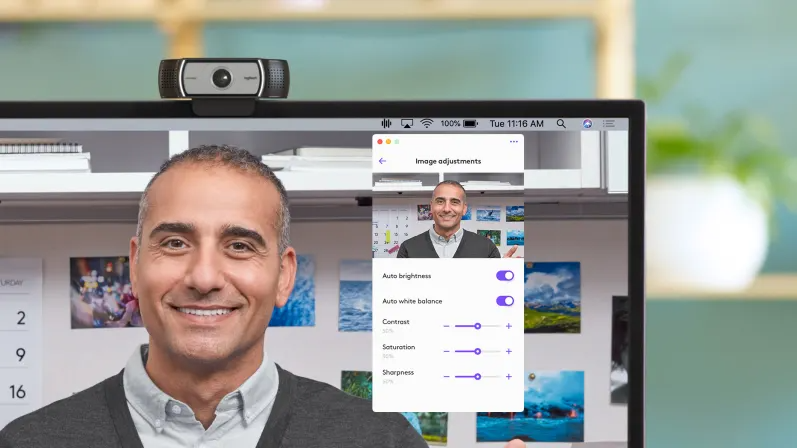 CERTIFIED FOR BUSINESS:
The C930e is Skype for Business and Microsoft Teams® certified. Certification and compatibility with other popular apps include BlueJeans, CiscoWebex®, Fuze, GoogleMeet ™, GoToMeeting®, Lifesize Cloud, Pexip, RingCentral Video, Vidyo, and Zoom®.

VERSATILE MOUNTING OPTIONS:
The C930e mounts securely in optimal locations on laptops, monitors, desks, and other adjustable clamps, or on tripods with built-in threads.
ATTACHABLE PRIVACY SHADE:
The C930e comes with a foldable lens hood that protects the lens and provides privacy and peace of mind when you're not using your webcam.
LOGITECH'S SUSTAINABILITY PROMISE:
Logitech is committed to creating great customer experiences in a sustainable way for the planet and society.
SPECS & DETAILS:
DIMENSIONS
INCLUDING FIXED MOUNTING CLIP
Height: 43 mm
Width: 94 mm
Depth: 71 mm
Cable length: 1.5 m
Weight: 162 g
SYSTEM REQUIREMENTS
Compatible with
Windows 8 or later
macOS 10.7 or later
Chrome™ OS Version 29.0.1547.70 and higher
2 GB RAM or more needed for 1080p video streaming
1GB is typically needed for streaming 720p
USB-A port
Compatible with Microsoft DirectShow
Works with popular calling platforms
Compatibility
All UVC apps
H.264 for Skype for Business
TECHNICAL SPECIFICATIONS
Multiple resolutions
1080p/30fps (up to 1920 x 1080 pixels)
720p/30fps (up to 1280 x 720 pixels) with supported clients H.264 video compression
Camera mega pixel: 3
Focus type: Autofocus
Lens type: Glass
Built-in mic: stereo, dual omni-directional
Mic range: Up to 1 m
Diagonal field of view (dFoV): 90°
Digital zoom: 4x
USB connectivity: USB-A plug-and-play
Rightlight™ 2 Technology for clarity in various lighting environments, even low light
Optional Camera Settings application for control of pan, tilt, and zoom
Attachable privacy shutter
Tripod-ready universal mounting clip fits laptops, LCD or monitors 1Tripod not included
PACKAGE CONTENTS
Webcam with 1.5 m attached USB-A cable
Attachable privacy shutter
User documentation
WARRANTY INFORMATION
3-year Limited hardware warranty
PART NUMBER
960-000972
Webcam
Full HD 1080p/30fps HD 720p/30fps
Plug-and-play USB connectivity
Find similar