Logitech C270
USB HD Webcam
SIMPLE HD VIDEO CALLS:
The Logitech C270 HD webcam provides widescreen, clear and smooth conference calls (720p / 30fps). With automatic light compensation, natural and vivid colors are displayed.
WIDESCREEN HD 720P VIDEO CALLS:
HD 720p / 30fps video call with 55 degree diagonal viewing angle and automatic light compensation. Compatible with popular platforms such as Skype and Zoom with logitech hd webcam c270.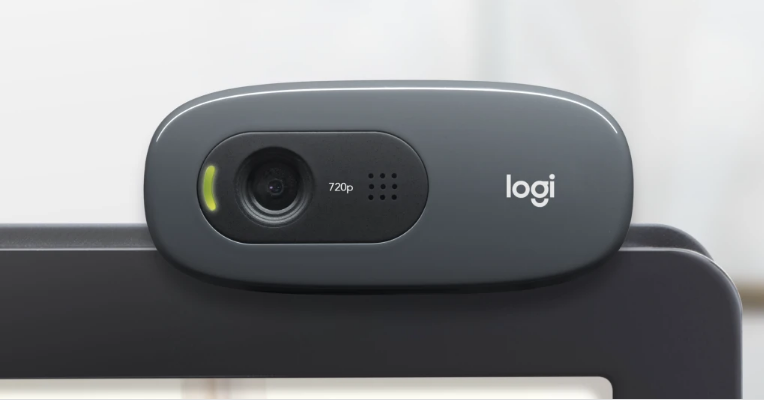 MONO NOISE-REDUCING MIC:

The logitech c270 hd webcam built-in noise-cancelling microphone allows you to hear clearly up to 1.5 meters (5 feet), even in crowded areas.
AUTO-LIGHT CORRECTION:
The C270's RightLight TM2 feature adapts to lighting conditions and provides brighter, more contrasting images to look good during a conference call.
FIRM MOUNTING OPTION:
The logitech c270 hd webcam versatile and adjustable clip allows you to safely attach your camera to your monitor or laptop, or fold the clip to secure your webcam to a shelf. You are always ready for your next video call.