Linksys LGS352C
48 Port Managed Gigabit +4PORT SFP 10 Gigabit Uplink Switch
Network Expansion:
Linksys managed switches offer functionalities that facilitate the rapid expansion and scalability of your network infrastructure. These switches enable the creation of multiple high-capacity connections between switches to improve network availability and redundancy. Additionally, they incorporate features like Spanning Tree Protocol (STP) and Storm Control to effectively manage intentional or accidental cable loops, allowing you to confidently establish a mesh of switches and efficiently extend your network to accommodate a growing workforce.
Network Security:
Continuous worry about unauthorized access to both the network and essential data is a prevalent issue. Linksys managed switches contribute to network security by implementing port authentication, which mandates that clients authenticate themselves prior to the transmission of any data. Moreover, they employ advanced DHCP snooping and IP-MAC binding features to safeguard network integrity and proactively deter network attacks.
Quality of Service (QoS)
A multitude of Quality of Service (QoS) capabilities are in place to guarantee that traffic is appropriately prioritized, ensuring optimal user experiences for real-time applications such as voice and video, as well as for data-intensive operations like uploading and downloading graphic or video files. IGMP snooping effectively controls IP multicast traffic by directing it only to the specific ports that have requested it, thereby allowing the remainder of the network to maintain peak efficiency.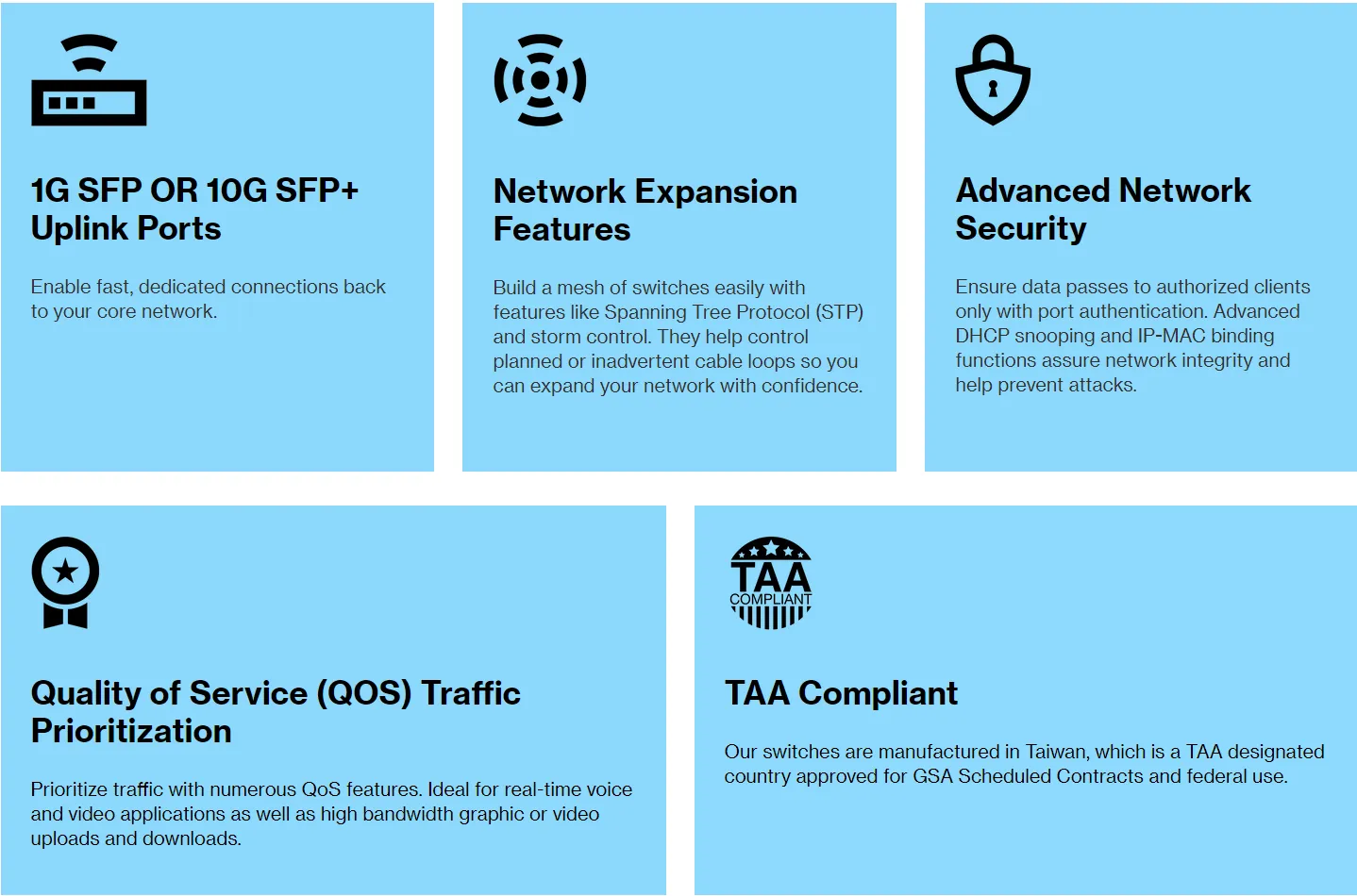 The Linksys LGS352C, 48-Port Managed Gigabit Ethernet Switch with 4 10G SFP+ Uplinks is a robust networking device designed to meet the demands of modern office environments. With its extensive feature set and versatile capabilities, this switch provides a reliable and high-performance solution for expanding and managing your office network.
At its core, this switch offers 48 gigabit speed ports, making it ideal for connecting a multitude of devices, including computers, servers, printers, and more. Additionally, it includes four 10G SFP+ uplink ports, which allow for high-speed connections to other network switches or devices, facilitating the transfer of large files and ensuring low-latency communication.
One standout feature of the LGS352C is its support for static routing. Static routing enables you to create a predefined path for network data, optimizing traffic flow and improving network performance. This is particularly useful for managing multiple subnets within your network.

The switch also supports the Internet Group Management Protocol (IGMP) Multicast, which is essential for efficient multicast data distribution. This is crucial for applications like streaming video, online gaming, and IPTV.
For network segmentation and organization, the switch supports 802.1q VLAN Tagging. This feature allows you to divide your network into separate virtual LANs, enhancing security and traffic management.
Security is a top priority, and the switch offers robust Access Control Lists (ACL) to control which devices can access specific resources on your network. With ACLs, you can define rules that permit or deny access based on criteria like IP addresses, ports, or protocols.
Advanced users will appreciate the Command Line Interface (CLI) access support, which allows for in-depth configuration and monitoring of the switch's settings and features. This level of control is essential for fine-tuning network operations.
Security is further enhanced with 802.1x RADIUS Authentication, ensuring that only authorized users can access the network. Port Security adds an extra layer of protection by allowing you to restrict network access to specific devices based on their MAC addresses.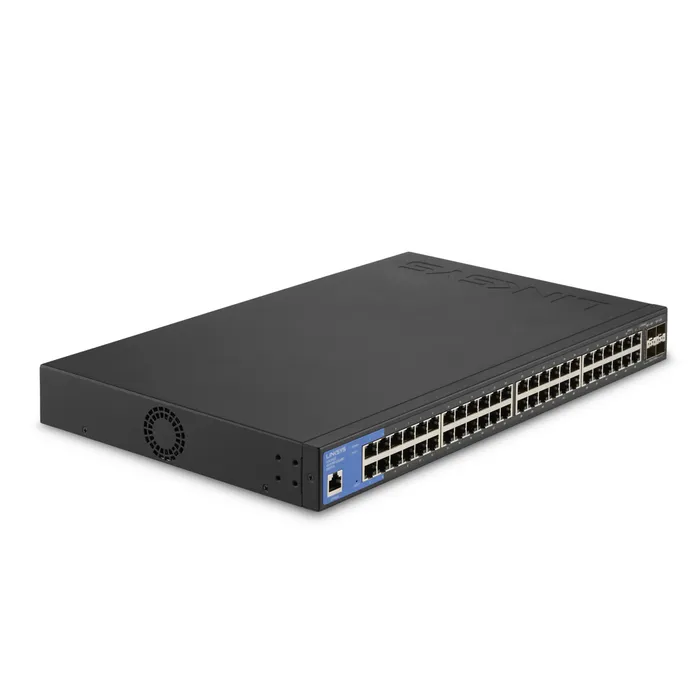 Network administrators can utilize Port Mirroring to monitor network traffic for troubleshooting or analysis purposes. Additionally, Link Aggregation enables you to combine multiple network links into a single high-bandwidth connection, improving redundancy and performance.
Quality of Service (QoS) is another crucial feature, enabling you to prioritize specific types of traffic to ensure that mission-critical applications receive the necessary bandwidth and low latency. Bandwidth and Storm Control functions further help manage network traffic to prevent congestion and optimize performance.
The switch's indicator lights provide at-a-glance information on the device's status, including POWER, FAULT, LINK/ACT, and SPEED, allowing for quick diagnostics.
Installation is made easy with its rack-mountable design, and it can be conveniently placed in server racks or network cabinets. The included rack-mount kit, rubber feet, and power cord ensure a hassle-free setup.
To manage and configure the switch, you can use a web browser with the latest Google Chrome™ or Firefox® versions. The web interface simplifies network administration tasks, making it accessible to users with varying levels of expertise.
In summary, the Linksys LGS352C is a versatile and powerful network switch designed to support the demands of modern office environments. With a wide range of features, high-speed connections, and robust security measures, it provides a solid foundation for building and managing your office network infrastructure. Whether you need to expand your network, optimize traffic flow, or enhance security, this Linksys switch offers the flexibility and performance required for your networking needs.