Lenovo
Lenovo, Y, Gaming, Mouse Pad,

The Lenovo Y Gaming Mouse Pad is specifically designed to maximize mouse performance with smooth sliding and point accuracy. High-density microfiber surface, sealed construction with closed edges and non-slip bottom.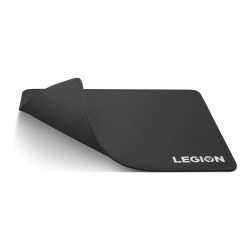 Control Precision Performance:
Optimized for players who value accuracy, the Legion Control Game Mode pad works well in low-quality environments. With super-thin design and a non-slip rubber base 2mm high above your desktop, you get unparalleled stability and comfort. They are also built to the end with a covered edge and a waterproof coat. And storage? Just roll and go.

Gain an Advantage:
High-density microfiber is ideal for gaming. Made of fabric and non-slip rubber base, the Legion Game Mouse Pad is designed for precision, stability and control. All of this is beneficial in a competitive environment.
Endure the Impossible:
Made to save your enemies. The Legion Gaming Mouse Pad is designed with high-density water-repellent fabric on top and closed edges.

Control for All:
If you are an ordinary mouse pad or a complete office technician, the Legion Gaming Control Mouse Pad will show you your style. Simply select the 450 x 400 mm mouse pad or 900 x 400 mm mouse and keyboard and get started.