Lenovo PA10400
Lenovo, PA10400, Black, Power Bank
Premium lithium polymer battery
Large capacity portable charger 10400 MAh
Life has been extensively tested for everything it throws at you -life cycle shock and vibration tests, to name a few.
Premium Li-polymer battery:
Large battery capacity 10400mAh, fast charging up to 5V / 2Ah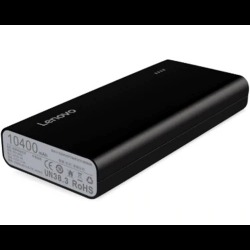 Designed for safety :
The Lenovo PA10400 Power Bank is designed with security and reliability in mind.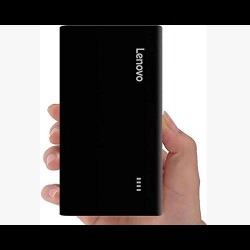 surge protection:
Industry-leading, and features such as emergency protection and strong shock and vibration testing ensure that the Lenovo PA10400 Power Bank will never fail.