10C (6P + 4E) / 16T, P-core 2.4 / 4.9GHz, E-core 1.8 / 3.6GHz, 24MB
NVIDIA® GeForce RTX™ 4050 6GB
8GB, 1x 8GB SO-DIMM DDR5-5200
512GB SSD M.2 2242 PCIe® 4.0x4 NVMe®
15.6" FHD IPS 350nits Anti-glare, 45% NTSC, 144Hz, G-SYNC®
4-Zone RGB Backlit, Arabic
1x USB 3.2 Gen 1 2x USB 3.2 Gen 2 1x USB-C® 3.2 Gen 2 (support data transfer, Power Delivery 140W and DisplayPort™ 1.4) 1x HDMI® 2.1, up to 8K/60Hz 1x Ethernet (RJ-45) 1x Headphone / microphone combo jack (3.5mm) 1x Power connector
359.6 x 264.8 x 22.1-25.2 mm
Lenovo LOQ 15IRH8
Intel Core I7-13620H 512GB SSD 8GB Ram Nvidia GeForce RTX 4060 8GB 15.6" FHD
Level-up & squad up:
Experience high-speed performance with 13th Gen Intel Core processors and NVIDIA® GeForce RTX™ GPUs. Enjoy enhanced speed thanks to Lenovo AI Engine+ and NVIDIA® Advanced Optimus technology. Benefit from robust durability with a slimmer side wall and top-notch I/O ports built to military standards. Immerse yourself in gaming visuals on a vivid 15″ WQHD display featuring high refresh rates. Choose from a wide range of memory and storage configurations to maintain your competitive edge in any gaming arena.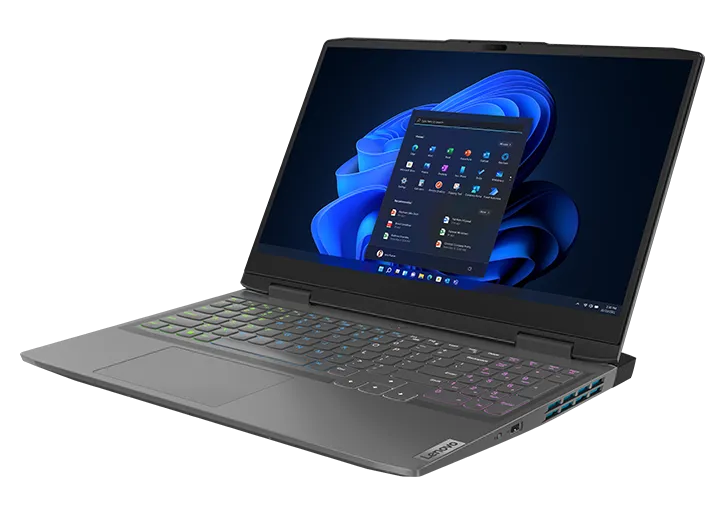 13th Gen Intel® Core™ processors. Exceeding performance limits:
Leveraging Intel's cutting-edge hybrid architecture alongside top-of-the-line features, you can now immerse yourself in the ultimate gaming journey. Whether you're streaming, designing, or engaging in fierce competition, the 13th Gen Intel® Core™ processors elevate your gaming encounter beyond mere performance, granting you the capability to excel in all facets of your gaming endeavors.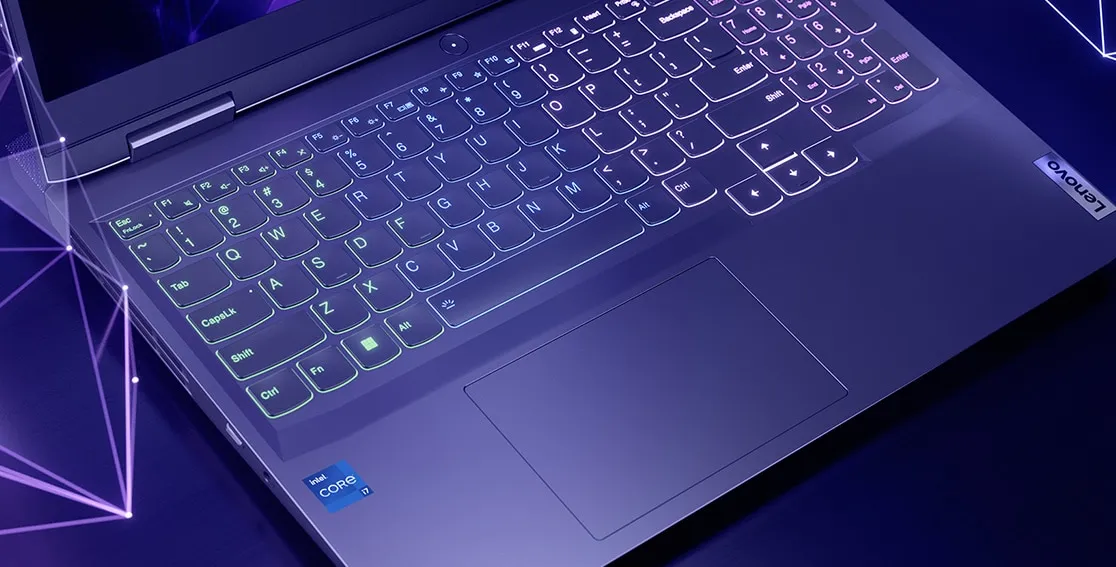 Completely equipped NVIDIA® GeForce RTX™ graphics cards. Exceptionally rapid performance:
The NVIDIA GeForce RTX 40 Series Laptop GPUs redefine speed and capability for both gaming enthusiasts and content creators. Fueled by the remarkably efficient NVIDIA Ada Lovelace architecture, these GPUs introduce a remarkable advancement in performance and graphics driven by AI. Immerse yourself in realistic virtual realms through ray tracing, substantially enhance output with DLSS 3, and gain a competitive advantage with Reflex technology. Explore groundbreaking avenues for creative expression and experience unparalleled workflow acceleration. Moreover, the Max-Q suite of innovations fine-tunes system efficiency, power consumption, battery longevity, and sound emissions, ensuring optimal performance.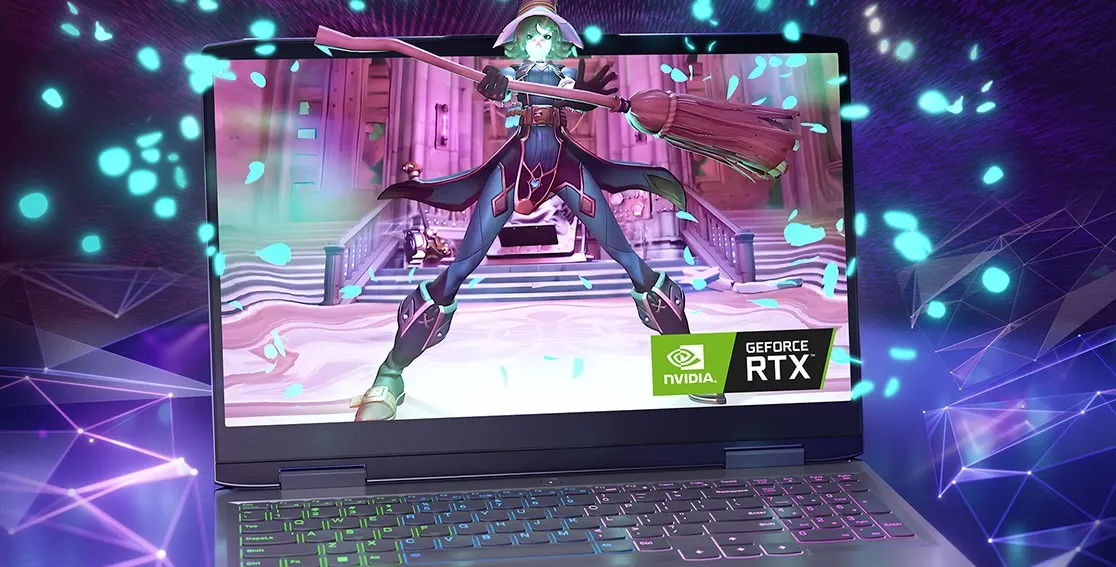 Experience 3 months of Xbox Game Pass on Lenovo LOQ devices:
Embark on a gaming journey with your fresh Lenovo LOQ laptop and enjoy a collection of over 100 top-notch games through a three-month Xbox Game Pass subscription, which also includes access to EA Play titles. With a continuous influx of new game additions, there's a perpetual array of fresh experiences awaiting you. Choose to download and engage in gaming with uncompromised quality or opt for cloud-based console gaming using a connected controller. For detailed terms, visit xbox.com/subscriptionterms.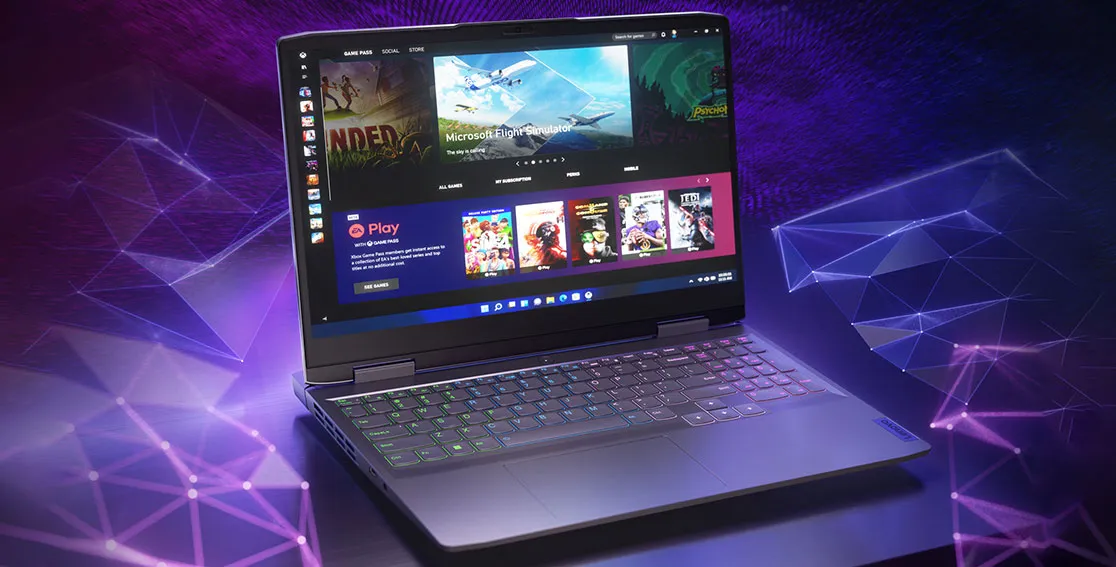 The potential of gaming enhanced by AI-driven technology:
Stay ahead of the curve with Lenovo AI Engine+, featuring the LA1 AI chip to meticulously fine-tune your system through sensor-driven enhancements, elevating your gaming encounters. Experience reduced latency, improved battery efficiency, and heightened FPS through the dedicated MUX Switch in tandem with NVIDIA® Advanced Optimus. The integration of Smart Engine technology ensures you remain at the pinnacle of your gaming performance, enabling you to unleash your full capabilities.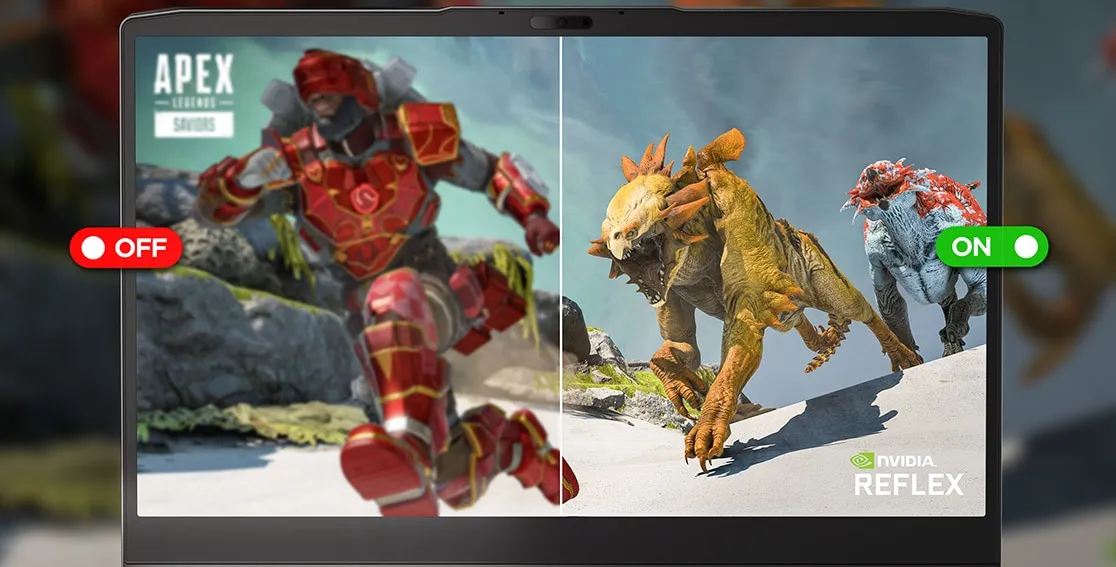 Play hard, run quiet:
Navigate discreetly while gaming passionately using Lenovo LOQ's hushed thermal solution. This pioneering design encompasses up to 4 heat pipes, dual 85mm 12V high-velocity fans, an air intake that's 28.6% more capacious, and outlet vents enlarged by 24%. Amplified ventilation and a 135W TDP capacity ensure your gaming setup remains both tranquil and cool, even in communal spaces or library hush zones. Indulge in uninterrupted gaming marathons without inviting undue attention. Elevate your experience with the Lenovo LOQ 15IRH8 model and maintain the confidentiality of your gaming endeavors.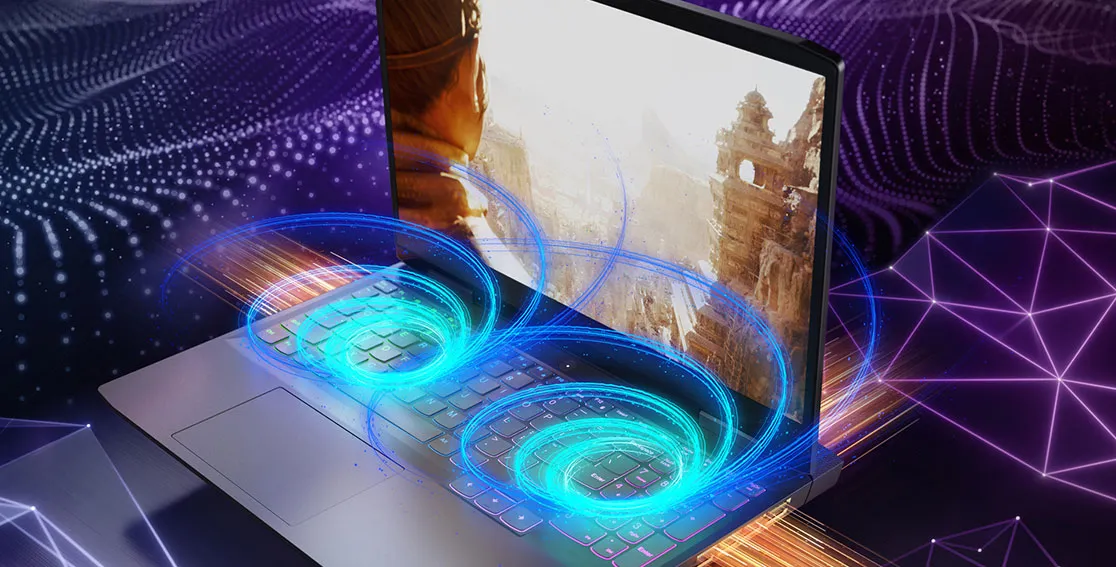 Robust aesthetics, powered by minimalistic elegance:
Presenting the Lenovo LOQ 15IRH8 laptop, characterized by its robust, functional, and stylish design, complete with a distinctive gaming rear I/O dashboard. Equipped with an assortment of ports strategically positioned for effortless accessibility and an uncluttered aesthetic. Offered in the sophisticated Storm Grey hue, featuring a built-in 720P or 1080P camera with an e-privacy shutter, ensuring enhanced privacy measures. Engineered to adhere rigorously to the MIL-STD 810H US military-grade benchmarks, this laptop boasts exceptional ruggedness, matching the resilience of the characters you embody in your gaming quests.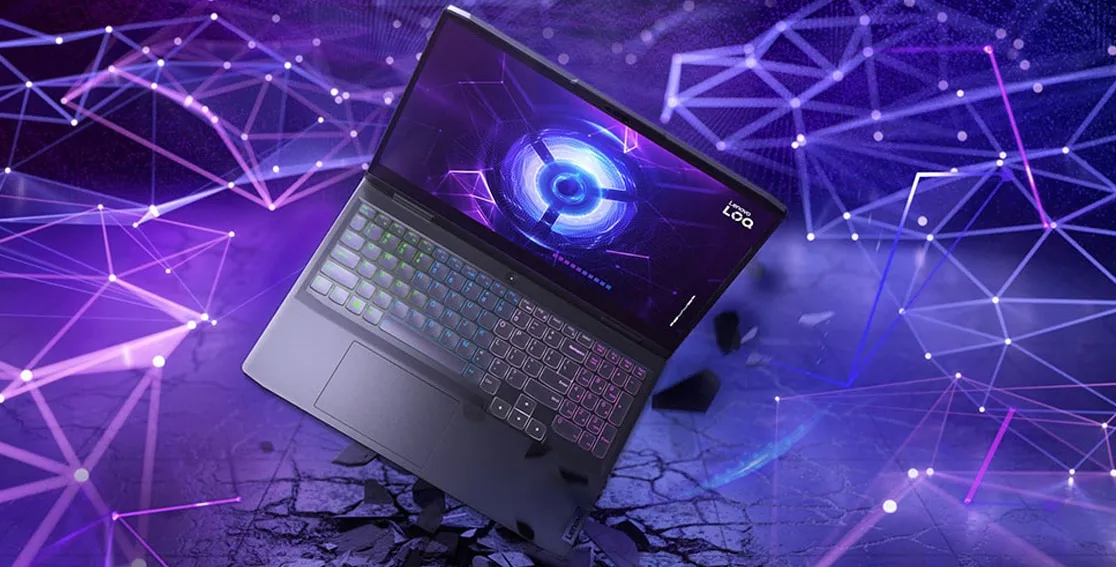 Greatness on display:
Enhance your gaming escapades with the immersive 15.6″ WQHD display. Witness your gaming worlds spring to life, courtesy of the rapid 165Hz variable refresh rate, vivid color spectrum covering 100% sRGB, and a luminous 350-nit screen. With the added advantage of DC dimming, power usage remains minimal, offering prolonged battery longevity during extensive on-the-go gaming marathons. Immerse yourself deeply in the gaming universe and elevate your visual experience by embracing the Lenovo LOQ 15IRH8 laptop's upgraded display prowess.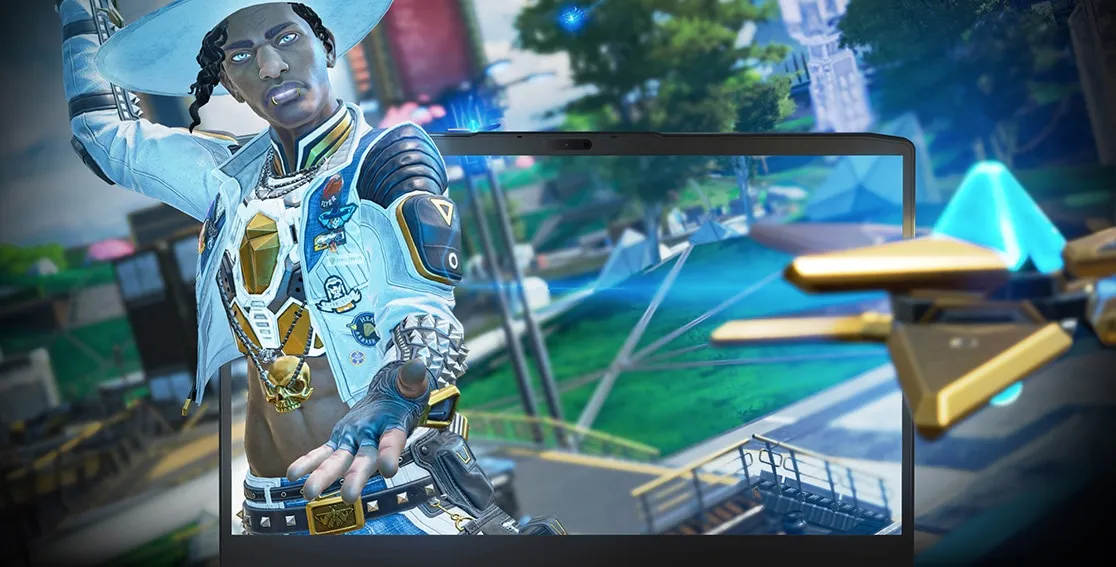 Achieve supremacy through ergonomic precision and impeccable accuracy:
Unleash your optimal typing and gaming capabilities through the Lenovo LOQ keyboard. Experience the timeless tactile feedback and a 1.5mm key travel, delivering swift actuation and complete anti-ghosting for unparalleled precision. Navigate seamlessly with the inclusion of full-sized arrow keys and a number pad, ensuring command in any situation. Moreover, the choice of incorporating 4-zone RGB backlighting allows you to infuse your setup with a touch of gaming flair.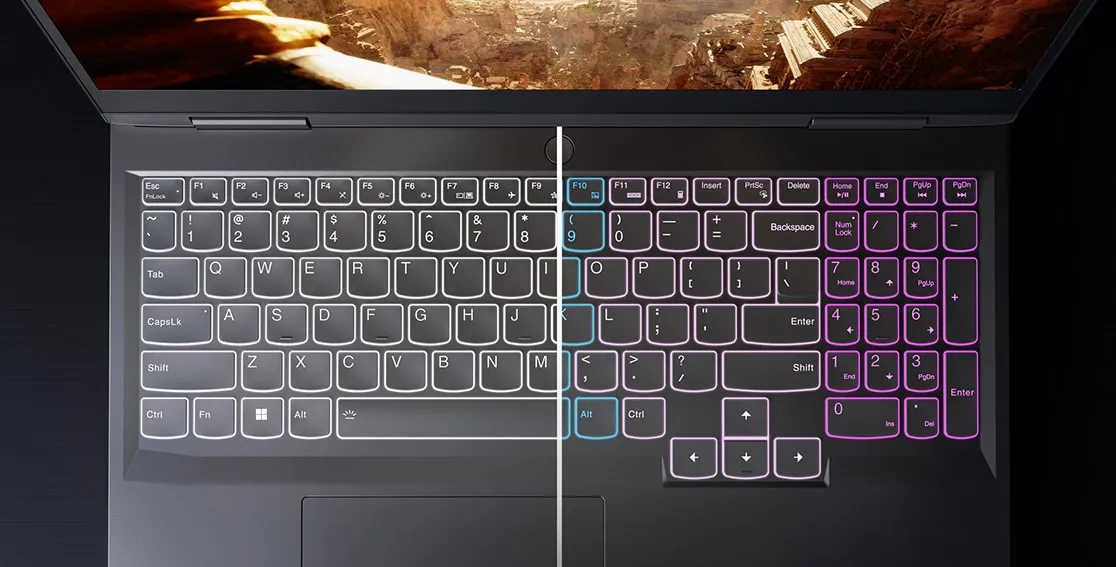 Future-proof expandability:
Elevate your gaming encounters to new heights through the extensive expandability options of the Lenovo LOQ 15IRH8 Gaming laptop. Embrace up to 32GB of DDR5 memory and a generous 1TB of PCIe Gen4 storage, enabling seamless transitions between gaming, streaming, and creative pursuits, free from lags or sluggish boot-ups. Furthermore, the laptop's provision of 2 SSD slots and an accessible M.2 slot offers effortless integration of an additional drive, expanding storage capacity even further. Bid farewell to the need for game deletions – your cherished favorites can remain intact.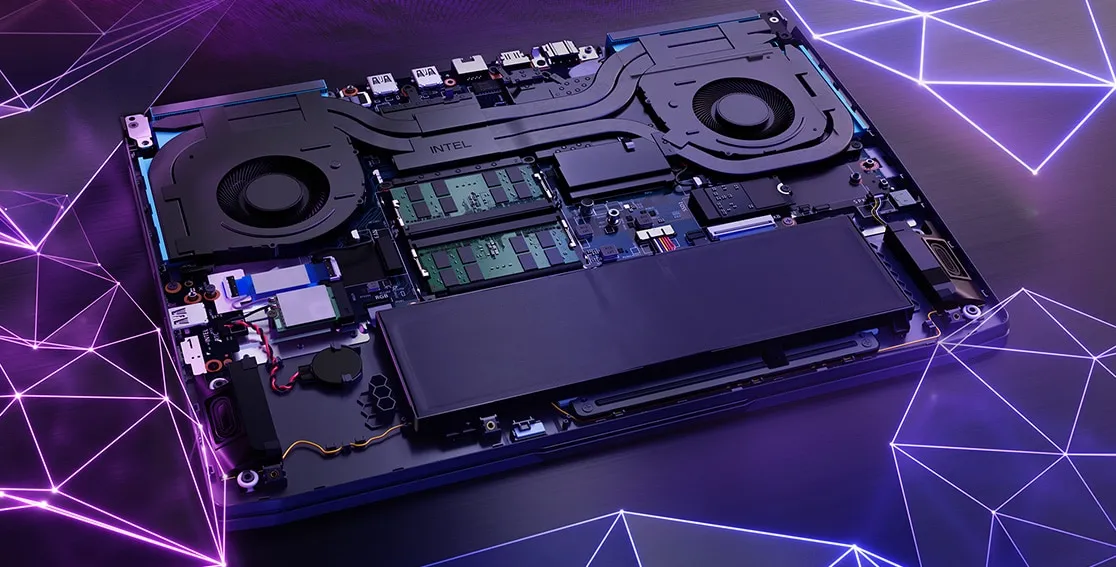 Charge up your game:
Maximize your battery longevity with the revolutionary Super Rapid Charge, setting new standards in the industry. Witness your 60Whr battery refuel at unprecedented speeds: go from 0 to 30% in just 10 minutes, from 0 to 70% in 30 minutes, and from 0 to 100% in a mere 80 minutes. The support for robust 140W charging via USB-C ensures a readily available power source, granting you the necessary energy whenever it's required. Concentrate on dominating the competition rather than hunting for an outlet as you harness this charging prowess.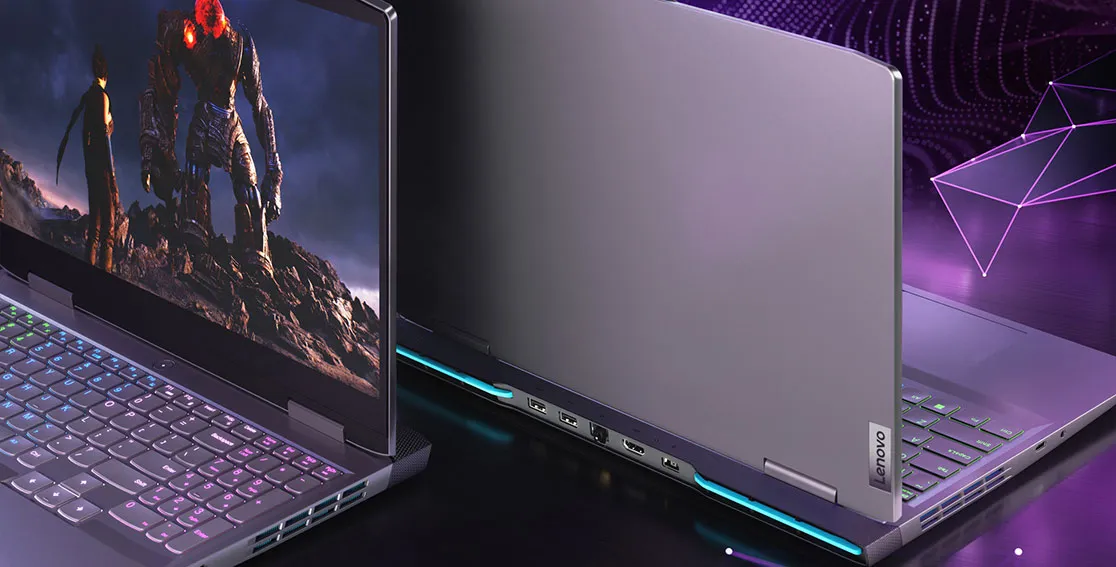 Nahimic® Audio, developed by SteelSeries, designed with gamers in mind:
Enhance your gaming journey with the tailored gaming expertise of Nahimic by SteelSeries. Crafted exclusively for gamers, this technology offers an unmatched immersive 3D audio encounter and ensures clear communication with your fellow teammates. Beyond that, Nahimic empowers you to expertly blend and distribute audio streams, granting you the prowess to dive into your gaming realm and genuinely engage in your gameplay.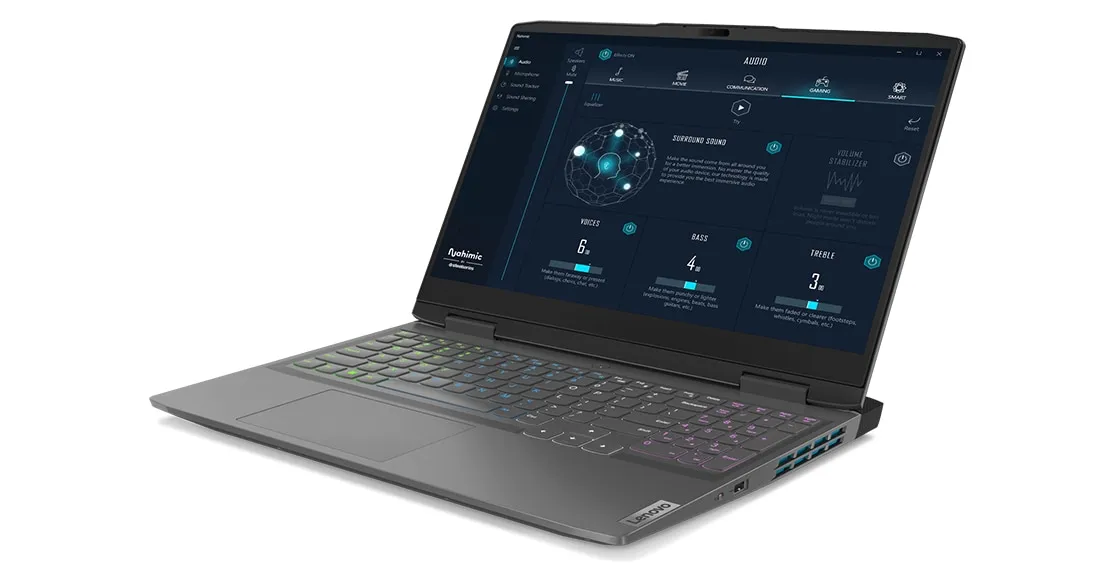 Secure the Lenovo Vantage:
Empower your gaming journey with the assistance of Lenovo Vantage, designed to fine-tune your settings for an elevated experience. Seamlessly modify, tailor, and unleash the full potential of your laptop using our comprehensive suite of tools. Immerse yourself in real-time performance insights, exercise overclocking authority, and indulge in AI-driven performance optimization paired with intelligent fan management. Your path to triumph remains unhindered with Lenovo Vantage as your ally.