2.6 GHz up to 5.0 - 12 MB cache - 6 cores
NVIDIA GeForce GTX 1650TI 4 GB
256GB SSD M.2 2242 PCIe 3.0x4 NVMe + 1TB HDD 5400rpm 2.5"
15.6" FHD IPS 250nits Anti-glare
3 Cell Integrated Li-Polymer 45Wh battery
720p with Privacy Shutter
Two USB 3.2 Gen 1, one USB 3.2 Type-C Gen 1, HDMI 2.0, Ethernet (RJ-45), AC power adapter jack, headphone / microphone combo jack
Lenovo Ideapad Gaming 3 15IMH05
Intel Core I7-10750H 1TB+256GB SSD 16GB Ram Nvidia GeForce GTX 1650TI 4GB 15.6''Inch FHD

Level the playing field:
Experience the world of gaming and esports domination with the Ideapad Gaming 3 15IMH05 on your PC. This device boasts a powerful 10th Gen Intel® Core™ i7 processor, NVIDIA® discrete graphics, and a high-resolution FHD display with up to 120Hz refresh rate for smooth, uninterrupted gameplay. Additionally, the advanced gaming keyboard of Gaming Laptops enhances your gaming experience. With this device, you can enjoy crystal-clear visuals and gameplay without any tearing as you strive towards domination in the gaming world.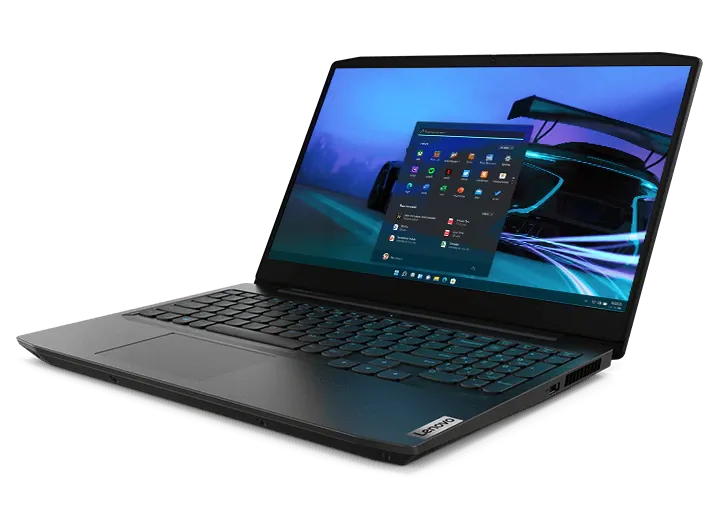 Games with visually stunning designs on a grand scale:
Experience an unparalleled level of gaming with the gaming laptop powered by the 10th generation Intel® Core™ H Series processors. Enjoy the best possible performance while playing the latest AAA titles on your IdeaPad Gaming 3i, with clock speeds of up to 5.0 GHz, 6 cores, 12 MB Intel® Smart Cache, and additional features like Intel® Thermal Velocity Boost, Intel® Dynamic Tuning, and Intel® Wi-Fi Option 6. With this Lenovo Ideapad Gaming 3 15IMH05 , you can expect smooth gameplay and exceptional graphics for an immersive gaming experience.
Find your new preferred game:
With Lenovo gaming laptop get ready to embark on a limitless gaming journey with the Xbox Game Pass for PC (Trial) that includes Gears 5 and provides you with unrestricted access to over 100 top-notch PC games on Windows 10. Additionally, the game pass offers a wide variety of options ranging from new titles such as Age of Empires II to popular indie games. The game library is continuously updated with new games, ensuring that you always have something exciting to play.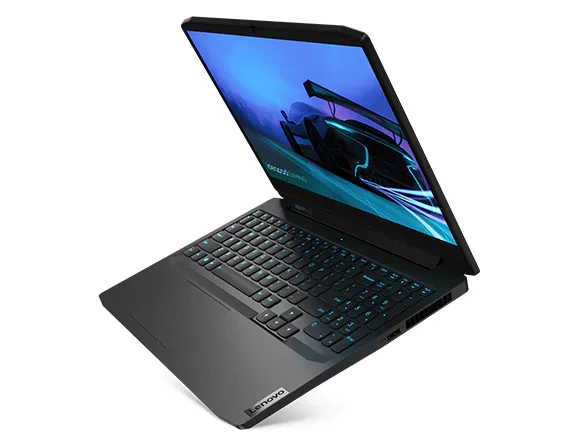 Ideapad Gaming the new turbocharger:
Experience unparalleled graphics performance on the award-winning NVIDIA Turing™ architecture with the GeForce® GTX 1650 Ideapad laptops. These laptops offer twice the performance of the GeForce GTX 950M and up to 70% faster than the GTX 1050, making them a powerhouse for today's most demanding games. Designed to meet the needs of modern gamers, these gaming laptop are supercharged for optimal performance. Upgrade your gaming experience with the GeForce GTX and take your gaming to the next level.
The game is better:
A high-performance device is incomplete without a robust cooling system that can effectively manage the heat generated. The Ideapad Gaming 3 15IMH05 has been designed to offer an exceptional and noiseless gaming experience. It is equipped with 5th generation thermal engineering technology that includes dual fans, a powerful ventilation system, and an enhanced heatsink capable of handling higher CPU and GPU temperatures. Additionally, the laptop features Q-control, which allows the user to customize the fan speed according to their preference, whether they require quiet operation or full power. This feature enables users to have a personalized thermal experience.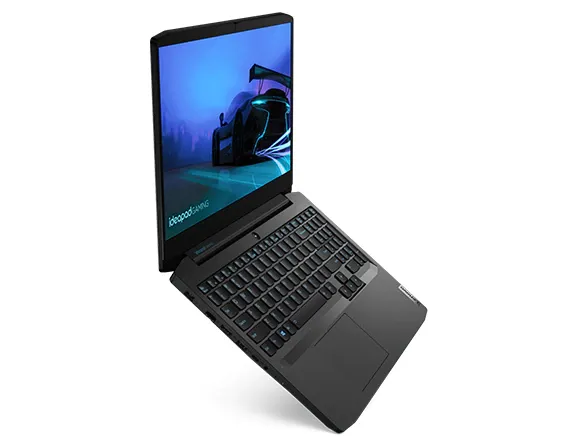 Upgrade your visuals:
Experience gaming like never before with the gaming laptop, equipped with a Full HD (1920 x 1080) IPS display that minimizes flicker and delivers smoother shots, providing an enhanced gaming experience. The 120Hz screen ensures tearless gameplay, and the display looks stunning from any angle, allowing you to play your favorite games with complete confidence. With this laptop, you can take your gaming to the next level and immerse yourself in a world of stunning visuals and uncompromised performance.
Going the distance:
The key to a comfortable gaming experience during extended gaming sessions lies in proper keyboard ergonomics. The gaming laptop offers a spacious design that includes a dedicated media key, full-size numeric keypad, and large arrow keys. The laptop's one-piece trackpad with Windows Precision drivers is 30% larger than previous models, providing ample space for navigation. The full-size keyboard has a 1.5mm key travel and is blue-backlit, ensuring a comfortable and immersive gaming experience. With this laptop, you can enjoy extended gaming sessions without any discomfort or strain on your hands.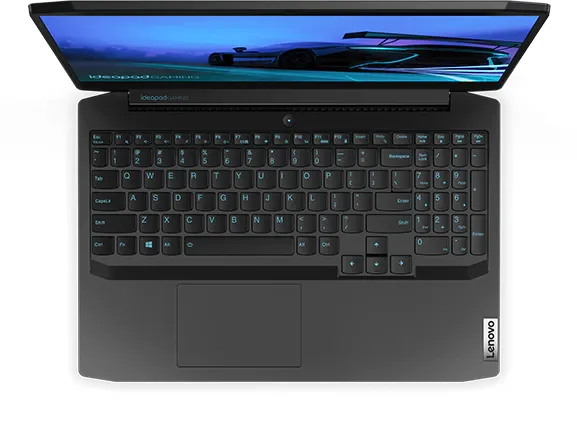 Designed for sports:
The gaming laptop is a stunning laptop that comes with a chameleon blue chassis (also available in Matte Onyx black), which reflects light from all directions, making it look very attractive. The laptop has a narrow 15.6-inch bezel that houses a webcam positioned at the top, ensuring privacy. The screen is designed to impress and has a shutter that starts from the profile, making it just under 24.5mm thick. The laptop has graceful curves and lines, giving it a sporty, discreet, and sleek look, making it perfect for competitive gaming. With its impressive design, the Ideapad Gaming 3 15IMH05 is sure to turn heads.
Lenovo Vantage:
Experience seamless gaming, immersive visuals, and fast-paced performance with Lenovo Vantage Gaming. The app of Ideapad Gaming offers game performance modes that automatically optimize your device settings. You can boost your CPU and GPU speeds and maximize your frame rates by freeing up memory. Switch to Quiet mode to save battery, or use Balanced mode for everyday tasks. With Lenovo Vantage Gaming, you can manage all your gaming settings in one convenient location.