10C (2P + 8E) / 12T, P-core 1.7 / 4.7GHz, E-core 1.2 / 3.5GHz, 12MB
512GB SSD M.2 2280 PCIe® 3.0x4 NVMe®
15.6" FHD (1920x1080) TN 220nits Anti-glare
HD 720p with Privacy Shutter
1x Card reader 1x HDMI® 1.4b 1x Headphone / microphone combo jack (3.5mm) 1x Power connector 1x USB 2.0 1x USB 3.2 Gen 1 1x USB-C® 3.2 Gen 1 (support data transfer only)
Lenovo IdeaPad 1 15IAU7
Intel Core I7-1255U 512GB SSD 8GB Ram Intel Iris Xe Graphics 15.6" Inch FHD Win.11
The Lenovo IdeaPad 1 15IAU7 is a versatile and powerful laptop designed to meet the needs of both casual users and professionals seeking a reliable computing companion. With its impressive specifications and feature set, this lenovo laptop offers a seamless experience for a wide range of tasks and activities.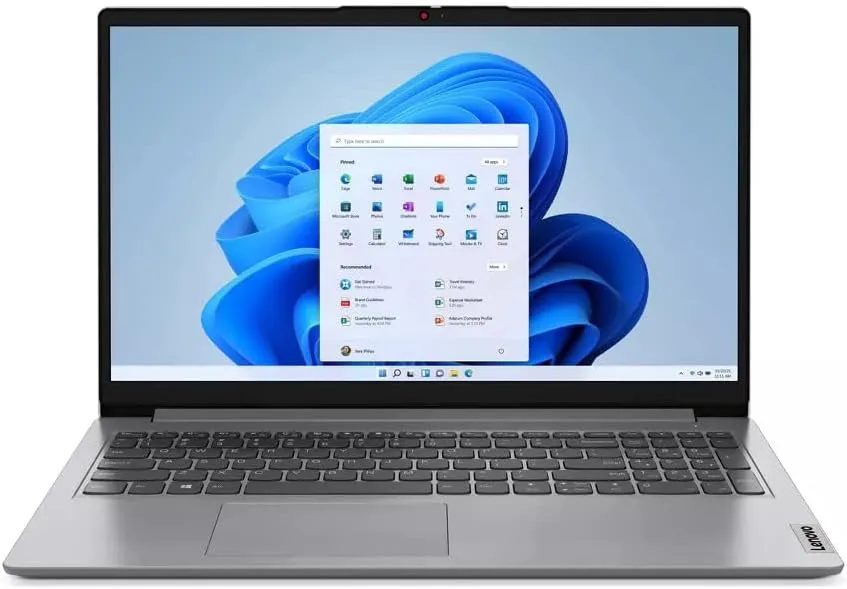 At the heart of this laptop is the Intel Core i7-1255U processor, a 10-core (2P + 8E) / 12-thread CPU that boasts impressive performance capabilities. The processor runs at a base clock speed of 1.7GHz and can turbo boost up to 4.7GHz on its performance cores and up to 3.5GHz on its efficiency cores. This dual-core architecture provides a balance between power and efficiency, making it suitable for multitasking, content creation, and even some light gaming.
Complementing the powerful CPU is the inclusion of a speedy 512GB SSD (Solid State Drive) with M.2 2280 form factor and PCIe 3.0x4 NVMe technology. This storage solution not only offers ample space for your files and applications but also ensures lightning-fast data access and reduced loading times. It significantly enhances the overall responsiveness of the laptop, allowing for quick boot-ups and smooth application launches.
The 8GB of DDR4-3200 RAM, ensures that you can run multiple applications simultaneously without experiencing any noticeable slowdowns. This memory capacity is suitable for most everyday computing tasks and ensures smooth multitasking, whether you're working on documents, browsing the web, or streaming media content.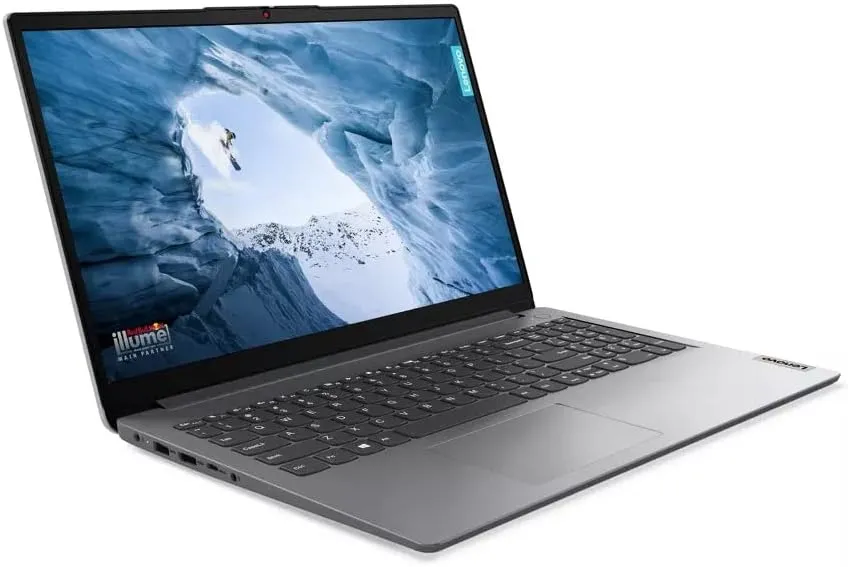 The lenovo laptop features Intel Iris Xe Graphics, which provides excellent graphics performance for integrated graphics. While it may not match dedicated gaming laptops, it can handle light gaming and graphics-intensive tasks with ease. The 15.6-inch Full HD (1920x1080) TN display with 220 nits of brightness and anti-glare coating delivers crisp visuals and minimizes reflections, making it suitable for both work and entertainment.
Running on Windows 11 Home, this laptop offers the latest Windows features, security updates, and a user-friendly interface. The operating system ensures a smooth and efficient computing experience, with access to a vast library of applications and software.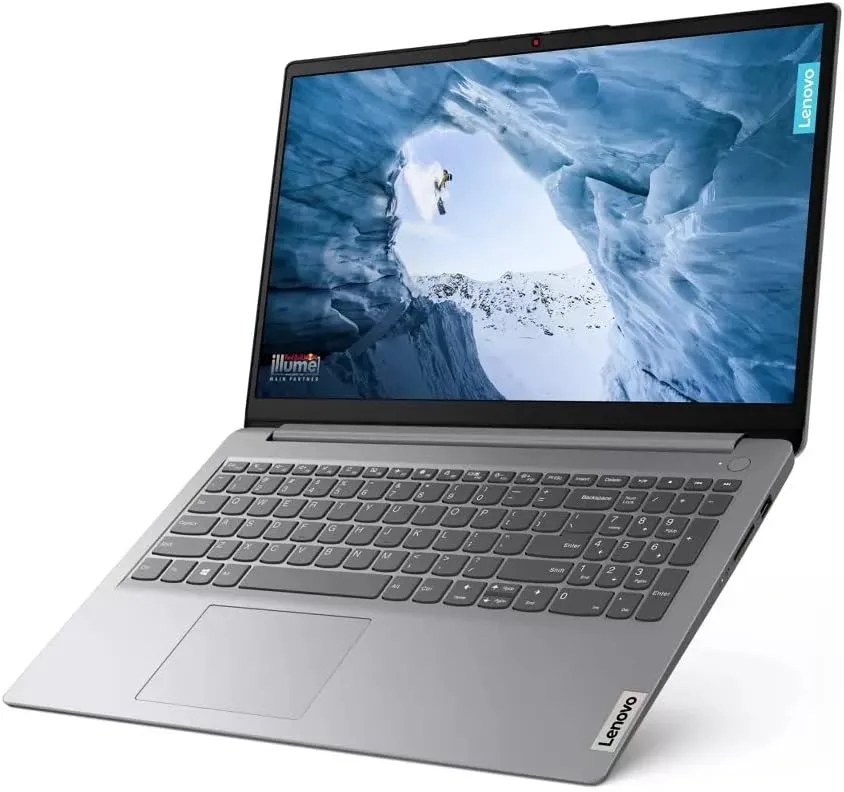 The keyboard is non-backlit and comes with an Arabic layout, catering to users who prefer this configuration. While it lacks backlighting, it offers comfortable typing and is suitable for productivity tasks.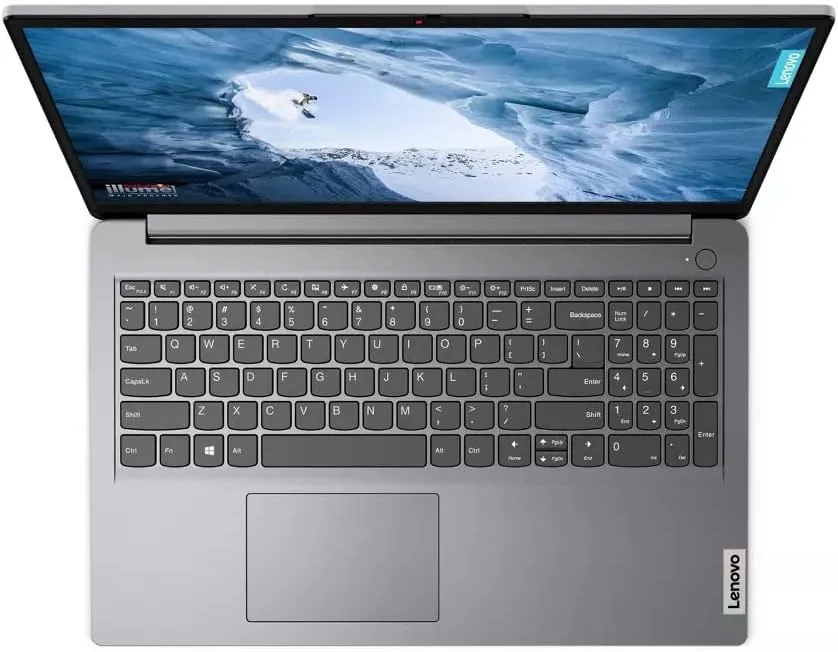 The built-in HD 720p webcam includes a privacy shutter, ensuring your privacy and security when not in use. This is a valuable feature for those concerned about webcam security and privacy.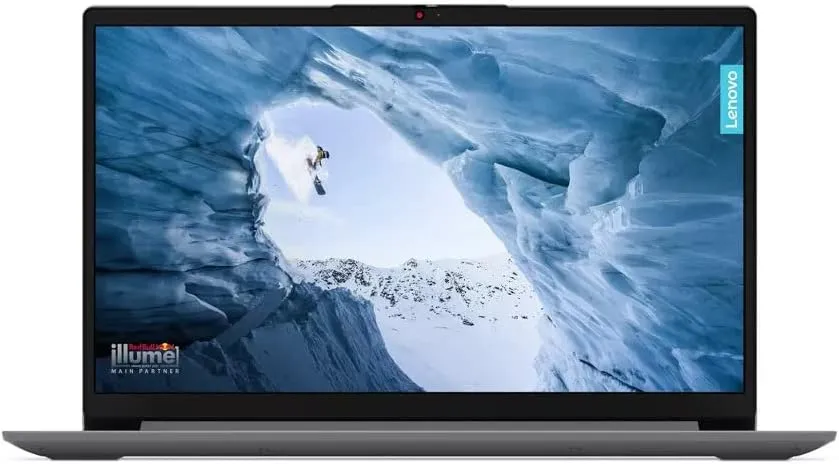 In terms of connectivity, the laptop offers a variety of ports to accommodate your peripherals and accessories. These include a card reader, HDMI 1.4b for external displays, a headphone/microphone combo jack (3.5mm), a power connector, USB 2.0, USB 3.2 Gen 1, and a USB-C 3.2 Gen 1 port for data transfer.
In summary, the Lenovo IdeaPad 1 15IAU7 is a feature-rich laptop that combines a powerful Intel Core i7 processor, ample RAM, fast SSD storage, and integrated Intel Iris Xe Graphics to deliver an excellent computing experience. Whether you're working on professional tasks, enjoying multimedia content, or engaging in light gaming, this laptop has you covered. The inclusion of Windows 11 Home, a privacy shutter for the webcam, and a variety of ports further enhance its usability and versatility. This laptop is a compelling choice for users seeking a reliable and well-rounded computing solution.