(4C / 8T, 2.8 / 4.7GHz, 12MB)
8GB 2x 4GB SO-DIMM DDR4-3200
NVIDIA® GeForce MX450 2GB
1x HDMI® 1.4 2x USB 2.0 2x USB 3.2 Gen 2 1x Ethernet (RJ-45) 1x power connector
Lenovo IdeaCentre AIO 3 24ITL6
Intel Core I7-1165G7 1TB HDD 8GB Ram Nvidia GeForce MX450 2GB 23.8" Inch FHD
The Lenovo IdeaCentre AIO 3 24ITL6 is an all-in-one desktop computer from Lenovo
The Lenovo IdeaCentre AIO 3 24ITL6 to be a well-rounded all-in-one computer for general computing needs, including productivity tasks, web browsing, and multimedia consumption. The combination of an Intel Core i5 processor, dedicated graphics, display makes it versatile for various applications.
Elevate your capabilities to new heights with the cutting-edge Lenovo Idea Center AIO 3. This PC boasts state-of-the-art technology and an array of advanced features. Harness the power of innovation with a computer that offers reliability, flexibility, and affordability in one impressive package.
Whether you're working, streaming content, or making video calls, the eye-catching IdeaCentre AIO 3i is your go-to solution. Its sleek stand and base not only help you save valuable workspace but also add a touch of elegance to any room.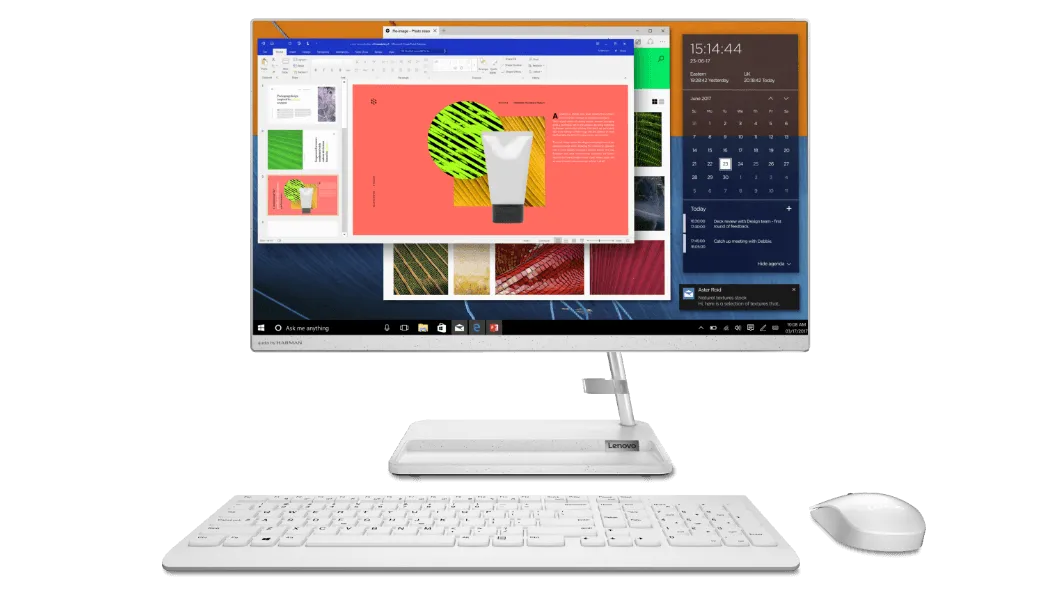 Engineered to perform, designed to impress:
The Lenovo IdeaCentre AIO 3 24ITL6 (24" Intel) exemplifies the effectiveness of a minimalist approach. Concealed within its stylish and space-saving design, featuring a remarkable 23.8" FHD display, lies an Intel® Core™ i5 processor and dedicated graphics, providing exceptional performance and breathtaking visuals. Equipped with generous storage options, including up to 1TB SSD, and a Harman Kardon®-certified audio system, this all-in-one PC is an ideal addition to any home.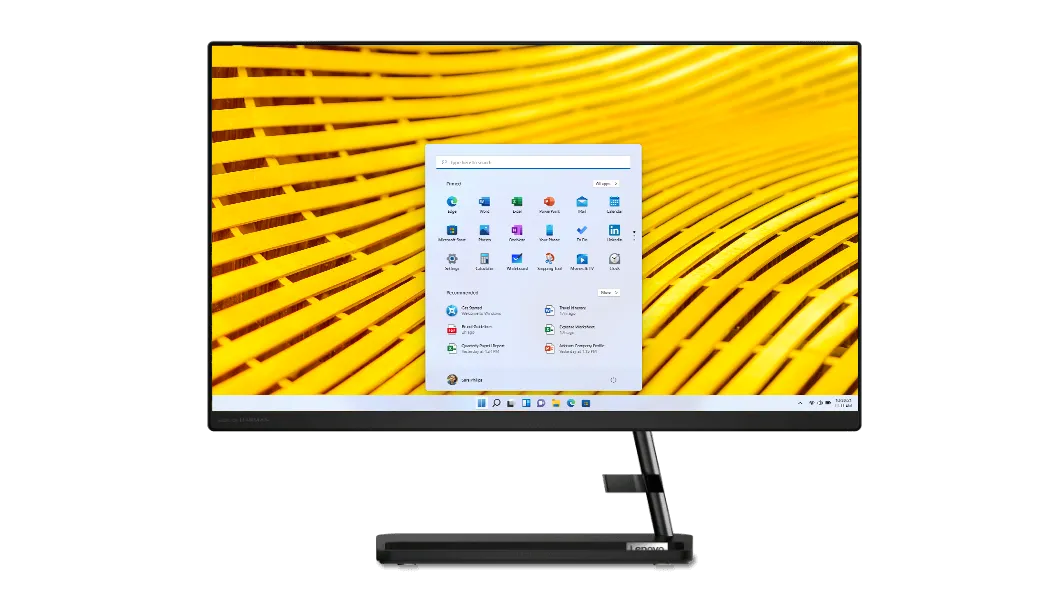 Standout design & performance:
Despite its slim and compact design, the IdeaCentre AIO 3i delivers substantial performance. Encounter flawless high-performance computing and crystal-clear visuals powered by Intel® Core™ processors and NVIDIA® GeForce® graphics. Experience swift startup times with an optional solid-state drive, and benefit from ample storage, accommodating all your family's music, photos, and videos with up to 1TB of space.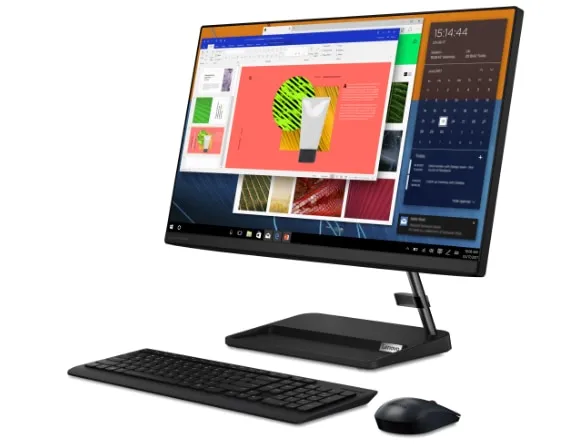 Enhanced audio & privacy:
Opt for the 5M infrared webcam (if desired) and embrace the convenience of logging into your Lenovo IdeaCentre AIO 3i with a simple smile, thanks to Windows Hello. Relish the clarity of audio and video calls, courtesy of the Harman Kardon®-certified audio system. And, when you're done using the webcam, easily disable it to maintain your privacy.