Computer Components
Crucial Ballistix 16GB Kit (2 x 8GB) DDR4-3200MHz
Palit GeForce RTX 3050 Dual
TECHNO ZONE C270+PSU 600W 6 FAN RGB Case
Redragon Reaver CC-1011 air CPU Cooler
Intel Core I5-11400 Desktop Processor - Msi B560M PRO-E Motherboard - Lexar 256GB
M.2 SSD - Crucial Ballistix 16GB Kit (2 x 8GB) DDR4-3200MHz Ram - Palit Nvidia GeForce
RTX3050 Dual 8GB GDDR6 Graphic Card - Redragon Reaver CC-1011 air CPU Cooler -
Techno Zone C270+PSU 600W 6 Fan RGB Case
Intel Core I5-11400 Desktop Processor:
11th Gen Intel Core i5-11400 desktop processor.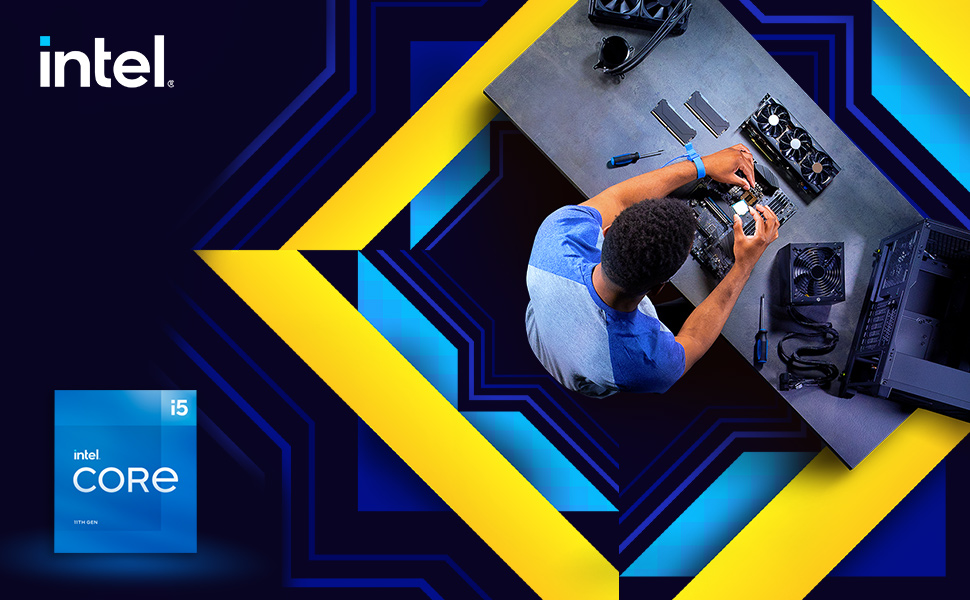 Engineered for play:
Intel's latest desktop processor architecture and fast clock speeds deliver high frame rates and low latency for competitive play and more immersive experiences.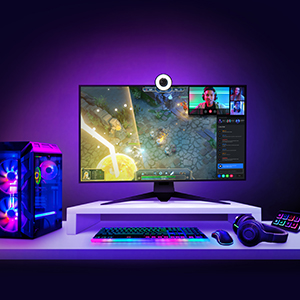 Works hard, too:
The improved productivity of the 11th Gen Intel Core processors will help you get your work done fast and back in the game in no time.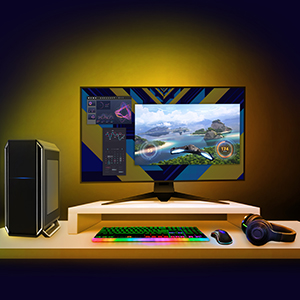 Game for a crowd:
The efficient multi-threaded performance of the 11thGen Intel Core processors allow you to maximize your streaming quality and maintain high FPS while gaming.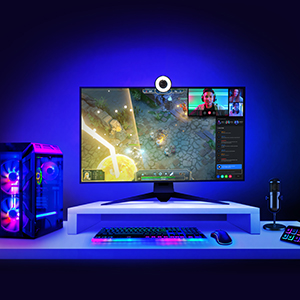 Specs:
Max clock speed Up to 4.4 GHz
Base clock speed 2.6 GHz
Cores/Threads 6/12
Unlocked and overclockable(1) No
Boost technology Intel Turbo Boost Technology 2.0
TDP 65W
Intel Smart Cache 12M
Motherboard compatibility 400 and 500 series(2)
Msi B560M PRO-E Motherboard:
Support for LGA 1200 socket for 10th Gen Intel Core , 11th Gen Intel Core , Pentium Gold and Celeron processors DDR4 supports up to 4800 (OC) memory Core Enhancement Core Premium layout layout and digitally enhanced design to support additional cores and improve performance. DDR4 Boost ፡ Advanced technology for transmitting pure data signals for high performance and stability. Extremely fast experience: PCIe 4.0 Turbo M.2 ፡ works on PCI-E Gen3 x4 to improve performance of SSDs based on NVMe. Loudspeaker: Decorate your ears with high quality sound Steel armor protects against folding VGA cards and EMI for improved performance, stability and durability.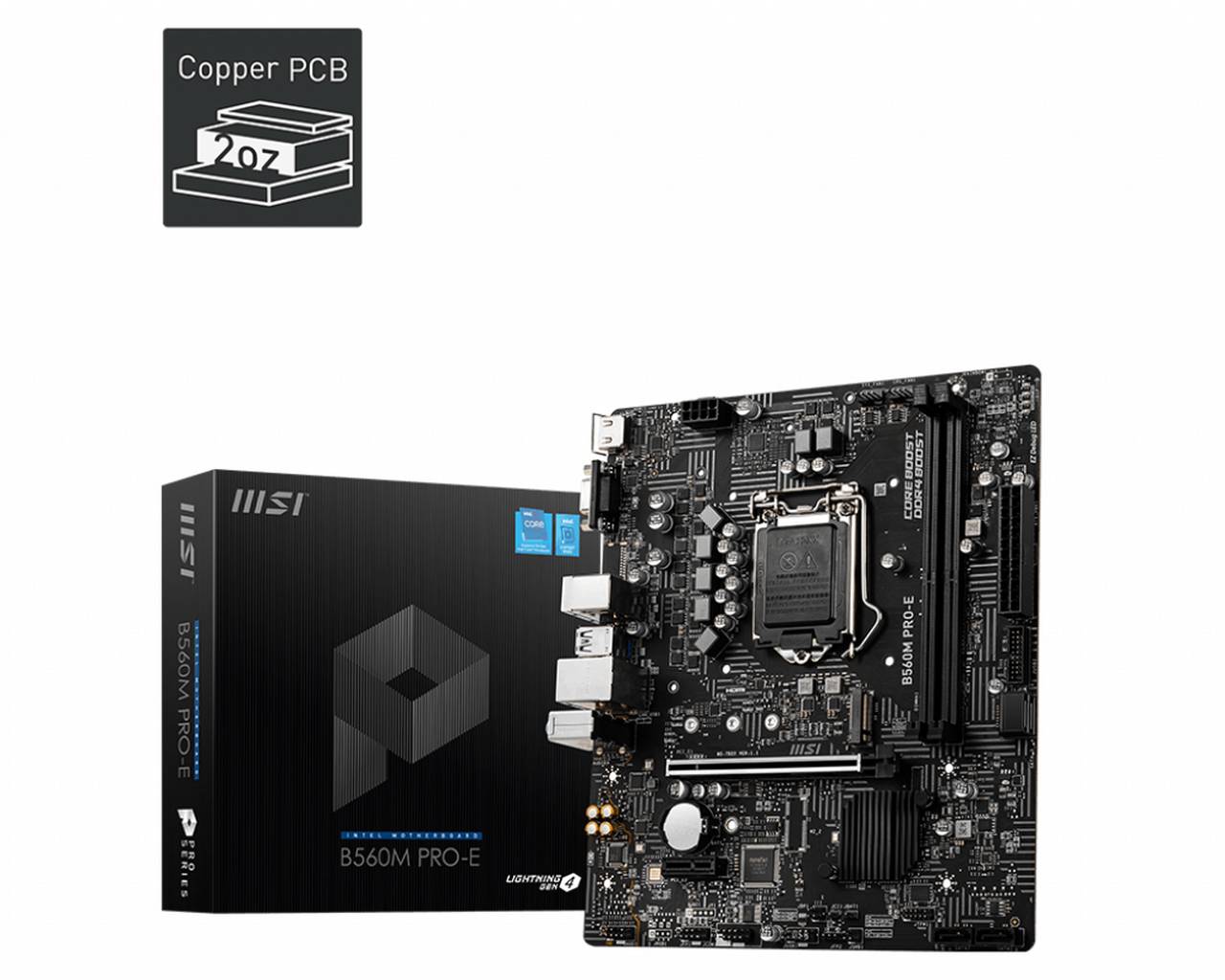 Business Elegance: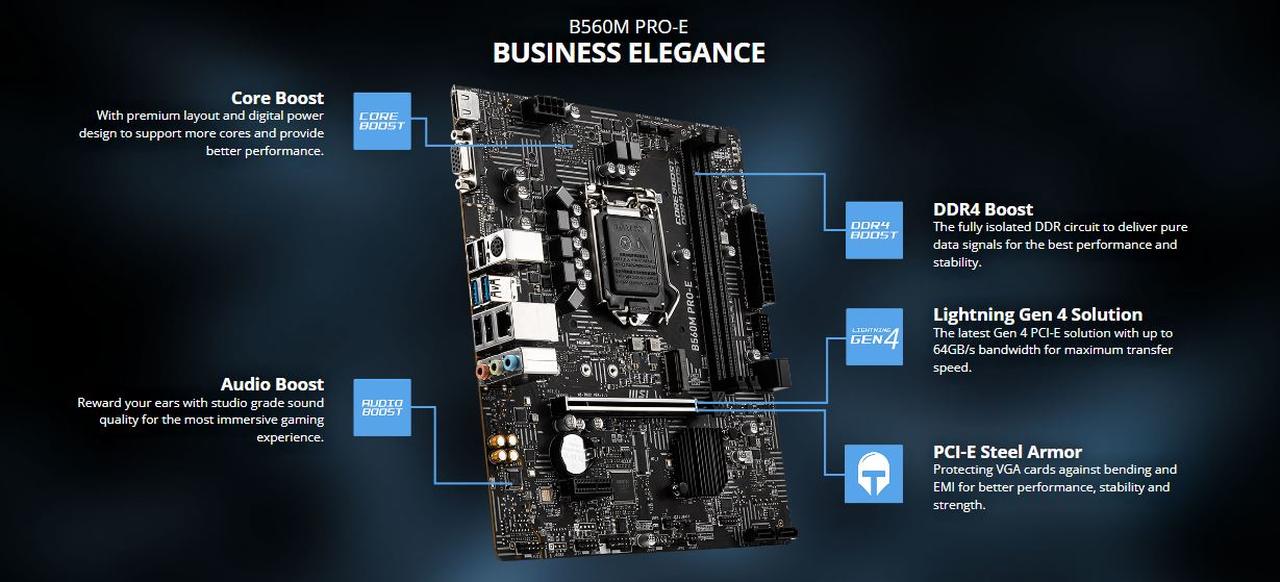 User Friendly Design:
MSI Motherboards provide users with a variety of ergonomic and intelligent designs, and countless system adjustments and troubleshooting tools to take your system to new heights and satisfy even the most demanding configuration tools. This makes it very easy to install the motherboard without any problems.

FROZR AI Cooling:
Determines CPU and GPU temperatures and adjusts system value using MSI AI Engine.
Fully controllable In BIOS And Software:
MSI Motherboards allow you to control the speed and temperature of all system and CPU fans. Total Fan Control allows you to check the main features of the system in a simple graphical interface. You can also set up to 4 temperature targets for the CPU and motherboard, which automatically adjusts fan speed.

EZ Debug LED:
Am I in trouble? Built-in LED indicators for major components indicate where the problem came from, so you know exactly where you want it to work again.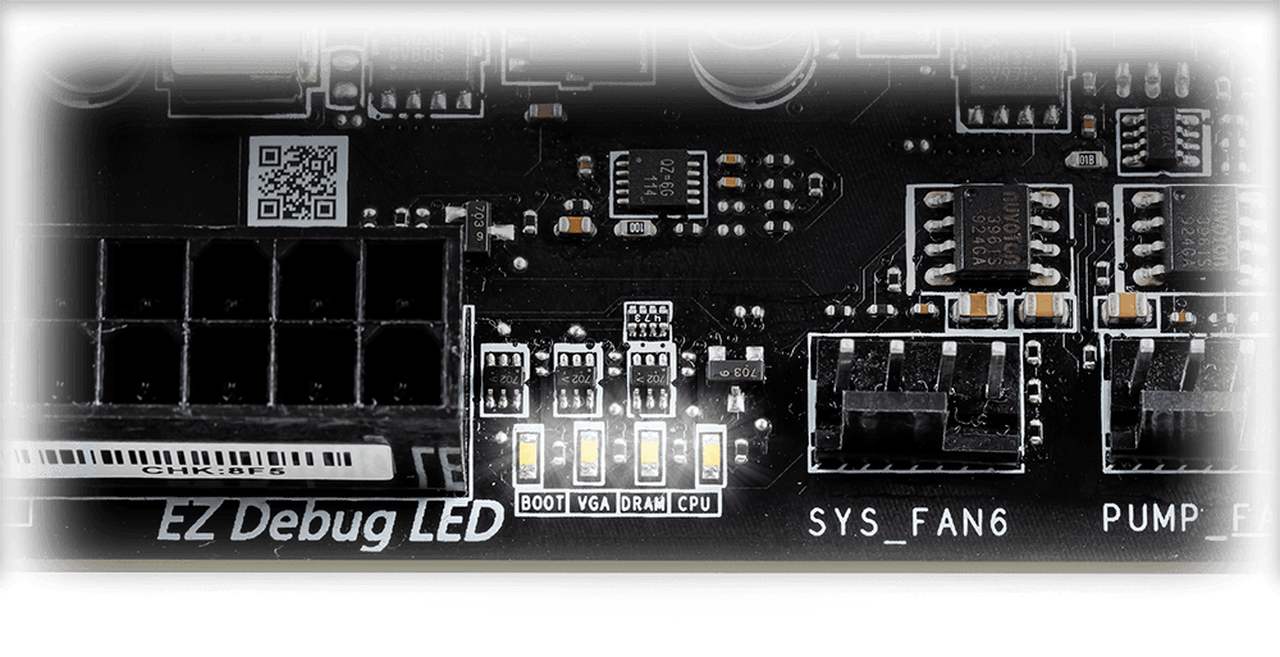 Compatibility:
11th GEN Core Processors Support Extreme Stability & Compatibility Testing For Memory WINDOWS 10 Certified

Fortify Your System With PCI-E Steel Armor:
MSI PCI Express Steel Armored Slots have additional sales points to support the weight of heavy graphics cards on the motherboard. When each game feature is needed, Steel Armor protects the access point from electromagnetic interference.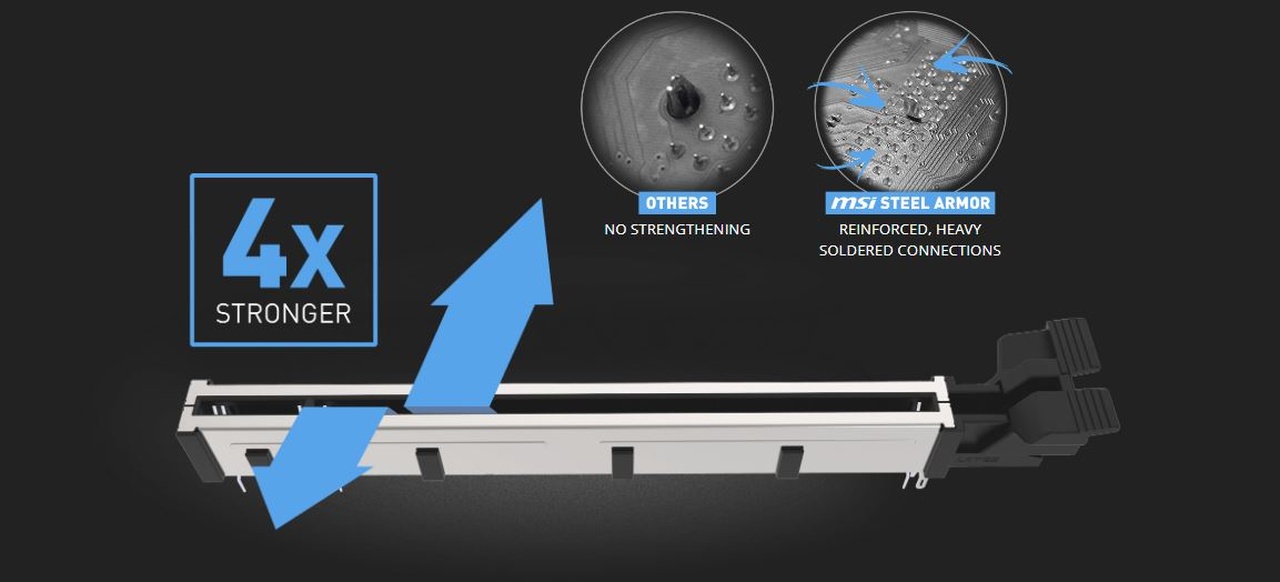 Ultimate Motherboard Protection:
Double ESD protection doubles the ground cover around the mounting holes, preventing damage to the motherboard from static electricity.

Connectivity:
The most important thing about DIY is measurement. MSI PRO series motherboards have great potential to meet the needs of consumers. Stable LAN, fast storage, USB data transfer speed and other expandable links are ready to expand your flexibility.

Low Latency Gaming LAN Powered By Intel:
Stay connected to Intel LAN, optimized for stable Internet bandwidth and competitive games online.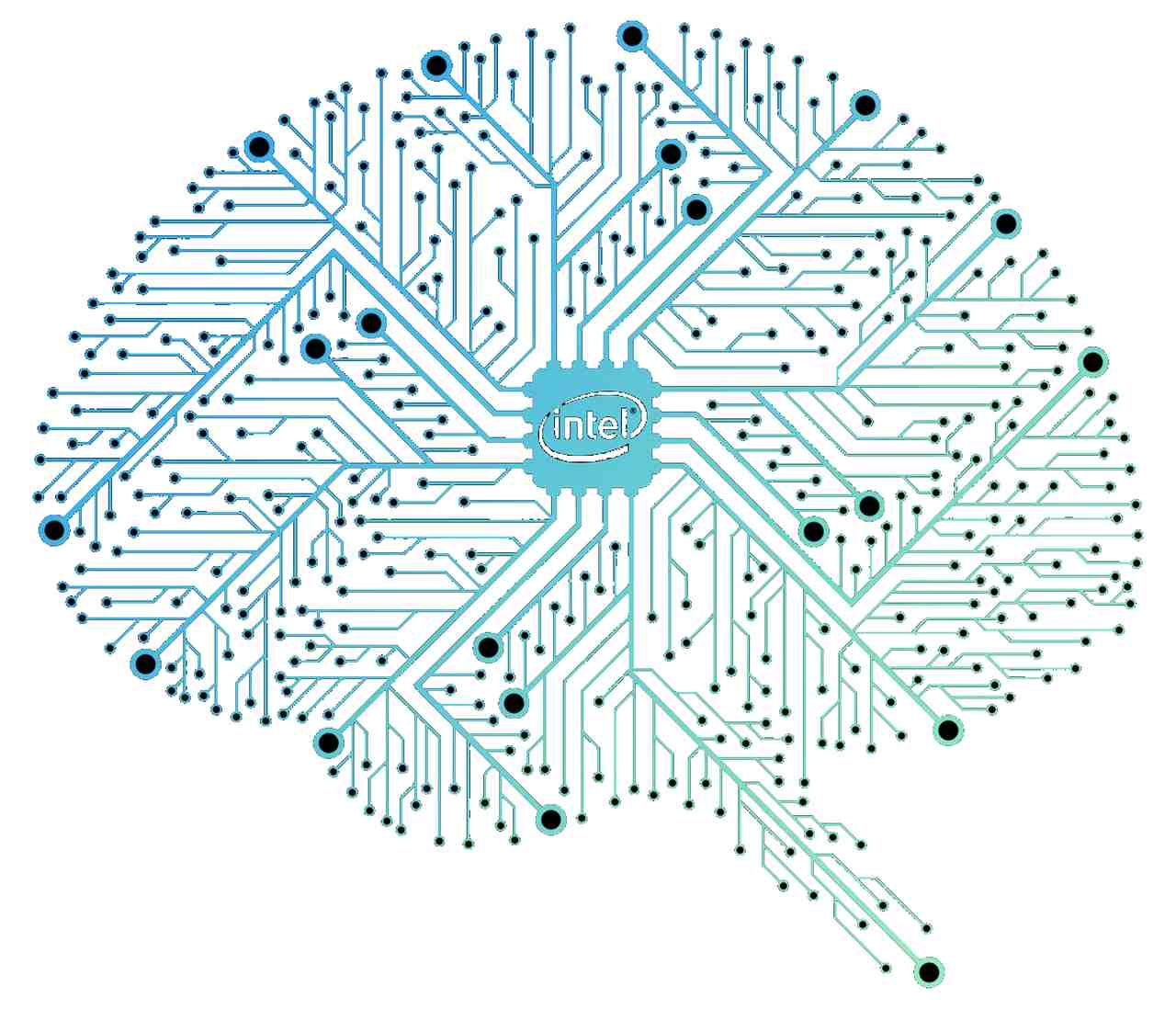 Optimize Network For Lower Latency:
The MSI LAN Manager automatically classifies slow-paced applications and prioritizes delivering the best Internet experience with minimal delay.
Fast And Future-Ready Storage:
MSI PRO series motherboards support the latest storage standards, allowing users to connect to any super-fast storage device. High efficiency makes your job easier.

USB 3.2 GEN 1:
Transfer large amounts of data, music, and movies via USB. USB 3.2 Gen 1 ports are located on the front and back panels and offer a variety of options for connecting USB 3.2 Gen 1 devices.

Experience More:
MSI PRO series motherboards are designed for any professional workflow. Increase the enjoyment of listening and enjoy superior sound quality. In addition, if you have years of experience in building easy-to-use performance enhancement tools, you will only get high quality apps at your fingertips. General features allow you to customize your system for maximum reliability.

Lightning GEN 4 PCI-E:
MSI Lightning Gen 4 PCI-E is the latest and fastest PCI-E data transfer solution with 64 Gb / s bandwidth, which is more than double the previous generation. PCIe 4.0 supports back and forth compatibility with old and new specifications. With metal armor construction, your motherboard can support the weight of heavy graphics cards.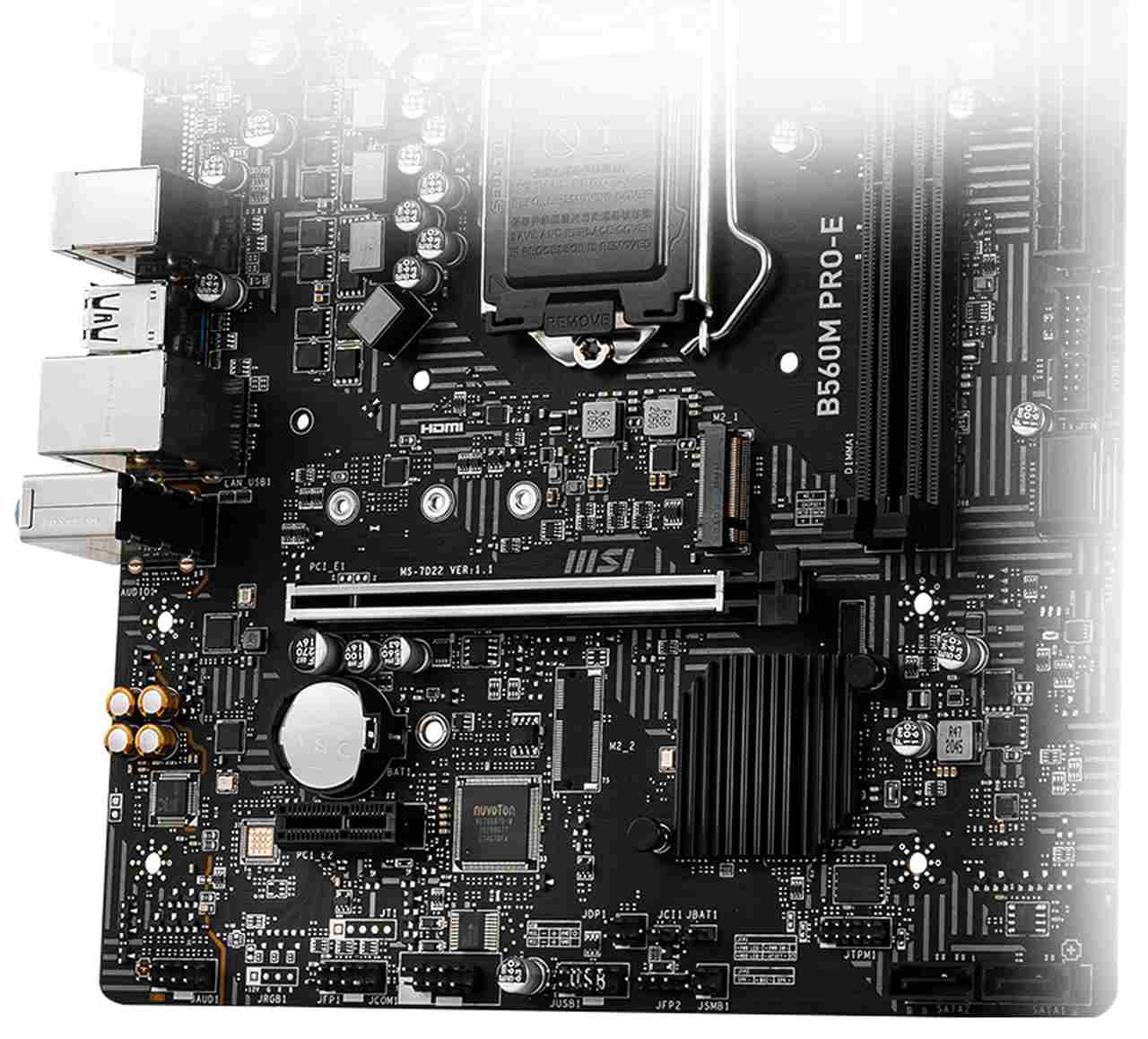 Extreme Stability & Compatibility Testing:
MSI scans the most popular brands' memory to make sure your system is stable no matter what. Memory module Our partners include brands such as Corsair, Crucial, Kingston, G.Skill and others to improve memory modules and configurations.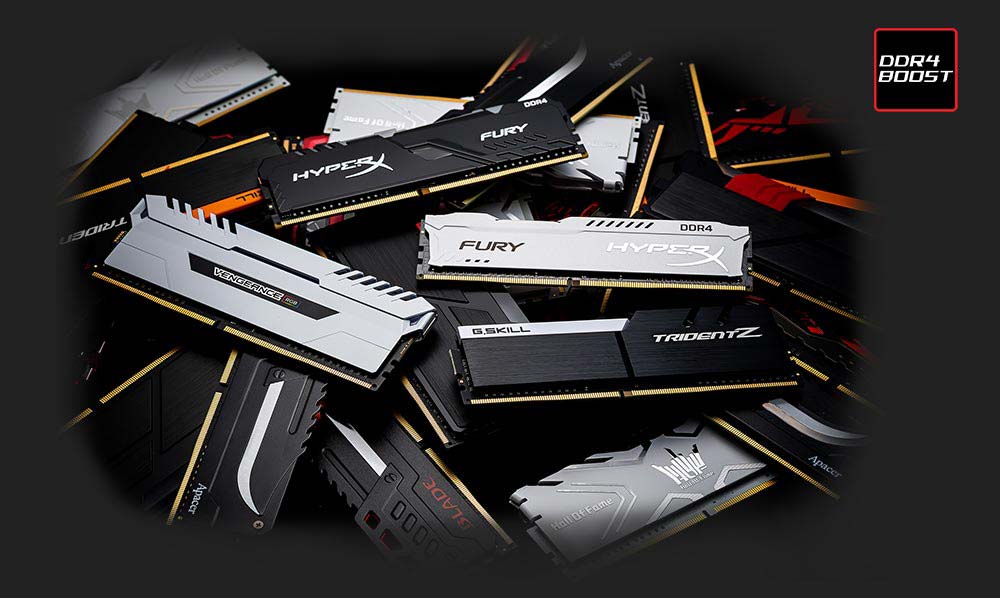 Core Boost:
Core enhancement technology combines MSI premium design with optimized power consumption for faster and more seamless streaming to the CPU. It creates not only a multi-core processor but also a convenient way to shut down your processor.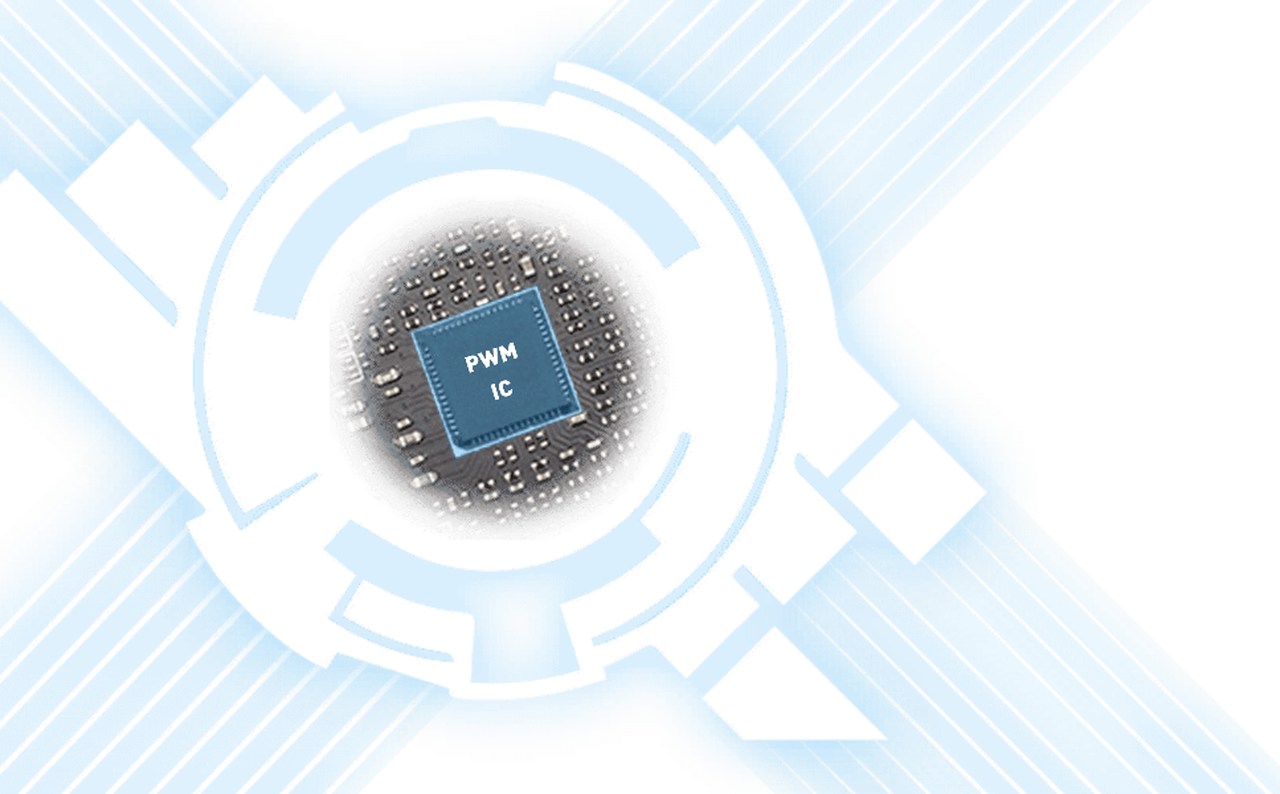 Audio:
DEDICATED HIGH DEFINITION AUDIO PROCESSOR: Make sure you enjoy the purest sound quality in both stereo and surround sound.
HIGH QUALITY AUDIO CAPACITORS: Studio-level headphones provide exceptional acoustics and authenticity for high quality audio.
HD AUDIO CONNECTORS: Increase your volume by delivering a clear digital signal.

Isolated Audio Signal:
ISOLATED AUDIO DESIGN: Like a special sound card, sound units and circuits are housed in a motherboard enclosure and are electrically insulated.
SEPARATED AUDIO LAYERS FOR CLEAN LEFT & RIGHT CHANNELS: Using different layers in the PCB ensures the same clear sound quality for left and right audio channels.

DE-POP Protection:
It protects your ears by eliminating annoying noises when you plug in your amplifier or turn on your computer.

BIOS And Software:
MSI CENTER: The new MSI Center integrates MSI software tools from MSI into a single application. Manage advanced motherboard features and get endless opportunities.
Click BIOS 5:
CREATOR GENIE: Find out more about the easy-to-use BIOS. Customize your motherboard for game performance, efficiency, or world-class finish! XMP: Increase your processor quickly by pushing a button to increase performance. M-FLASH: Select from the predefined XMP profiles and automatically erase the corresponding DDR memory. HARDWARE MONITOR: Simply turn on or update your BIOS in minutes with CMOS Setup Utility. Quickly access critical hardware information in real time, including temperature, memory size, clock speed and voltage. MEMORY TRY IT: Get the best speed from your system memory and get more performance. SEARCH & FAVORITES: The Always and Favorite Search option at the top right will quickly guide you through the BIOS menu.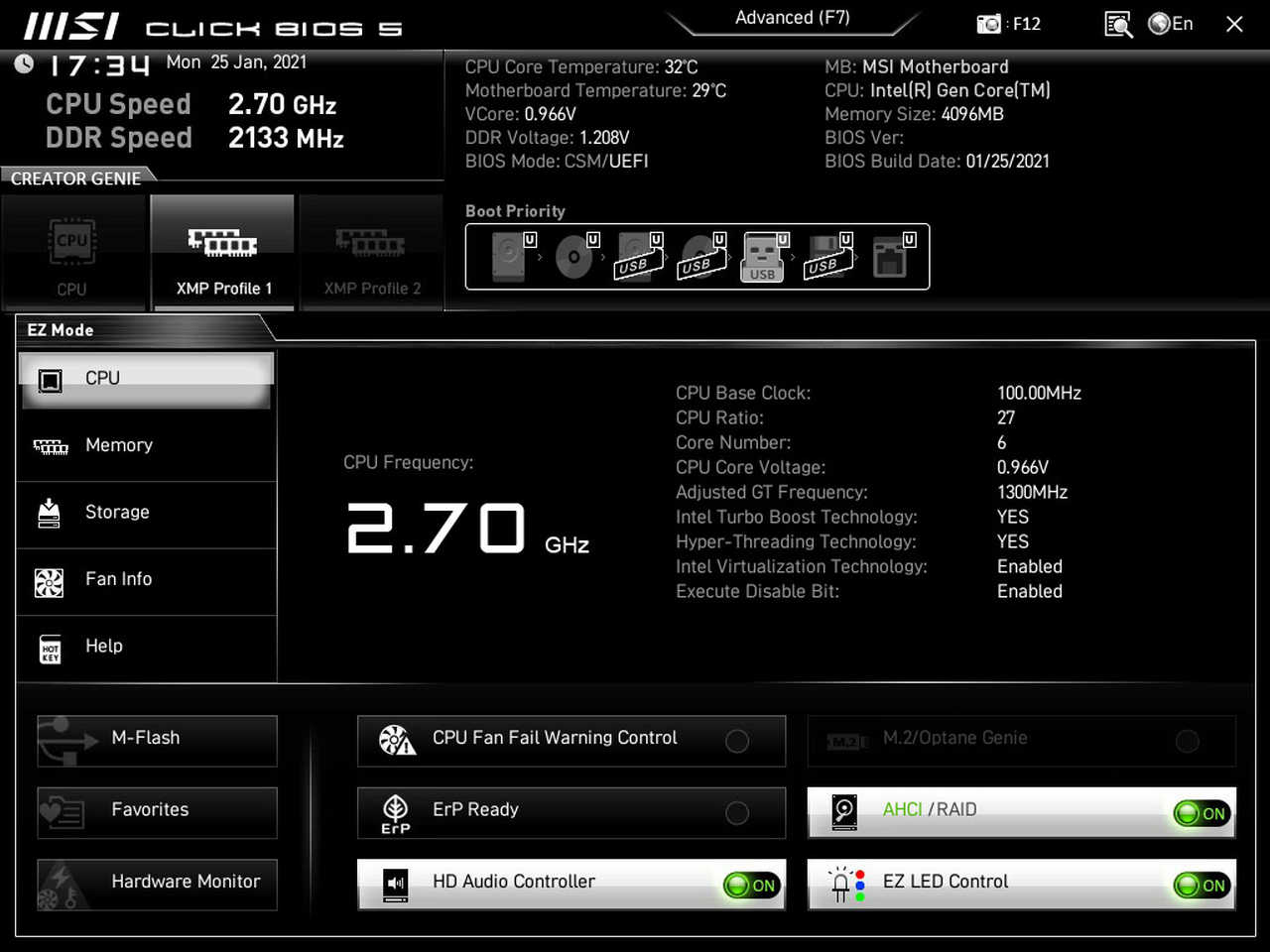 RESIZABLE BAR (RE-SIZE BAR):
is an advanced PCI Express feature that allows the CPU to access the entire GPU framework at once and improve performance.

System Safety:
All MSI PRO series motherboards have a BIOS security feature that protects all your personal files in the workplace and in everyday life. Secure Boot: Secure Boot is a security measure that only allows a device to be installed with trusted software. When the computer starts, it verifies the signature of all part of the boot program, including UEFI firmware drivers, EFI applications and the operating system. As long as the signatures are correct, the computer will boot.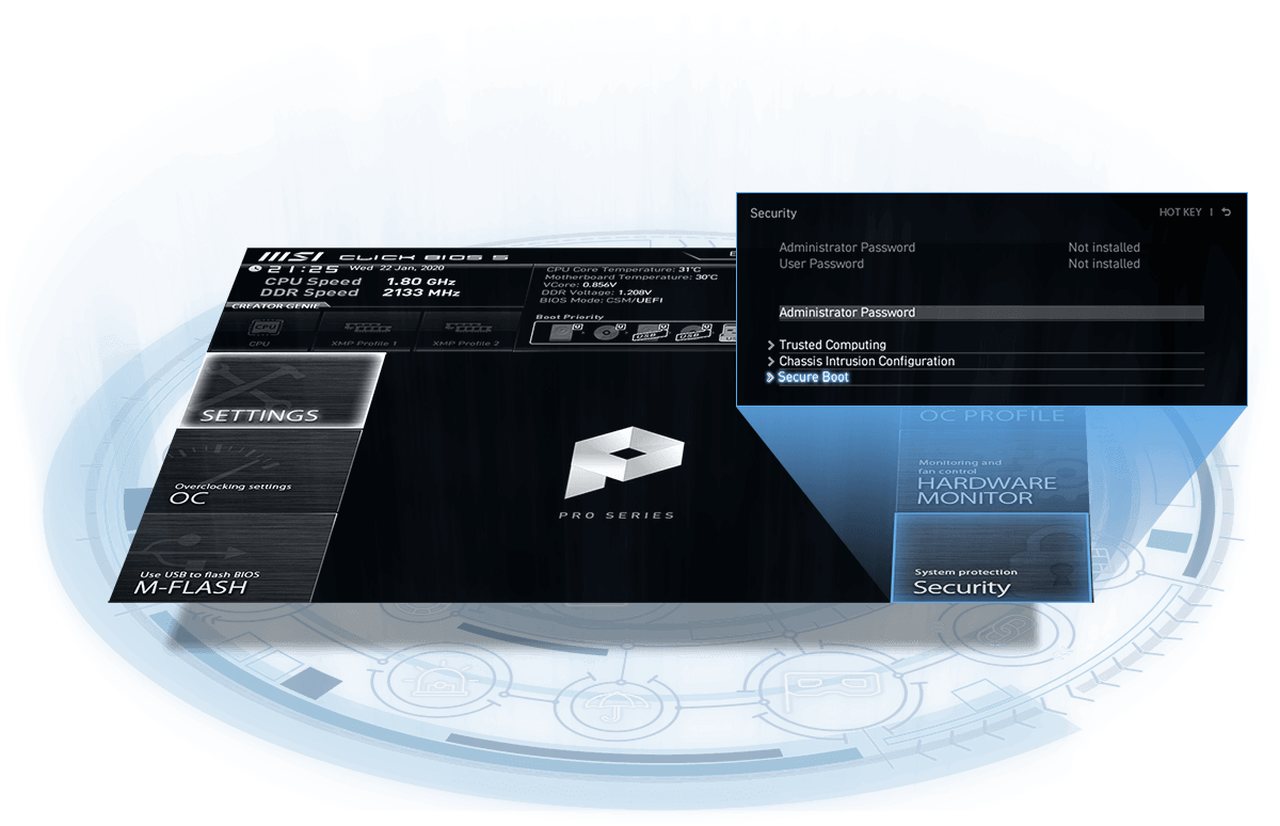 Lexar 256GB M.2 SSD:
256GB LEXARLNM620SSD Designed for intensive workloads, the Lexar NM620M.2 2280 PCIe Gen3x4 NVMe SSD offers the next level of performance for fast lanes with read speeds up to 3300MB / s and speeds of 3000MB / s... It features the PCIe Gen3x4 NVMe 1.4 technology standard and is designed with the latest 3D NAND flash.
Crucial Ballistix 16GB Kit (2 x 8GB) DDR4-3200MHz Ram:
Modern Design:
Anodized aluminum heat spreader available in black, white, or red. Low-profile form factor is ideal for smaller or space-limited rigs.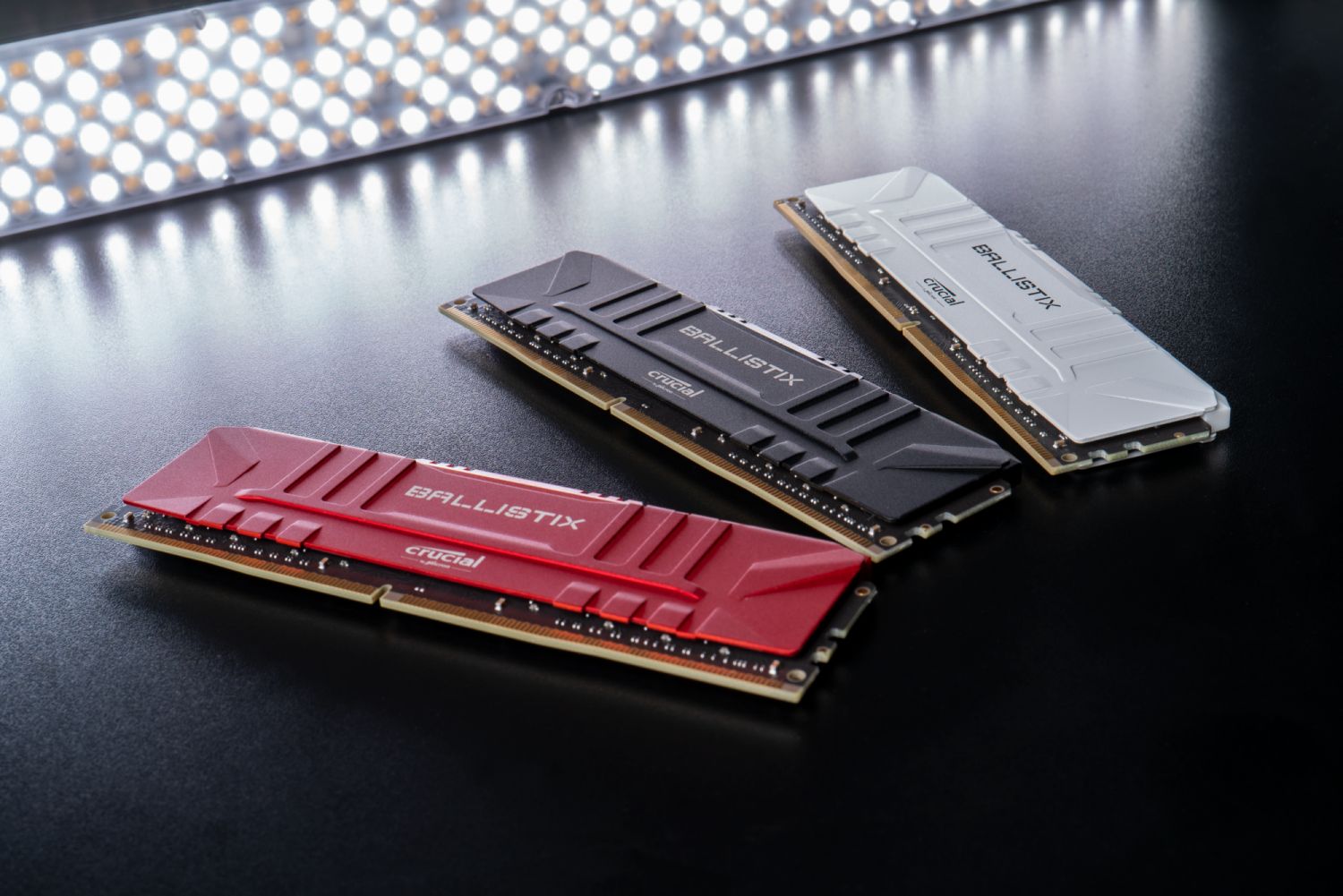 Bold RGB Effects:
Customize your rig's color scheme with 16 RGB LEDs in 8 zones on each Crucial Ballistix RGB module.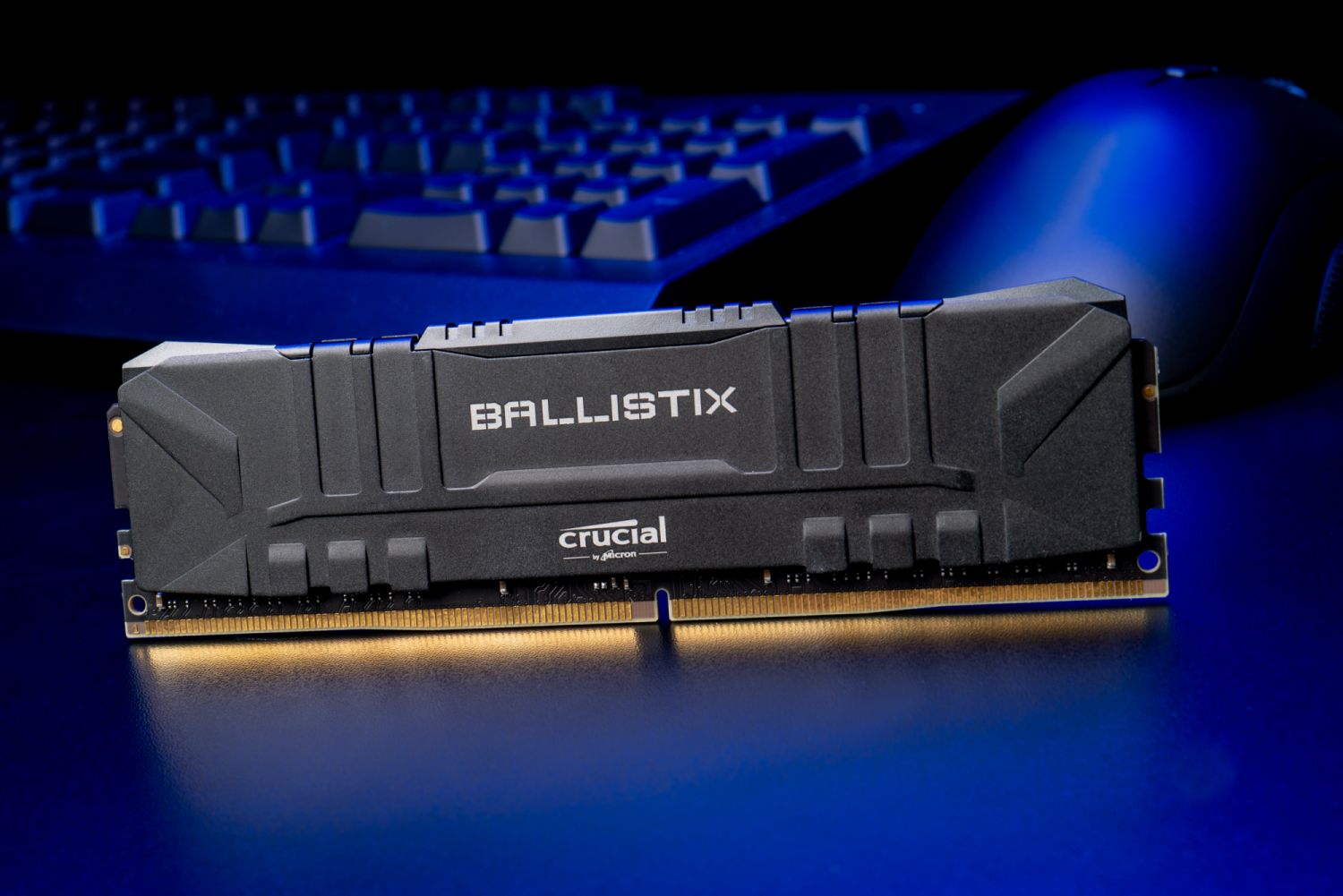 Ideal for laptop gamers:
Crucial Ballistix SODIMM memory is ideal for laptop gamers and performance enthusiasts. Aluminum heat spreader included for thermal management in a compact space.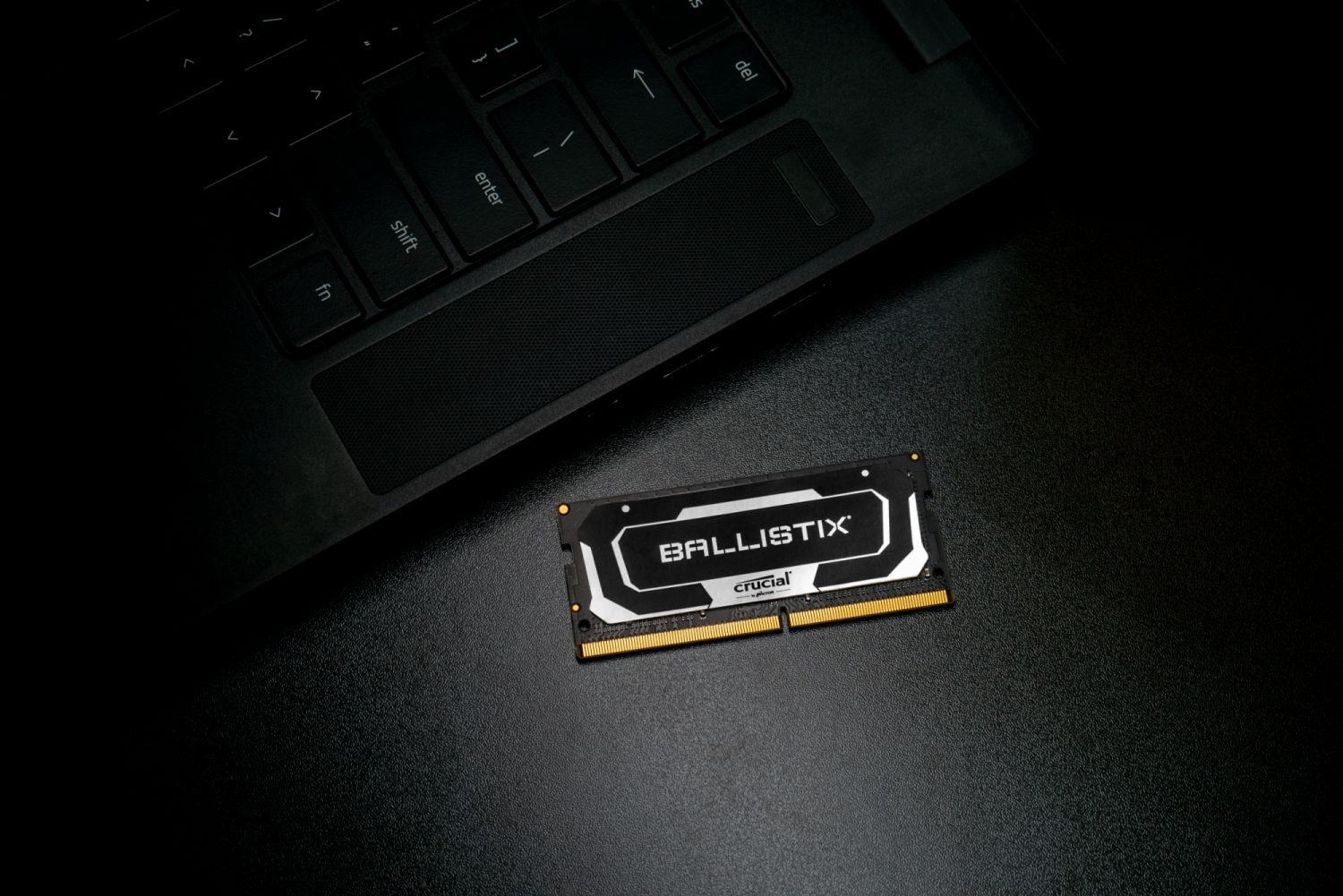 Redefine Game Performance:
XMP 2.0 support and pre-defined profiles let you overclock2 to extract maximum performance. Select the JEDEC default profile for standard performance.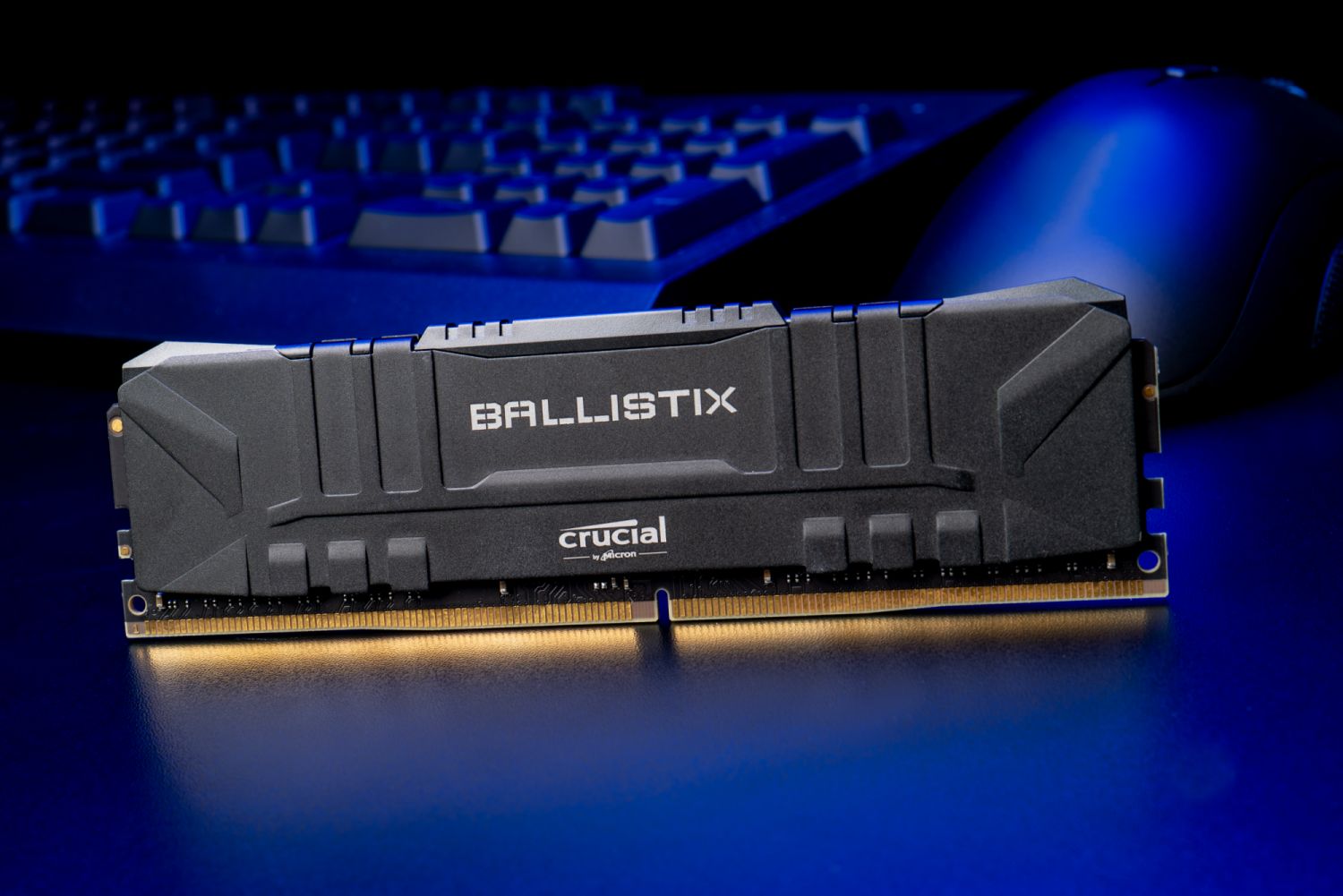 Compatibility Tested:
We work with AMD and Intel, as well as motherboard designers and system builders, to ensure our memory is optimized for high performance.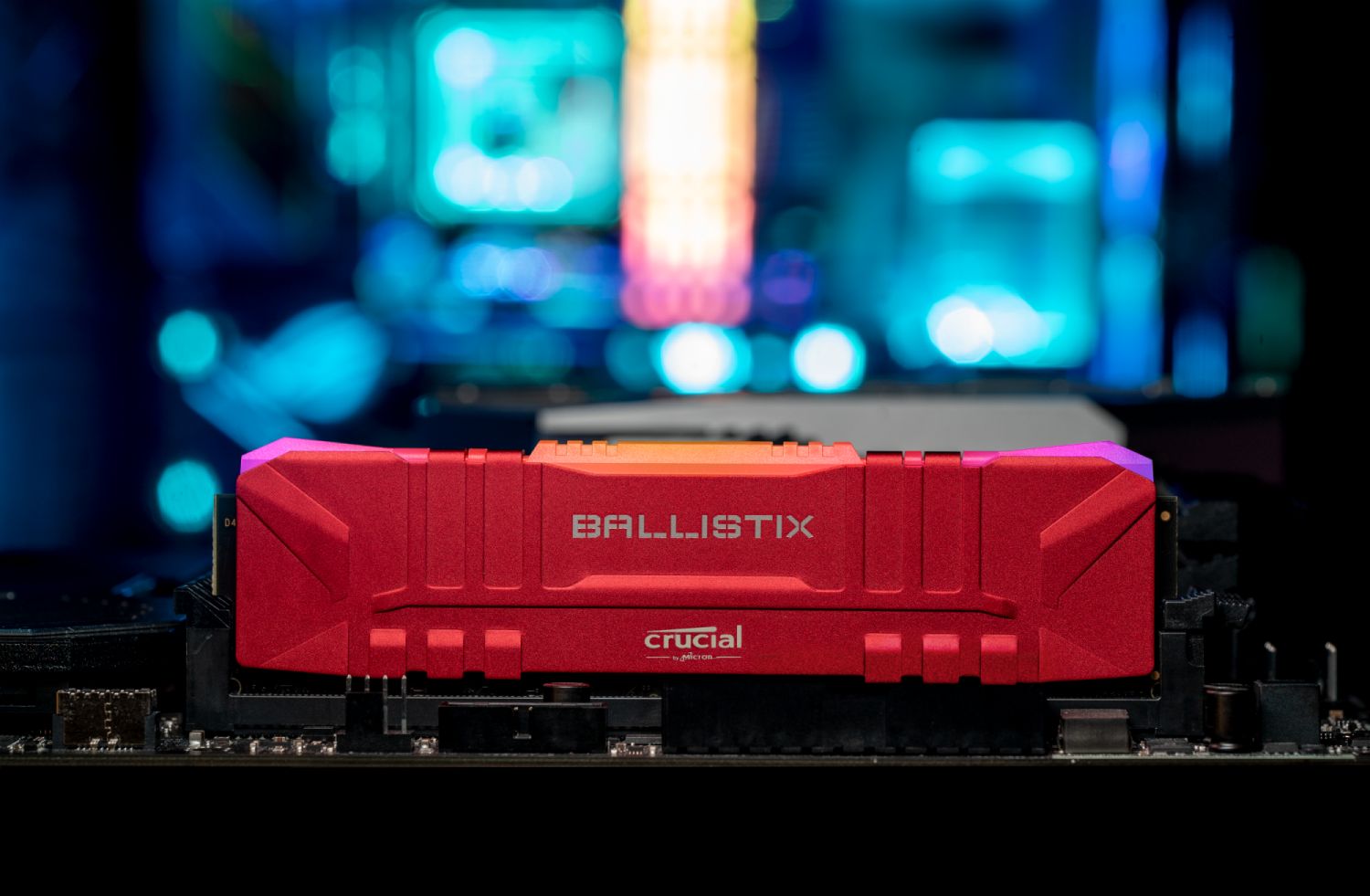 Precision Parts:
As the manufacturer of memory components, we do more than bin parts. We optimize performance at the die level.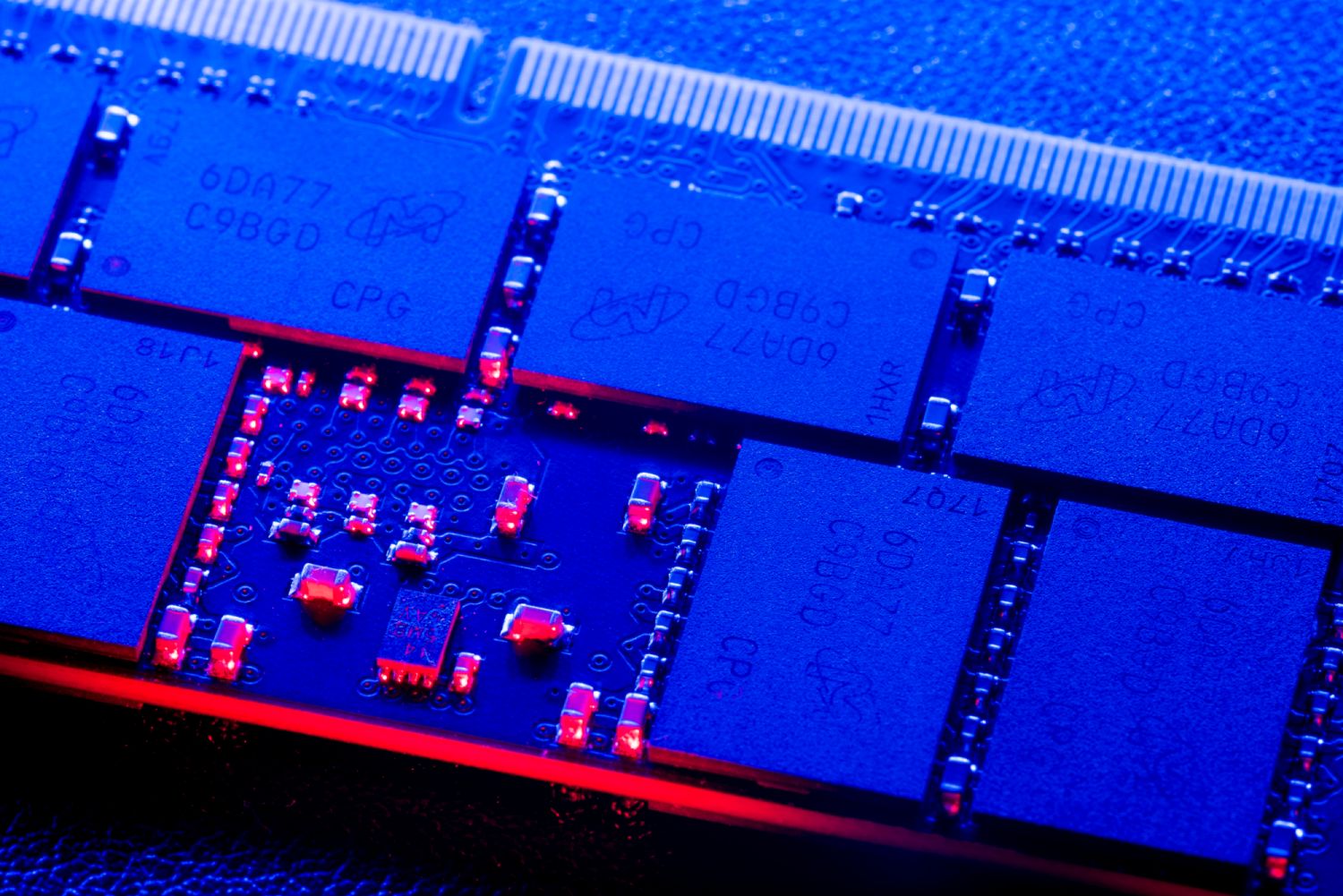 Palit Nvidia GeForce RTX3050 Dual 8GB GDDR6 Graphic Card:
The GeForce RTX ™ 3050 offers powerful graphics performance with the NVIDIA Ampere architecture. It has a dedicated 2nd generation RT core, 3rd generation Tensor core, a new streaming multiprocessor, and high speed G6 memory for running the latest games. Upgrade to GeForce RTX ™.
The Dual Palit GeForce RTX ™ 3050 series features two large 90mm fans for efficient cooling and a large back panel cutout for enhanced thermal ventilation. Customizable RGB lighting also decorates the sides of the shroud, allowing gamers to enjoy simple lighting effects.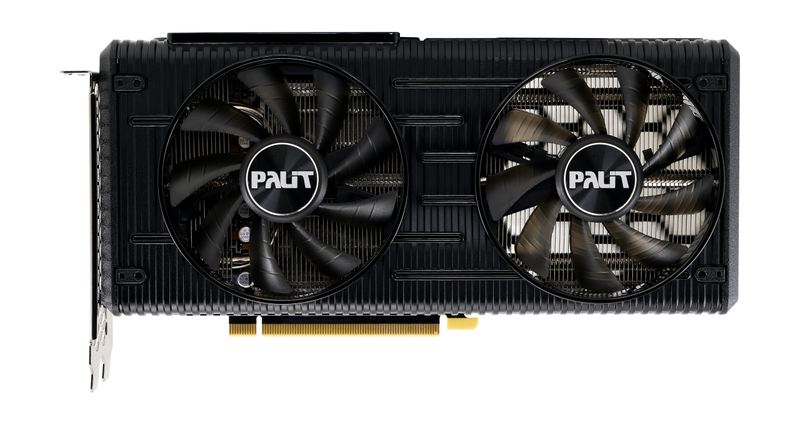 0-dB TECH:
Stay silent while using media applications and common workloads. A running fan will only run if it is running at a higher load.
DrMOS:
Originally available only on high-end server processors, DrMOS is now fully available on next-generation Palit graphics cards. DrMOS provides high current circuitry, low noise and effective heat reduction.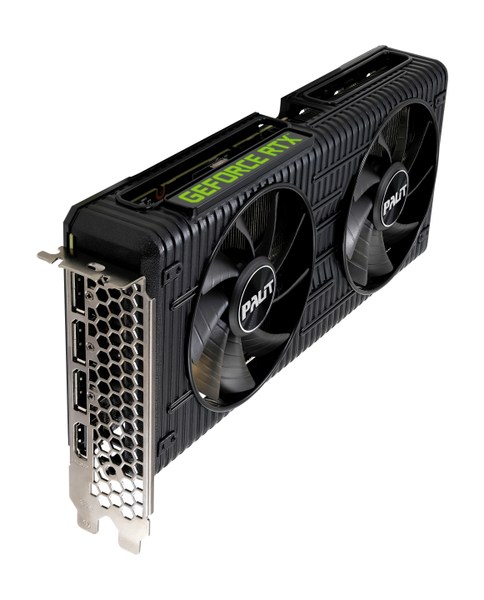 Mini-ITX Form Factor Supported:
With a length of only 17 cm, it supports the Mini-ITX form factor system and is ideal for small builders. Gamers can experience the incredible power of full-size graphics cards while saving space and enjoying portability.
Palit's new Thunder Master has been upgraded from previous versions. It has a more user-friendly interface and more customizable options. With ThunderMaster you can control your graphics card, from overclocking and fan speed settings to LED effects. You can also use the ThunderMaster tool to monitor the status of your GPU.
Honeycomb Bracket:
The honeycomb design of the chip increases airflow by 15% and allows the heat generated by the GPU to be dissipated through the honeycomb chip. This allows for more efficient cooling.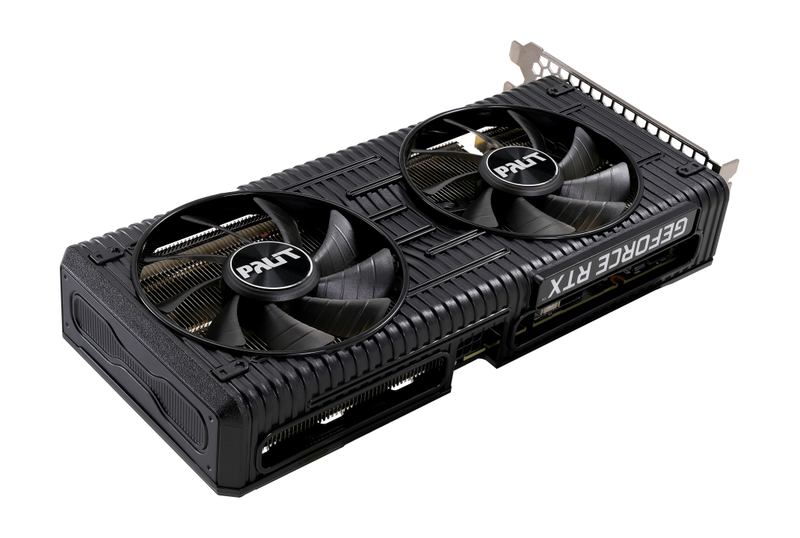 Stream Like A Boss:
Steal shows with stunning graphics and smooth, uninterrupted livestreaming. Combine next-generation hardware encoding and decoding to get the best moments in detail. The all-new NVIDIA Broadcast app takes live streaming with powerful AI capabilities to the next level, improving audio and video quality with effects such as virtual backgrounds, webcam auto-trimming, and microphone denoising. GeForce RTX ™ 30 Series GPUs provide the performance and visual quality your viewers need to get the most out of you all the time.

Up Your Creative Game:
Take your creative projects to the next level with GeForce RTX ™ 30 Series GPUs. Introduced AI accelerator to top creative apps. Equipped with NVIDIA Studio platform for custom drivers and dedicated tools. And it's designed to work at record speeds. Whether you're viewing complex 3D scenes, editing 8K video, or streaming with the best encoding and quality, GeForce RTX ™ GPUs provide the best performance. increase.
Victory Measured In Milliseconds:
NVIDIA Reflex offers absolute competitiveness. There is little delay. Best answer. Equipped with GeForce RTX ™ 30 series GPU and NVIDIA® G-SYNC® gaming monitor. Get targets faster, react faster, and improve aiming accuracy with an innovative technology set that measures and reduces system latency for competitive games.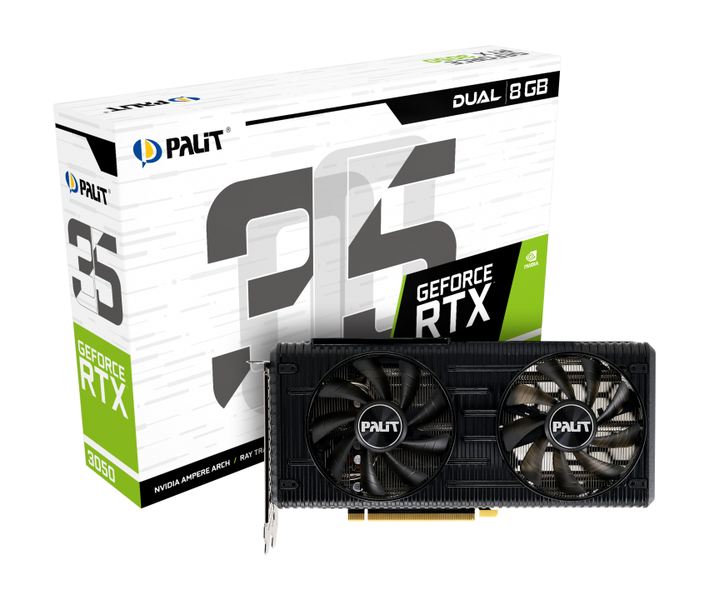 Redragon Reaver CC-1011 air CPU Cooler:
2xø6mm Copper heat-pipes
120mm PWM VotexPro LED Fan
Compatible with AMD socket AM4/Intel LGA 115X
Overall dimension: 124.5x84x154mm
Fan Dimension:ø120x25mm
Bearing Type:Hydro Bearing
Operating Voltage: 8-13.2VDC
Rated Current: 0.09-0.25A
Fan Speed: 1000-1800RPM
Techno Zone C270+PSU 600W 6 Fan RGB Case:
C270 Gaming Computer Case
Case c270 left side Panel: tempered Glass
Case c 270 front Panel: iron Mesh
RGB FAN: front 2x12cm, Top 2x12cm, back 1×12 cm Case
SIZE: 380*190*447 mm