Computer Components
Asus GeForce GTX 1660Ti EVO
COOLER MASTER-CMP 500 1RWRF60 + PSU600W
Deepcool GAMMAXX 200T CPU Cooler
Intel® Core™ i5-10400 Processor - Msi H510M-A Pro Motherboard - Kingston Hyper X
Fury 8 GB DDR4 P3200Mhz Ram - Patriot P300 256GB SSD Nvme Hard Disk - Asus
GeForce GTX 1660Ti EVO OC Edition 6GB GDDR6 Graphic Card - Deepcool GAMMAXX
200T CPU Cooler - CASE COOLER MASTER-CMP 500 1RWRF60 + PSU600W
Intel® Core™ i5-10400 Processor:
Essentials:
Product Collection10th Generation Intel® Core™ i5 Processor
Vertical SegmentDesktop
Processor Numberi5-10400
StatusLaunched
Launch DateQ2'20
Lithography14 nm
Use ConditionsPC/Client/Tablet
CPU Specifications
# of Cores6
# of Threads12
Processor Base Frequency2.90 GHz
Max Turbo Frequency4.30 GHz
Cache12 MB Intel® Smart Cache
Bus Speed8 GT/s
Intel® Turbo Boost Technology 2.0 Frequency‡4.30 GHz
Supplemental Information
Embedded Options AvailableNo
DatasheetView now
Memory Specifications
Max Memory Size (dependent on memory type)128 GB
Memory TypesDDR4-2666
Max # of Memory Channels2
Max Memory Bandwidth41.6 GB/s
ECC Memory Supported ‡No
Processor Graphics
Processor Graphics ‡Intel® UHD Graphics 630
Graphics Base Frequency350 MHz
Graphics Max Dynamic Frequency1.10 GHz
Graphics Video Max Memory64 GB
4K SupportYes, at 60Hz
Max Resolution (HDMI)‡4096 x 2160@30Hz
Max Resolution (DP)‡4096 x 2304@60Hz
Max Resolution (eDP - Integrated Flat Panel)‡4096 x 2304@60Hz
DirectX* Support12
OpenGL* Support4.5
Intel® Quick Sync VideoYes
Intel® InTru™ 3D TechnologyYes
Intel® Clear Video HD TechnologyYes
Intel® Clear Video TechnologyYes
# of Displays Supported ‡3
Device ID0x9BC8 / 0x9BC5
Expansion Options
Scalability1S Only
PCI Express Revision3.0
PCI Express Configurations ‡Up to 1x16, 2x8, 1x8+2x4
Max # of PCI Express Lanes16
Package Specifications
Sockets SupportedFCLGA1200
Max CPU Configuration1
TJUNCTION100°C
Package Size37.5mm x 37.5mm
Advanced Technologies
Intel® Optane™ Memory Supported ‡Yes
Intel® Thermal Velocity BoostNo
Intel® Turbo Boost Max Technology 3.0 ‡No
Intel® Turbo Boost Technology ‡2.0
Intel vPro® Platform Eligibility ‡No
Intel® Hyper-Threading Technology ‡Yes
Intel® Virtualization Technology (VT-x) ‡Yes
Intel® Virtualization Technology for Directed I/O (VT-d) ‡Yes
Intel® VT-x with Extended Page Tables (EPT) ‡Yes
Intel® Transactional Synchronization ExtensionsNo
Intel® 64 ‡Yes
Idle StatesYes
Enhanced Intel SpeedStep® TechnologyYes
Intel® Identity Protection Technology ‡Yes
Intel® Stable Image Platform Program (SIPP)No
Security & Reliability
Intel® AES New InstructionsYes
Secure KeyYes
Intel® Software Guard Extensions (Intel® SGX)Yes with Intel® ME
Intel® OS GuardYes
Intel® Trusted Execution Technology ‡No
Execute Disable Bit ‡Yes
Intel® Boot Guard Yes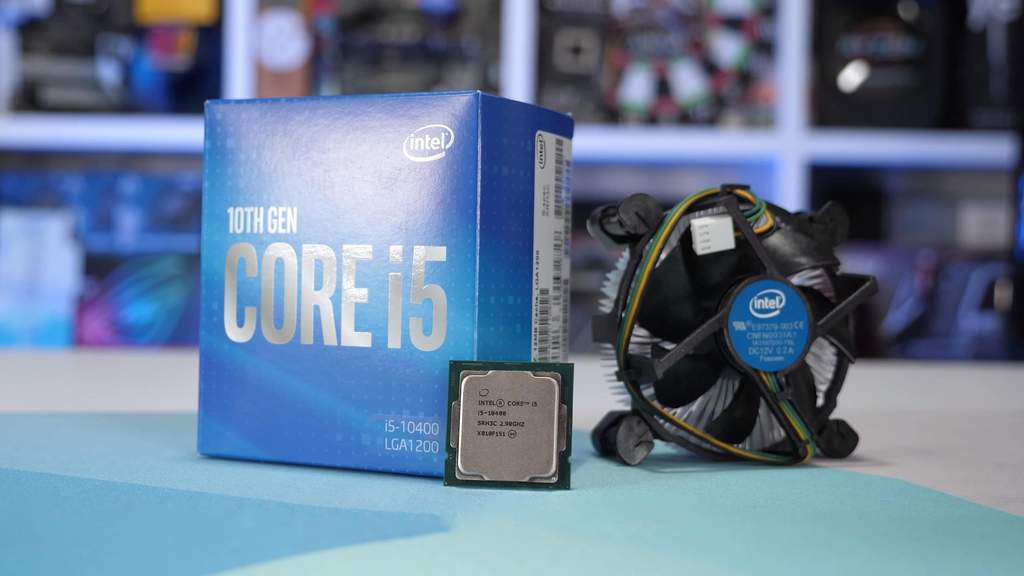 Msi H510M-A Pro Motherboard:
Supports 10th Gen Intel Core, 11th Gen Intel Core, Pentium Gold and Celeron processors for LGA 1200 socket Supports DDR4 Memory, up to 3200(Max) MHz Core Boost: With premium layout and digital power design to support more cores and provide better performance. DDR4 Boost: Advanced technology to deliver pure data signals for the best performance and stability. Lightning Fast Experience: PCIe 4.0 Turbo M.2: Running at PCI-E Gen3 x4 maximizes performance for NVMe based SSDs Audio Boost: Reward your ears with studio grade sound quality Steel Armor: Protecting VGA cards against bending and EMI for better performance, stability and strength.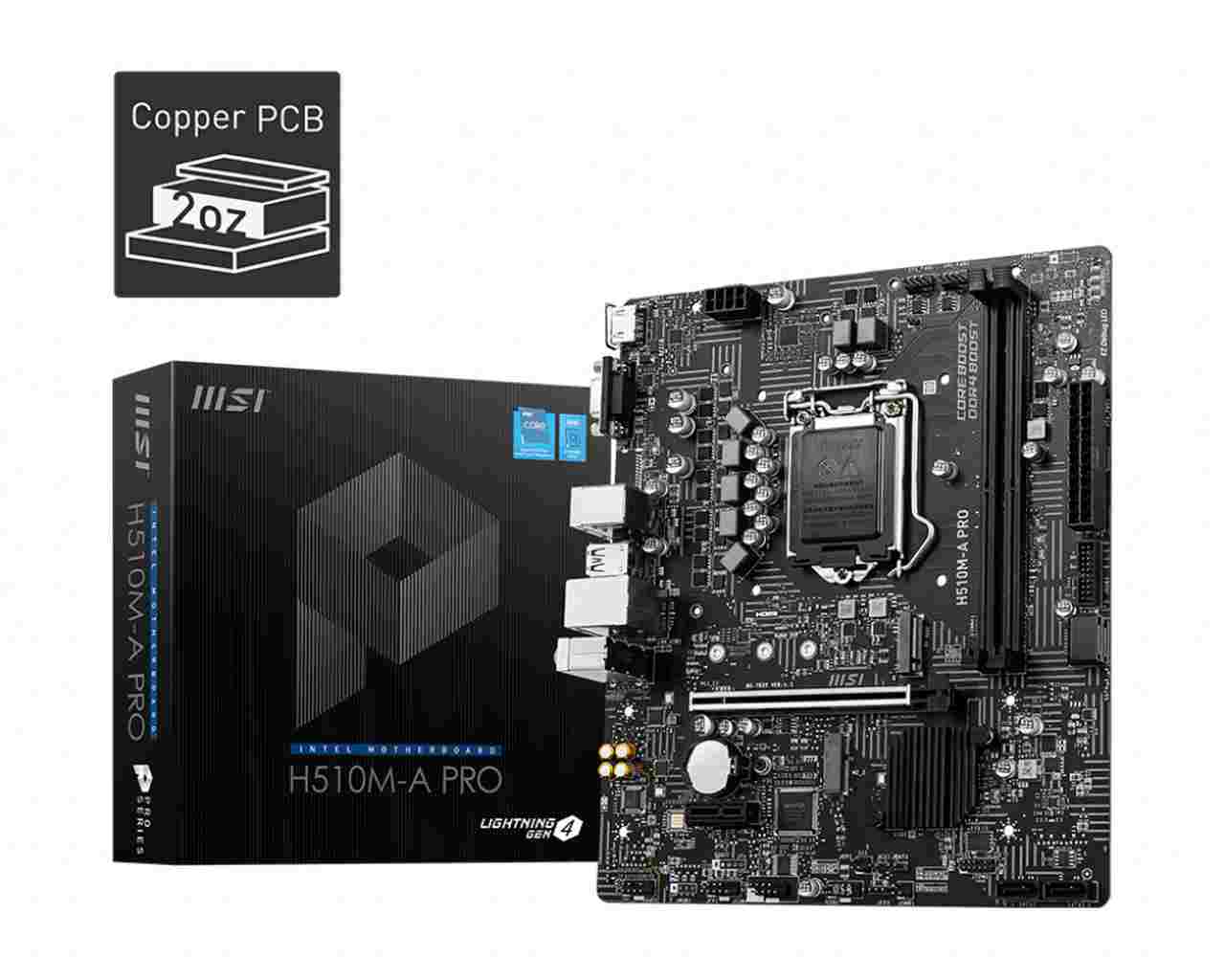 Business Elegance: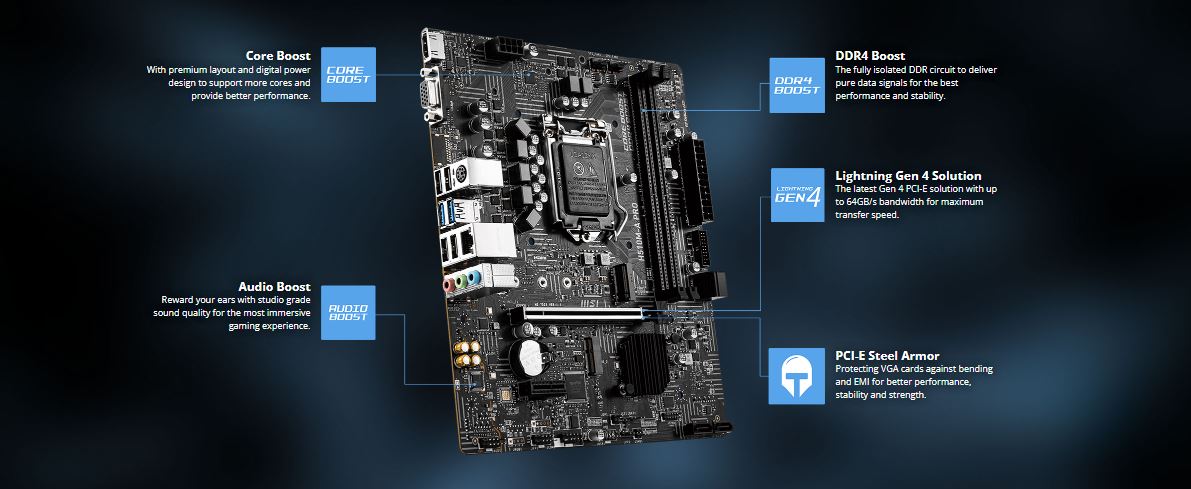 User Friendly Design:
MSI Motherboards provide users with a variety of ergonomic and intelligent designs, and countless system adjustments and troubleshooting tools to take your system to new heights and satisfy even the most demanding configuration tools. This makes it very easy to install the motherboard without any problems.
FROZR AI Cooling:
Determines CPU and GPU temperatures and adjusts system value using MSI AI Engine.
Fully controllable In BIOS And Software:
MSI Motherboards allow you to control the speed and temperature of all system and CPU fans. Total Fan Control allows you to check the main features of the system in a simple graphical interface. You can also set up to 4 temperature targets for the CPU and motherboard, which automatically adjusts fan speed.

EZ Debug LED:
Am I in trouble? Built-in LED indicators for major components indicate where the problem came from, so you know exactly where you want it to work again.

Compatibility:
11th GEN Core Processors Support Extreme Stability & Compatibility Testing For Memory WINDOWS 10 Certified

Fortify Your System With PCI-E Steel Armor:
MSI PCI Express Steel Armored Slots have additional sales points to support the weight of heavy graphics cards on the motherboard. When each game feature is needed, Steel Armor protects the access point from electromagnetic interference.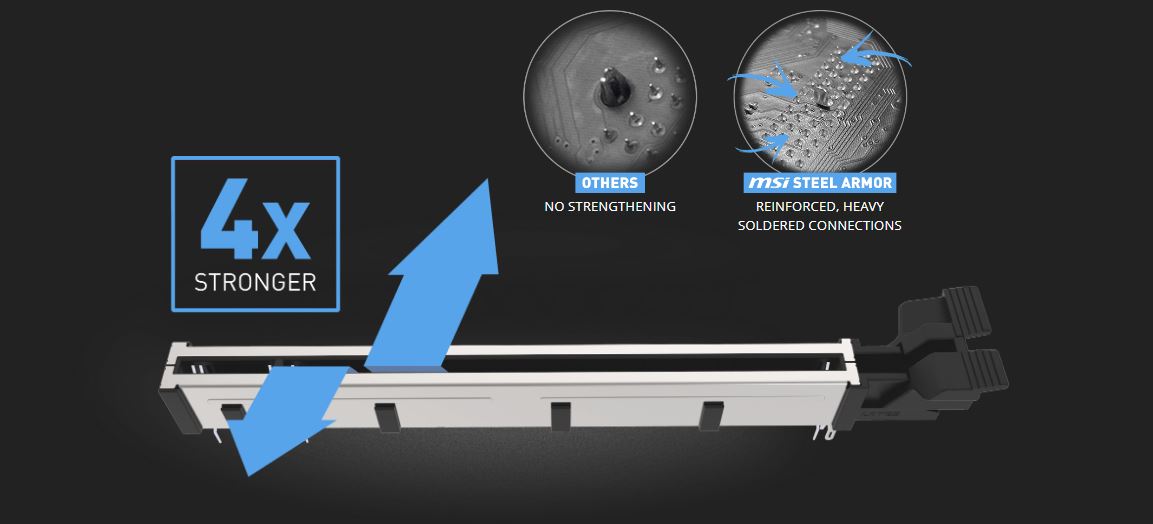 Ultimate Motherboard Protection:
Double ESD protection doubles the ground cover around the mounting holes, preventing damage to the motherboard from static electricity.

Connectivity:
The most important thing about DIY is measurement. MSI PRO series motherboards have great potential to meet the needs of consumers. Stable LAN, fast storage, USB data transfer speed and other expandable links are ready to expand your flexibility.

Low Latency Gaming LAN Powered By Intel:
Stay connected to Intel LAN, optimized for stable Internet bandwidth and competitive games online.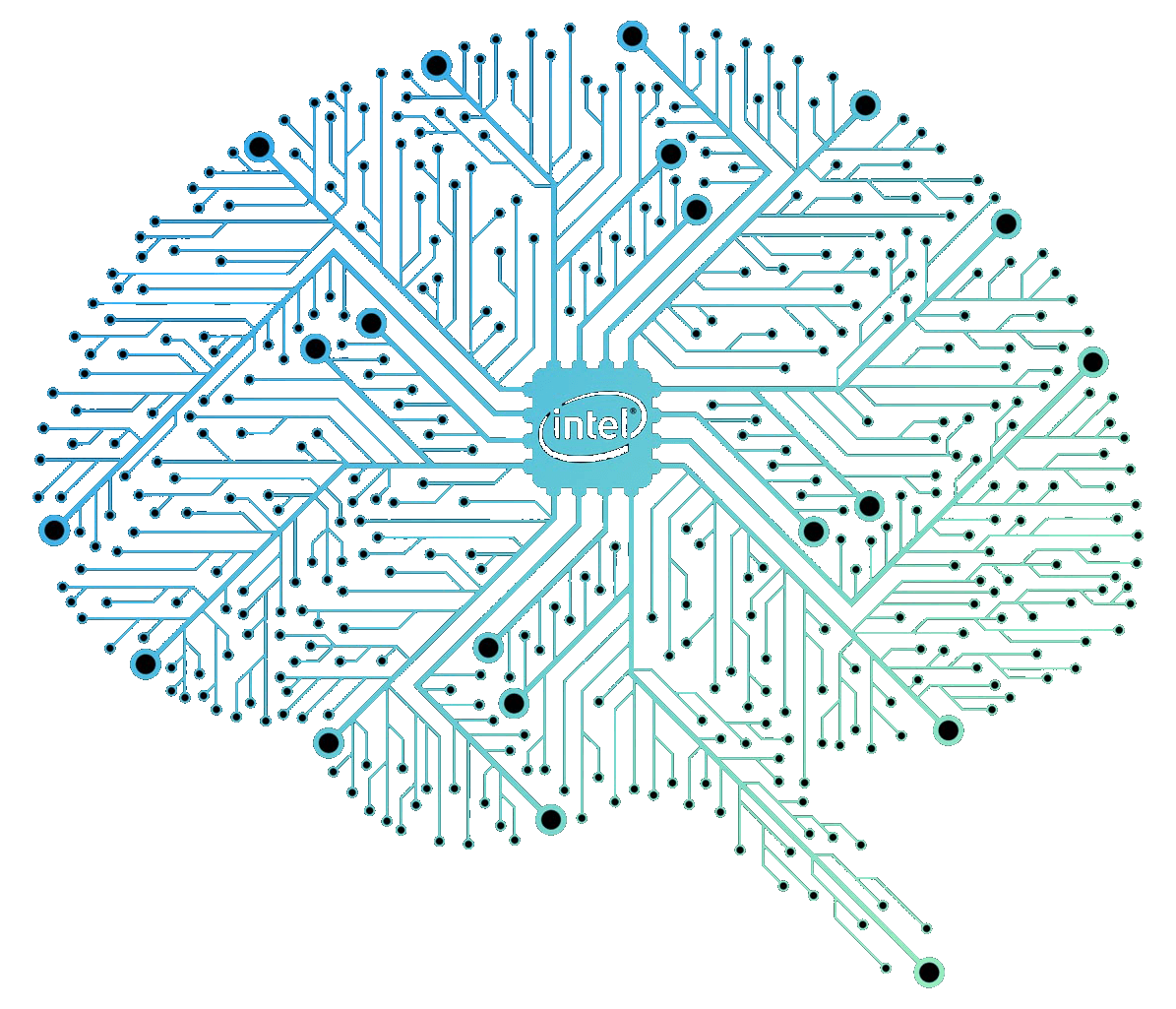 Optimize Network For Lower Latency:
The MSI LAN Manager automatically classifies slow-paced applications and prioritizes delivering the best Internet experience with minimal delay.
Fast And Future-Ready Storage:
MSI PRO series motherboards support the latest storage standards, allowing users to connect to any super-fast storage device. High efficiency makes your job easier.

USB 3.2 GEN 1:
Transfer large amounts of data, music, and movies via USB. USB 3.2 Gen 1 ports are located on the front and back panels and offer a variety of options for connecting USB 3.2 Gen 1 devices.

Experience More:
MSI PRO series motherboards are designed for any professional workflow. Increase the enjoyment of listening and enjoy superior sound quality. In addition, if you have years of experience in building easy-to-use performance enhancement tools, you will only get high quality apps at your fingertips. General features allow you to customize your system for maximum reliability.

Lightning GEN 4 PCI-E:
MSI Lightning Gen 4 PCI-E is the latest and fastest PCI-E data transfer solution with 64 Gb / s bandwidth, which is more than double the previous generation. PCIe 4.0 supports back and forth compatibility with old and new specifications. With metal armor construction, your motherboard can support the weight of heavy graphics cards.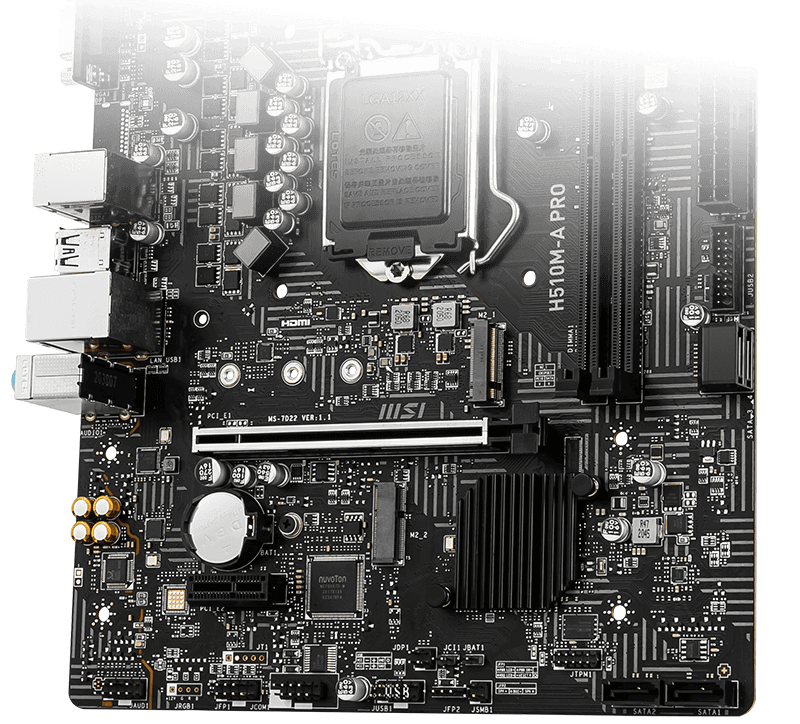 Extreme Stability & Compatibility Testing:
MSI scans the most popular brands' memory to make sure your system is stable no matter what. Memory module Our partners include brands such as Corsair, Crucial, Kingston, G.Skill and others to improve memory modules and configurations.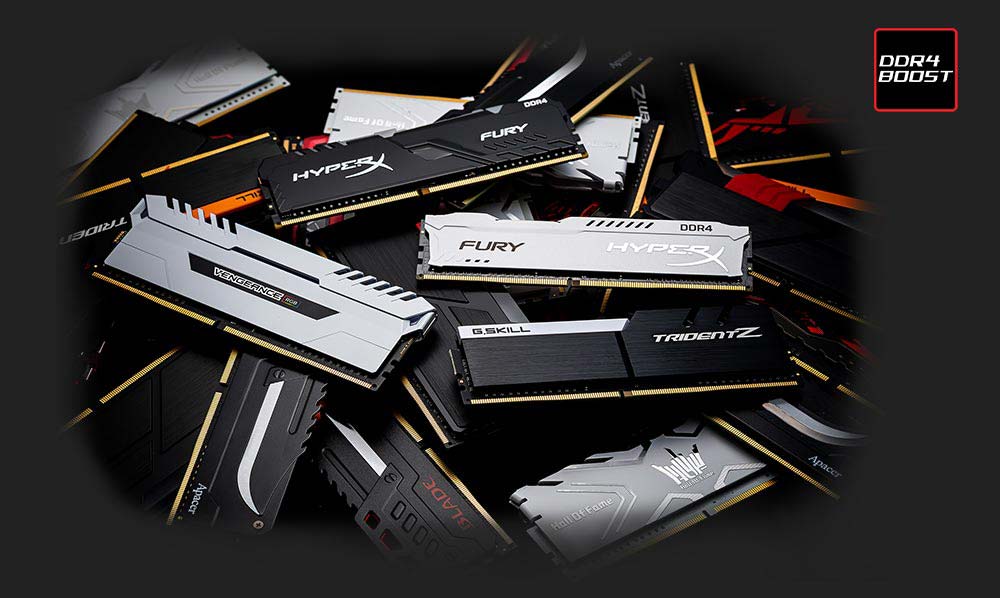 Core Boost:
Core enhancement technology combines MSI premium design with optimized power consumption for faster and more seamless streaming to the CPU. It creates not only a multi-core processor but also a convenient way to shut down your processor.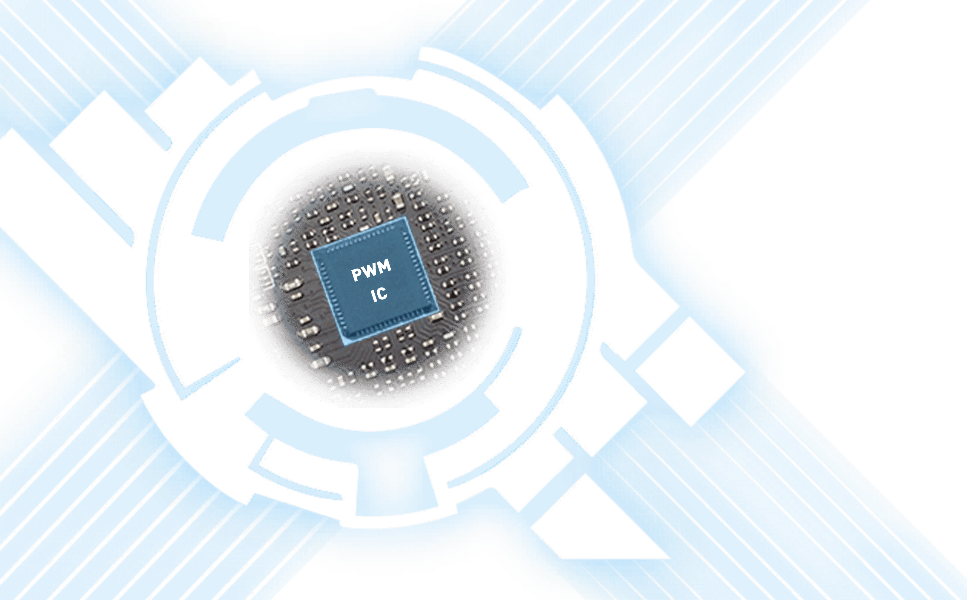 Audio:
DEDICATED HIGH DEFINITION AUDIO PROCESSOR: Make sure you enjoy the purest sound quality in both stereo and surround sound. HIGH QUALITY AUDIO CAPACITORS: Studio-level headphones provide exceptional acoustics and authenticity for high quality audio. HD AUDIO CONNECTORS: Increase your volume by delivering a clear digital signal.

Isolated Audio Signal:
ISOLATED AUDIO DESIGN: Like a special sound card, sound units and circuits are housed in a motherboard enclosure and are electrically insulated. SEPARATED AUDIO LAYERS FOR CLEAN LEFT & RIGHT CHANNELS: Using different layers in the PCB ensures the same clear sound quality for left and right audio channels.

DE-POP Protection:
It protects your ears by eliminating annoying noises when you plug in your amplifier or turn on your computer.

BIOS And Software:
MSI CENTER: The new MSI Center integrates MSI software tools from MSI into a single application. Manage advanced motherboard features and get endless opportunities.
Click BIOS 5:
CREATOR GENIE: Find out more about the easy-to-use BIOS. Customize your motherboard for game performance, efficiency, or world-class finish! XMP: Increase your processor quickly by pushing a button to increase performance. M-FLASH: Select from the predefined XMP profiles and automatically erase the corresponding DDR memory. HARDWARE MONITOR: Simply turn on or update your BIOS in minutes with CMOS Setup Utility. Quickly access critical hardware information in real time, including temperature, memory size, clock speed and voltage. MEMORY TRY IT: Get the best speed from your system memory and get more performance. SEARCH & FAVORITES: The Always and Favorite Search option at the top right will quickly guide you through the BIOS menu.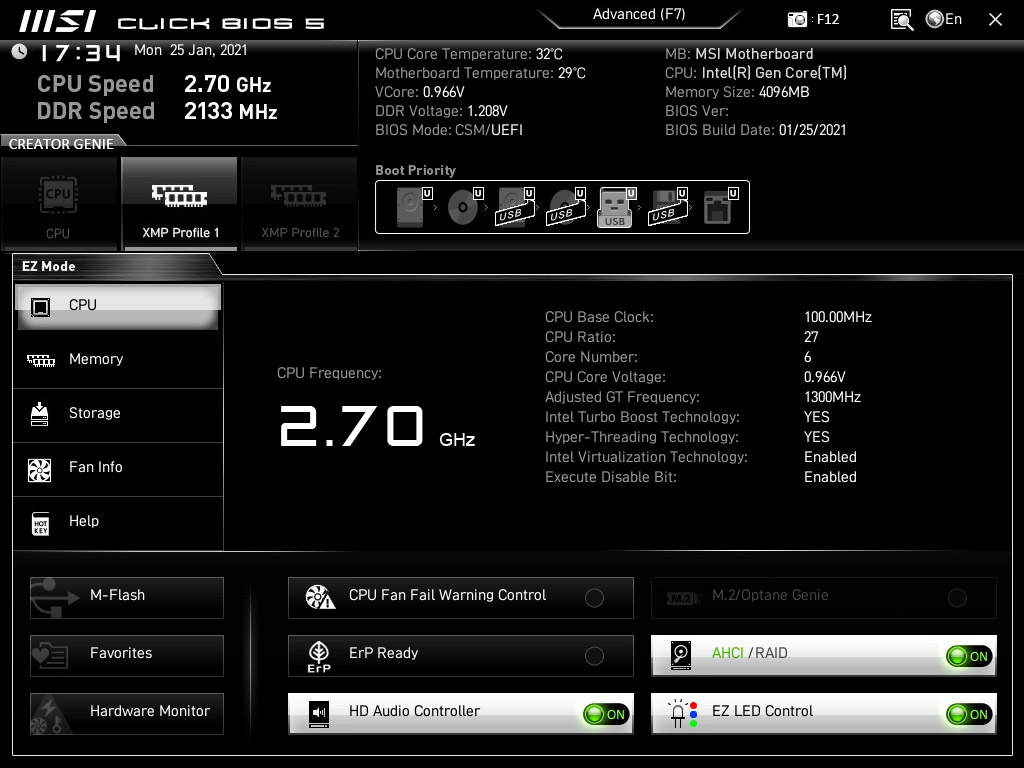 RESIZABLE BAR (RE-SIZE BAR):
is an advanced PCI Express feature that allows the CPU to access the entire GPU framework at once and improve performance.

System Safety:
All MSI PRO series motherboards have a BIOS security feature that protects all your personal files in the workplace and in everyday life. Secure Boot: Secure Boot is a security measure that only allows a device to be installed with trusted software. When the computer starts, it verifies the signature of all part of the boot program, including UEFI firmware drivers, EFI applications and the operating system. As long as the signatures are correct, the computer will boot.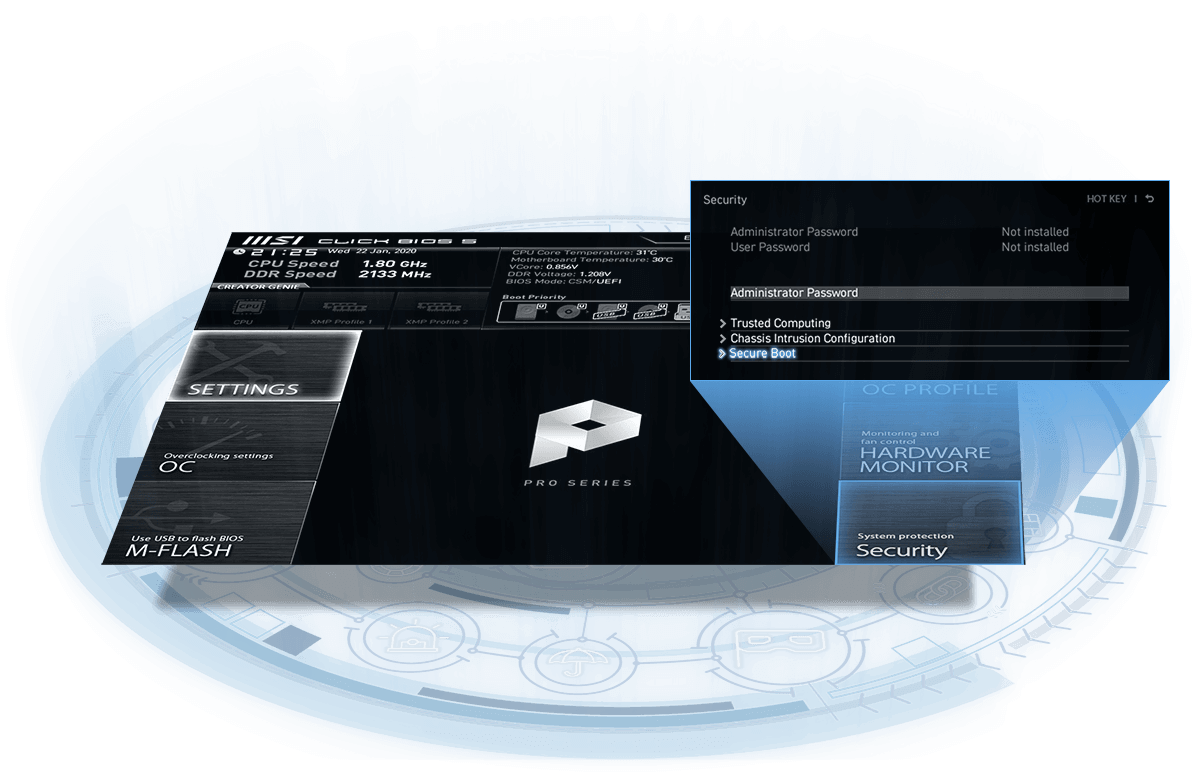 Kingston Hyper X Fury 8 GB DDR4 P3200Mhz Ram:
HyperX® FURY DDR4 provides a powerful performance boost for gaming, video editing, and rendering with speeds up to 3733MHz. This cost-effective upgrade is available in 2400MHz–3733MHz speeds, CL15–19 latencies, single module capacities of 4GB–32GB, and kit capacities of 16GB–128GB. It features Plug N Play1 automatic overclocking at 2400MHz and 2666MHz speeds and is both Intel XMP-ready and Ready for AMD Ryzen. HyperX FURY DDR4 stays cool with its stylish, low-profile heat spreader. 100% tested at speed and backed by a lifetime warranty, it's an easy, worry-free upgrade for your Intel or AMD-based system.
Updated low-profile heat spreader design
Cost-efficient, high-performance DDR4 upgrade
Intel XMP-ready
Ready for AMD Ryzen
Speeds up to 3733MHz and kit capacity up to 128GB
Plug N Play functionality at 2400MHz and 2666MHz
Updated low-profile heat spreader:
The sleek-looking new heat spreader is a great upgrade for your battle station's style.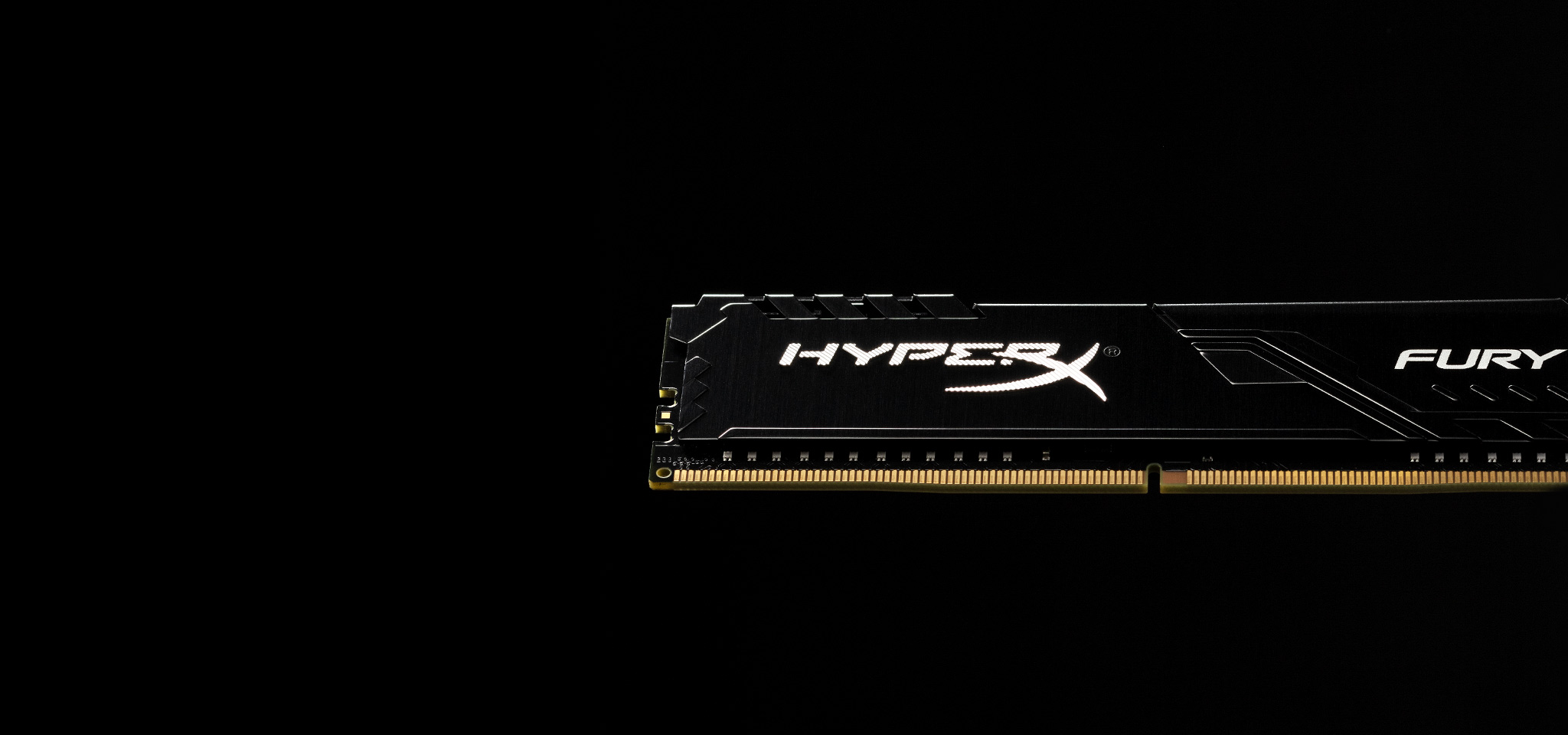 High-performance, cost-effective upgrade:
HyperX FURY DDR4 is the perfect choice for a system builder, or someone looking for an upgrade to jumpstart their sluggish system.

Intel XMP-Ready:
Our engineers have predefined Intel Extreme Memory Profiles designed to maximize the performance of our memory modules, reaching speeds up to 3733MHz.

Ready for AMD Ryzen:
Get memory that will seamlessly integrate with your AMD-based system. A reliable, compatible performance boost for your build.

Plug N Play – Automatic overclocking up to 2666MHz:
A simple and easy Plug N Play upgrade, HyperX FURY DDR4 will auto-overclock itself to the highest listed speed allowed by the system BIOS.

Patriot P300 256GB SSD Nvme Hard Disk:
The P300 is Patriot's mid-range NVMe PCIe gen 3x4 SSD, offering transfer speeds and IOPS up to 25% faster than standard PCIe 3x2 solutions on the market. The compact m.2 form factor is designed for easy installation and is suitable for PCs and laptops. It also consumes less power, which can extend the battery life of your laptop. The P300 improves boot, boot, and data transfer times compared to traditional hard drives.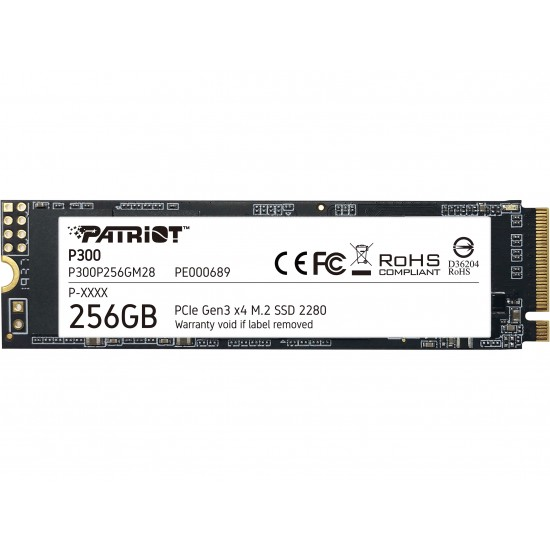 P300's advanced firmware:
The P300's advanced firmware provides end-to-end ECC technology and data path protection to ensure data integrity throughout the life of the drive. Extend and maximize drive life with advanced wear leveling and thermal management capabilities.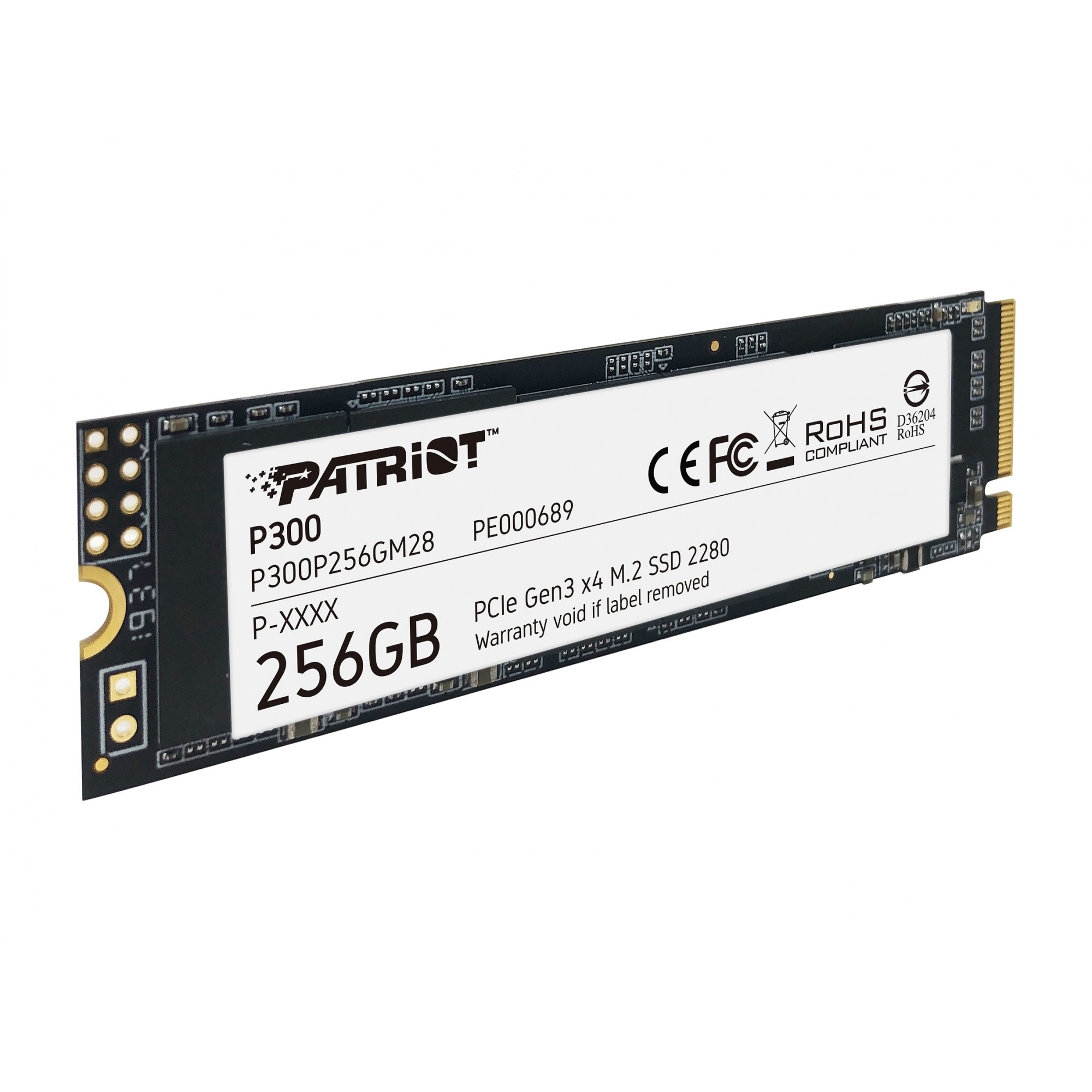 Patriot's P300 delivers:
Improve your PC's performance with faster app load times, improving the overall experience and performance while moving heavy workloads without lag. The Patriot P300 comes with a 3-year warranty and offers one of the most reliable SSDs on the market in terms of price / performance.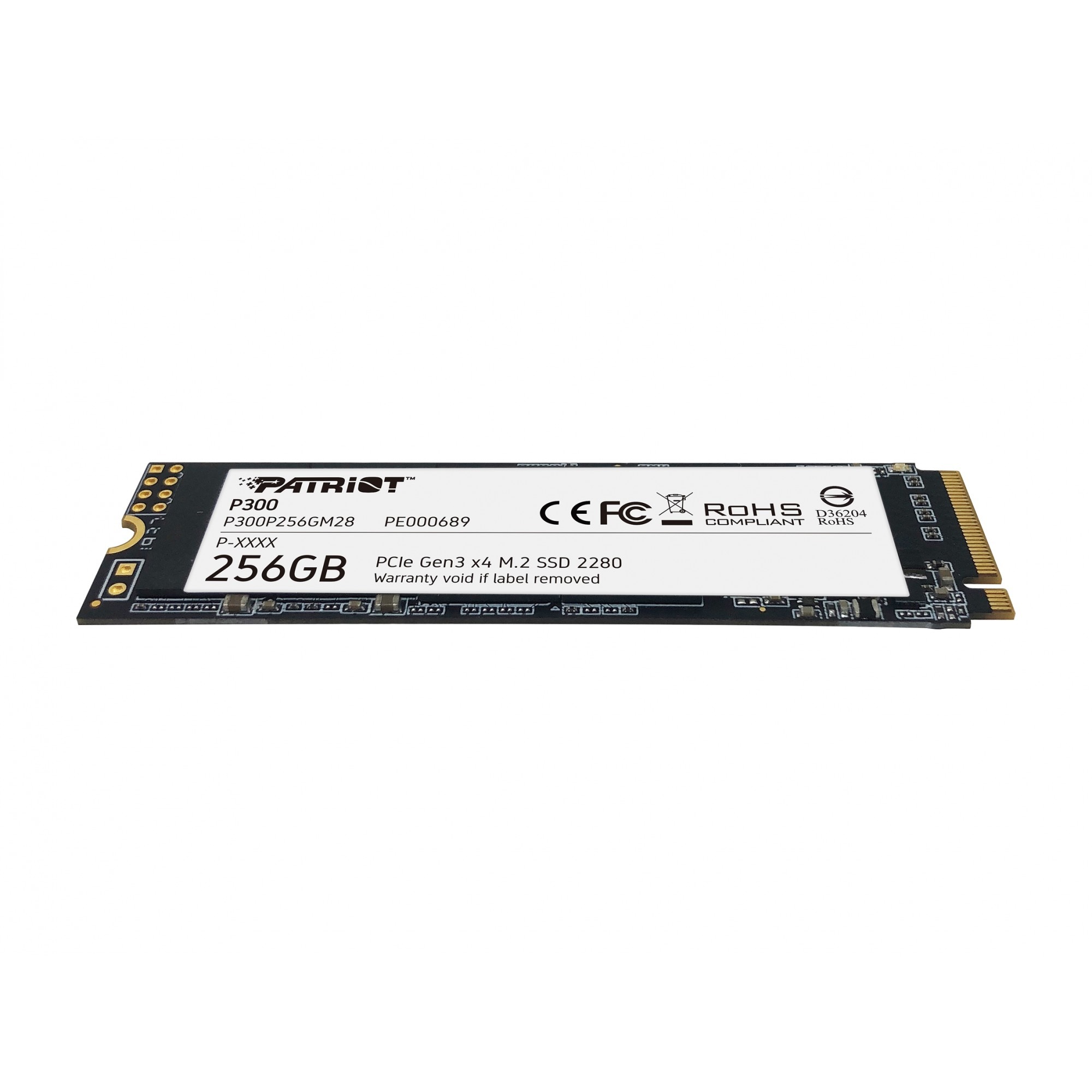 Asus GeForce GTX 1660Ti EVO OC Edition 6GB GDDR6 Graphic Card:
The GeForce GTX 1660Ti is built with the breakthrough graphics performance of the award-winning NVIDIA Turing™ architecture.
Broadcast your gameplay with the GTX 1660 Ti's dedicated hardware encoder that is optimized for Open Broadcaster Software (OBS).
GeForce Experience lets you capture and share videos, screenshots, and livestreams with friends, keep GeForce drivers up to date, and easily optimize your in-game settings.
OC edition: Boost clock: 1845 MHz (OC mode)/ 1815 MHz (Gaming mode)
Space-grade lubricant brings the durability of dual ball bearings to quieter sleeve bearing designs.
Direct CU II copper heat pipes make direct contact with the die for better cooling.
Auto-Extreme Technology uses automation to enhance reliability.
144-hour validation program puts cards through a series of stringent tests to ensure compatibility with the latest games.
TUF compatibility testing runs cards through a suite of tests to ensure TUF Gaming motherboards, chassis, and other TUF Gaming alliance components work together flawlessly.
GPU Tweak II provides intuitive performance tweaking and thermal controls.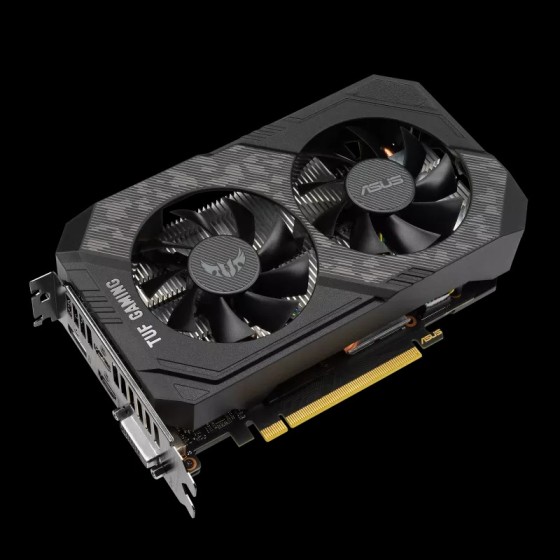 Built TUF:
The TUF Gaming GeForce GTX 1660 SUPER stacks an arsenal of weapons that bring reliable 3D horsepower to the TUF Gaming ecosystem. Each card is built using Auto-Extreme manufacturing, protected by a rigid backplate that prevents PCB flex, and features fans with space-grade lubricant that are sealed to IP5X standards. And it's all backed by a rigorous battery of validation tests to ensure compatibility with the latest TUF components. If you're looking for the tank of graphics cards, lock and load your rig with the TUF.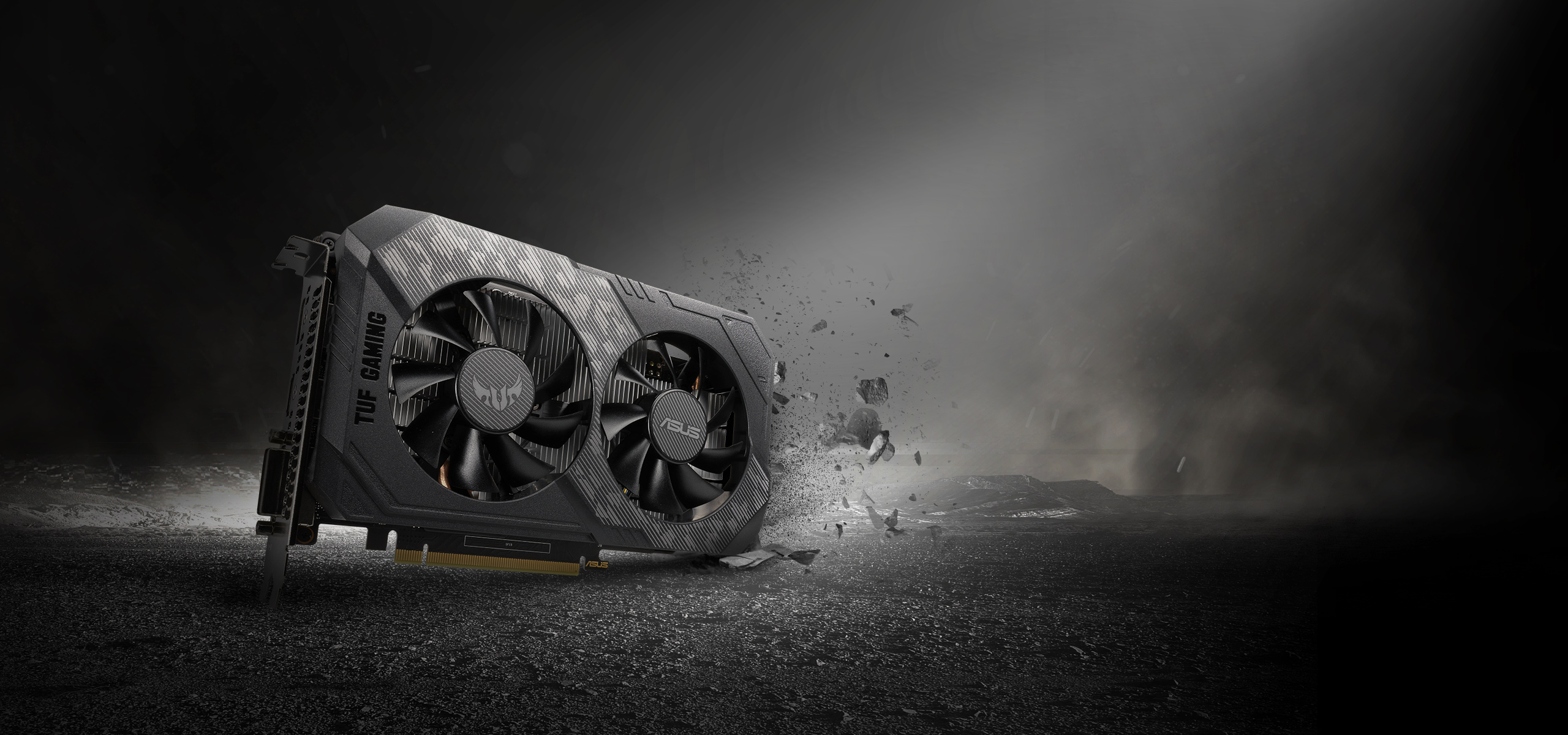 IP5X Dust Resistance:
Keep it clean: Dust is enemy number one for fans. It's easy to clean the blades, but taking the fan apart to remove dust that has made its way inside is not a simple task. IP5X certification keeps nasty particulates out of the housing, so you'll never need that deep clean.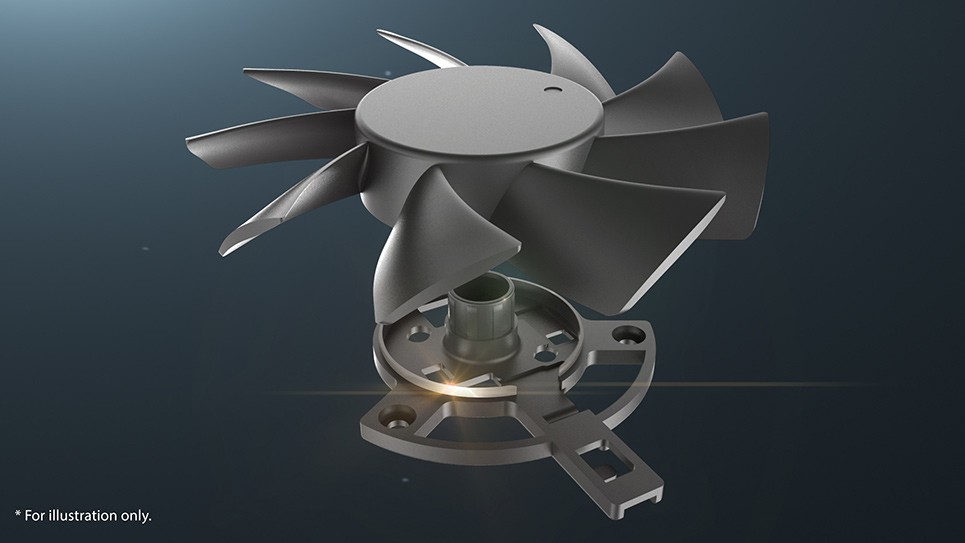 Auto−Extreme Technology:
Precision automated manufacturing: Auto-Extreme Technology is an automated manufacturing process that sets new standards in the industry by allowing all soldering to be completed in a single pass. This reduces thermal strain on components and avoids the use of harsh cleaning chemicals, resulting in less environmental impact, lower manufacturing power consumption, and a more reliable product overall.

GPU Tweak II:
Monitor, tweak, and tune: The ASUS GPU Tweak II utility takes graphics card tuning to the next level. It allows you to tweak critical parameters including GPU core clocks, memory frequency, and voltage settings, with the option to monitor everything in real-time through a customizable on-screen display. Advanced fan control is also included along with many more features to help you get the most out of your graphics card.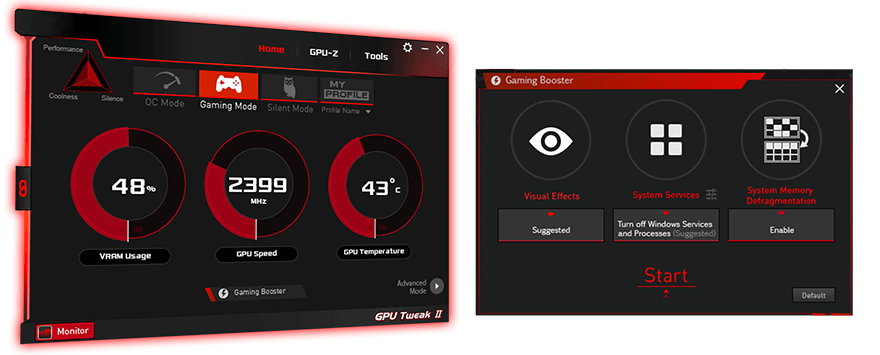 144−Hour Validation Program:
Extensive may be an understatement: Each card must meet rigorous performance and reliability standards before it ships. Performance and stress tests are run with the latest chart-topping titles like Fortnite, League of Legends, Over watch, and Player Unknown's Battlegrounds. We also carry out reliability trials that include a 144-hour stability test and a series of 3DMark benchmarking runs to ensure the card performs well when pushed to the limits.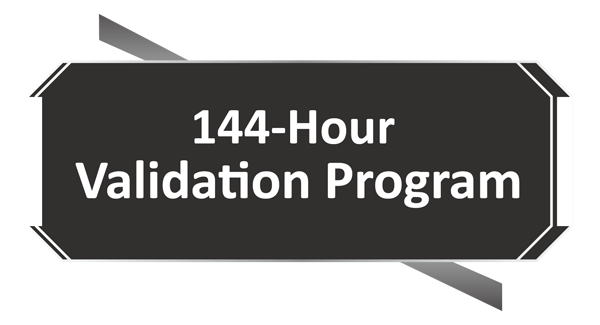 Deepcool GAMMAXX 200T CPU Cooler:

The next-gen GAMMAXX 200T has preserved the essential features and great heat dissipation performance of the GAMMAXX 200: Core Touch Technology (CTT) directly transfers heat from the CPU to the heatsink. GAMMAXX 200T has upped its ante with a massive heatsink and an enlarged 12cm PWM fan, providing a more powerful airflow and enhanced cooling performance.
AMD AM4 Ready. (NOTE: Refer to FM2+/FM2/FM1/AM3+/AM3/AM2+/AM2 for the manuals)
Equipped with multiple clips to support Intel LGA1156/1155/1151/1150/775 and AMD AM4/FM2/FM1/AM3+/AM3/AM2+/AM2/K8.
2 sintered metal powder heatpipes directly contacting the CPU surface for removing heat and eliminating chances of overheating.
Ф120 x 25 mm PWM-capable fan offers perfectly balances powerful airflow and reduced noise.
Can be easily installed without moving the motherboard.
Excellent cooling performance up to 100W.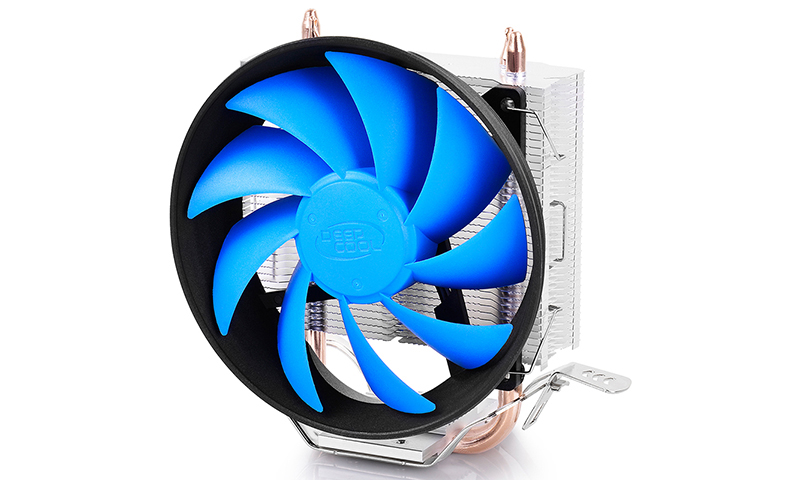 CASE COOLER MASTER-CMP 500 1RWRF60:
MODEL NUMBER
CMP-500-1NWRT60-AU
AVAILABLE COLOR(S) Black
MATERIALS Steel, Plastic
DIMENSIONS (L X W X H) 426 x 508 x 215mm
SIDE WINDOW Yes
MOTHERBOARD SUPPORT ATX, Micro ATX, Mini ITX
EXPANSION SLOTS 75.25" DRIVE BAYS 1 (Tool-free)
3.5" DRIVE BAYS 2 (Tool-free) + 1 (ODD Cage)
2.5" DRIVE BAYS 2 (HDD Tray) + 2 (ODD Cage)
I/O PANEL 1x USB 3.0, 1x USB 2.0, Audio In & Out (supports HD audio)
PRE-INSTALLED FANS - REAR 1x 120mm
FAN SUPPORT - FRONT 2x 140mm, 2x 120mm
FAN SUPPORT - TOP 2x 120mm
FAN SUPPORT - REAR 1x 120mm
RADIATOR SUPPORT - FRONT 120mm, 140mm, 240mm
RADIATOR SUPPORT - TOP 120mm, 240mm
RADIATOR SUPPORT - REAR 120mm
CLEARANCE - CPU COOLER 172mm
CLEARANCE - PSU 180mm/7.1"
CLEARANCE - GFX 426mm
CABLE ROUTING - BEHIND MOTHERBOARD TRAY 24-31mm / 0.94"-1.22"
DUST FILTERS Front, Bottom
POWER SUPPLY SUPPORT New TM 600
EAN CODE 4719512066430
UPC CODE 884102038952
SERIES CMP Series
SIZE Mid Tower