Modem Router
Reset / Power / H, support HiLink device one-click pairing, compatible with WPS
Range Extender, Access Point
Ethernet LAN (RJ-45) ports * 4, USB port, Memory card slot(s)
802.11a,802.11b,802.11g,Wi-Fi 4 (802.11n),Wi-Fi 5 (802.11ac)
HUAWEI WiFi WS5200 NEW x 1, Power Adapter x 1, Network Cable x 1, Quick Start Guide and Safety Information x 1
Huawei WS5200
Huawei WS5200 Wi-Fi AC1200 Gigabit Wireless Router
Wi-Fi AC1200 Gigabit Wireless Router:
Theoretical maximum speed (400 Mbps at 2.4 GHz + 867 Mbps at 5 GHz). Actual speed may vary depending on usage conditions and equipment.
Huawei Laboratory Test Data. Accurate information may vary depending on usage conditions and tools.
The HUAWEI AI Life app is supported by Android, but iOS devices require the HUAWEI Smart Home app. The actual features of this app may vary depending on subsequent updates.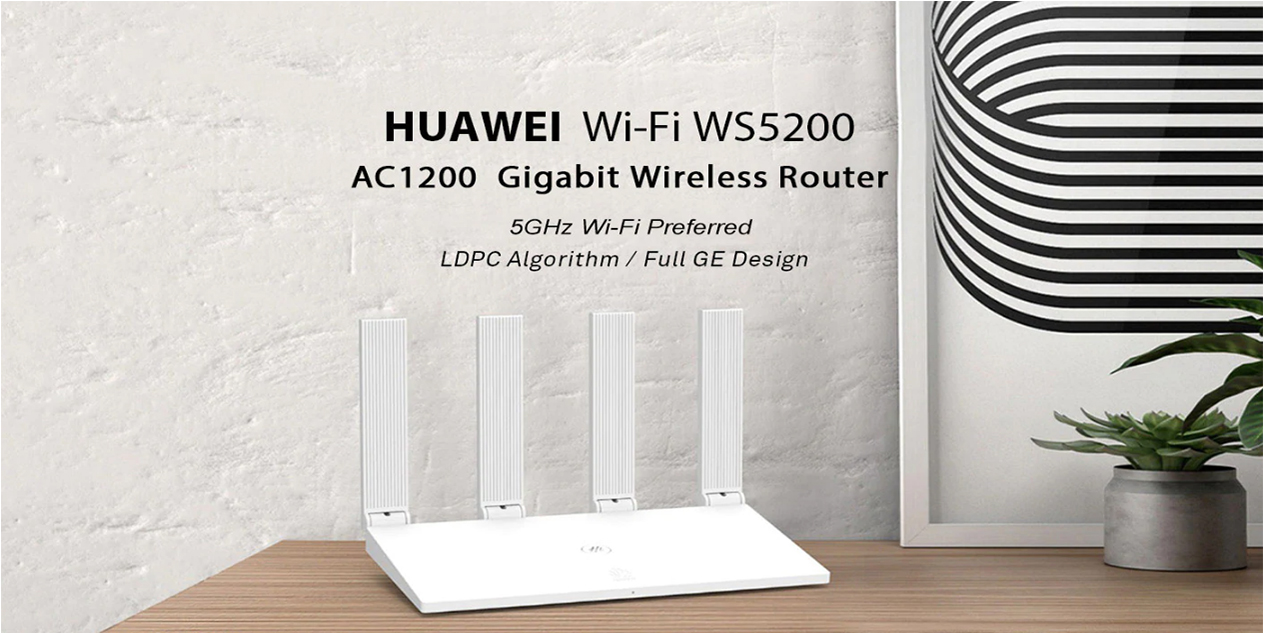 Faster 5 GHz Wi-Fi Preferred:
The HUAWEI WiFi WS5200 collects both 2.4GHz and 5GHz signals at the same time and automatically connects your device to the fastest frequency based on its location.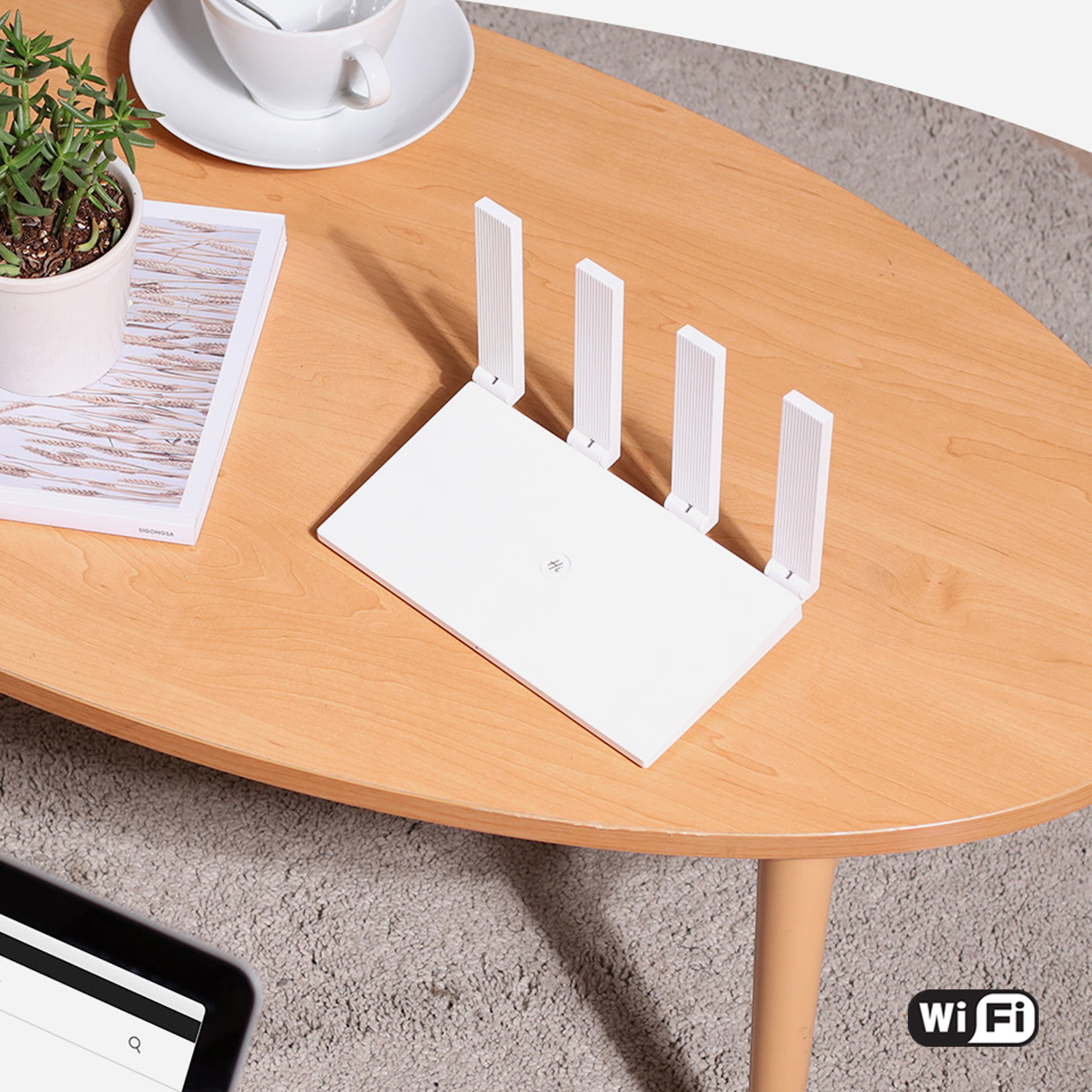 Keep Fast After Through Walls:
After a hard test, there are four reasonably high-performance antennas in Huawei WS5200 that are suitable for minimizing interference. The LDPC weak signal adjustment algorithm is used to maintain speed after passing through the walls.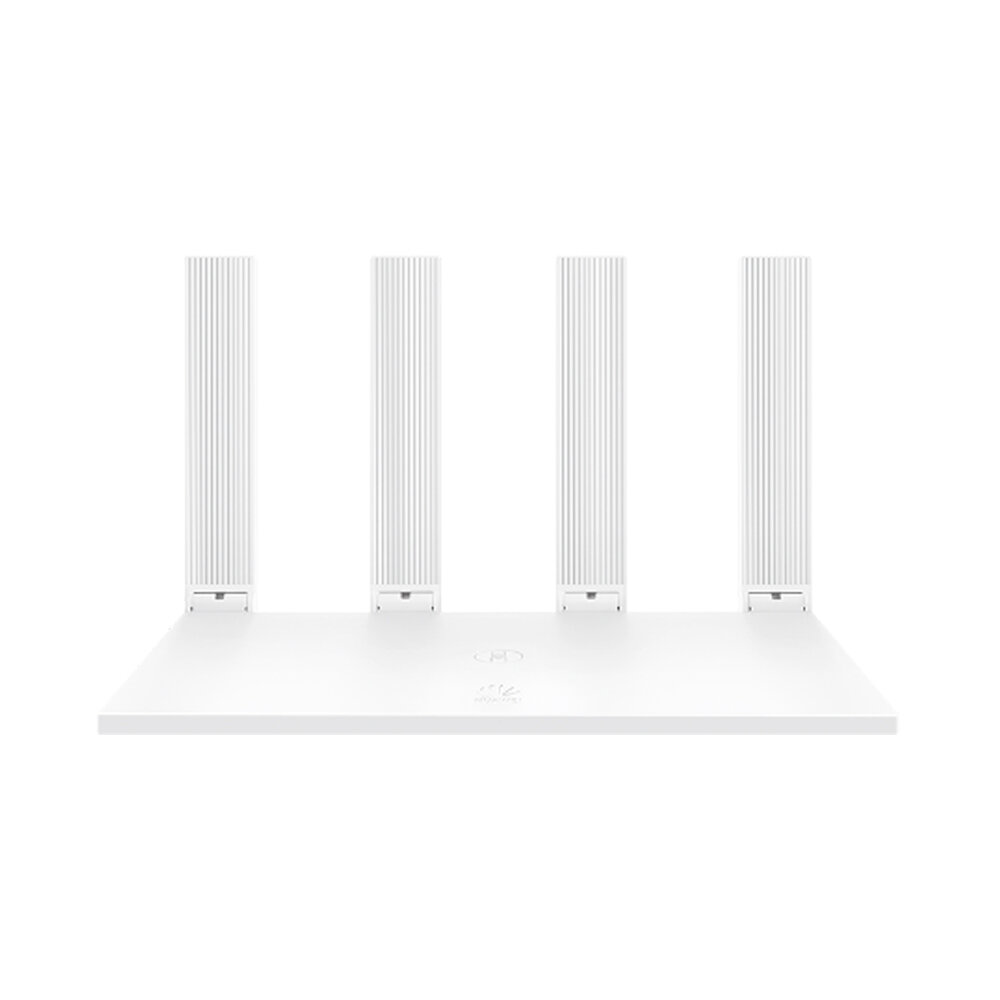 High Speed Even Multi-user Connected:
The wireless connection speed is up to 1167 Mbps (dual band), which provides better Wi-Fi experience.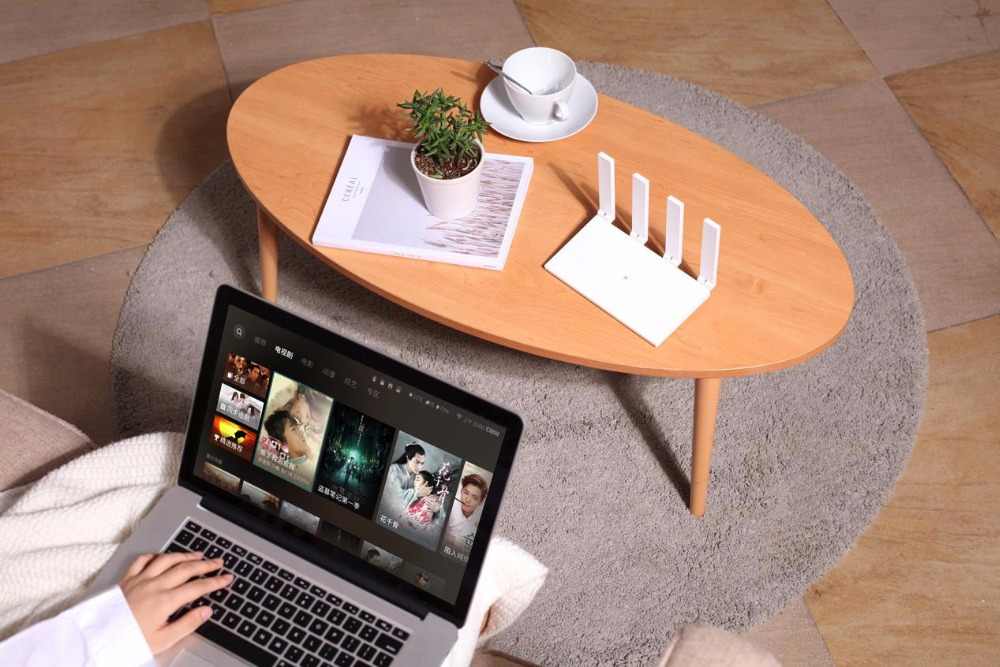 Full GE Ports Meet Higher Broadband Access:
The FE router has gradually ceased to meet the needs of users for high flow. Huawei WiFi WS5200 with GE full port design fully meets the access requirements of 100+ Mbps broadband users.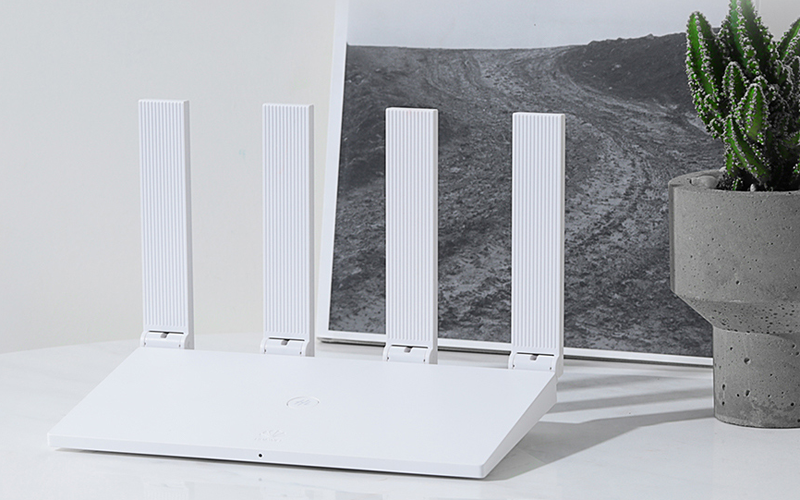 More Stable & Stronger with Dual-core 800 MHz CPU:
Compared to routers with 40nm chipsets, the HUAWEI WiFi WS5200 performs better with 800MHz dual-core processors and is more stable with multi-device access and multi-business processing.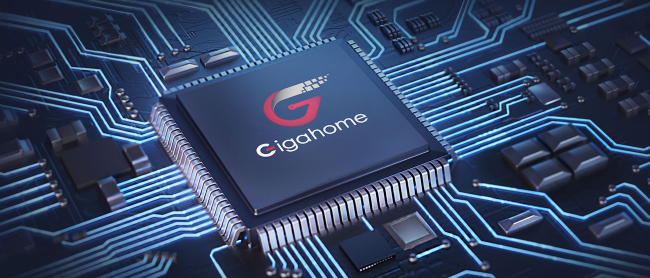 Keep Learning Network, Improve All The Time:
The Huawei WS5200 will continue to learn the Wi-Fi environment and automatically optimize the Wi-Fi channel every day to improve the Wi-Fi quality.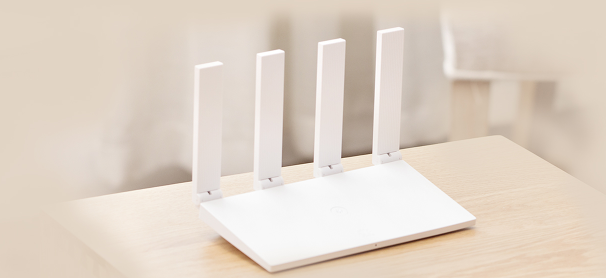 Easier Setup in 3-step with Smart Phone: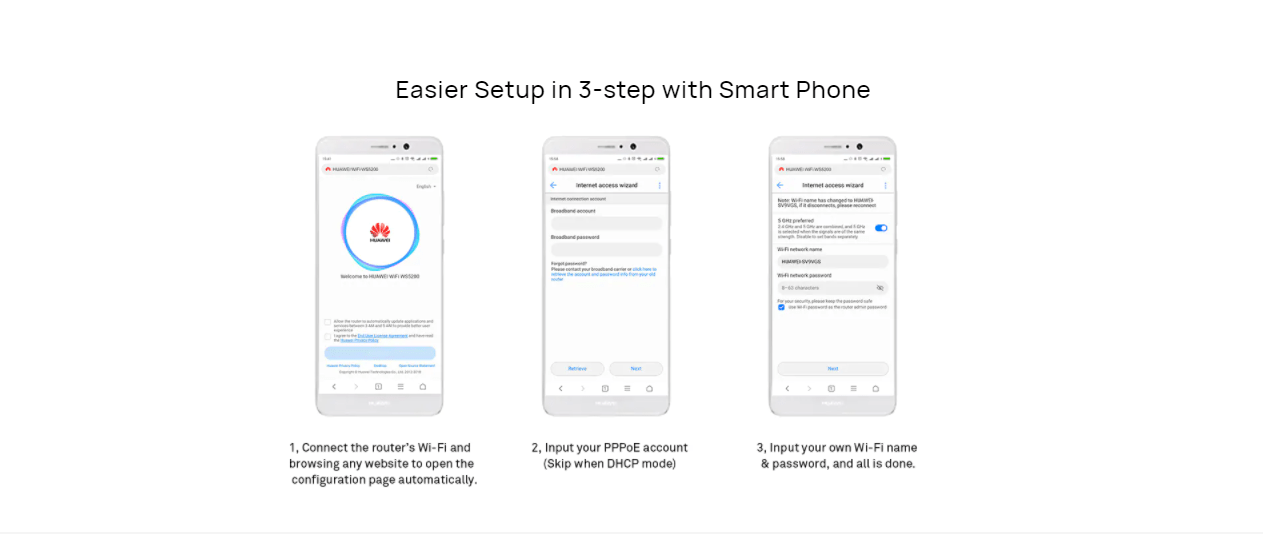 Reinforced Security Protection: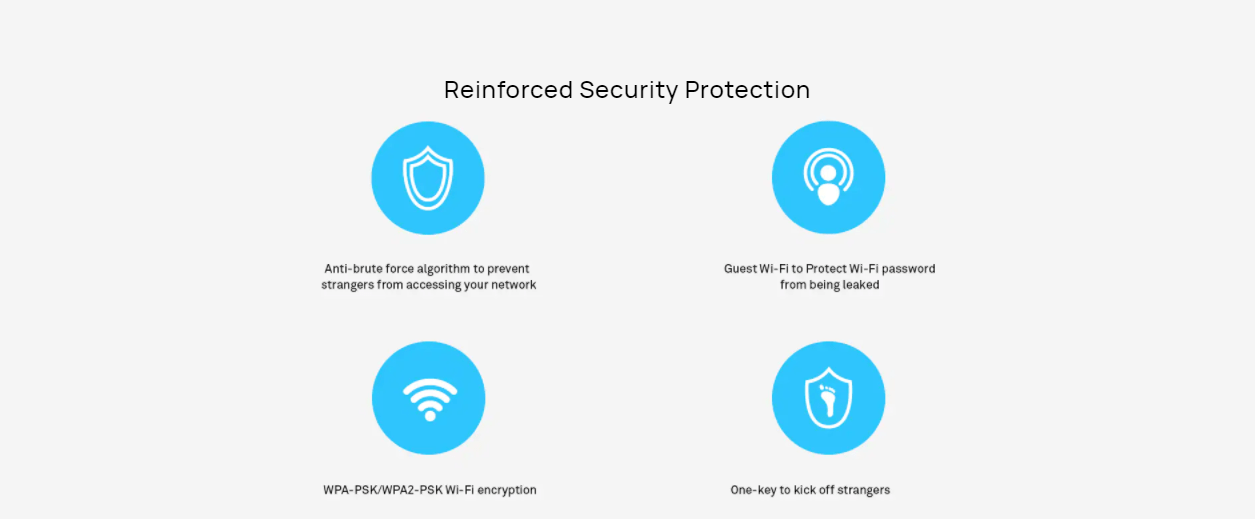 Stricter Testing Procedures, More Stable Network: