up to 4.4 GHz with Intel® Turbo Boost Technology, 12 MB L3 cache, 10 cores, 12 threads
NVIDIA® GeForce® MX570 2GB
8 GB DDR4-3200 MHz RAM (1 x 8 GB)
15.6" diagonal, HD, narrow bezel, anti-glare, 250 nits, 45% NTSC
Spill-resistant, full-size keyboard with numeric keypad
HP Long Life 3-cell, 51 Wh Li-ion
HD 720p with dual-array mic and physical shutter
3 SuperSpeed USB Type-A 5Gbps signaling rate (1 charging, 1 power); 1 SuperSpeed USB Type-C® 10Gbps signaling rate (USB Power Delivery, DisplayPort™ 2.1); 1 headphone/microphone combo; 1 AC power; 1 RJ-45; 1 HDMI 2.1b
HP
ProBook 450 G9
Intel Core I5-1235U 512GB SSD 8GB
Ram Nvidia GeForce MX570 2GB 15.6'' Inch HD
The HP ProBook 450 G9 is a laptop model that belongs to the ProBook series, designed by HP for business and professional use. Here are the specifications you provided:
Processor: The Intel Core i5-1235U is a 10-core, 12-thread processor with a base clock speed and the ability to boost up to 4.4 GHz using Intel's Turbo Boost Technology. This processor should handle most everyday tasks and even some light to moderate multitasking.
Storage: 512GB SSD The laptop comes with a Solid State Drive (SSD) with a storage capacity of 512GB. SSDs are faster and more reliable than traditional hard drives, resulting in quicker boot times and faster data access.
RAM: 8GB The laptop is equipped with 8GB of RAM, which is sufficient for everyday tasks and most business-related applications. However, if you plan on running memory-intensive applications, consider upgrading the RAM.
Graphics: Nvidia GeForce MX570 2GB The HP ProBook 450 G9 is equipped with the Nvidia GeForce MX570 with 2GB of dedicated graphics memory. The MX570 is a mid-range graphics card suitable for light gaming and multimedia tasks but not ideal for demanding gaming or graphics-intensive applications.
Display: 15.6-inch HD The laptop features a 15.6-inch High Definition (HD) display, which typically has a resolution of 1366 x 768 pixels. While HD displays offer decent visuals, some users may prefer higher resolution options like Full HD (1920 x 1080) or higher for sharper image quality.
the HP ProBook 450 G9 with the mentioned specifications should be a capable laptop for general office work, web browsing, multimedia consumption, and light gaming. If you have specific use cases or requirements, it's essential to consider whether these specifications meet your needs adequately.
The HP ProBook 450 G9 is a business laptop that features commercial-grade performance and security features, such as HP Wolf Security for Business, and an Intel® processor. It is designed to provide reliable and secure computing for growing businesses in a compact form factor.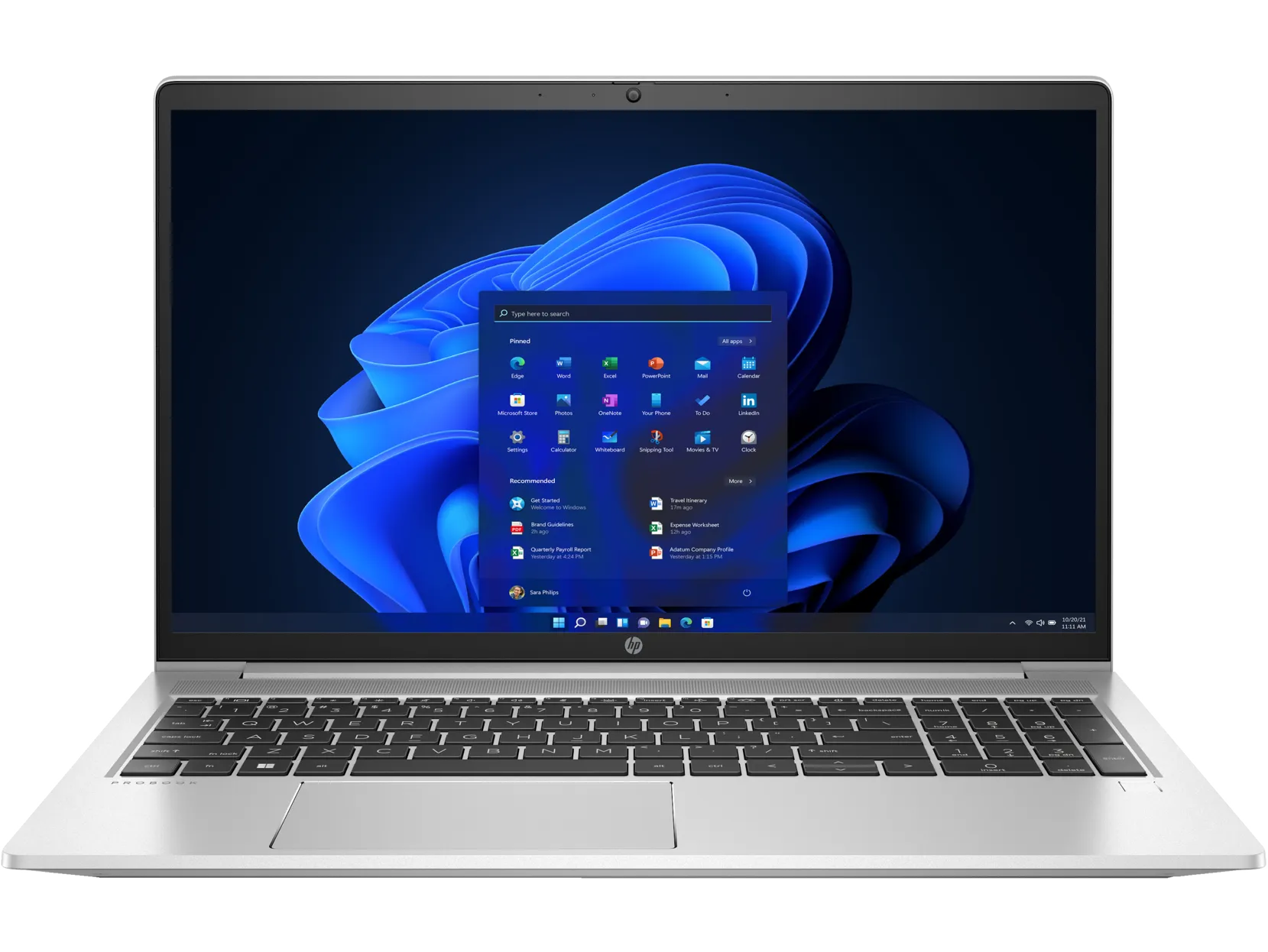 Designed for different work styles:
the HP ProBook 450 G9 has a refined and compact design, making it easy to carry and use on-the-go. It also comes with collaboration tools to enhance team productivity, allowing teams to work together effectively even when they are not in the same location.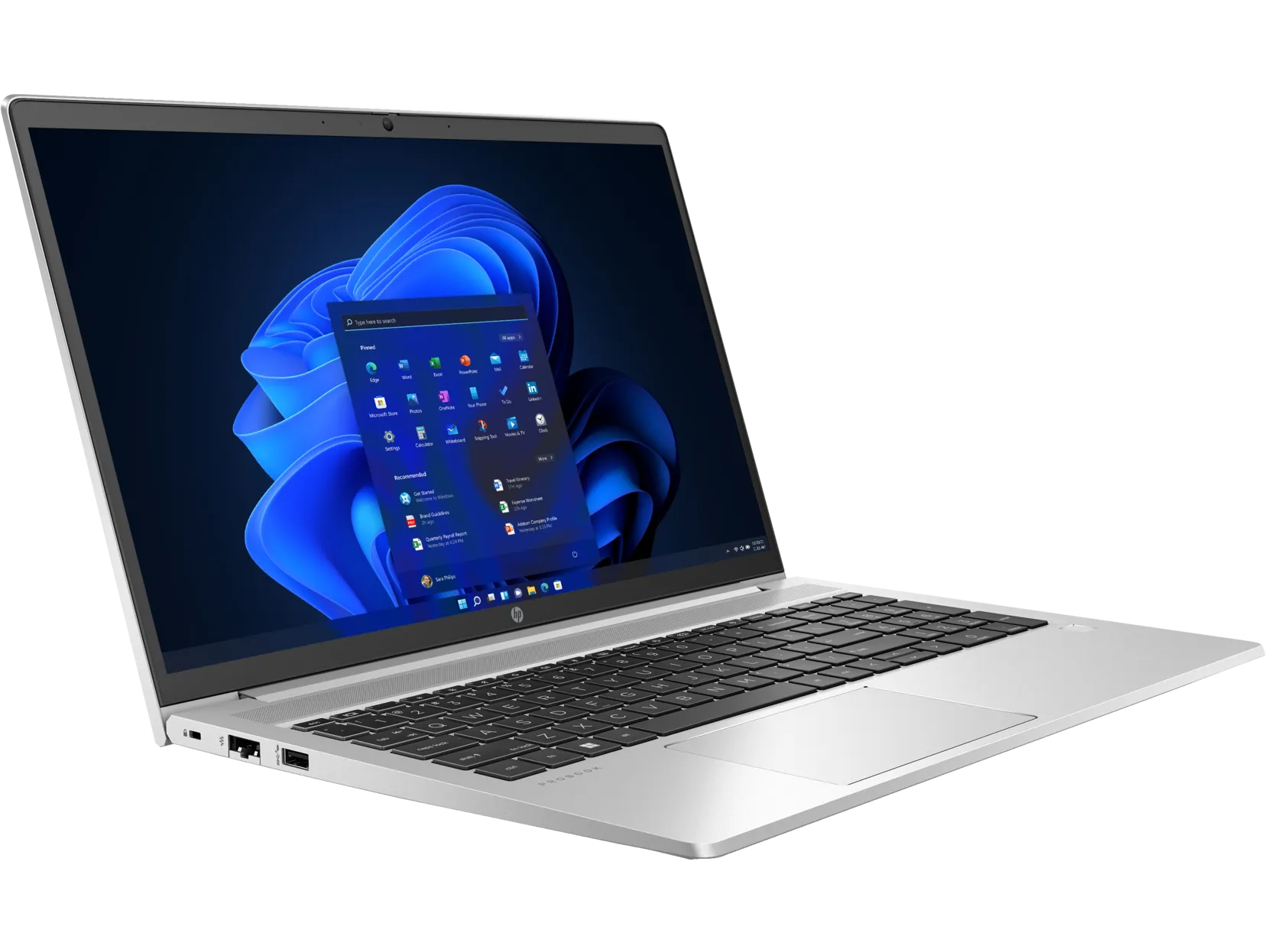 Everyday business performance:
the HP ProBook 450 G9 is equipped with the latest Intel® processor and graphics to deliver powerful performance. It also has a long battery life and solid-state drives, ensuring that you have the necessary resources to get your work done efficiently and effectively.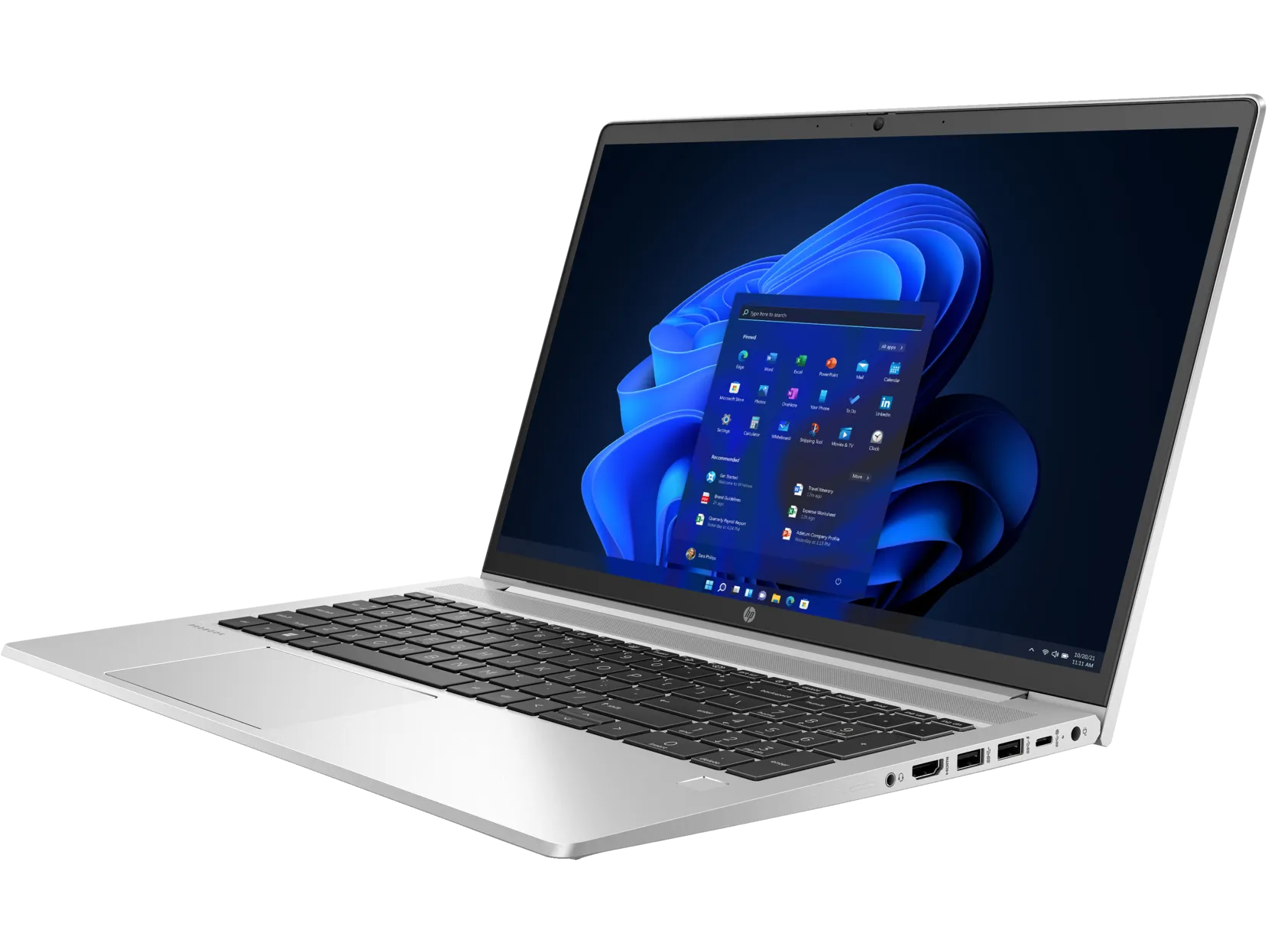 Protected by HP Wolf Security:
the HP ProBook 450 G9 comes with HP Wolf Security for Business, which provides hardware-enforced, always-on security. This security solution creates a resilient defense against potential threats, ensuring that your data and device are protected at all times.