Printer Specification
Print, copy, scan ,
Wi-Fi
1 Hi-Speed USB 2.0; 1 Fast Ethernet 10/100Base-TX; 1 Dual-band (2.4/5.0GHz) Wireless 802.11b/g/n with Bluetooth® Low Energy
HP MFP-M236DW
LaserJet Pro Printer
The HP MFP-M236DW LaserJet Pro Printer is an excellent choice for home use. This black and white laser printer is designed to handle A4-sized documents and offers versatile functionality. With dynamic security features, you can ensure the safety of your printing tasks.
This printer allows you to print, scan, and copy documents, providing convenience and efficiency in one device. The duplex capability enables automatic double-sided printing, saving you time and paper.
With a print speed of up to 30 pages per minute in black, you can quickly complete your printing tasks. The hp printer offers multiple connectivity options, including USB, Ethernet, and wireless, giving you flexibility in how you connect and print.
the HP MFP-M236DW LaserJet Pro Printer is a reliable and feature-rich choice for home use, combining high-quality printing with convenient scanning and copying capabilities.
Work fast. Work smart:
Enhance your productivity with the fastest two-sided printing in its category and enjoy the convenience of dual-band Wi-Fi™ with self-reset functionality, all packed into a compact multifunction printer (MFP).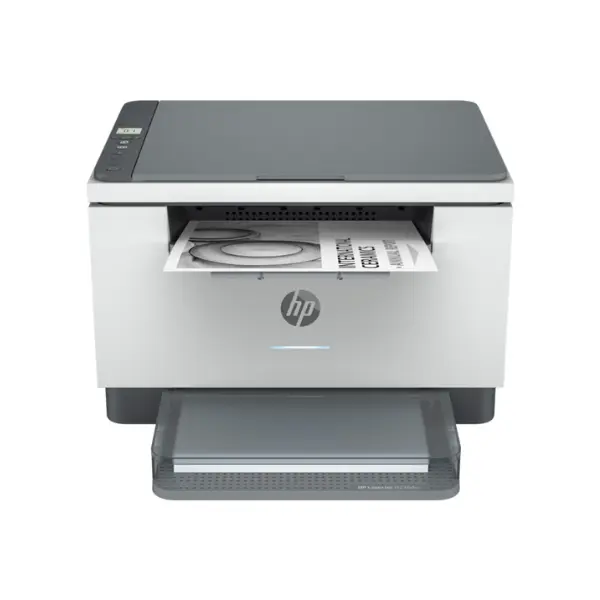 Be productive from anywhere:
Experience top-notch scanning quality directly from your smartphone, while also saving valuable time with the efficient Shortcuts feature, by utilizing HP Smart, the leading print application in its class. With HP Smart, you can conveniently print, scan, and streamline your printing tasks with ease.
Easy to prepare, easy to use:
Effortlessly tackle your projects with a smooth and hassle-free setup process, supported by intelligent guided buttons and lighting that provide an intuitive printing experience. This user-friendly design ensures that you can navigate through printing tasks seamlessly and efficiently.
Discover wireless duplex printing, smart setup and mobility solutions, and MFP performance:Experience lightning-fast two-sided printing speed that outperforms others in its class. Say goodbye to time-consuming printing tasks as you breeze through multipage documents with unmatched efficiency.
Enjoy big performance from a compact LaserJet printer that can easily fit into any space. Despite its small size, it delivers exceptional results, making it a perfect choice for both personal and professional use.
Stay connected with confidence. Benefit from an improved range and faster, more reliable connections with the dual-band Wi-Fi™ featuring self-reset functionality. Say goodbye to connectivity issues and enjoy uninterrupted printing.
Experience a seamless and hassle-free setup process. With the user-friendly HP Smart app, you can effortlessly get started and be guided through each step. Say hello to a smooth setup experience that ensures you can start printing in no time.