Mouse Accessorise
Windows XP/Vista/7/8/10 macOS
HP G200
Wired Gaming Mouse
The G200 mouse is a great tool for gaming and provides excellent precision and maneuverability. By setting the mouse sensitivity to 4000 DPI, you can achieve even greater accuracy. The optical engine used in this Gaming Mouse is designed to offer superior precision and consistent responsiveness, making it an excellent choice for gamers.
The HP G200 Wired Gaming Mouse is a computer accessory designed for gamers. It features an ergonomic design that allows for comfortable use over long periods of time, as well as a high-precision optical sensor that provides accurate tracking for fast-paced games. The mouse also has six programmable buttons that can be customized to suit your needs, and a scroll wheel with adjustable DPI settings. Additionally, the mouse has a braided cable for durability and a non-slip rubber base for stability during intense gaming sessions.

CONTROL YOUR GAME:
With the G200 mouse, you can easily and quickly switch between six different DPI sensitivity settings to meet your gaming needs. Whether you require increased targeting accuracy, improved maneuverability, or greater speed, this mouse has got you covered.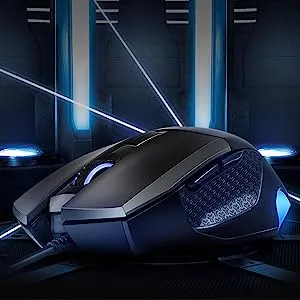 OPTIMUM PERFORMANCE:
The gaming buttons on the HP G200 mouse are rated to withstand up to 20 million clicks, ensuring long-lasting durability. Additionally, the high-definition optical tracking technology with 4000 DPI sensitivity provides precise and responsive cursor control for an enhanced gaming experience.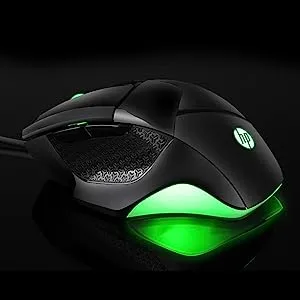 COMPATIBILITY:
The HP G200 mouse is compatible with various operating systems including Windows XP, Windows 7, Windows 8, Windows 10, and MacOS 10.3 or later, making it a versatile option for gamers using different systems.