Honeywell
MK7120, Scanner,
stylish and affordable scanner:
This is the best-selling hands-free omnidirectional scanner There are actually several reasons. The Orbit 7120 is an innovative, stylish and affordable scanner with an award-winning design. Ideal for simple retail applications where counter space is important.
updates via standard PCs:
Retailers can protect their POS investment with Metro Set 2 and free firmware updates via standard PCs.
RF EAS antenna:
The Orbit 7180's built-in RF EAS antenna improves efficiency by simultaneously deactivating RF EAS tags and decoding barcodes.
additional benefits:
The omnidirectional 20-line scan pattern provides powerful scanning and brings additional benefits to portable presentation applications.
Easy TO Work:
The adjustable scan head allows users to define the scanner up to 30 degrees for targeted larger products.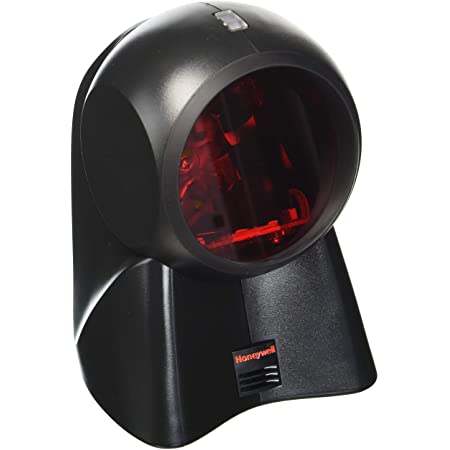 Honeywell Orbit:
If you're a low-cost but powerful all-round solution retailer, you can easily hit the Honeywell Orbit series. Orbit Series Scanners Increase Your Customer Satisfaction and Satisfaction Licensing 20-line scanning efficiency, easy sweet spot search and scanning speed of 1120 seconds. The orbit shows a compact, lightweight and durable award-winning design. The shape allows you to scan large and large objects by hand. And for more flexibility, the scanner's head can accommodate objects of different sizes and shapes by tilting up to 30 degrees. Extend your Scanner firmware with Honeywell Metro Set Software Release 2 Honeywell proprietary free software configuration system or POS software changes extend your long-term infrastructure commitment.