Honeywell
HH360, Barcode Scanner,

Linear-Imaging Scanner:
Balancing performance, strength and ergonomics HH360 Suitable for satisfying browsing needs, suitable for today's popular O2O applications To switch between traditional printed and screen barcodes Codes. The HH360 provides trouble-free scanning for both heavy and light industrial applications.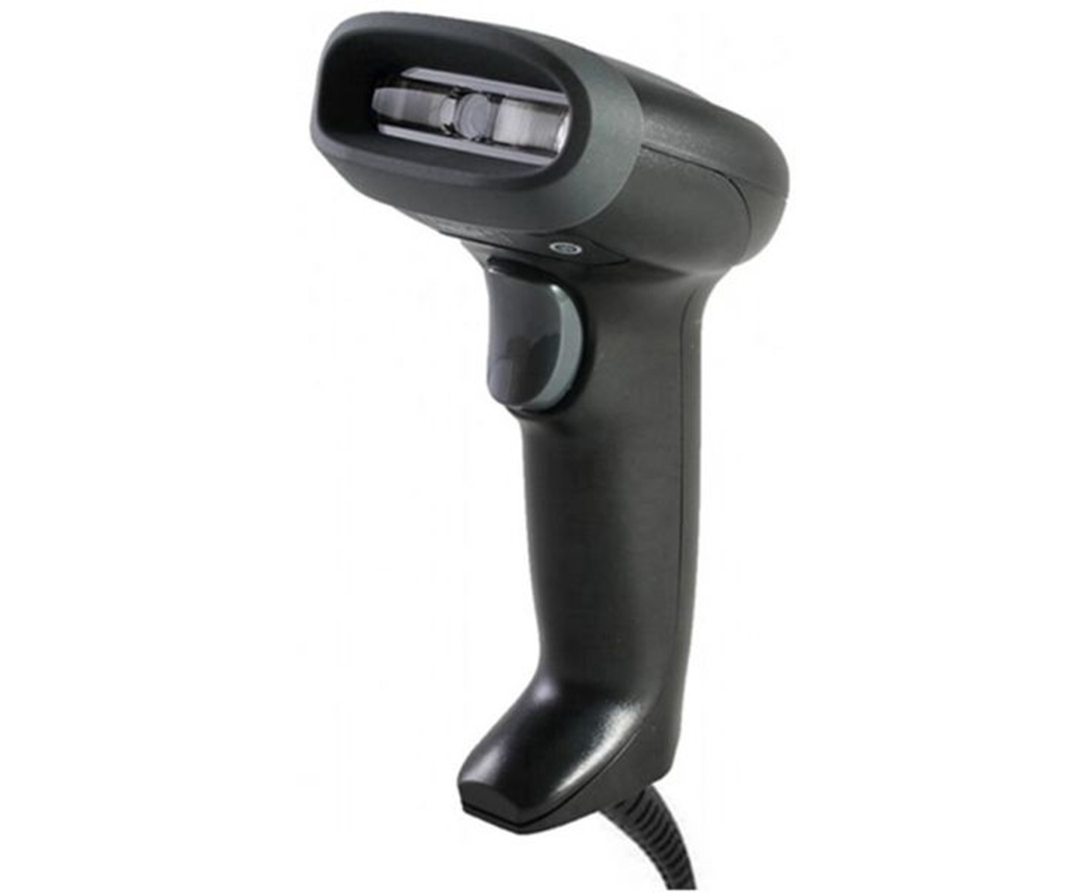 High Performance:
With excellent linear photogrammetry performance and versatility, HH360 delivers fast 1D image (scans up to 300 checks per second) Browse standard barcodes (up to 23.4 inches (600 mm) Scanning distance), high-density barcodes, or even a bad or damaged ribbon Codes on a device. It also makes it easy to scan all the online cassettes. The codes are displayed on the screen without having to purchase a special scanner.
Superior Hand-held Scanning Performance:

Super Mobile Scan Performance has increased. Productivity with easy-to-use scanner
Comfort, Ergonomic Design:
Operator comfort and Performance in the form of a gun Optimal form factor Intensive manual scan
Class-Leading Reliability:
Time goes up and down Cost of additional services Robust design has never been used Moving parts and full effect Resistant bumper

The Latest 1D Imaging Scan Engine:
Controlled long distance And fast scan Linear advantage software
Specifications:
Mechanical/ Electrical
Dimensions ( L x W x H ): 98mm×126mm×155mm
Weight: 140g
Input Voltage: 5 ± 0.5VDC
Operating Power: 900mW, 180mA(Typical) @5VDC Standby
Power: 500mW, 100mA(Typical)@5VDC
Interface: USB, RS232, KBW
Environmental
Operating Temperature: 0°C to 50°C
Storage Temperature: -40°C to 60°C
Humidity: 95%
Drop: 1- 1.5m at random
Environmental Sealing: IP40
Light Levels: 0 to 70, 000LUX
Typical Performance
Narrow Width Depth of Field
4mil Code39 85mm – 155mm
5mil Code39 75mm – 200mm
7.5mil Code39 55mm – 315mm
10mil Code39 25mm – 415mm
13mil UPC-A 20mm – 500mm
20mil Code39 20mm – 650mm
Scanning Performance
Scan Pattern: Single line
Scan Speed: 300 scans/s
Print Contrast: 20%
Pitch, Skew: 65° 、75°
Minimum Width: 3 mil
Decode Capabilities: Reads all standard 1D and GS1
DataBarT MSymbologies