Seagate Backup Hub 4TB USB3 Hard Disk
Seagate
Backup Hub, 4TB, Hub, USB3 Hard Disk,
Plenty of Room And Then Some:
Enough space. And then some. The Seagate Backup Plus Hub desktop drive is available with a capacity of up to 14TB and comes with a USB 3.0 hub. With cross-platform compatibility and outstanding reliability and speed, you can back up almost anything. Take advantage of the Backup PlusHub desktop drive, which doubles as an all-in-one data hub and charging station built into large desktop drives.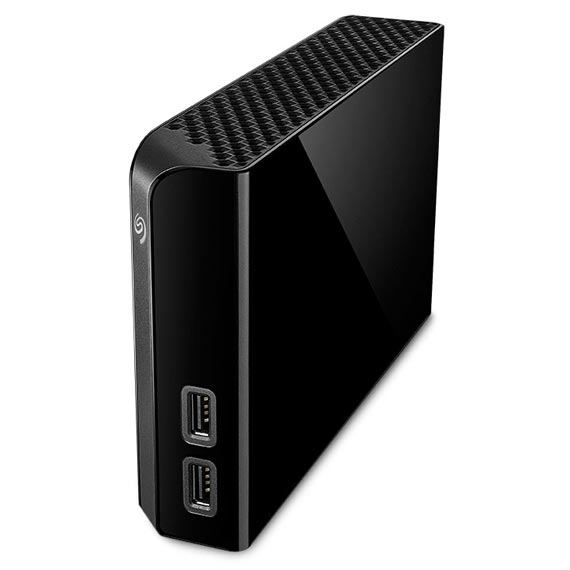 Back Up Connect Recharge:
Equipped with two USB ports built into the front panel, you can back up your important files, photos and videos when connected and recharge your tablet, smartphone or camera even when your system is off or in standby mode.
Simple PC Backup:
You can easily back up your favorite files, photos and videos from your computer with the downloadable Seagate backup software.
Windows and Mac Ready:
It's easy to use your Backup Plus Drives interchangeably on PC and Mac computers — without needing to reformat. Just install NTFS drivers on your Mac and you're good to go.

Make Amazing Photos from Anywhere:
With a 4-month free subscription to the Adobe Creative Cloud Photography plan, you can easily edit, organize, store, and share full-resolution photos from anywhere in the world. Edit your photos using the powerful and easy-to-use Adobe Photoshop Lightroom interface, and use Adobe Photoshop to combine your photos into rich layered images.
Rescue Data Recovery Services:
In the event of an unforeseen event such as a flood or natural disaster, rescue services help protect you from data loss and recovery costs, so you can rest assured.