12-Core, 25M Cache, 2.1GHz to 4.8GHz
1TB 7200RPM 3.5" SATA HDD
Dell Vostro 3910
Intel Core I7-12700 1TB HDD 8GB Ram Intel UHD Graphics 770
The Dell Vostro 3910 with an Intel Core i7-12700 processor, 1TB HDD, 8GB RAM, and Intel UHD Graphics 770 is a mid-range desktop computer. Here are some details about its key components:
Processor: The Intel Core i7-12700 is an 12th generation processor from Intel's Core i7 series. It features 12-Core, 25M Cache, 2.1GHz to 4.8GHz, making it a powerful processor suitable for demanding tasks such as content creation, gaming, and multitasking.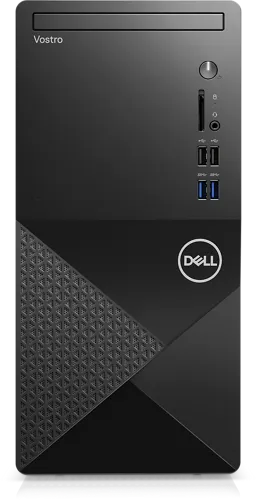 Storage: The computer comes with a 1TB hard disk drive (HDD). HDDs provide ample storage space for files, documents, and software. However, they are generally slower than solid-state drives (SSDs) in terms of data access speed.
Memory: The Dell Vostro 3910 is equipped with 8GB of RAM (Random Access Memory). While 8GB is sufficient for most everyday tasks and light multitasking, it may be somewhat limiting for resource-intensive applications or heavy multitasking. Upgrading the RAM may be beneficial if you plan to perform tasks that require more memory.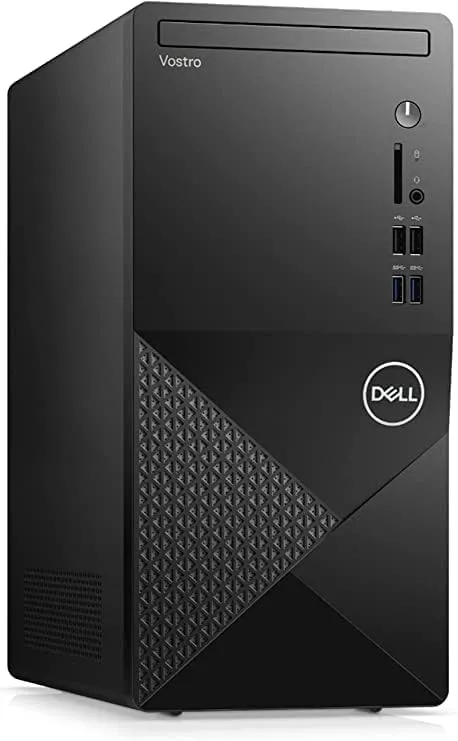 Graphics: The system incorporates Intel UHD Graphics 770, which is an integrated graphics solution. Integrated graphics are suitable for basic graphical tasks, such as web browsing, video playback, and light gaming. However, they are not as powerful as dedicated graphics cards and may struggle with demanding games or graphics-intensive applications.
Overall, the Dell Vostro 3910 PC with an Intel Core i7-12700, 1TB HDD, 8GB RAM, and Intel UHD Graphics 770 offers decent performance for general computing tasks. However, if you have specific requirements such as gaming, video editing, or running resource-intensive applications, you might want to consider upgrading the RAM and adding a dedicated graphics card for better performance in those areas.