6 MB cache, 2 cores, 4 threads, up to 4.10 GHz Turbo
1TB 7200 rpm 2.5" SATA Hard Drive
1 Rear USB 2.0 Type A, 3 USB 3.1 Gen 1 Type A, 1 USB 3.1 Gen 2 Type-C, (Dell PowerShare accelerated charging on USB 3.1 type-A port during S1/S3/Modern Standby,S4, and S5), 1 RJ-45 10/100/1000, 1 Microphone/Headset Jack, 1 DC power, 1 HDMI-In, 1.HDMI-out
Find similar
Dell Inspiron
5400-INS-5000
Dell Inspiron 5400-INS-5000 Intel Core I3-1115G4 1TB HDD 8GB Ram Intel UHD Graphics 24" Inch FHD Win.10
Bring home a beauty:
Vivid views: This 23.8-inch full HD display with Infinity Edge FHD display and 8mm bezel looks amazing from almost every angle.
Modern set-up: Enjoy enhanced stability, a few distractions and a stunning design with compact parking, front speaker bar and on-screen keyboard storage. Wireless keyboard and mouse are optional.
Sweeter sound: You get not only a beautiful look but also excellent sound quality by providing professional customized speakers on the front panel with Waves MaxxAudio Pro technology.
Style your space: Choose from a polished black base or choose a refined silver.

The glossy black base color comes with a Bipod standard for TV-like legs, as well as black front speakers for enhanced sound quality.
Soft silver paint offers two installation options: roll bar or e-frame.
Stand bracket is a vertical style paired with silver interlocking speakers to enhance sound quality.
With e-frame, your display rests on a pair of matching fabric speakers on double triangular bases.
High-tech made simple:
All-in-one: Save space and minimize problems for your computer, monitor and speakers with one technology.
Stay uncluttered: Enjoy an organized and beautiful view of your multi-function device. Keep your space clean and tidy with flexible rooms and cable management.
Protect your privacy: A pop-up webcam is hidden until you are ready to chat with a video or take a selfie.
Made for work and play:
Stay productive: Get things done quickly with the latest 11th Gen Intel Core processor. Fast DDR4 memory allows you to run multiple applications and tabs without any problems.
Hi-fi Wi-Fi: Thanks to 802.11 ac / Wi-Fi 6 (ax) technology, you can enjoy reliable internet service from anywhere in your home without cables.
Make time for play: Enhance your NVDIA® graphics card games.
Say hello to Bluetooth 5.1:
Introducing the latest version of Bluetooth wireless communication: Bluetooth 5.1. This system, combined with Bluetooth 5.1 counterparts, provides ample bandwidth to support improved performance, longer wireless range and faster communication tariffs, and two devices.
Now you see it, now you don't:
Chat with friends and family whenever you want with this pop-up HD or full HD infrared webcam. When the camera is not in use, the camera hides you and the easy push makes you private. This feature ensures that no unintended video calls are present in your pajamas and that the camera does not use malware or malicious applications.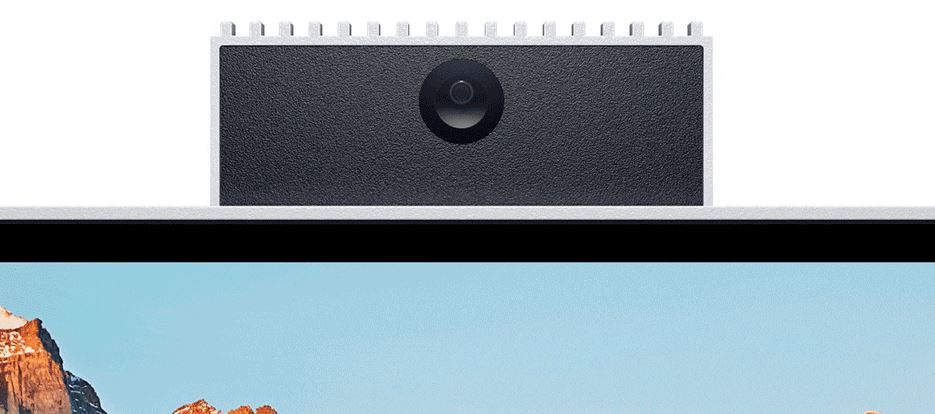 Their latest. Our greatest.:
Dynamics does not begin to describe this duet. Windows 10 PC and Dell work together to create the best in class 3.
A fresh perspective: Encouraging new looks and emotions create a more relaxed experience.
Balance your life: Focus on your work with an amazing assistant. Or switch between desktops for better organization of your open windows.
Life's better together: Connect, connect, and plan groups on Windows 114 from your computer, regardless of your computer, phone, or tablet.
Ports & Slots:
1. Rear security lock slot 2. DC power 3. HDMI-out 4. HDMI-in 5. USB 3.1 Gen 2 Type C™ 6. RJ-45 Ethernet 10/100/1000 7. USB 2.0 Type A 8. USB 3.1 Gen 1 Type A 9.USB 3.1 Gen 1 Type A 10. USB 3.1 Gen 1 Type A 11. Universal headphone jack 12. SD Card Reader 3.0
Dimensions & Weight:
1.Silver Back Cover Height: 412.8 mm 2. Width: 539.6 mm 3. Depth: 41.8 mm
4. Starting weight including stand: 5.2kg 5. Open Pop-Up Camera Height: 27.36 mm