6 MB cache, 2 cores, 4 threads, up to 4.10 GHz Turbo
1TB 7200 rpm 2.5" SATA Hard Drive
1 Rear USB 2.0 Type A, 3 USB 3.1 Gen 1 Type A, 1 USB 3.1 Gen 2 Type-C, (Dell PowerShare accelerated charging on USB 3.1 type-A port during S1/S3/Modern Standby,S4, and S5), 1 RJ-45 10/100/1000, 1 Microphone/Headset Jack, 1 DC power, 1 HDMI-In, 1.HDMI-out
Dell Inspiron
5400-INS-5000
Dell Inspiron 5400-INS-5000 Intel Core I3-1115G4 1TB HDD 8GB Ram Intel UHD Graphics 24" Inch FHD Win.10
Bring home a beauty:
This computer monitor offers a stunning visual experience with its 23.8-inch full HD display, Infinity Edge FHD display, and ultra-thin 8mm bezel. The compact and stable design includes features such as a front speaker bar, on-screen keyboard storage and an optional wireless keyboard and mouse for a sleek and modern look. The monitor is also equipped with professional customized speakers on the front panel with Waves MaxxAudio Pro technology for superior sound quality. Users can choose between a polished black or refined silver base to fit their personal style and space.
The black base option of this product comes with a Bipod standard for TV-like legs and black front speakers for improved sound. The soft silver paint option offers two installation options: a roll bar or e-frame. The roll bar option includes a vertical stand bracket paired with silver interlocking speakers for enhanced sound quality. The e-frame option allows the display to rest on a pair of matching fabric speakers on double triangular bases.
High-tech made simple:
This all-in-one device combines your computer, monitor, and speakers into one compact unit, saving space and reducing clutter. The device is designed to be organized and visually pleasing, with flexible rooms and cable management to keep your workspace clean and tidy. Additionally, the device features a pop-up webcam that can be hidden when not in use, providing privacy when desired.

Made for work and play:
This device is equipped with the latest 11th Gen Intel Core processor, allowing for efficient and speedy performance. The fast DDR4 memory enables smooth multitasking, allowing you to run multiple applications and tabs without any lag. Additionally, it features 802.11 ac/ Wi-Fi 6 (ax) technology, providing reliable wireless internet service throughout your home, eliminating the need for cables. With an NVIDIA® graphics card, this device also offers an enhanced gaming experience.
Say hello to Bluetooth 5.1:
Introducing the newest version of Bluetooth technology, Bluetooth 5.1. This system provides enhanced performance, longer wireless range and faster communication speeds when paired with other Bluetooth 5.1 devices. It also allows for better bandwidth support for connecting two devices simultaneously.

Now you see it, now you don't:
This device features a pop-up webcam that can be used for HD or full HD video chats with friends and family. When not in use, the camera can be easily hidden for privacy, ensuring that you are not caught in unexpected video calls or that the camera is not used by malware or malicious applications. This feature provides an added layer of security for users' privacy and peace of mind.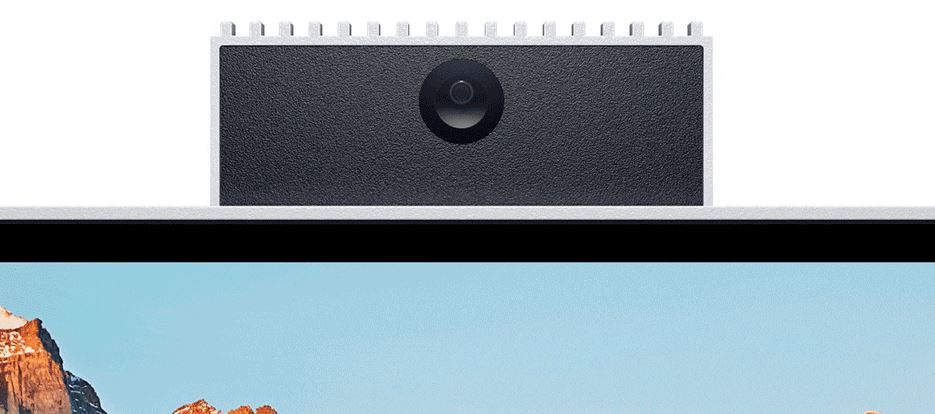 Their latest. Our greatest.:
This device, which combines the capabilities of a Windows 10 PC and Dell, creates an unparalleled experience. The design encourages a fresh perspective and a more relaxed experience. It also allows users to balance their work and personal lives by providing an assistant to focus on work, and the ability to switch between desktops for better organization of open windows. Additionally, it offers the ability to connect, collaborate, and plan groups on Windows 114 from various devices such as a computer, phone or tablet.
Ports & Slots:
1. Rear security lock slot 2. DC power 3. HDMI-out 4. HDMI-in 5. USB 3.1 Gen 2 Type C™ 6. RJ-45 Ethernet 10/100/1000 7. USB 2.0 Type A 8. USB 3.1 Gen 1 Type A 9.USB 3.1 Gen 1 Type A 10. USB 3.1 Gen 1 Type A 11. Universal headphone jack 12. SD Card Reader 3.0
Dimensions & Weight:
1.Silver Back Cover Height: 412.8 mm 2. Width: 539.6 mm 3. Depth: 41.8 mm
4. Starting weight including stand: 5.2kg 5. Open Pop-Up Camera Height: 27.36 mm