Modem Router
1 x internal 3G main antenna, 1 x internal Wi-Fi antenna
WPS Push-Button Connection
6-pin USIM card slot, microSD card slot, Micro USB port
D-Link DWR-720
D-Link DWR-720 3G HSPA Mobile Router
Integrated SIM card slot
HSPA+ for downlink speeds up to 21.6 Mbps
Up to 5 hours battery life
microSD card for storage expansion
Wireless N Wi-Fi.
Simple, Fast Wi-Fi Wherever You Need It:
The D-Link DWR-720 HSPA + Mobile Router uses a 3G mobile internet connection to provide easy and fast Wi-Fi wherever you need it. With the DWR-720, you can create and share Wi-Fi hotspots wherever there is a 3G signal, rather than being limited to a single device connected to the Internet via a USB dongle. Its compact size makes it easy to carry and share connections anywhere. You can use it in a coffee shop to send emails while your friends are reading the news, or connect your laptop, phone and tablet to the web at the same time with one mobile internet service.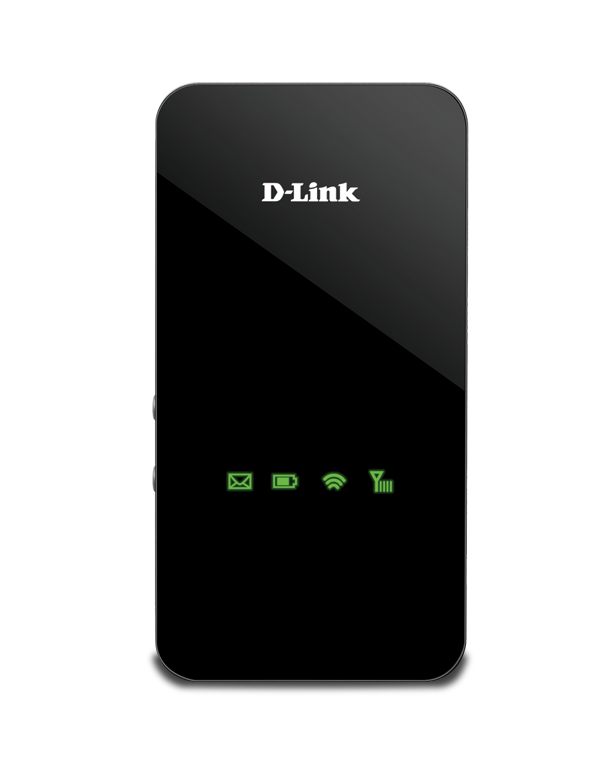 Connect and Share Your 3G Connection:
Simply insert a data-enabled SIM card and use the DWR-720 to share 3G mobile internet wirelessly. When you're abroad, connect all your mobile devices to the internet or share 3G internet access with family, friends and colleagues.
Portable:
The router is small enough to fit in your pocket and has a built-in rechargeable battery so you can take it anywhere and browse the web. If you need to recharge, you can easily charge it with a USB wall charger or a car charger.
Secure:
Portable Wi-Fi hotspots can be small, but they provide the same secure wireless connectivity as if you were connected over your home network. Built-in firewalls prevent potential attacks and hacking attempts from the Internet. With WPA2 encryption, you can be sure that you are only sharing your 3G connection with the people you need.