D-Link DWA-121
D-Link DWA-121 Wireless N 150 Pico USB Adapter
Connect your laptop or desktop computer to a high-speed Wi-Fi network with the D-Link Wireless N 150 Pico USB Adapter (DWA-121). The Wireless N150 Pico USB Adapter allows you to connect to any N150 wireless network, making it a great solution for everyday tasks like file transfer or Internet browsing.
Connect to a high-speed wireless network with D-Link's Wireless N 150 Micro USB Adapter. The DWA-121 uses wireless N150 technology to deliver faster speeds and range than the previous 802.11g standard, providing a fast and reliable connection that's perfect for e-mail, web browsing and file sharing at home.
The small wireless USB Adapter N 150 - adapts to your computer when connected to a network.
Modern design
Wireless N 150 technology for seamless connection anywhere in your home
Wireless Security Wi-Fi Protected Setup (WPS)
Drivers for 32-bit and 64-bit Windows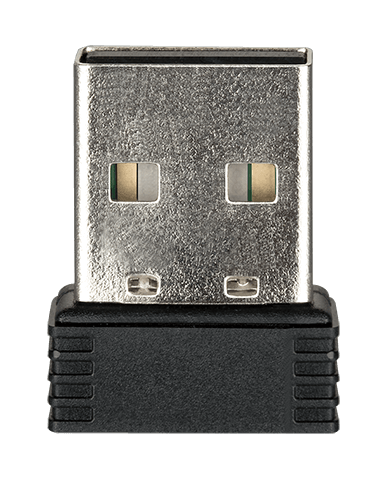 Why Wireless N 150?
D-Link DWA-121 Wireless N 150 Pico USB Adapter Featuring Wireless N technology with a single antenna, the DWA-121 provides wireless speeds of up to 150 Mbps and extended coverage with no dead zones. It is an 802.11g laptop/PC upgrade that is compatible with the latest Wireless N technologies and the original 802.11g technologies.
Compact and Convenient:
The ultra-compact DWA-121 easily connects your desktop or laptop to a wireless network for Internet access and file sharing and is invisible when plugged into a USB port. Additionally, its elegant design was recently awarded the prestigious International Forum (IF) Design Award.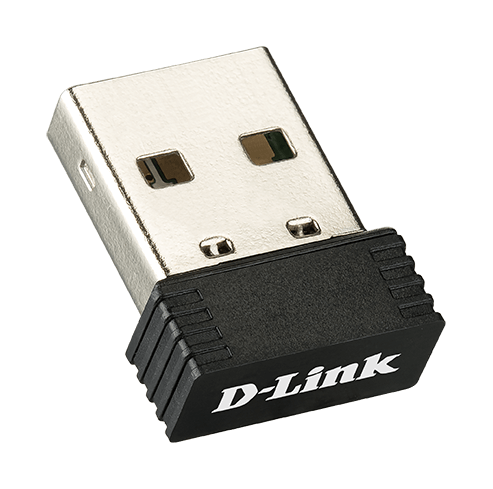 Connect Securely To Your Wireless Network:
To protect your data and privacy, the Micro USB Wireless N 150 supports WEP, WPA and WPA2 encryption to connect to a secure wireless network, keeping your network traffic secure. Wi-Fi Protected Setup (WPS) allows devices to easily establish a secure connection to an access point or wireless router, eliminating complex encryption codes.
Compatibility Assurance:
The Wireless N 150 Micro USB Adapter provides high-speed connectivity to other Wireless N 150 or Wireless N devices and is 802.11g compatible, making it interoperable with a variety of existing wireless routers and networks.