Modem Router
Three external removable MIMO dual band antennas
One RJ-11 xDSL port, 802.11 b/g/n/ac Wireless LAN, One 10/100/1000 Gigabit WAN port, Four 10/100/1000 Gigabit LAN ports1, Two USB 2.0 ports
2.4 GHz: Up to 300 Mbps1, 5 GHz: Up to 1,600 Mbps1
IEEE 802.11ac, IEEE 802.11n, IEEE 802.11g, IEEE 802.11b, IEEE 802.3, IEEE 802.3u, IEEE 802.3ab, IEEE 802.3az, IEEE 802.3x
Find similar
D-Link DSL-2888A
D-Link DSL-2888A Dual Band Wireless AC1600 Gigabit ADSL2+/VDSL2 Modem Router
Built-in ADSL2 + / VDSL modem
Fast home network AC1600 speed
One Gigabit WAN port and four Gigabit LAN ports for high-speed wireless connection
Connect to the Internet in minutes with our setup wizard
VDSL modem, limited gigabit WAN port, VLAN tagging support
Share photos, videos, music and more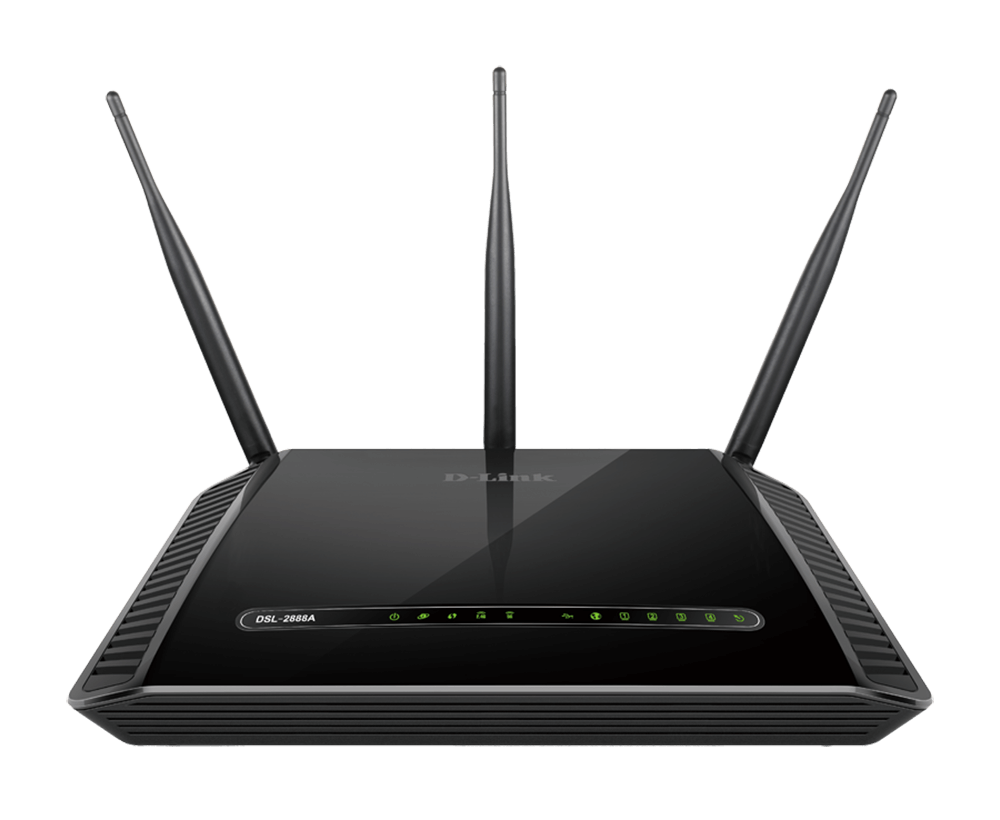 All Your Connectivity Demands Satisfied:
AC1600 ADSL2 + / VDSL2 Wireless Dual Band Gigabit Modem Router (DSL-2888A) meets all your online requirements with ADSL / VDSL modem with all ADSL, VDSL, NBN and UFB connections. With AC1600 dual-band Wi-Fi for high-speed coverage and full Gigabit Ethernet interface, this modem connects desktops, smartphones, gaming consoles, smart TVs and more to your home.
Why You Want It:
AC1600 Wi-Fi: Connect devices to your Wi-Fi network up to 1600 Mbps.
Built-in ADSL2+/VDSL2 Modem: Can be used with all DSL services for international communication.
Dual Band: Dual Wi-Fi bands (2.4GHz and 5GHz) allow you to connect multiple devices with minimal interference.
Gigabit Ethernet: 1 Gigabit WAN port and 4 Gigabit LAN ports
NBN / UFB Ready: With VDSL features, Gigabit Ethernet WAN port and VLAN tagging, you can connect directly to NBN and New Zealand USB in Australia.
Two USB 2.0 ports: To share files on your network.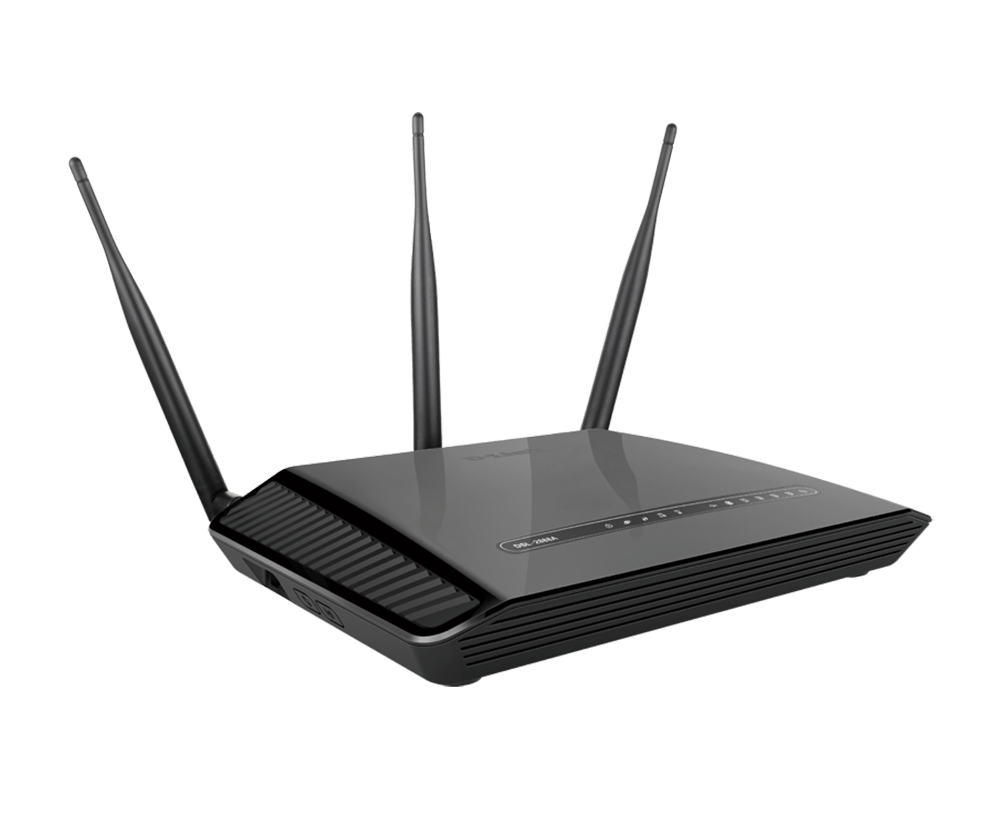 VDSL2 & ADSL2+ Enabled:
Switching to VDSL provides high speed Internet service over short copper lines. NBN Fiber Optic is now available to all selected regions for FTP, allowing you to audit in the future while providing extremely fast connections. The AC1600 Dual Band Gigabit ADSL2 + / VDSL2 Modem Wireless Router is a seamless video stream that offers superior wireless speeds of up to 1600 Mbps to multiple devices.
More and More Devices:
Today's households are connecting more devices to the Internet than ever before - more iPhones, Android devices, tablets and laptops are needed for every device to have the right speed and coverage in every home. Delivering the AC1600 dual-band WiFi speed to your home network DSL-2888A is the ideal solution for people who want to enjoy HD video streaming, fast file transfers and late-free video chats - all with high-performance wireless interference.