Modem Router
Two internal omnidirectional antennas (2dBi gain)
ON/OFF button to power on/power off RESET button to restore factory default settings WPS button to set up secure wireless connection WLAN button to enable/disable wireless network
RJ-11 DSL port, 4 10/100BASE-TX LAN ports
D-Link DSL-224
D-Link DSL-224 4 Port N300 Wireless ADSL2 VDSL2 Router
DSL Port and 4-port Switch, Ethernet WAN Support:
The router is equipped with a DSL port for connecting to a high speed VDSL line. The built-in 4-port switch allows you to connect Ethernet-enabled computers, game consoles, and other devices to your network. In addition, you can use any Ethernet port on the device to connect to a dedicated Ethernet line.
Wireless Interface:
With DSL-224, you can quickly create a wireless network in your home or office, giving your computer or mobile device virtually anywhere (within the wireless coverage area) access to the Internet. The router can act as a base station for connecting 802.11b, 802.11g, and 802.11n wireless devices.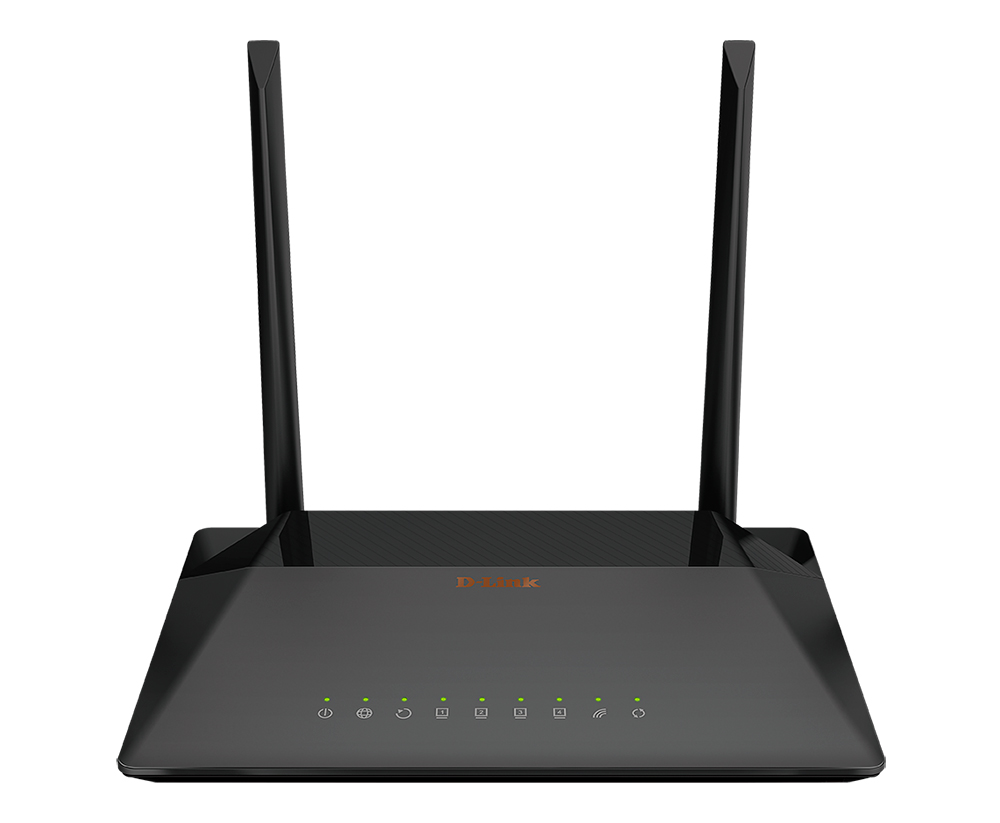 Secure Wireless Connection:
D-Link DSL-224 router supports several wireless interface features such as various security standards (WEP, WPA / WPA2), MAC address filtering, WPS, WMM and so on.
In addition, the device is equipped with a button to enable / disable the Wi-Fi network. For example, if you need to leave the house, you can easily switch the router's WLAN with the push of a button, and devices connected to the router's LAN port will remain connected to the Internet.
Advanced Capabilities of Wireless Network:
Guest Wi-Fi support allows you to create a personalized wireless network with personalized security settings and maximum speed. Devices connected to the guest network can access the Internet, but are isolated from the devices and resources on the router's local network.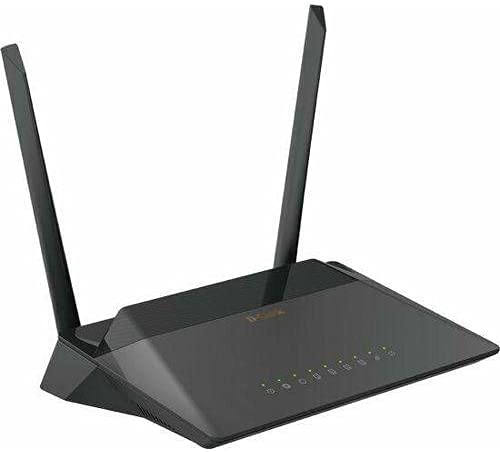 Security:
The D-Link DSL-224 wireless router has a built-in firewall. Advanced security features mitigate the threat of hacker attacks, prevent unwanted intrusions into your network, and block users on your local network from accessing unwanted websites. The built-in Yandex.DNS service helps protect against malicious and malicious sites and prevent access to adult content on children's devices.
Easy configuration and update:
You can configure the DSL-224 wireless router settings through a convenient web interface (the interface is available in two languages, Russian and English The Quick and Easy Setup Wizard allows you to specify all the required parameters in a few simple steps. DSL-224 also supports configuration and control via mobile apps for Android and iPhone smartphones. Just update the firmware. The D-Link DSL-224 itself detects the approved firmware on the D-Link update server and reports that it is ready for installation.