D-Link DGS-F1016
16 Port 10/100/1000 Mbps Unmanaged Switch
The D-Link DGS-F1016, and DGS-F1024 are affordable, easy-to-use network switches designed for small office and home office (SOHO) as well as small to medium-sized businesses looking to take advantage of the higher bandwidth provided by Gigabit Ethernet. These switches come with either 16 or 24 ports supporting 10/100/1000 Mbps, making it simple to expand your network and enhance its speed.
Gigabit Networking Enhancement:
These D-Link switches can deliver data transfer speeds of up to 2000 Mbps in full-duplex mode, making them excellent for fast file transfers, online gaming, and smooth media streaming. Each port on these switches has LED indicators for easy identification of link status, and their auto-MDI/MDIX crossover feature simplifies cable connections—just plug in your cables, and you're good to go.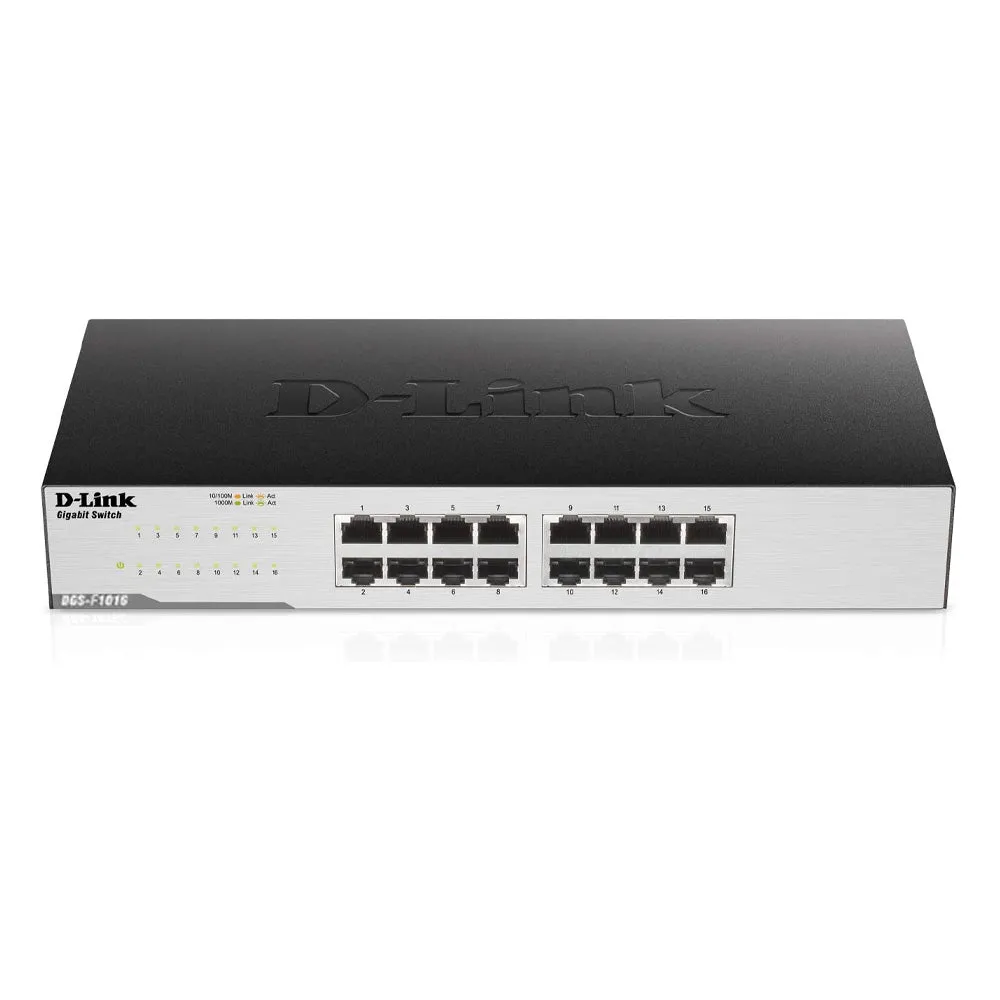 Energy Efficiency:
The D-Link DGS-F1016 and DGS-F1024 support IEEE 802.3az Energy-Efficient Ethernet, which automatically conserves energy and reduces heat without compromising performance or functionality. These switches can detect when a connected computer is powered down or when there is no Ethernet traffic, and they can adjust the power consumption accordingly for that specific port, resulting in significant power savings. Furthermore, the switches optimize power usage for each port based on the cable length, utilizing only the necessary power. These features work together to help you save energy effortlessly.
Dependable and Effortless Setup:
Both the D-Link DGS-F1016 and DGS-F1024 are plug-and-play devices that do not require any configuration, making setup a straightforward and hassle-free process. You can effortlessly connect multiple computers, share files, music, and videos across your home or small office network, or even establish a multiplayer gaming environment. IEEE 802.3x flow control is implemented on each port to reduce dropped packets when a port's receiving buffer is full, ensuring a more dependable connection for all your connected devices.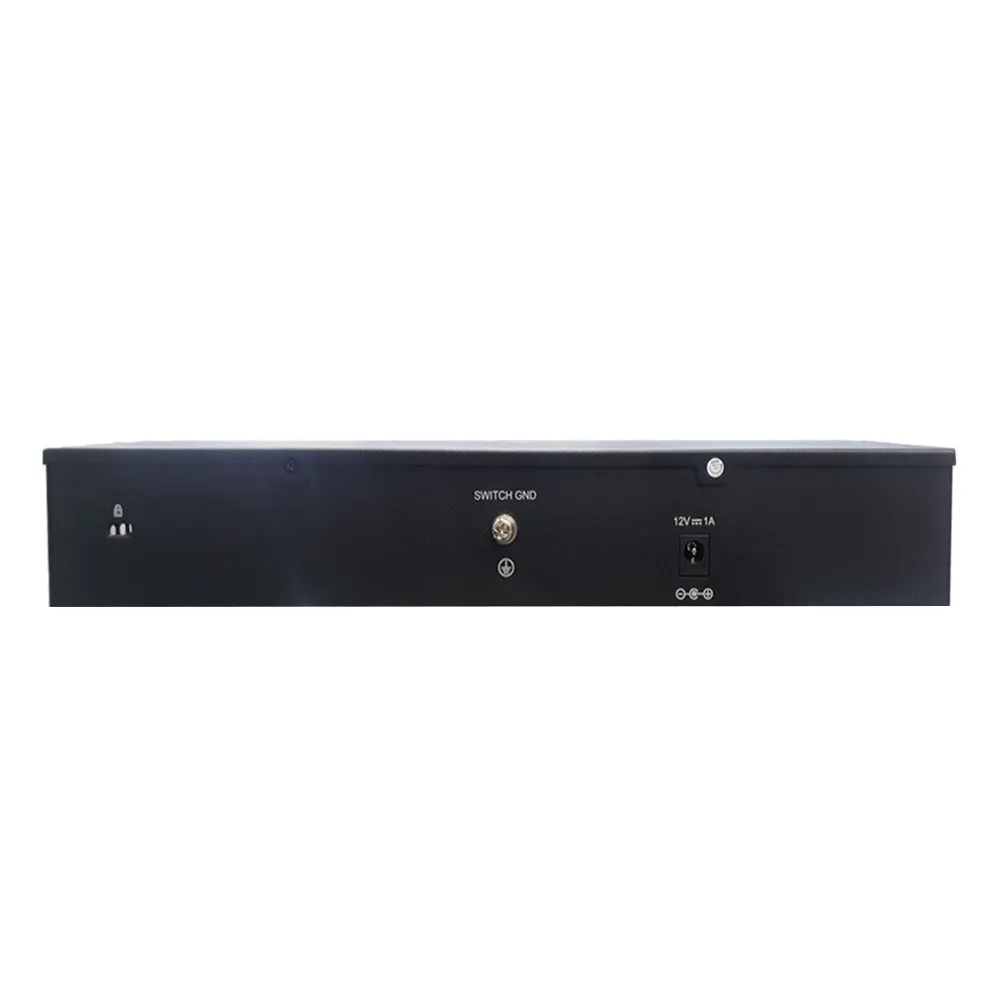 The D-Link DGS-F1016 is a 16-Port unmanaged switch with support for speeds of 10/100/1000 Mbps. This switch is designed for easy and cost-effective network expansion and is suitable for both small office and home office (SOHO) setups, as well as small to medium-sized businesses.
Key features of the D-Link DGS-F1016 include:
Gigabit Ethernet Support: This switch provides 16 ports, each capable of supporting Gigabit Ethernet speeds (10/100/1000 Mbps), which allows for high-speed data transfers and efficient network connectivity.
Plug-and-Play Setup: The DGS-F1016 is an unmanaged switch, which means it requires no configuration. You can simply plug in your devices, and they will automatically connect to the network without the need for manual setup.
LED Indicators: Each port on the switch is equipped with LED indicators, making it easy to identify the link status and activity of each individual port.
Auto-MDI/MDIX Support: The switch supports auto-MDI/MDIX, which eliminates the need for crossover cables when connecting devices. You can use regular Ethernet cables, and the switch will automatically detect and configure the connections.
Energy Efficiency: The DGS-F1016 supports IEEE 802.3az Energy-Efficient Ethernet, helping to reduce power consumption when connected devices are not in use or when there is no Ethernet traffic. This feature contributes to energy savings and reduced heat generation.
Reliability: The switch incorporates IEEE 802.3x flow control on each port to minimize the chances of dropped packets when the receiving buffer of a port becomes full. This helps ensure a stable and reliable connection for all connected devices.
Expandable Network: With 16 ports, this switch allows you to easily expand your network and connect multiple devices, such as computers, printers, servers, and other networked equipment.
SOHO and SMB Compatibility: The D-Link DGS-F1016 is suitable for small office, home office, and small to medium-sized business environments that require a simple and efficient way to increase network capacity and speed.
In summary, the D-Link DGS-F1016 is a 16-Port Gigabit Ethernet unmanaged switch that offers fast and reliable network connectivity, energy efficiency, and ease of use, making it a practical choice for various networking needs.