D-Link, DGS-1210-20, 16 Port, Giga, with 4, SFP, ports, Smart, Managed, Switch,
16 x 10/100/1000BASE-T ports
4 x Gigabit RJ45/SFP Combo ports
Advanced L2 switching and security features
L2+ Static Routing
Optional "standard mode" or "surveillance mode" management user interface
Switch Series D-Link DGS-1210 includes a Web Smart Switch is the next generation of technology to support D-Link Green 3.0. Series complies with Energy Efficient Ethernet IEEE 802.3az. IPv6 support for management and configuration ensures that the network will be protected after the transition from IPv4 to IPv6. With the available functionality series switches DGS-1210 allows you to quickly deploy a network or expand existing infrastructure. Focusing on small and medium businesses, switches, Web Smart DGS-1210 provides the functionality, security and manageability with minimum costs for the purchase and operation.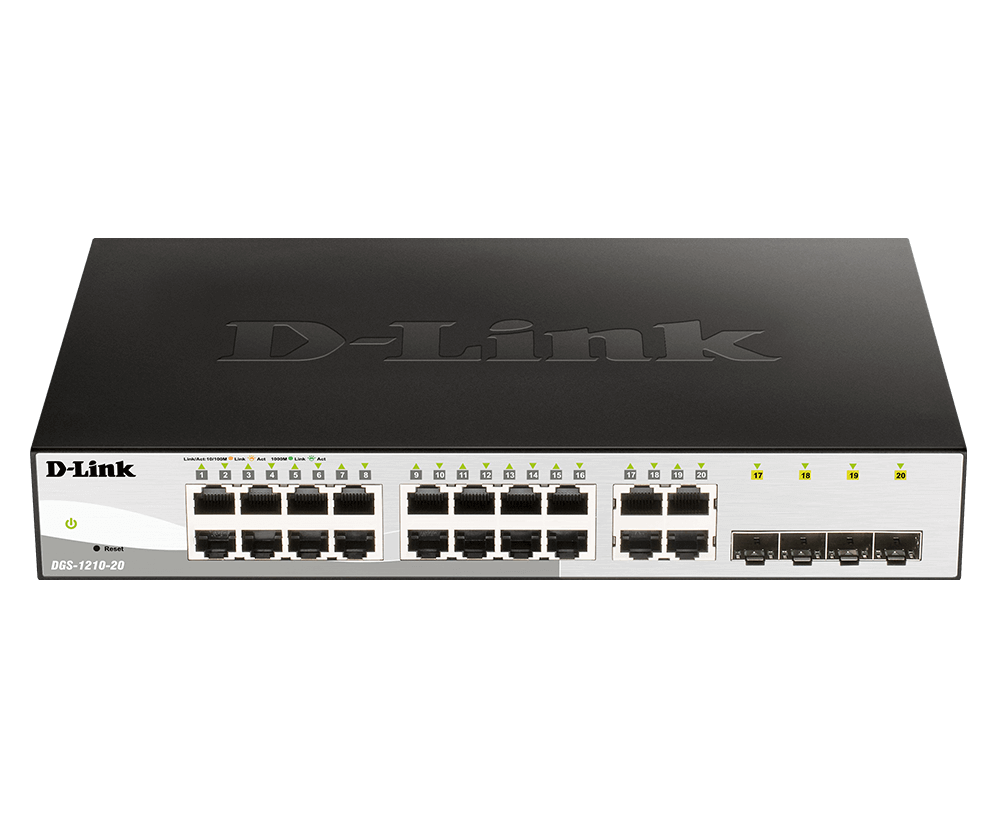 Energy savings:
Using the technology of D-Link Green 3.0, Switches DGS-1210 series can save energy without sacrificing performance and functionality of the device. With standard Energy Efficient Ethernet switch will automatically reduce energy use when there is little traffic flow.For conditions in which the standard is not fully supported, Switch DGS-1210 series offers power saving features such as switching ports in the standby mode, the indicator turns off when inactive and the system in sleep mode according to user settings.Time profiles can also be applied to the model series with support for PoE, thus avoiding unnecessary energy consumption during the downturn. Also Switches DGS-1210 series can determine the length of connected cables to automatically reduce energy use in the event of a short cable connections.
Auto Surveillance VLAN and Voice VLAN:
Web Smart Switch Series enables you to automate the process of installation of IP-surveillance and VoIP devices on the network. ASV ensures high quality video in real time, grouping devices IP-surveillance in a separate VLAN with high priority.span class"notranslate"Likewise, Auto Voice VLAN provides quality and efficient transmission of voice data.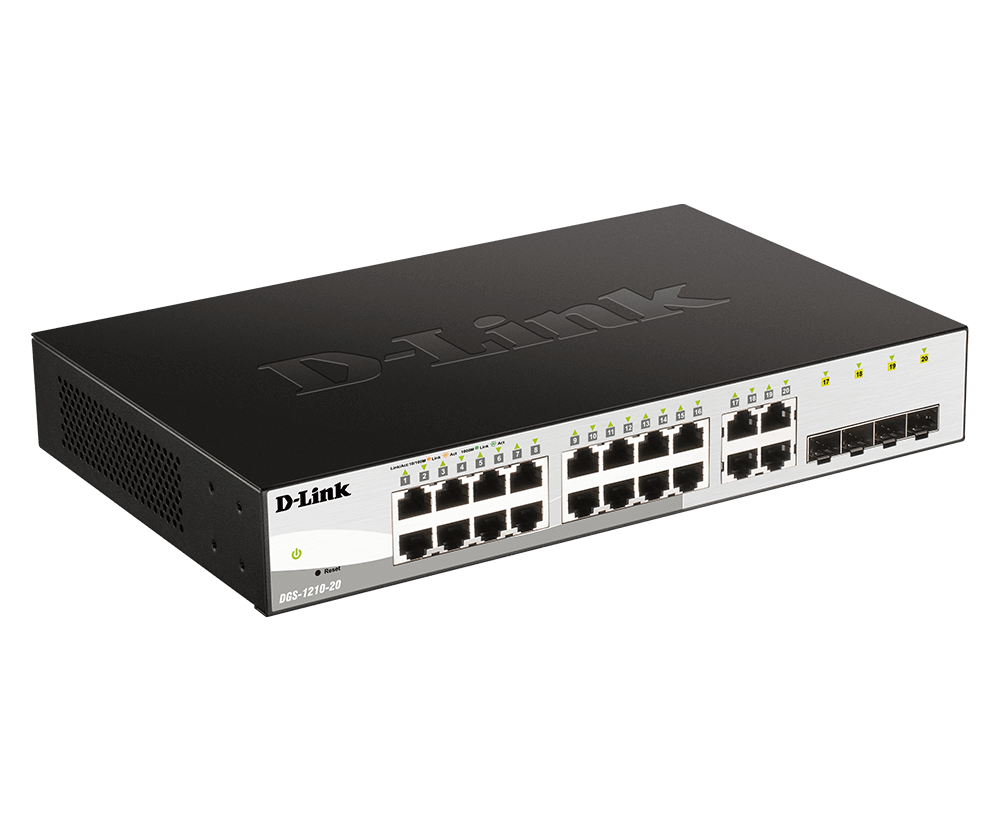 Simple operation:
Series Switches Web Smart D-Link provides an easy operation. All settings can be done through the Web-based interface, regardless of the operating system on a PC. In addition, Web-based user interface contains ten language options, allowing you to make the operation more understandable. When you first install the SmartConsole Utility automatically detects all switches series Smart D-Link network, allowing administrators to quickly assign them IP-address and subnet mask. You can also simultaneously update the software on multiple switches, saving time. Important management capabilities, such as downloading software or configuration provides an improved method of work in the multicast data to multiple switches.
Extensive Layer 2
span class notranslate Function IEEE 802.3x Flow Control allows you to directly connect the server to the switch for fast, reliable data transfer. Maintaining at 2000 Mbit / s in full duplex mode, the switches provide high-speed transmission for connecting jobs with minimal loss of data. span class notranslate Loopback Detection is used to determine the loops and automatic shut-off port or VLAN, which detected a loop. Cable Diagnostics is designed to determine the quality of the copper cables and also the type of cable error.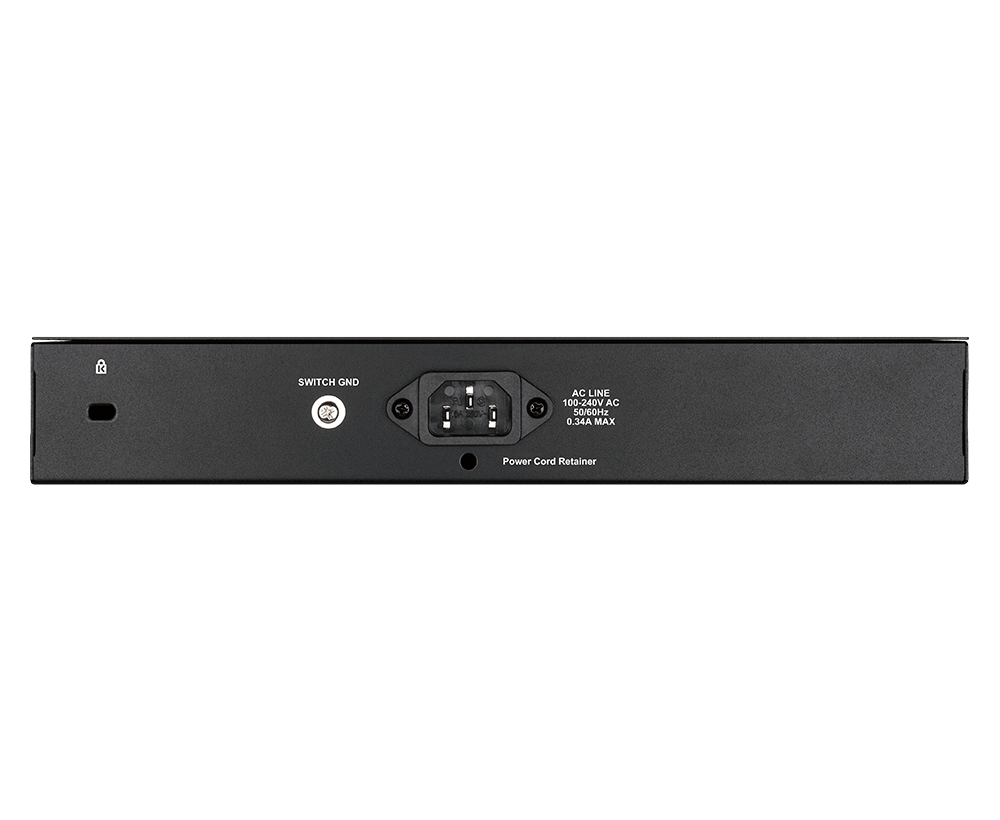 Network Security:
Function D-Link Safeguard Engine protects the switches against traffic flooding caused by, for example, the activity of viruses. Authentication based on 802.1X port allows you to use an external RADIUS server to authenticate users. In addition, the functional ACL (access control lists) enhances network security and helps protect your network by blocking traffic from unauthorized MAC-addresses or IP-addresses. Function is to prevent ARP Spoofing attacks prevents mass-mailing of false ARP-posts intruders. It protects user data from being intercepted with the use of attacks such as "Man-in-the-middle", and also prevents waste of CPU resources for these packages. For added security feature DHCP Server Screening, prohibiting access by unauthorized DHCP-servers.