D-Link
DGS-1005P
D-Link DGS-1005P 5-Port Desktop Gigabit PoE+ Switch
5 Gigabit Ethernet ports (4 PoE + ports)
PoE +, 60W power budget
10Gbps tissue conversion capability
Easy connection and easy installation operation
D-Link 2 year warranty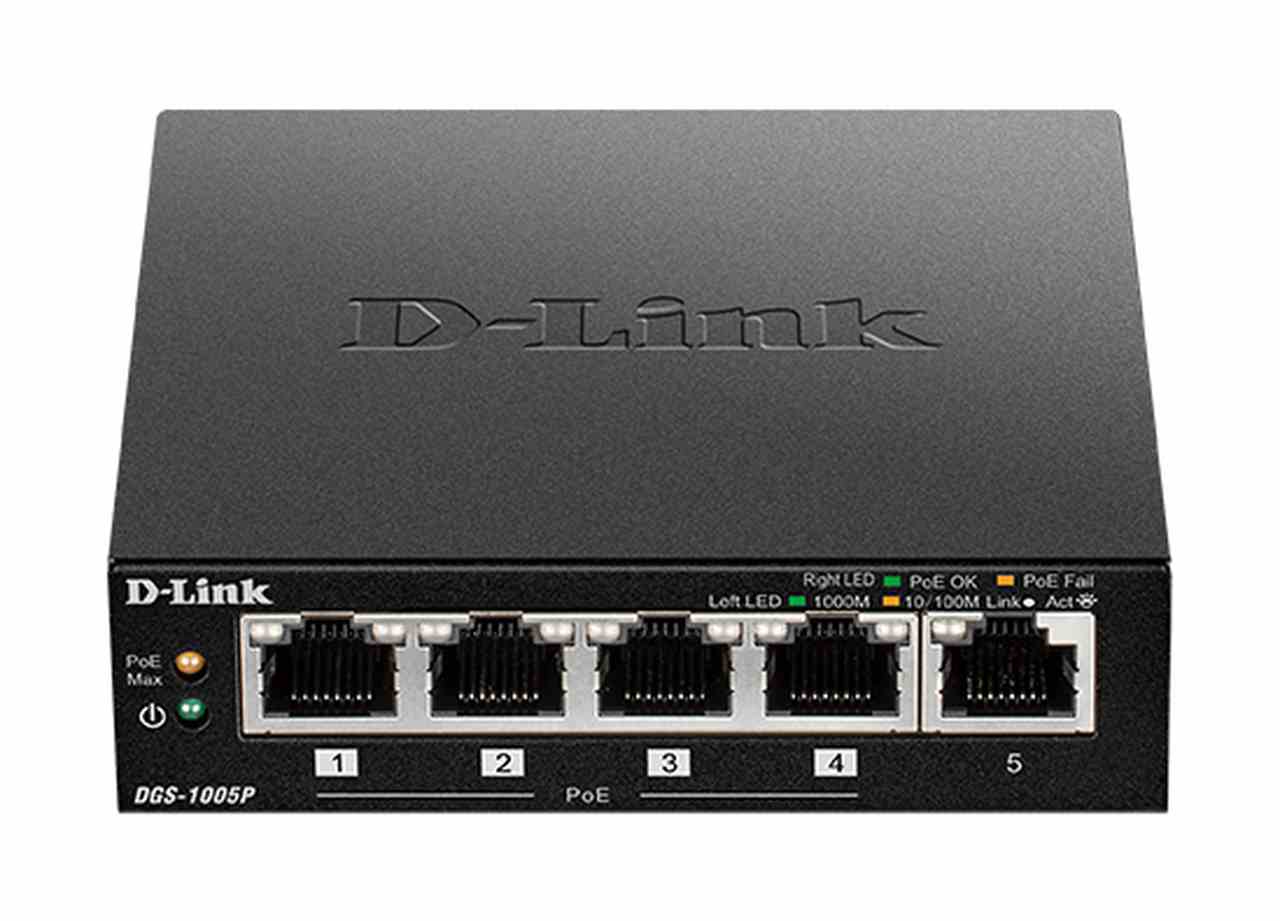 Fast. Compact. Convenient.:
D-Link DGS-1005P 5-Port PoE + Gigabit Desktop Switch allows you to connect Power over Ethernet (PoE) devices such as wireless access points (APS), network cameras and IP phones to your network. Designed for home and small business users, the DGS-1005P is compact and quiet, making it ideal for most rooms and offices.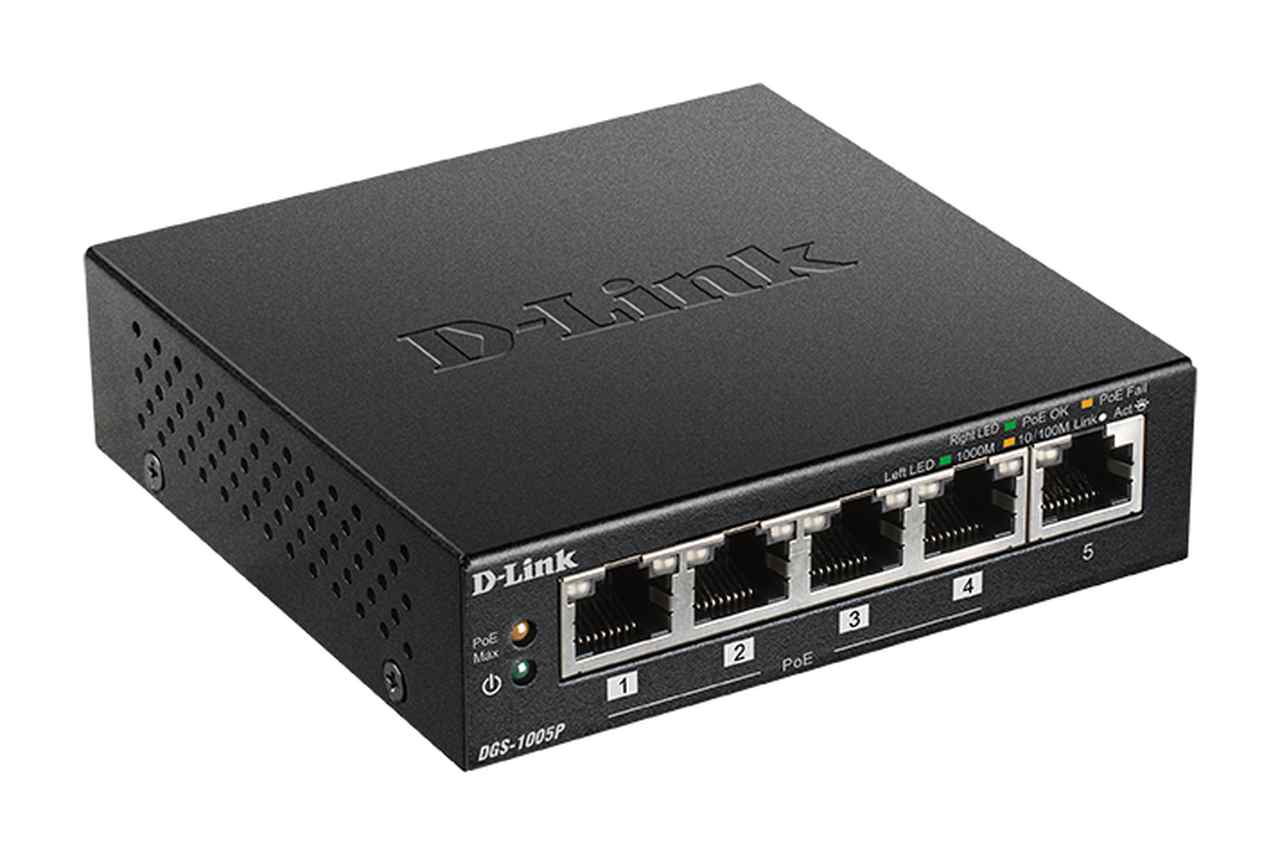 Gigabit Performance:
Auto-MDI / X support on all ports eliminates the need for disconnection cables when connected to another switch, and automatically adjusts port speeds to match the connected device at each port. With link speed filtering, storage and forwarding, the DGS-1005P increases network performance and reduces the distribution of bad network packets.
Power over Ethernet+:
The DGS-1005P has four gigabit Ethernet ports that support IEEE 802.3af and IEEE 802.3at PoE, up to 30W per port and a total power budget of 60W.
You can connect DGS-1005P compatible devices without using additional power supply. This allows you to save cables, power supplies and install equipment in places where there is no direct access to outlets.

Green Technology:
The DGS-1005P uses environmentally friendly technologies such as IEEE 802.3az Energy-Ethernet (EEE), connection status detection and cable length detection.
EEE controls the switch power consumption depending on network usage, reducing power consumption during idle hours. Link state detection disables unused ports, saves power when connected devices are closed or turned off. Cable length detection adjusts the output power of the port based on the cable length, reducing the power consumption of the converter.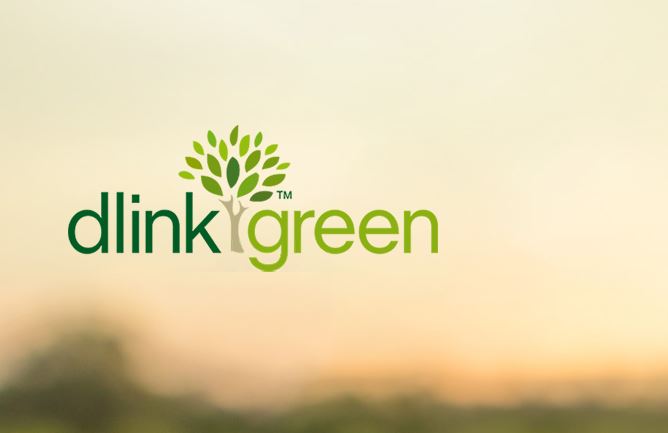 Compact and Silent:
The limited design of the DGS-1005P allows it to be stored in most places, including those with limited space.
Desktop Format Factor provides everything you need to build or expand a new network, and its unobtrusive design ensures quiet operation in noisy environments such as workplaces and conference rooms.
We're here to help:
Over 30 years in the network industry: creative and innovative solutions for small businesses and large corporations around the world.
Talking to us is easy: We are easy to reach with competent environmental support in 16 countries. Our support teams are ready to help you.
2‑Year D‑Link Warranty: D-Link 2 year warranty is backed by an industry leader.