Modem Router
2 detachable omni-directional antennas
Access Point (AP), WDS bridge, WDS with AP, Wireless client
IEEE 802.11n, IEEE 802.11g, IEEE 802.3ab, IEEE 802.3af, IEEE 802.3u, IEEE 802.3
Find similar
D-Link DAP‑2360
D-Link DAP‑2360 Wireless N Rugged PoE Access Point
Ease of administration with a free centralized management solution powered by D-Link
Transfer cost up to 300Mbps for fast downloads and fast connections
Power over Ethernet (802.3af) Support for easy installation and reduced cable
The entire steel construction allows it to be carefully placed on the roof area for greater efficiency.
Clean line design, suitable for accurate visibility when mounted on wall (installation hardware included)
Supports up to 8 VLANs for better network management and multiple SSID settings.
The wireless network supports both private and corporate versions of WPA and WPA2.
Gigabit Network port for high performance wired network
Supports multiple AP mode modes to optimize performance based on network requirements.
Mac address filtering and WLAN segmentation provide complete control over network access
It acts as an independent access point or as part of a centralized, expandable, multi-device deployment.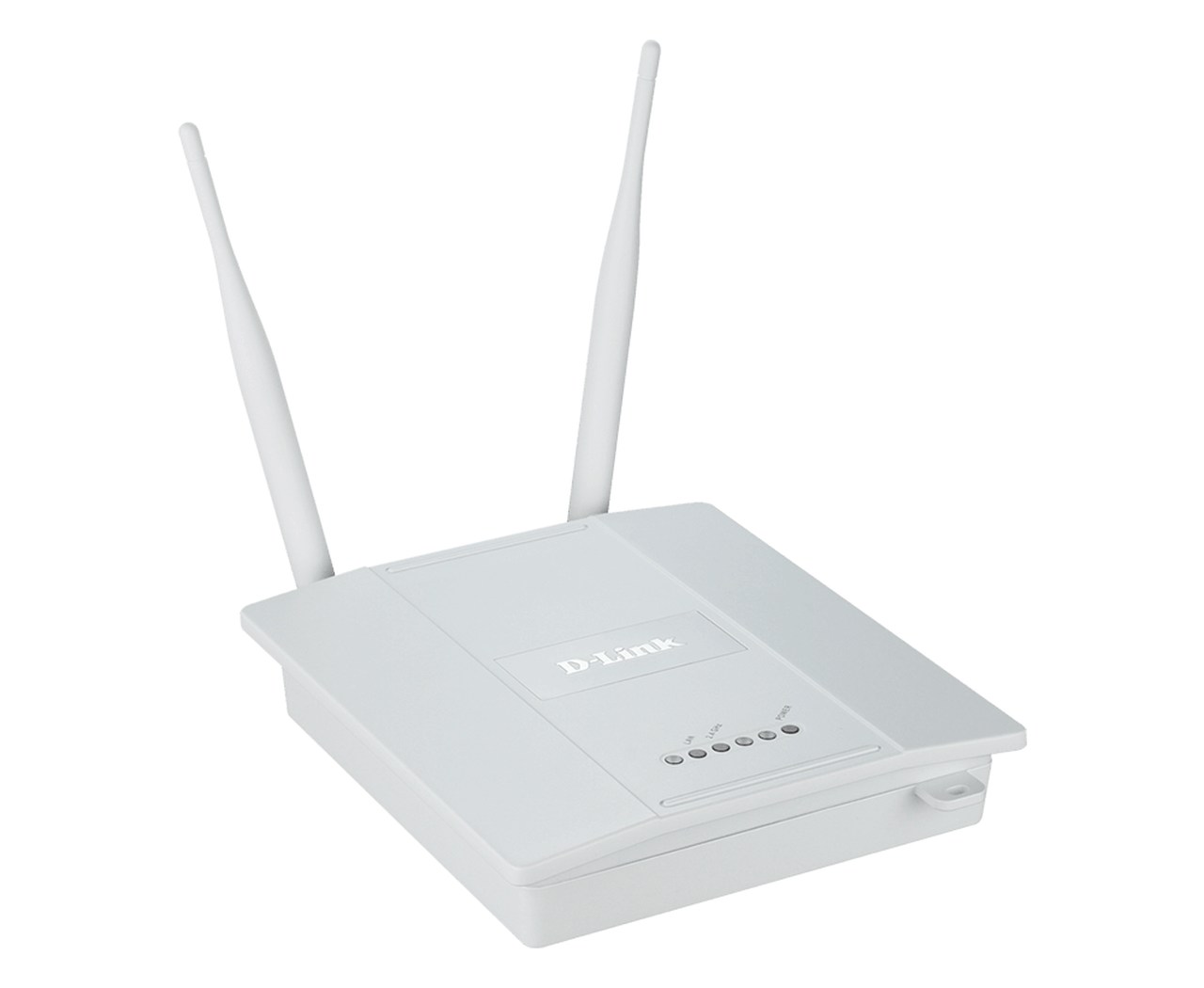 Free Nuclias Connect Remote Centralized Management Software:
Nuclias Connect is a centralized management and analytics solution from D-Link that provides convenience, control, configuration, and cost-effectiveness for SMB networks. Provides network monitoring, device management, and configuration via an easy-to-use software interface.
Multi-Mode Makes the Most of your Network Capabilities:
For better network performance, the DAP-2360 has a number of modes designed to better meet your network's individual needs. Access point, Wireless Client, WDS (Wireless Distribution System) and WDS provide convenient and customizable delivery with access point modes.
Access Point:
Add wireless access to a wired network.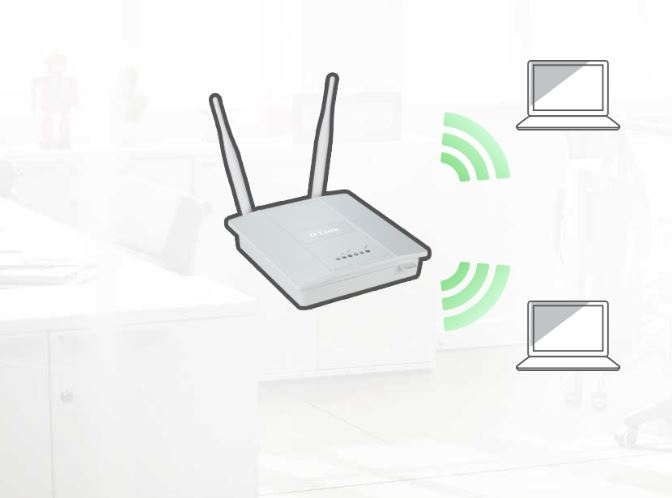 Wireless Client:
Add wireless to your device without a Wi-Fi adapter.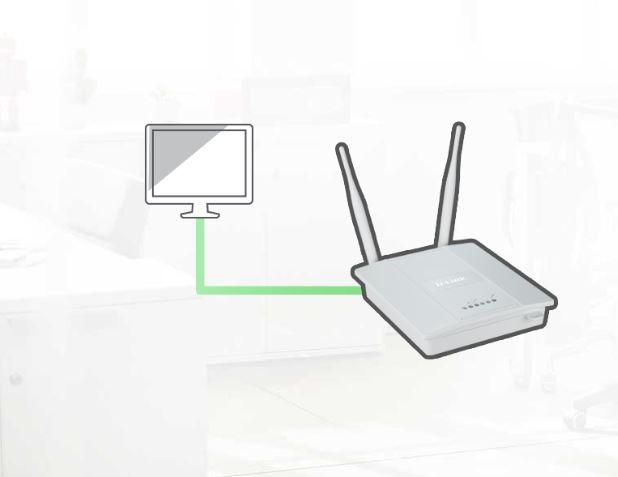 WDS:
Wireless connection between two different networks.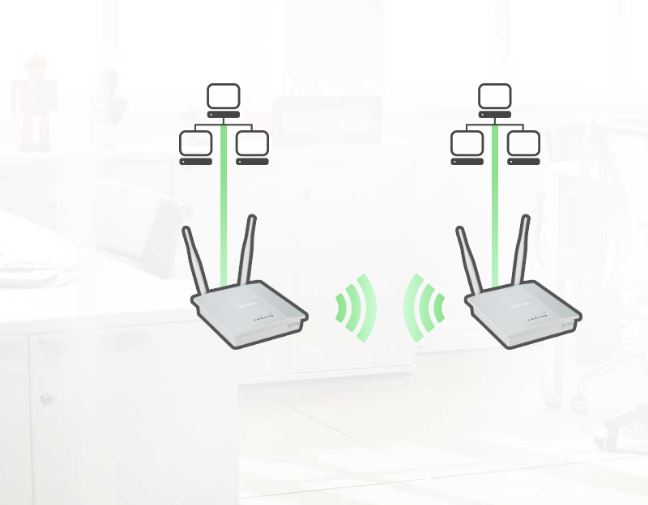 WDS with AP:
When providing wireless access to both networks, connect two different networks wirelessly.
Take a Load Off and Let Your AP do the Hard Work:
The DAP-2360's load balancing feature adjusts the workload at two or more access points for optimal resource usage, bandwidth and response time, and Ethernet fairness allows for equal distribution of air time for each connected customer. The result is a seamless and stable connection with each user - perfect balance.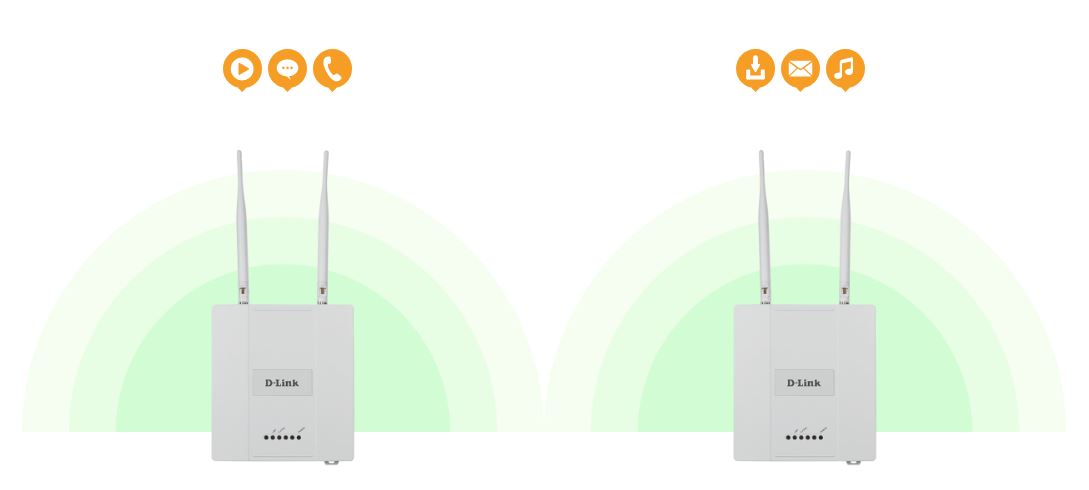 Rugged and Refined Industrial Design:
The DAP-2360 combines clean and precise design with the right combination of materials. The fresh white body not only fits any decor, but also fully complies with industry fire safety standards and safety codes for safety outside of the eyes and airways.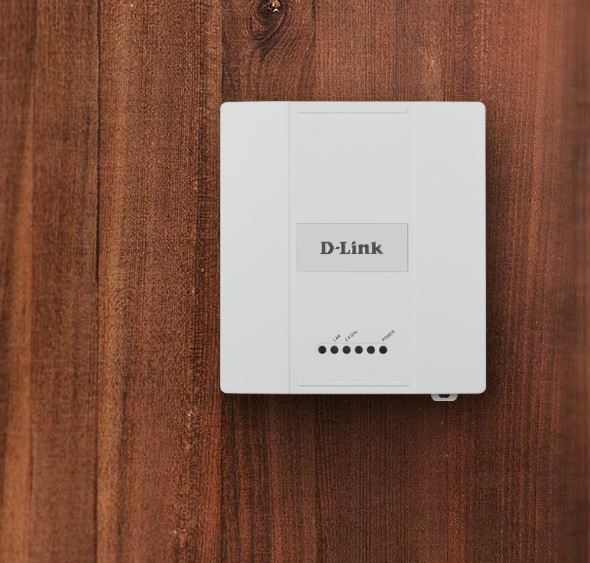 Make Every Second Count with Advanced Quality of Service:
The DAP-2360 not only supports high-speed wireless network speeds of up to 300Mbps in the 2.4 GHz band, but also supports WiFi multimedia (WMM ™), primarily improving the quality of service (QoS) of your network. Different types. Traffic. Apps such as audio, video and audio, which require high bandwidth and high performance through QoS, WMM, ensure a high or low priority for a seamless Wi-Fi experience.

The Beating Heart of Your Network:
The core of your network is the DNH-100 wireless controller or "hub". It covers all aspects of accessing and managing access points, enabling them to work together as a team. Features such as self-control, self-improvement, and self-healing will keep the network afloat.
Has network control ever been easier?
Download the app now and get started.