Modem Router
10/100/1000 Gigabit Ethernet Port
2.4 GHz: Up to 400 Mbps, 5 GHz: Up to 867 Mbps1
IEEE 802.11ac, IEEE 802.11n, IEEE 802.11g, IEEE 802.11k, IEEE 802.11b, IEEE 802.11a, IEEE 802.3ab, IEEE 802.11v
Find similar
D-Link DAP-1620
D-Link DAP-1620 AC1300 Wi-Fi Range Extender
Wireless AC speed up to 1300Mbps
Dual band communication reduces interference
D-Link Wi-Fi Mesh Technology-Creates a mesh network with compatible routers.
Supports 802.11k / v intelligent network roaming
Signal strength indicators help you find the best location
Gigabit Ethernet port for creating Wi-Fi hotspots and connecting wired devices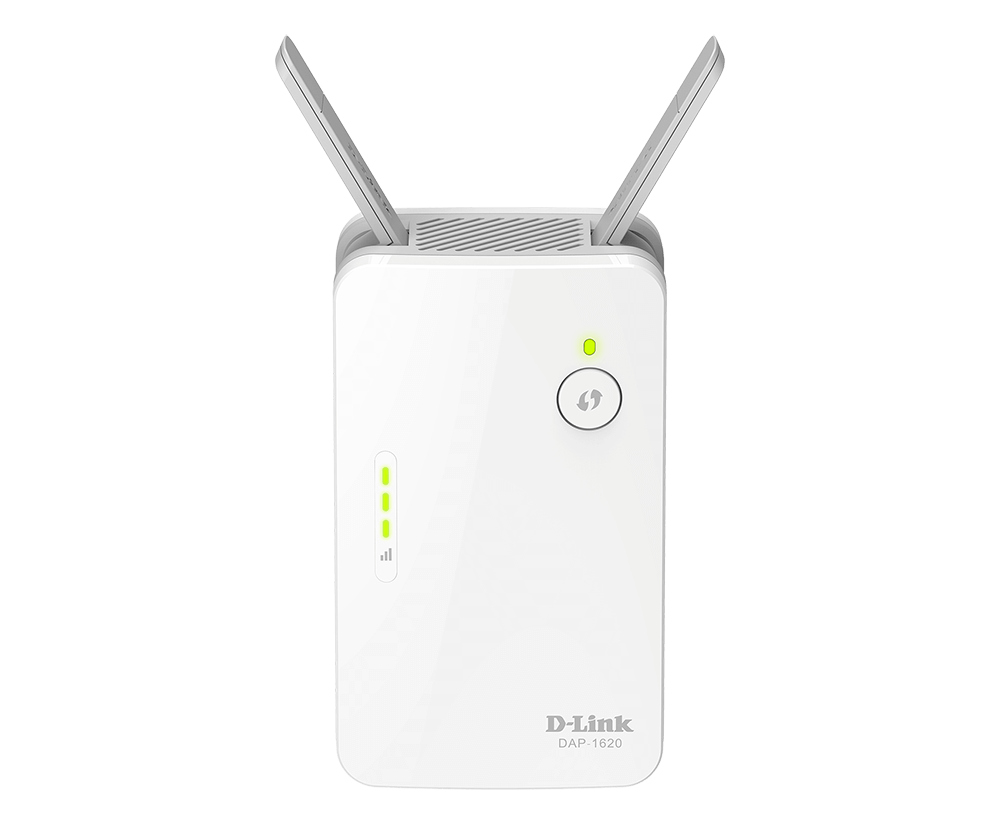 Extend Your Wi‑Fi:
The DAP-1620 AC1300 Wi-Fi Range Extender is a portable plug-in Wi-Fi Extender that allows you to extend your existing wireless network. You can place it anywhere in your home to extend the reach of your wireless network. Compact yet powerful, it supports wireless AC power up to 1300Mbps and fits in the palm of your hand.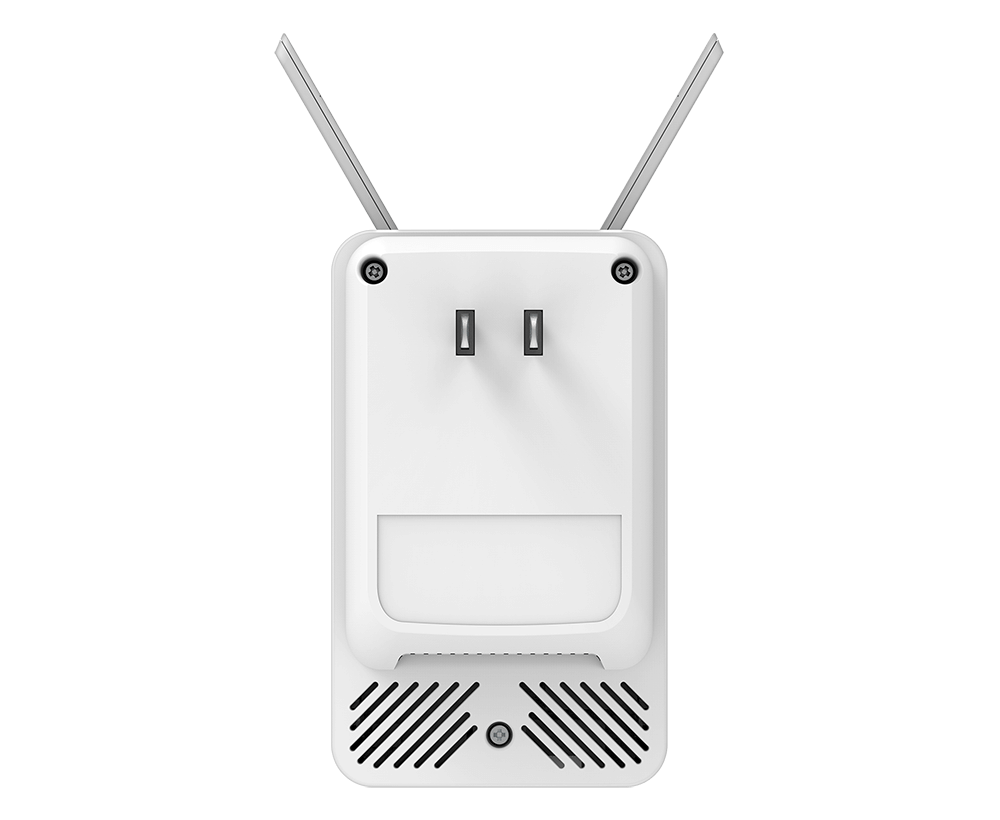 You've Got Your Wi-Fi Now Boost It:
The AC1300 Wi-Fi Range Extender works with compatible routers to extend the appropriate Wi-Fi coverage. Small yet powerful, it supports wireless AC power up to 1300Mbps and fits in the palm of your hand.
Gigabit Port: Add a wireless connection to your computer, game console, smart TV, or add Wi-Fi to your wired network.
Signal Strength Indicator: Use the smart LED indicators to find the best location for your repeaters.
AC1300 Speeds: Total Wi-Fi speed up to 400Mbps (2.4GHz) + 867Mbps (5GHz).
Wi-Fi Mesh: Get a more dynamic and future-proof network with advanced Wi-Fi mesh capabilities.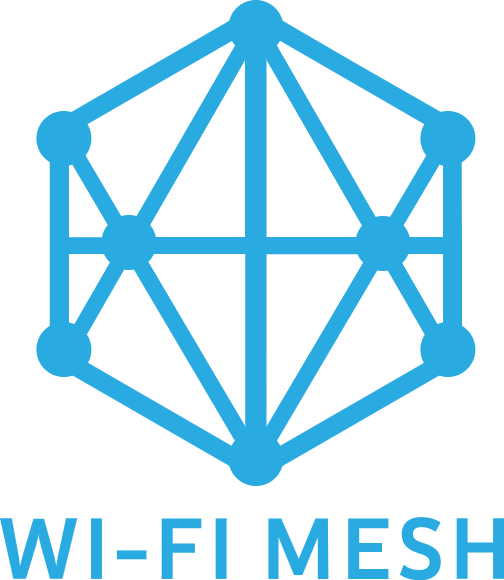 Future-Ready Your Mesh With Wi-Fi Mesh:
Combining the AC1300 Wi-Fi Range Extender with one compatible D-Link Wi-Fi router provides Wi-Fi, a premium network that enhances your entire home network with many advanced features that enhance your mesh network. Will be done. Experience the future of Wi-Fi networking today!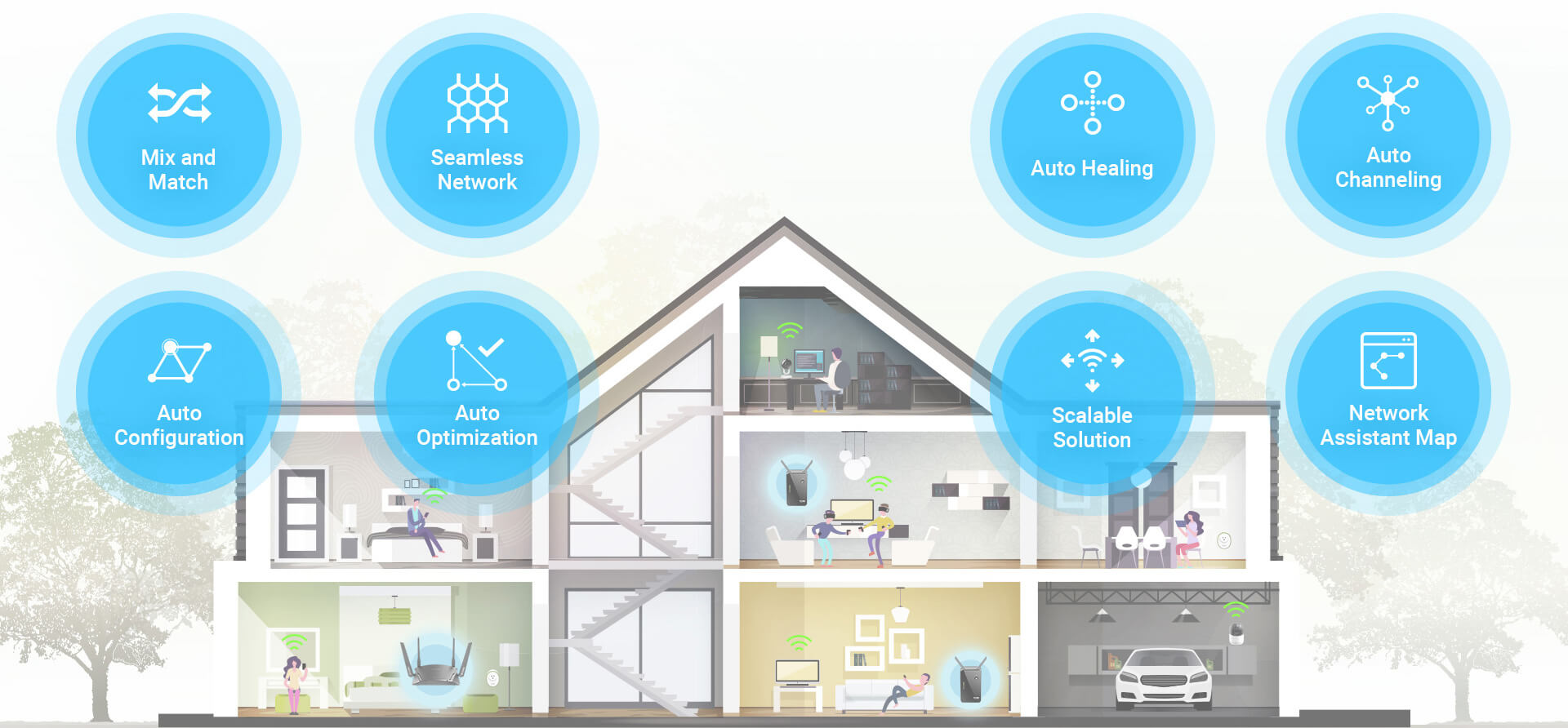 Mesh Smart Roaming with 802.11k/v:
802.11k / v mesh roaming allows you to intelligently switch your device to a stronger Wi-Fi signal as you move around the house. Pair with other 802.11k / v-enabled routers or extenders to roam your home smart network at any time.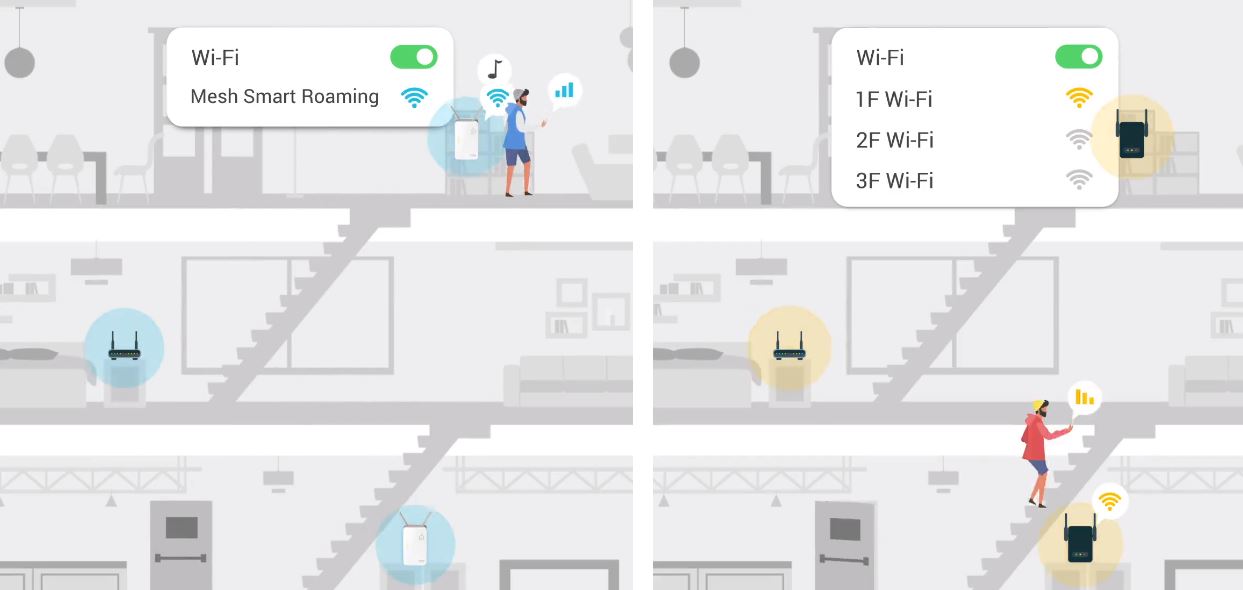 Extend Your Wireless Network:
Dual-band technology reduces interference from wireless transmitters near your home, helps ensure compatibility with traditional wireless devices on your network, and allows you to enjoy fast and reliable wireless connections... Instead, use built-in Gigabit Ethernet ports and existing wired Ethernet cables to extend wireless coverage without worrying about signal strength.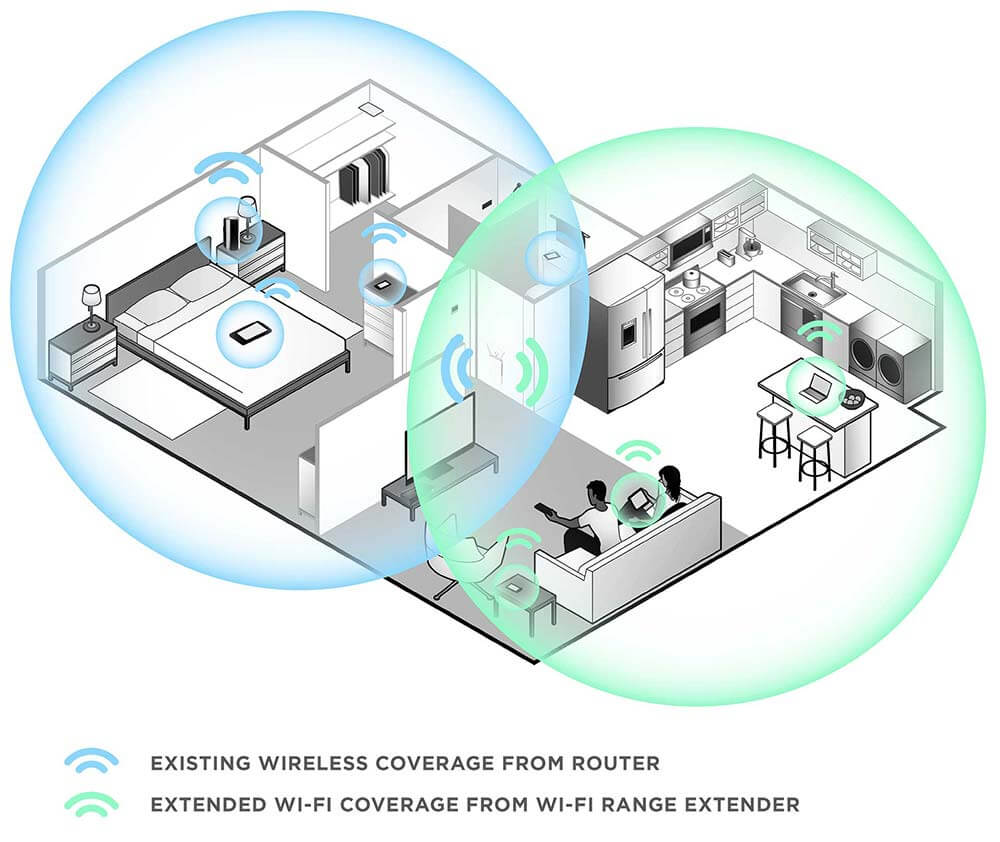 Easy to Set Up, Easy to Use:
It can be easily set with the D-Link Wi-Fi app and smartphone. Alternatively, you can use the one-touch setup by pressing the WPS button on the DAP-1620 and the router or access point you want to extend. DAP-1620 configures automatically. There is also a built-in setup web wizard that allows you to set up wirelessly using your computer or mobile device.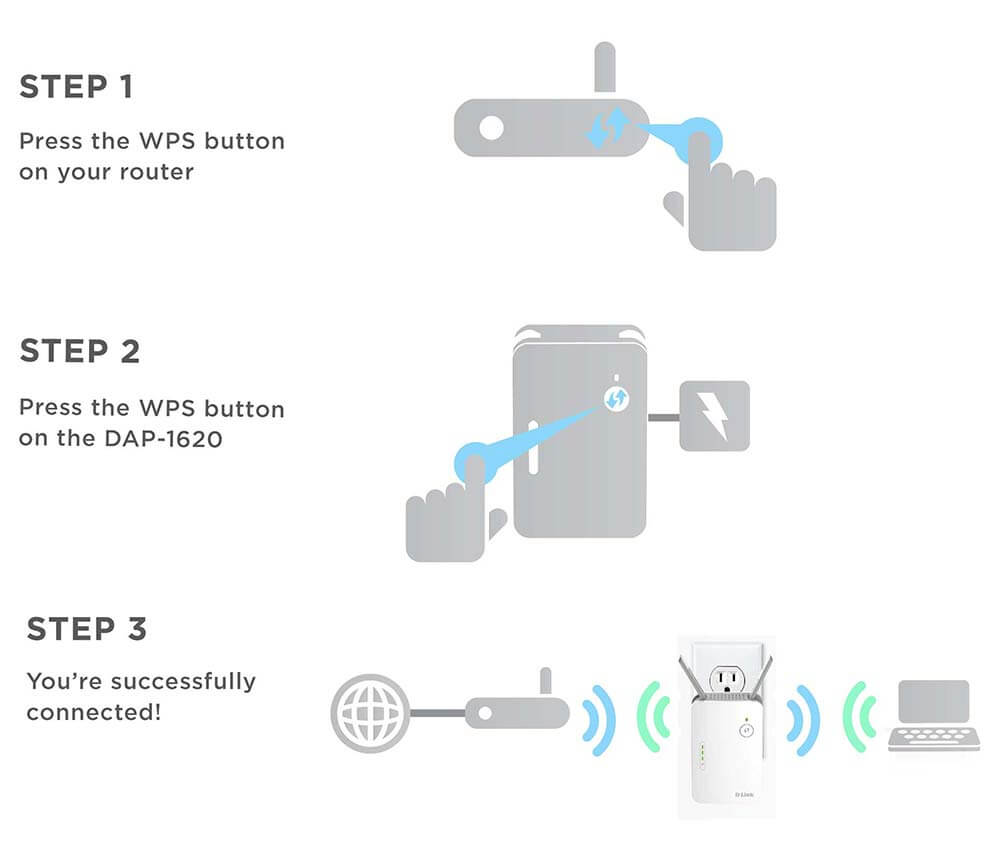 Compact, Convenient Design:
Ideal for home or small office use, the DAP-1620 can be plugged directly into a wall outlet without the hassle of a power cord. When placed around a house, bright LEDs that indicate signal strength make it easy to find the right place. External antennas improve coverage, but can also be folded for maximum portability.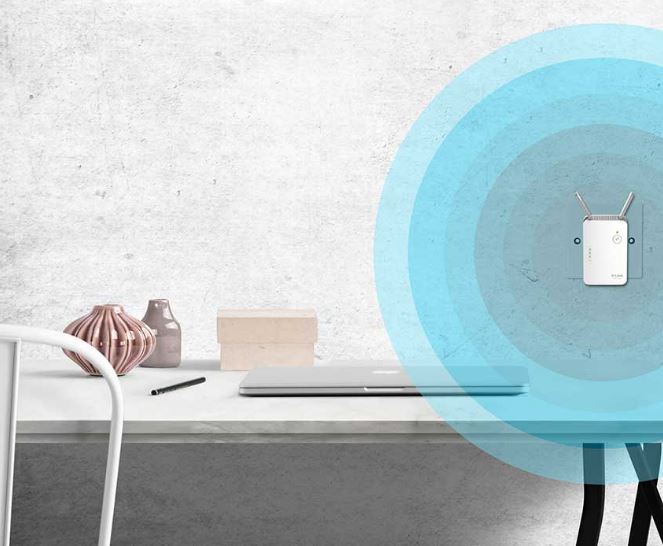 SIMPLE SETUP. STEP-BY-STEP:
It's very easy to set up. The D-Link Wi-Fi app guides you step-by-step through the process to provide hassle-free access to high-speed tri-band Wi-Fi routes.