Modem Router
Two 2 dBi Gain detachable omni-directional antennas
Access Point, Wireless Client, Bridge, Bridge with AP, Repeater (Range Extender), WISP Client Router, WISP Repeater
One 10/100BASE-TX Ethernet LAN port
802.11n wireless LAN, 802.11g wireless LAN, 802.11b wireless LAN, 802.3/802.3u
Find similar
D-Link DAP-1360

D-Link DAP-1360 Wireless N Range Extender
Seven modes of operation: Act as an access point, wireless client, bridge, access point bridge, repeater (range extender), WISP client router, or WISP repeater.
WPA2 / WPS wireless encryption.
The 802.11n wireless standard offers six times the speed and longer range of 802.11g.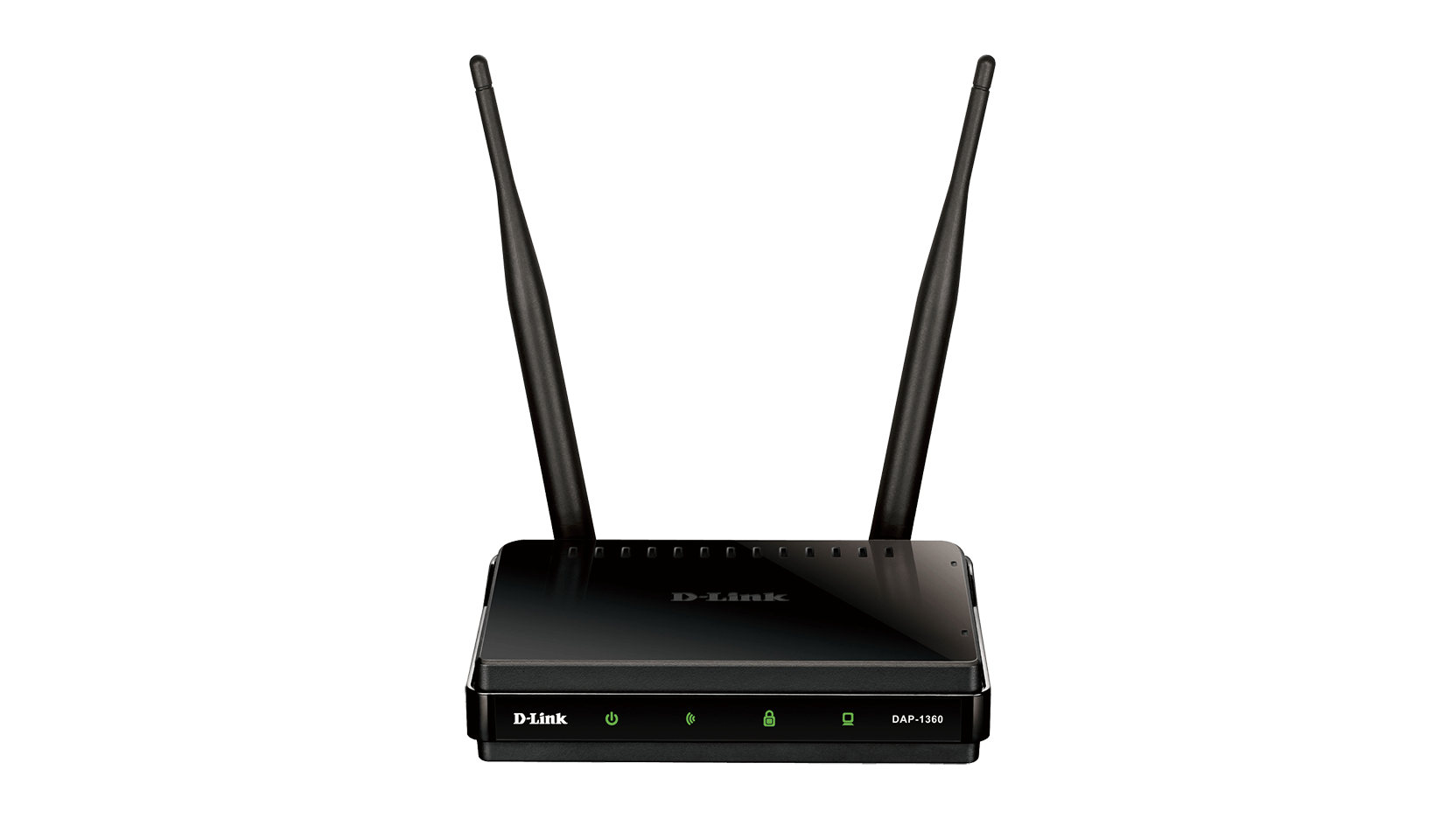 Multiple Operation Modes:
The DAP-1360 has seven modes of operation, giving you the flexibility to configure your device for use in a variety of wireless applications. Access point mode allows the device to act as a central hub for wireless network users. Wireless client mode allows you to connect the DAP-1360 to another access point. Bridge mode allows you to bridge two wired networks, while access point bridge mode allows the device to act as a wireless hub and bridge at the same time. Repeater mode extends the wireless coverage area to cover all dead zones. WISP client router mode allows wireless Internet subscribers to share their Internet connection with their home or office Ethernet-enabled computer without the need for an additional router. Finally, the device acts as a WISP repeater (range extender), allowing WISP subscribers to share their Internet connection with wired and wireless computers without an additional router.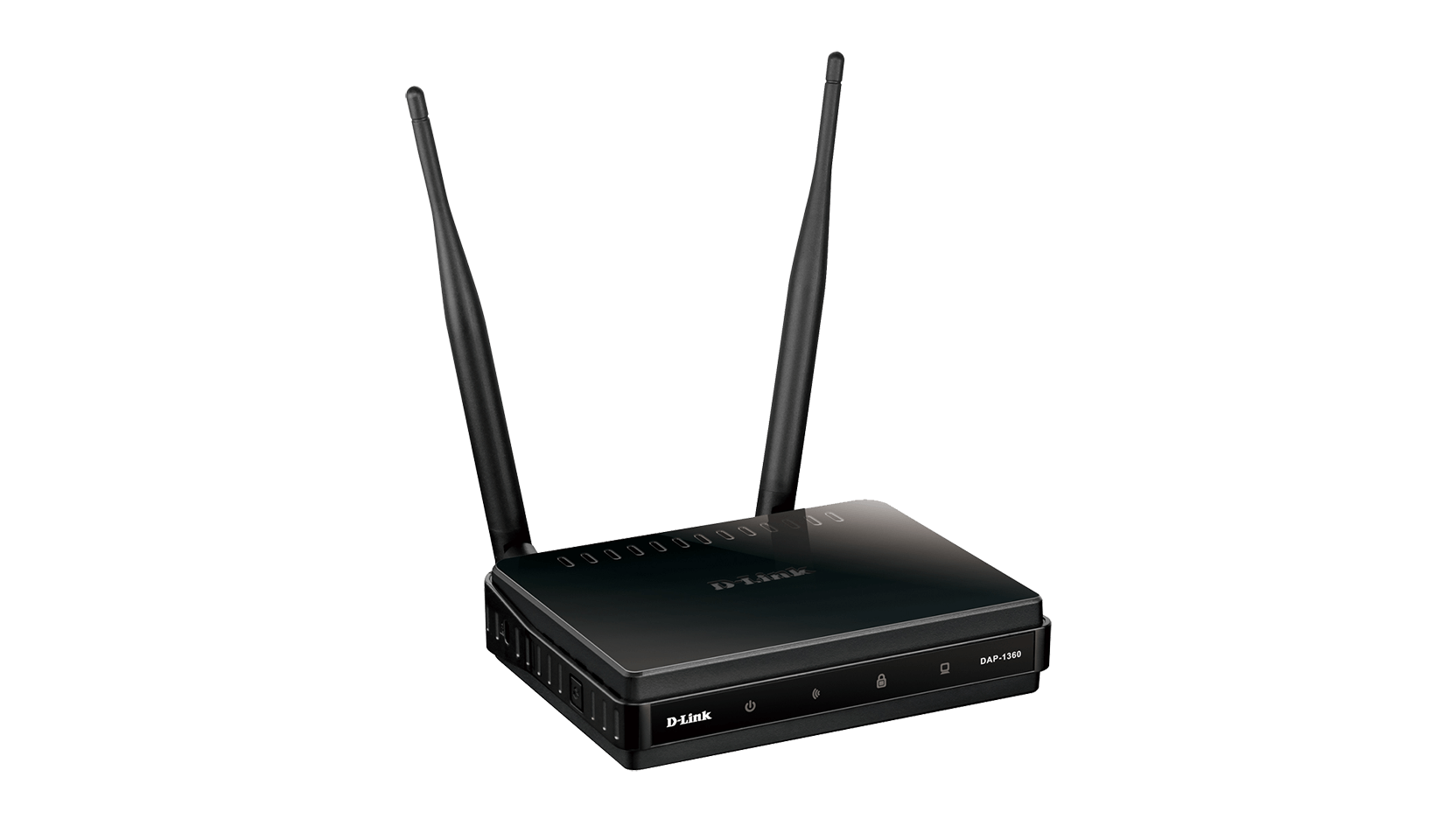 Better Wireless Coverage:
The D-Link DAP-1360 Wireless N Range Extender can provide wireless connectivity to wired networks and upgrade and extend existing wireless networks. Browsing the web, checking email, and chatting online with family and friends faster, from previously inaccessible sites.
Effective Power Saving:
The DAP-1360 has a built-in scheduling feature that allows you to turn off your wireless network when not in use. This feature reduces power consumption, saving energy and costs.
Quick and Easy Installation:
The D-Link Setup Wizard allows you to set up your wireless network in minutes. Configure the DAP-1360 operating mode to make it easy to add new wireless devices to your network. With DAP-1360, you can quickly and easily create a simple wireless network for your home or office. To get started, open a web browser and go to http: // dlinkap or http://192.168.0.50. Enter admin as the username and leave the password blank. The setup wizard will guide you through the steps required to set up and boot your device.
Wireless Encryption:
DAP-1360 provides 64/128 bit WEP and WPA / WPA2 encryption for wireless networks and data. The device also supports Wi-Fi Protected Setup (WPS), which allows you to quickly set up your wireless network. In addition, the device supports MAC address filtering and the "Disable SSID Broadcast" feature, limiting the visibility of your home or office network.