Cosrair CV650 650W 80+ Bronze Certified PSU Power Supply
Cosrair CV650
Cosrair CV650 650W 80+ Bronze Certified PSU Power Supply
CV650 Power Table:
MODEL
RPS0128
PART NO.
CP-9020236
AC Input Rating
AC INPUT
100-240V
INPUT CURRENT
10A-5A
FREQUENCY
47~63Hz
Max Load
Max Output
+5V
20A
130W
+3.3V
24A
+12V
52A
624W
-12V
0.3A
3.6W
+5VSB
3A
15W
TOTAL POWER
650W
Ultra Efficient:
The CV Series 80 PLUS Bronze is certified and offers up to 88% efficiency at low temperatures and low energy costs.
Continuous, Reliable Output:
Like all CORSAIR power supplies, the CV Series works just as well.

Low-Noise Operation:
The 120mm low-noise, temperature-controlled cooling fan is a high-speed rotating PSU under extreme stress and reduced to quiet operation at low load.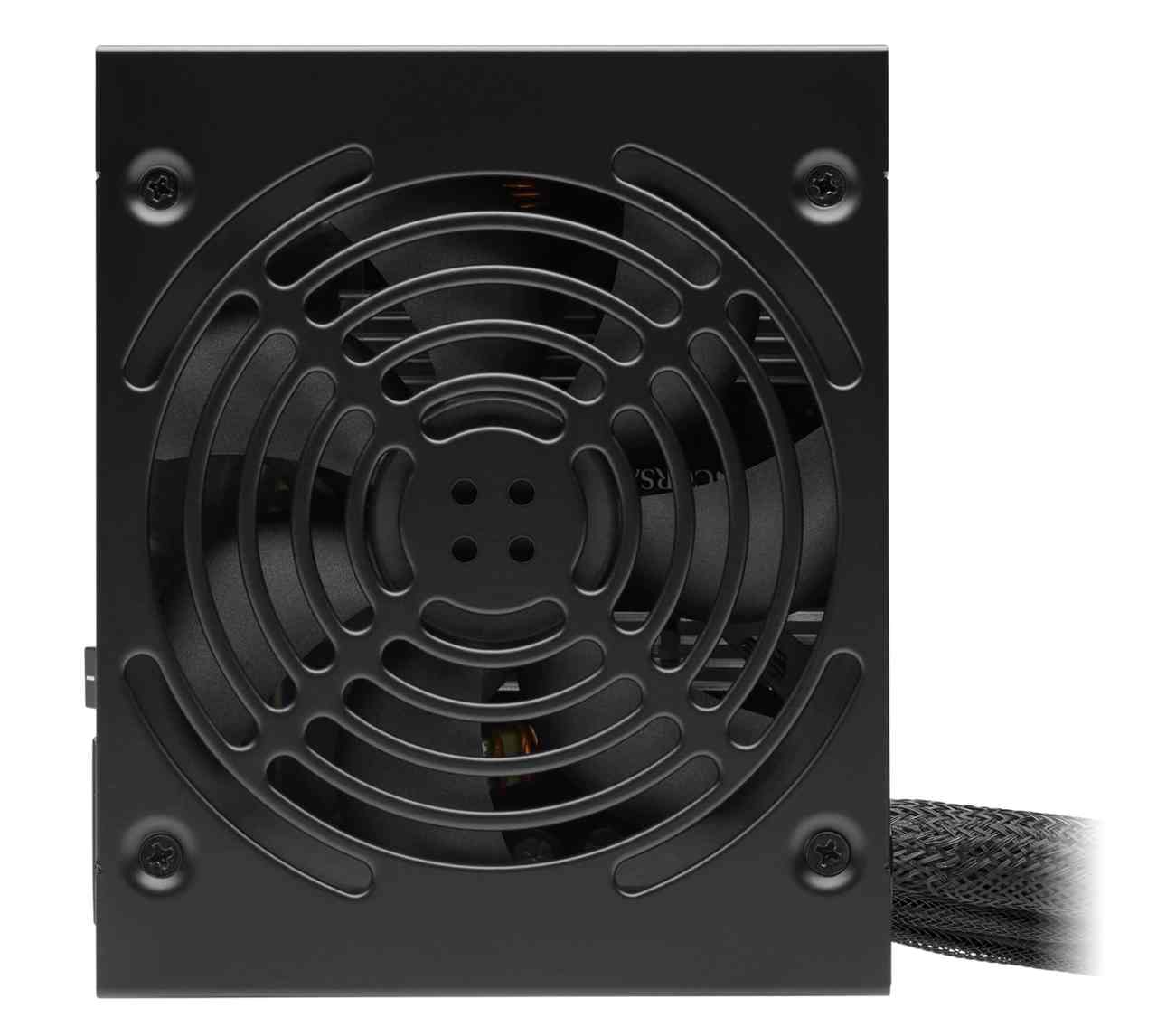 Compact Design:
The CV Series handles are only 125mm long, making them easy to fit on all modern PC cases.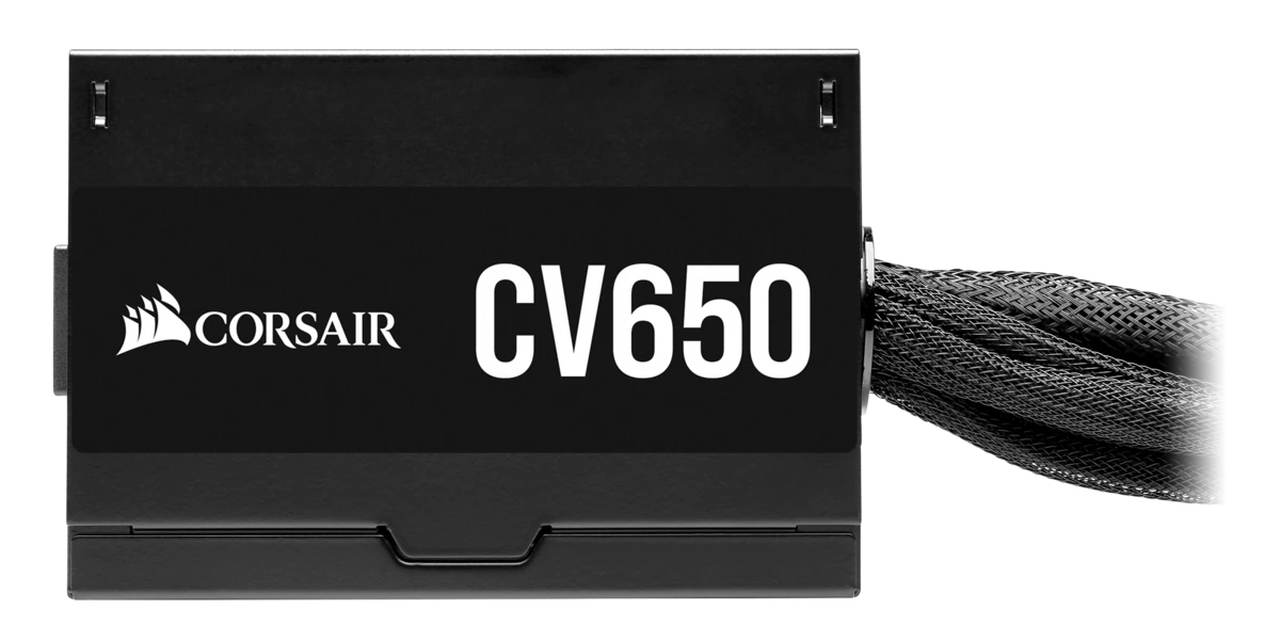 Stealth Mode:
Black sleeveless cables and black powder-coated chassis seamlessly blend into your PC style.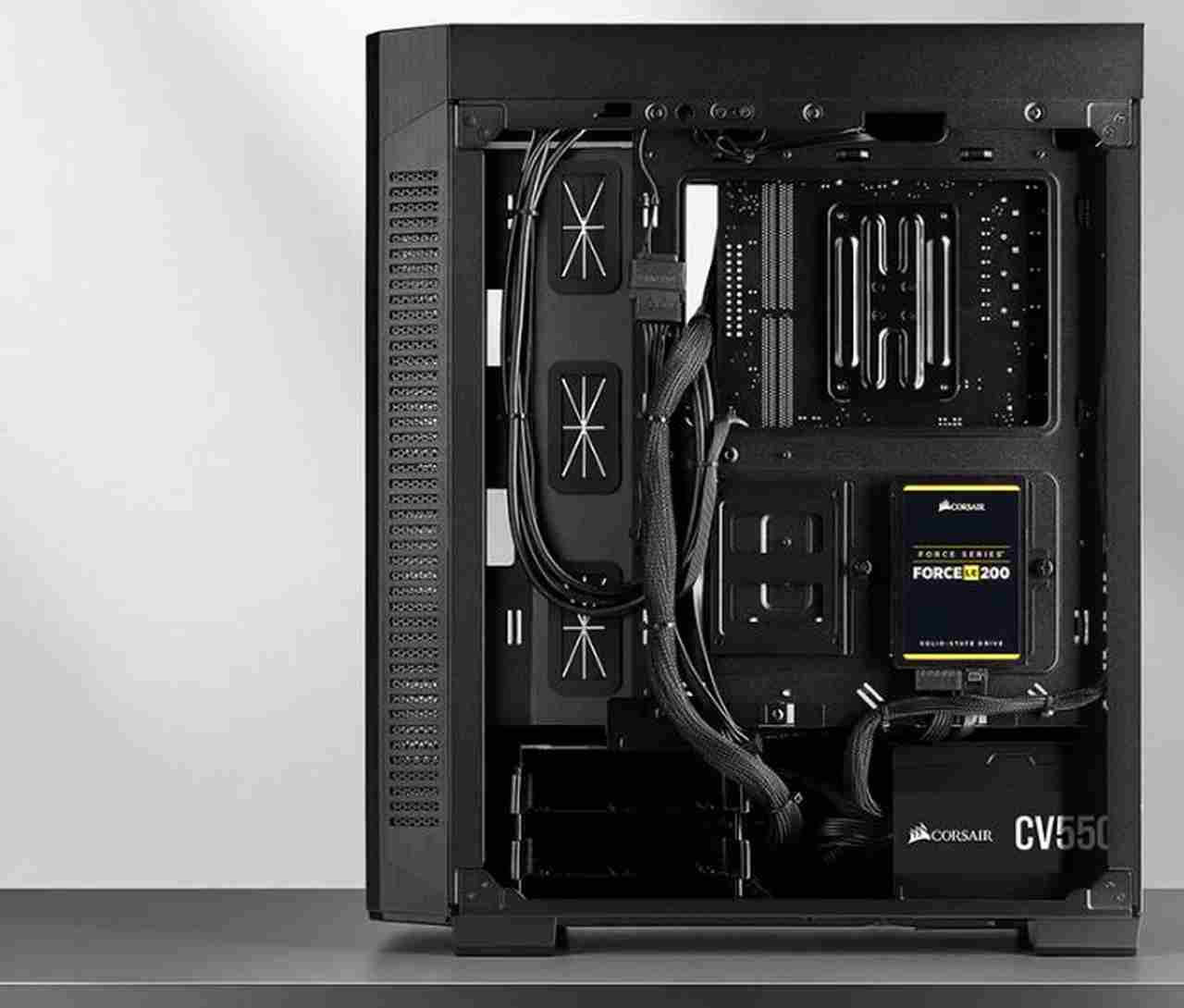 Guaranteed Reliability:
Three-year warranty by CORSAIR Global Technical Support.