ASUS TUF 3-RX5600XT-O6G-EVO-GAMING GDDR6 6GB
TUF built
The TUF Gaming X3 Radeon ™ RX 5600 XT EVO equips 3 powerful fans to up the cooldown bet, without sacrificing the durability that makes it a TUF. Each card is built with Auto-Extreme manufacturing, protected by a rigid backplate that prevents flexing of the PCB, and uses durable double ball bearings. And it's all backed by a rigorous battery of validation tests to ensure compatibility with the latest TUF products. If you are looking for the super cool graphics card tank, lock and charge your gear with the TUF Gaming X3 EVO.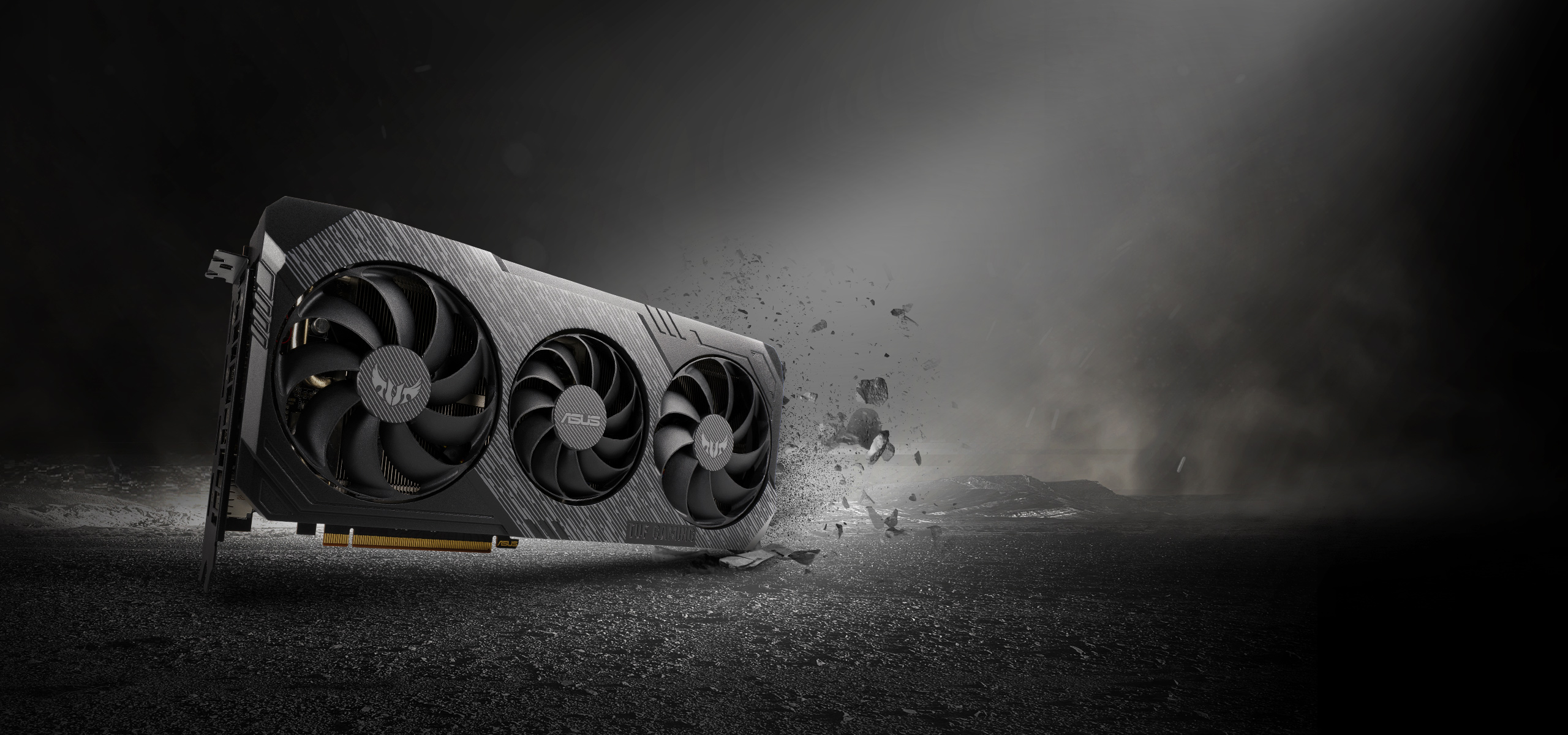 Axial Tech Fan Design
Better faster stronger
Recently designed for the latest generation of high-end ROG graphics cards, these fans feature a smaller hub that facilitates longer blades and a barrier ring to increase downward air pressure.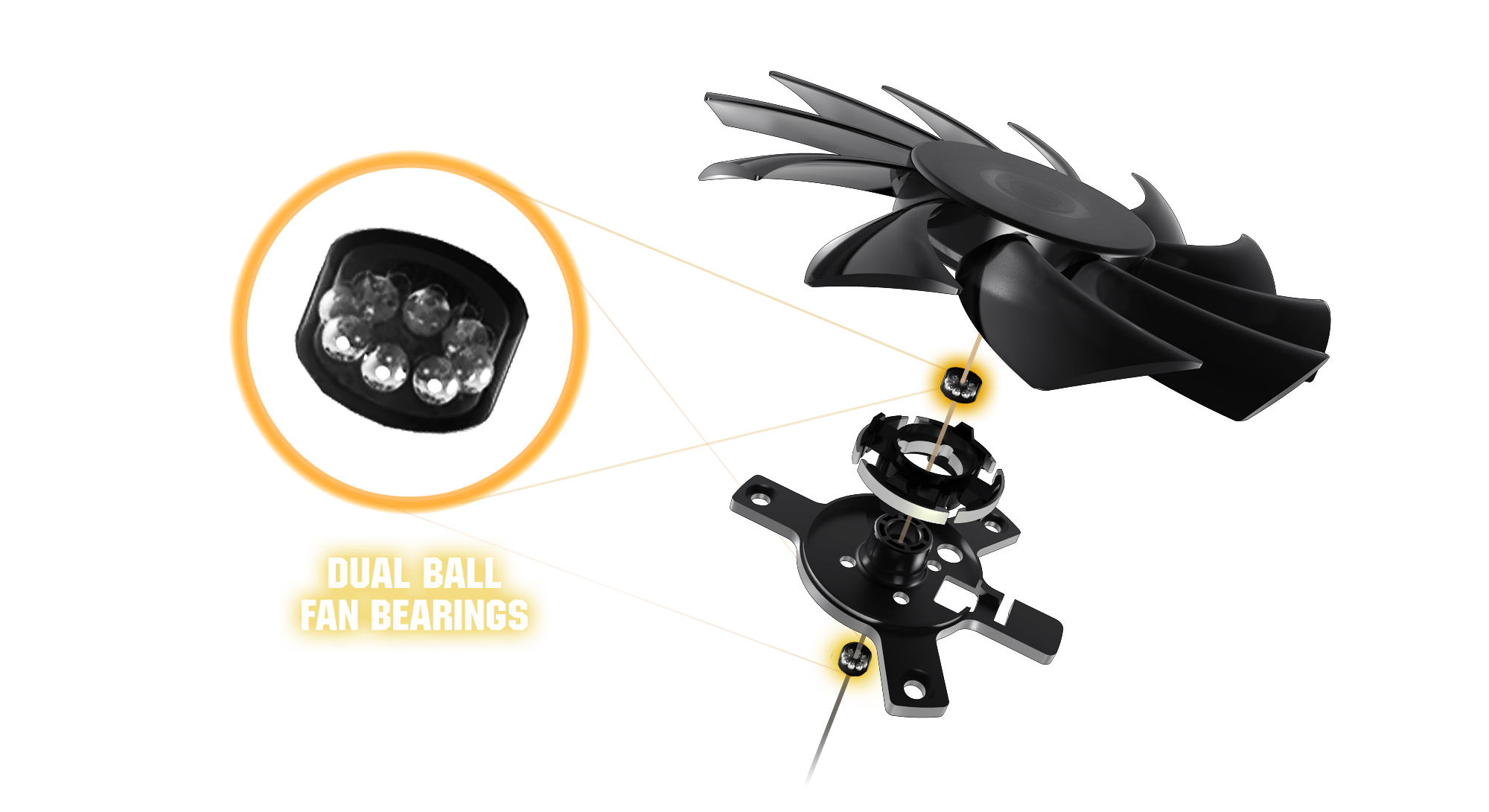 Auto Technology - Extreme
Automated precision manufacturing
Auto-Extreme technology is an automated manufacturing process that sets new industry standards by allowing all welds to be completed in one pass. This reduces thermal stress on components and avoids the use of aggressive cleaning chemicals, resulting in less environmental impact, lower manufacturing energy consumption and a more reliable product overall.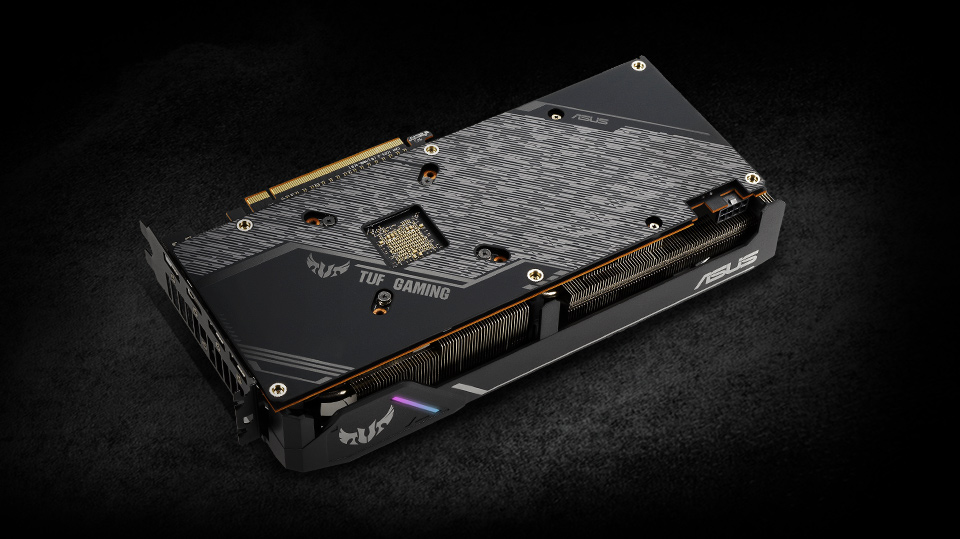 TUF compatibility tests
Better together
Our partners' ASUS TUF Gaming and TUF Gaming Alliance products are subject to a rigorous battery of validation tests to ensure a seamless plug-and-play experience. All products also share a common design language, making it easy to build a complete battle station that has a unified aesthetic.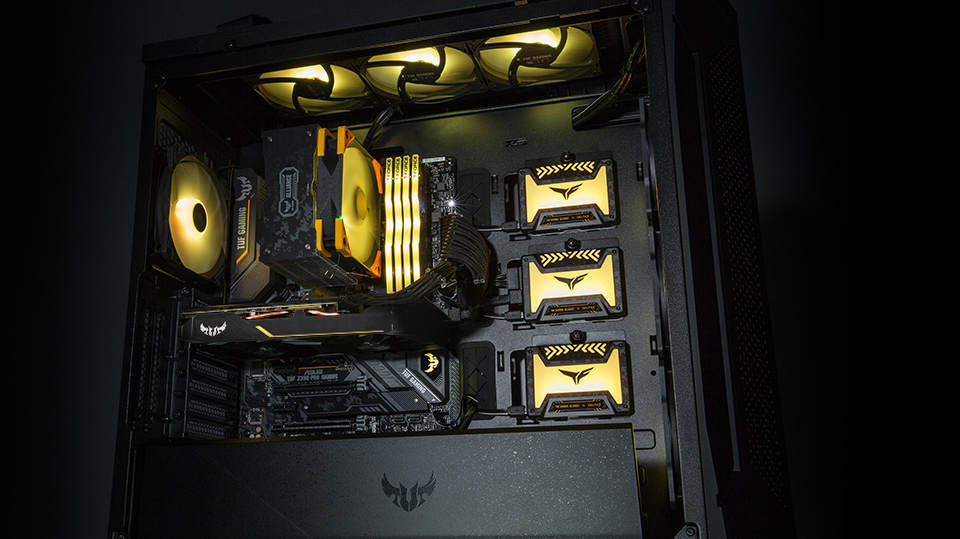 GPU Tweak II
Monitor, adjust and tune
The ASUS GPU Tweak II utility takes graphics card tuning to the next level. It allows you to adjust critical parameters, including central GPU clocks, memory frequency, and voltage settings, with the option to monitor everything in real time through a customizable on-screen display. Advanced fan control is also included along with many more features to help you get the most out of your graphics card.