Cisco SG250-26
Cisco SG250-26 24-Port Smart Managed Gigabit Switch
In today's highly connected world, reliable access to network resources is critical to all businesses. However, you need to invest wisely to stay competitive by knowing how to separate the do-gooders from the do-gooders and get the most bang for your buck. Investing in network infrastructure requires building a solid foundation for your business, but that doesn't mean you need the most advanced features on the market.
For enterprises that require high performance, enhanced security, and extensive network management capabilities, fully managed switches are an excellent choice. However, they often come with high price tags. Smart switches offer the right network features and business growth at a fraction of the cost, so you have more dollars to invest in other areas of your business.
With the Cisco 250 Series Smart Switches (Figure 1), you can get business-class network performance and security without paying for advanced network features. If you need a reliable solution for sharing online resources and connecting computers, phones and wireless access points, but low cost is a top priority, the Cisco 250 Series Smart Switches are the perfect solution.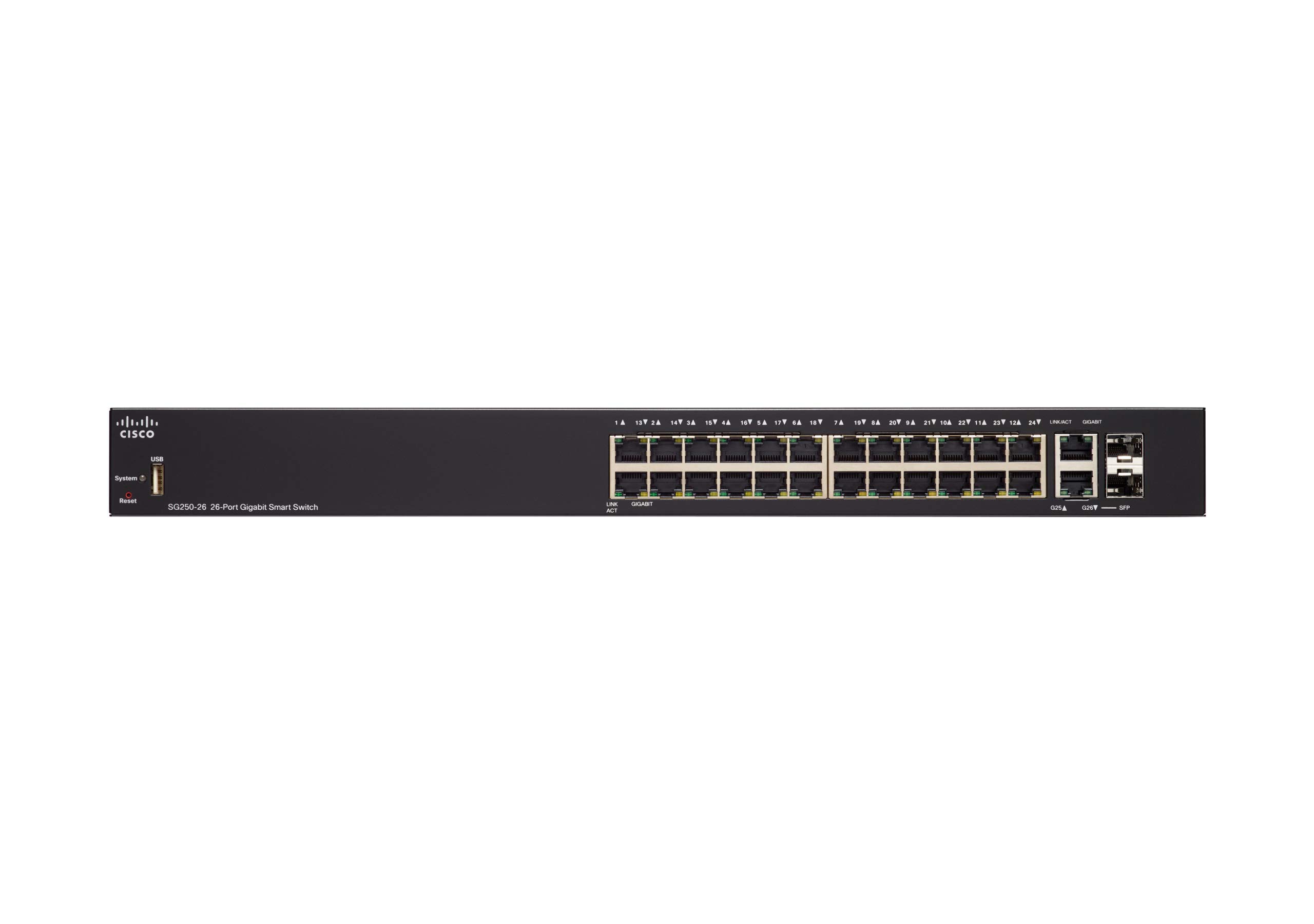 Overview:
The Cisco 250 Series is the next generation of affordable smart switches that combine high performance and network reliability with the complete network features you need for a secure business network. These powerful Ethernet or Gigabit Ethernet switches with Gigabit or 10 Gigabit Ethernet uplinks offer more management options, superior security, quality of service (QoS) and Layer 3 static routing features than standard or consumer-grade switches. At a lower cost than fully managed switches. With an easy-to-use web user interface, Smart Grid app and Ethernet Plus (PoE+), you can deploy and configure your entire business network in minutes.

Business applications:
Whether you need basic high-speed connectivity to computers and servers or a complete voice, data and wireless solution, the Cisco 250 Series Switches can meet your business needs. Possible deployment scenarios include:
High-speed desktop connectivity: The Cisco 250 Series Switches can quickly and securely connect small office workers to all the printers, servers, and other devices they use. A high-performance and reliable connection helps speed up file transfers and data processing, increases network uptime and increases the productivity of your employees.
Flexible wireless connectivity: The Cisco 250 Series switches work with Cisco wireless and third-party solutions to extend your network coverage. With security, Power over Ethernet (PoE), VLAN and Quality of Service (QoS) features, these switches are the ideal foundation for adding business-grade wireless networking to your network.
Up to 30W of power per port over Ethernet means you can easily deploy innovative 802.11ac wireless technology to increase productivity.
Unified communications: The Cisco 250 Series provides Quality of Service (QoS) features that prioritize slow traffic on your network and allow you to integrate all of your communications solutions, such as IP telephony and video surveillance, over a single Ethernet network. Cisco offers a complete line of VoIP telephony and other unified communications products for small businesses, and the Cisco 250 Series switches have been extensively tested to ensure easy integration and full compatibility with these and other vendors' products.