CardoO iNote Graphic Tablet
graphic designer or a digital artist you got tired of drawing with a mouse and losing your sketches and work ? Let us introduce you to our smart device, the iNote, which has unique characteristics that you can hardly find in any other graphical tablet. You may sketch on it without worrying about anything, and it helps digitize your work.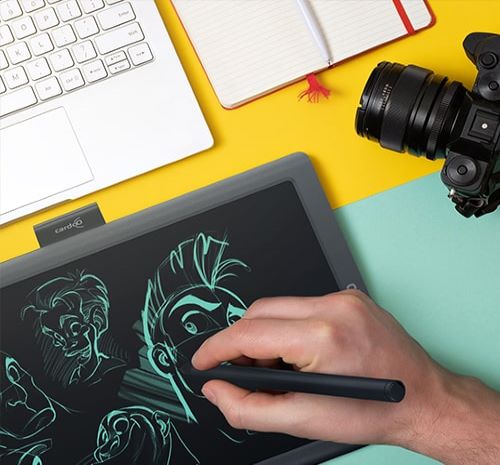 The Stylus Pen 8192 Levels is very sensitive in changing the thickness of the line based on the pressure force on the Pen. No lag can be achieved because of its Reading Speed of 230 PPS, and Reading Resolution of 5080 LPI.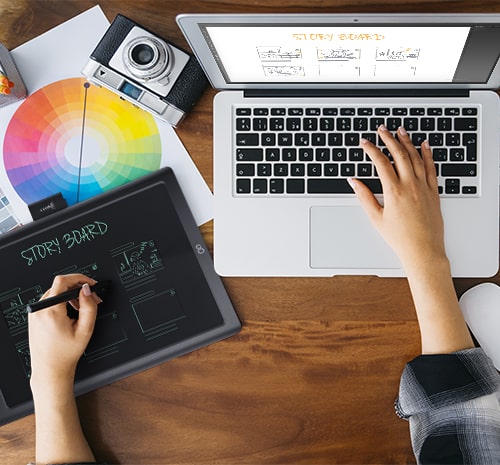 iNote allows you to store what you've drawn, save up to 3000 pages, and save a video of the stages of work, as well as control the playback speed.
iNote is compatible with both mobile phone and laptop. It allows you to draw live, connect it to your phone and pc through Bluetooth or USB, and use it on any program such as Photoshop, Illustrator, Sketchbook, and supports all video editing programs.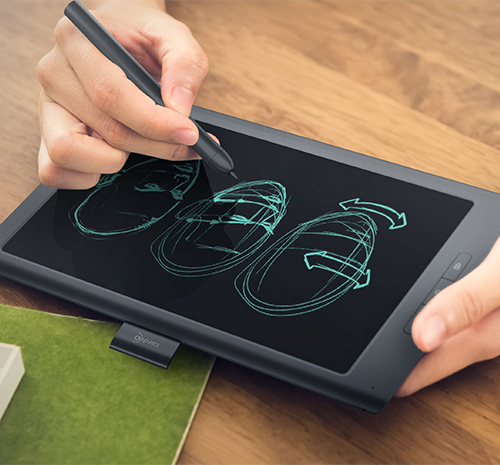 It fully supports Digital Sculpting and 3D programs such as zBrush, Maya, 3D Max and Solidworks. It is very helpful in Storyboard, Concept art and Retouching and Manipulation.
iNote high battery capacity makes it last for up to 50 hours of continuous work
nnovate, edit and save

Its light weight and fine design and easiness of use enables you to carry it around wherever you go. Increase your productivity with Cardoo i Note and organize your work. No more notebooks hustle, Cardoo is your new paper and pen that gives a modern artistic experience.
Tablet with pressure-sensitive, cordless, battery-free pen
Highly sensitive active area to touch and pressure.
Highly sensitive and accurate Stylus pen.
Continuous use for 50 hours
Find similar