Printer Specification
Hi-Speed USB (B Port) Ethernet: 10/100Mbps (auto switchable) Wi-Fi: IEEE802.11 b/g/n/a9 Wi-Fi Security: WPA-PSK (TKIP/AES), WPA2-PSK (TKIP/AES), WEP, WPA-EAP (AES)*, WPA2-EAP (AES)*, Administration password Wireless LAN Frequency Band: 2.4GHz, 5GHz
Canon Maxify GX5040
InkJet Priner
The Canon Maxify GX5040 is a dependable MegaTank printer that offers large-format printing capabilities. With its efficient design, it enables you to create high-quality business documents with speed. Moreover, it delivers significant cost savings, reducing total ownership expenses by an average of 85% compared to the top 10 laser and inkjet printers available in the market.
Small choices, significant impact:
Enhance your business printing experience with the Megatank, a printer equipped with a large-capacity refillable ink tank. This innovative technology ensures high-performance printing while delivering excellent print quality. Not only that, but it also offers an incredibly low total cost of ownership, making it a cost-effective choice for businesses.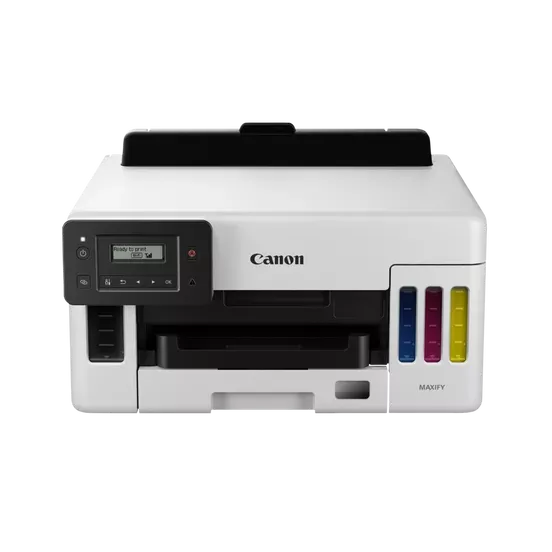 Meet Your Needs:
Discover a business printer that perfectly suits your needs and budget, providing excellent affordability for your specific environment.
Achieving excellence across all environments:
The Canon MAXIFY GX5040 stands out in terms of its exceptional performance in achieving low cost per page and handling high-volume daily printing requirements with ease.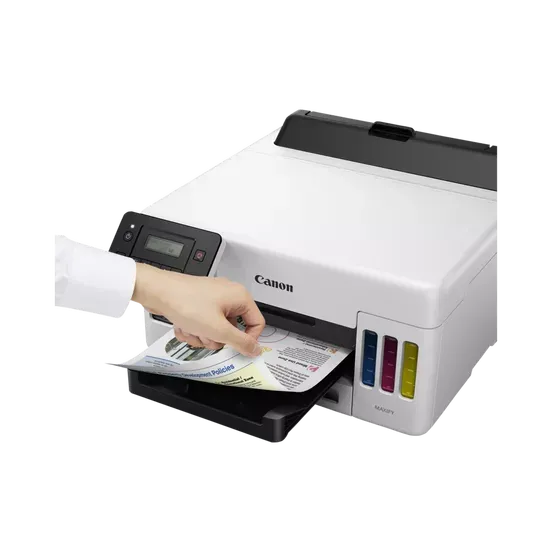 Estate Agencies:
Effortlessly expand your client's real estate portfolio while eliminating concerns of ink or paper shortage. With the ability to print on both matte and glossy media, you can easily create professional business cards to enhance their branding and networking capabilities.
Retail:
Streamline the process of printing invoices with a compact printer that offers consistent reliability and high-speed performance. Additionally, our in-house capabilities allow us to produce top-notch, durable point-of-sale (POS) materials, banner ads, and signage, ensuring high quality output for all your printing needs.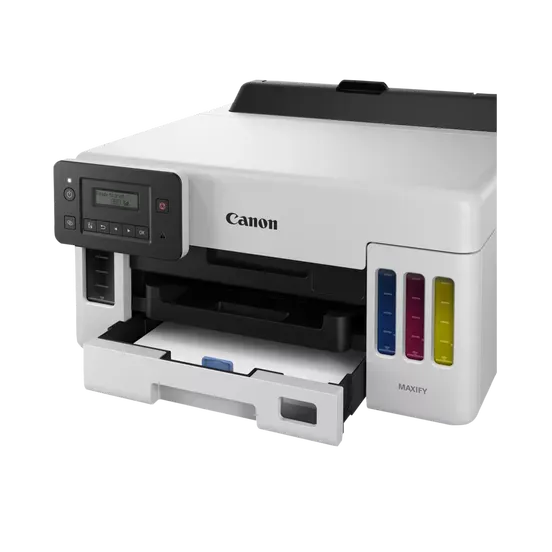 Private Clinics:
Elevate your clinic's operations by easily printing customer records, scheduling new appointments, and even directly printing on envelopes. With this versatile capability, you can create captivating content to enhance your clinic's overall experience and efficiency.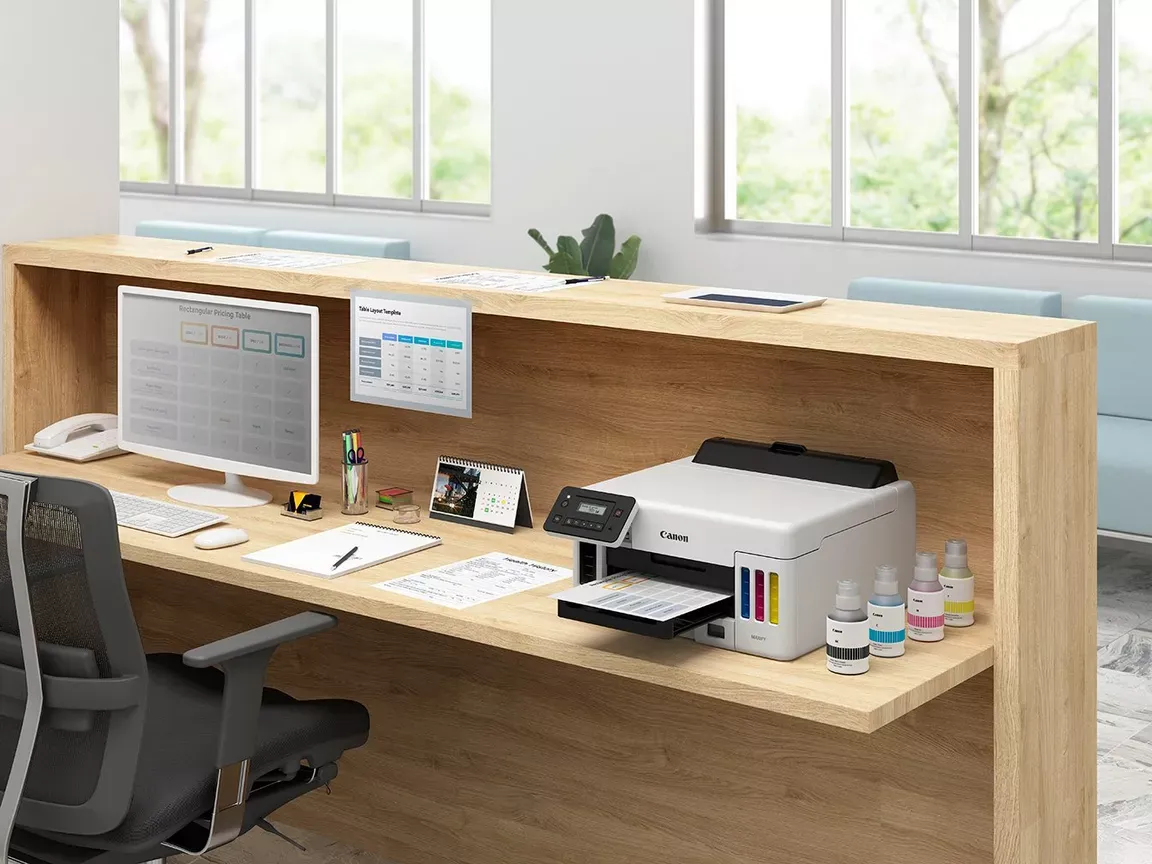 Educational Institutions:
Effortlessly generate a variety of documents, including training materials, presentation handouts, and administrative paperwork, on a daily basis using a cost-effective printer solution. This ensures convenience and efficiency while minimizing expenses for your printing needs.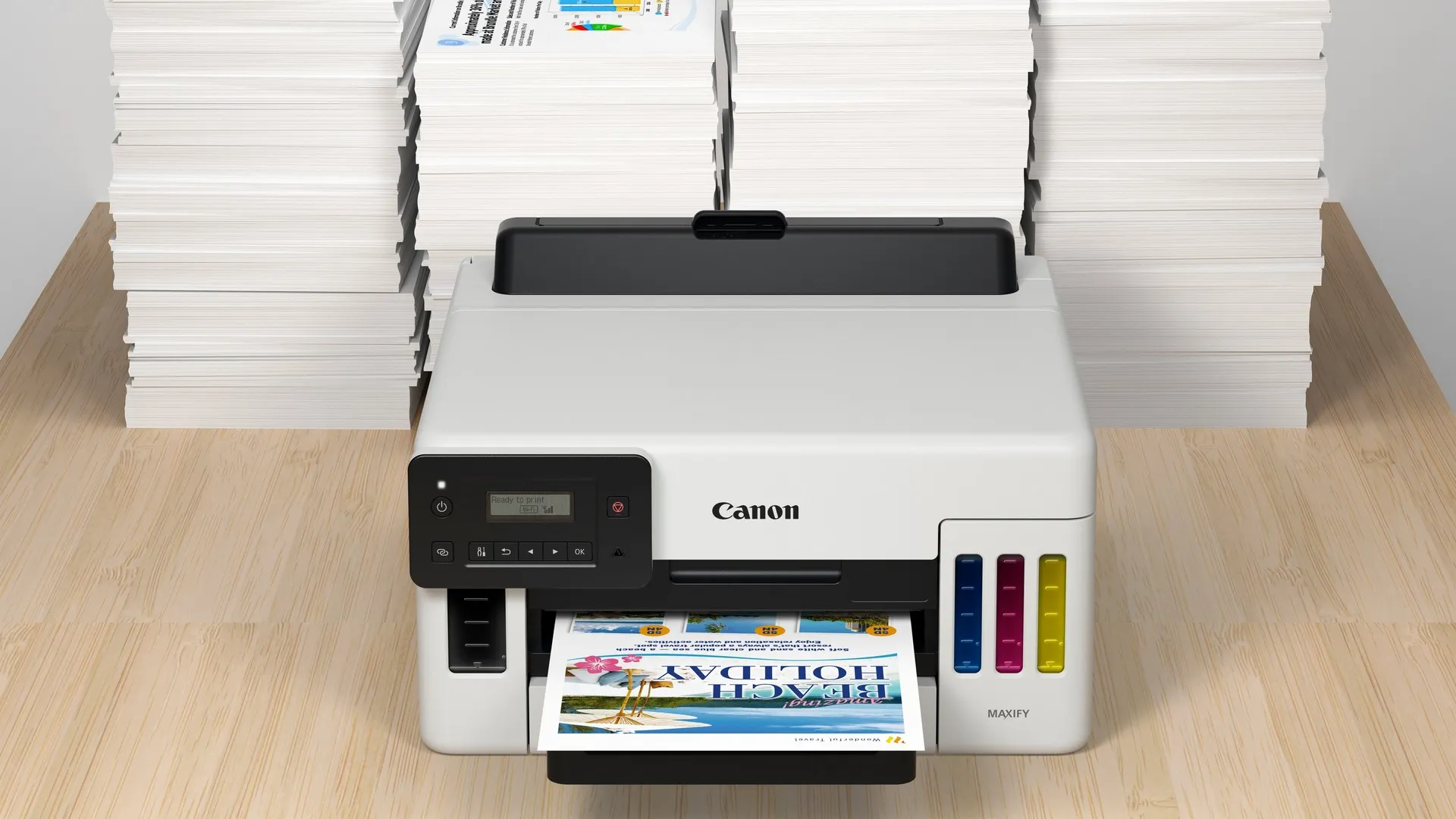 Low Costs That Stay Low:
Experience the benefits of high page yields and a low cost per page, allowing you to maximize productivity and minimize printing expenses.
printer for all your needs:
Achieve remarkable printing speeds of up to 24 images per minute (ipm) for black and white documents and up to 15.5 ipm for color documents. This high-speed performance ensures efficient and timely printing for all your needs.
Compact Yet Highly Capable:
Small but multifunctional.

Maximize Efficiency:
Optimize cost, time, and waste by utilizing an energy-efficient solution that promotes sustainability. By prioritizing energy efficiency, you can reduce operational expenses and minimize environmental impact, all while maintaining productivity and efficiency.
Get Connected:
Easy connection to remote printing.

Canon Print App:
Experience the convenience of seamless connectivity between your palm and printer through the Canon PRINT app. With this user-friendly app, you can effortlessly print from your smart devices, monitor printer status, and enjoy the flexibility of cloud connectivity for efficient management of your printing tasks.