Printer Specification
17 (Mono) / 16.5 (Col) ipm FPOT: 6 (Mono) / 6.5 (Col) seconds
Brother DCP-T220
InkTank All-In-One Printer
Introducing efficient ink tank printers with a compact design and ample capacity, perfect for both home and office environments. Experience worry-free printing as you expand your possibilities for professional-grade output. Enjoy sharp, clear text, vibrant color graphics, and impressive photo prints, all without concerns about cost.
Print at full speed:
Brother printers accelerate your workflow with impressive document printing speeds of up to 9/16 images per minute (ipm). Save valuable time and accomplish more tasks efficiently. Whether you're working on professional reports or captivating brochures, feel confident in producing impactful business materials that leave a lasting impression.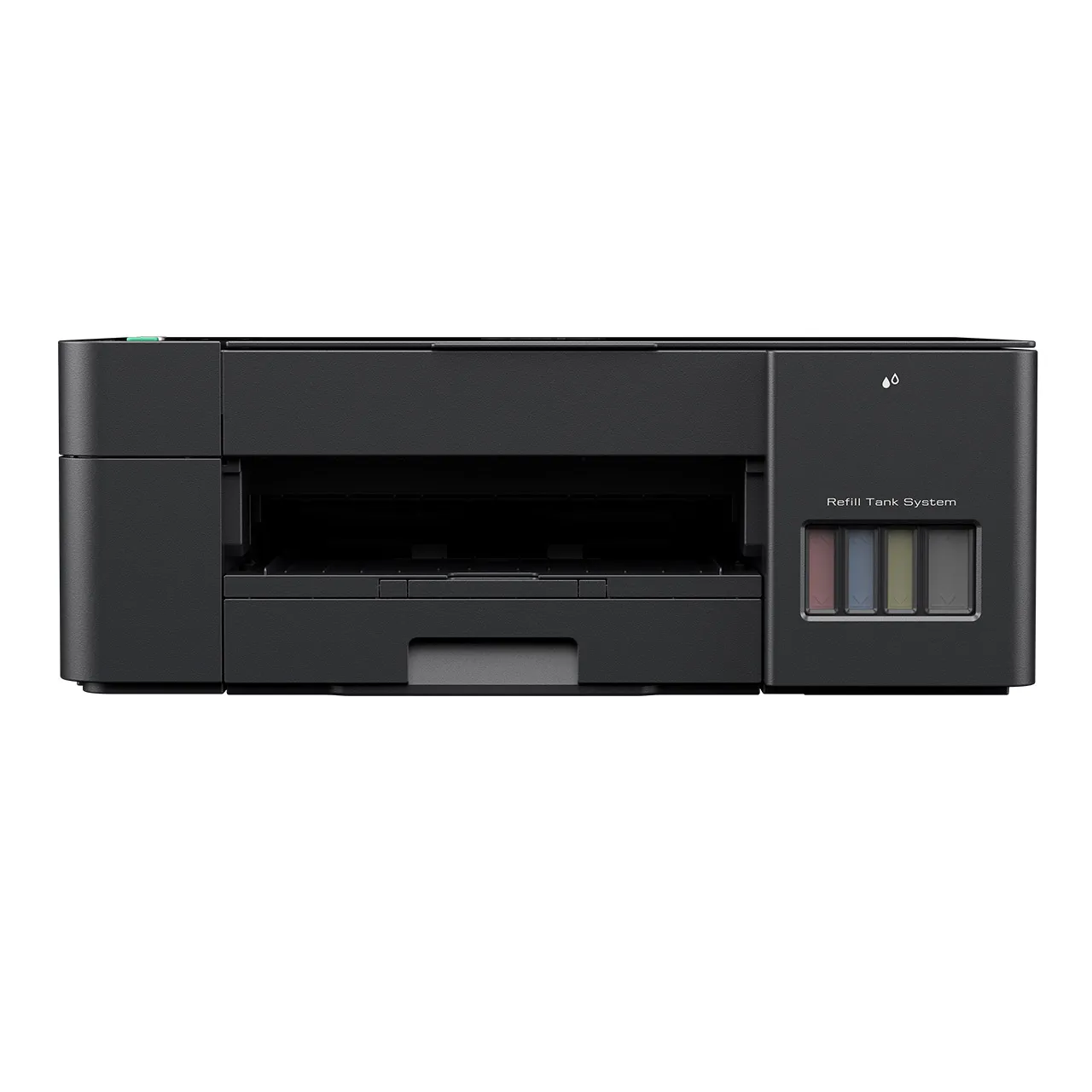 Solve the problem effectively:
The Brother DCP-T220 printer is equipped with a versatile 150-sheet paper tray that can be adjusted to accommodate various paper sizes. Additionally, it offers an optional 1-sheet manual feed slot, which is capable of handling different types of paper. With these features, you can effortlessly handle a wide range of print jobs with ease and convenience.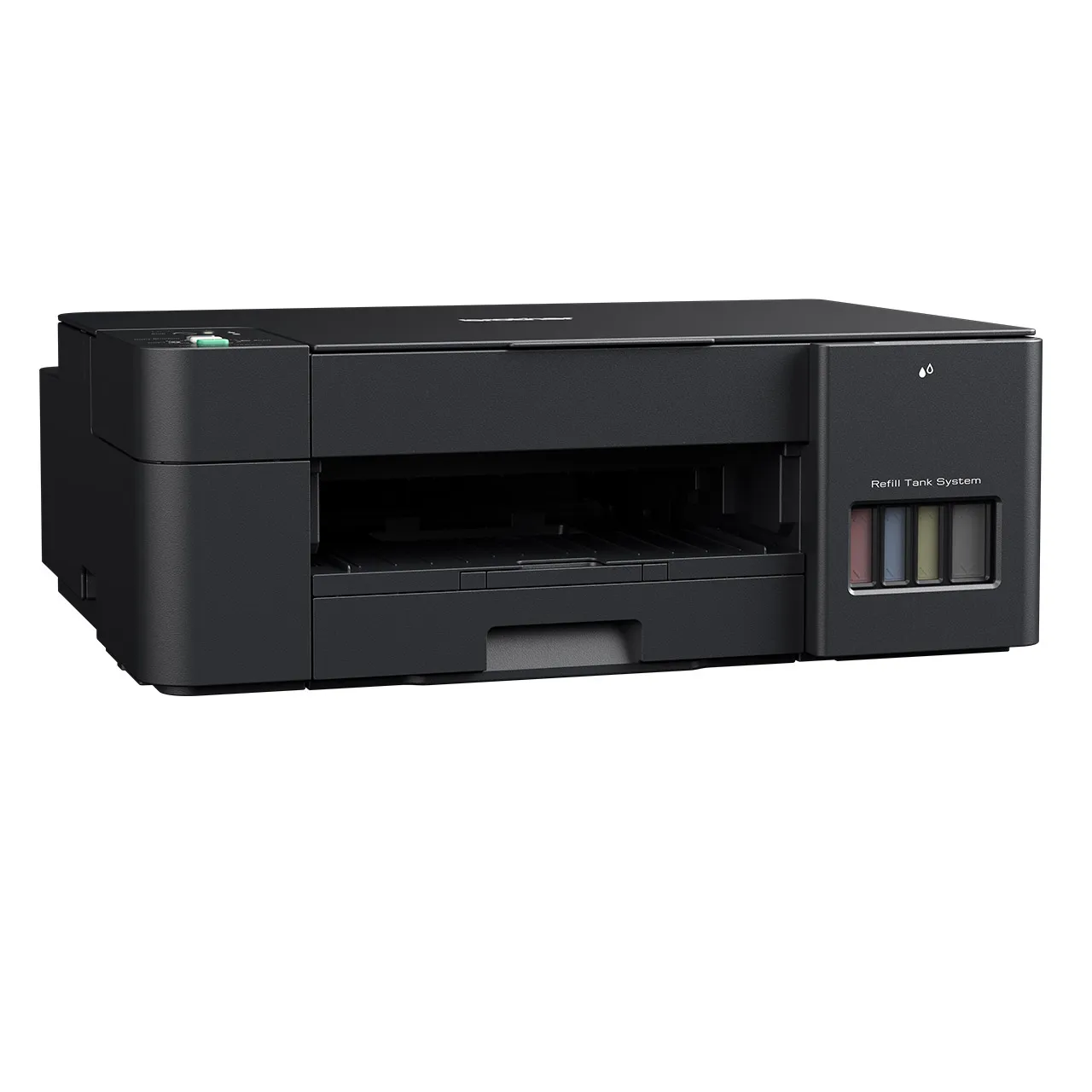 Save more on every print:
Minimize your printing expenses with the help of Brother High Yield Ink Tanks. Experience the ability to print up to 7500** pages in black and white, and up to 5000** pages in color. By opting for our affordable genuine inks, you'll not only save money in the long term but also extend the lifespan of your printer and printheads.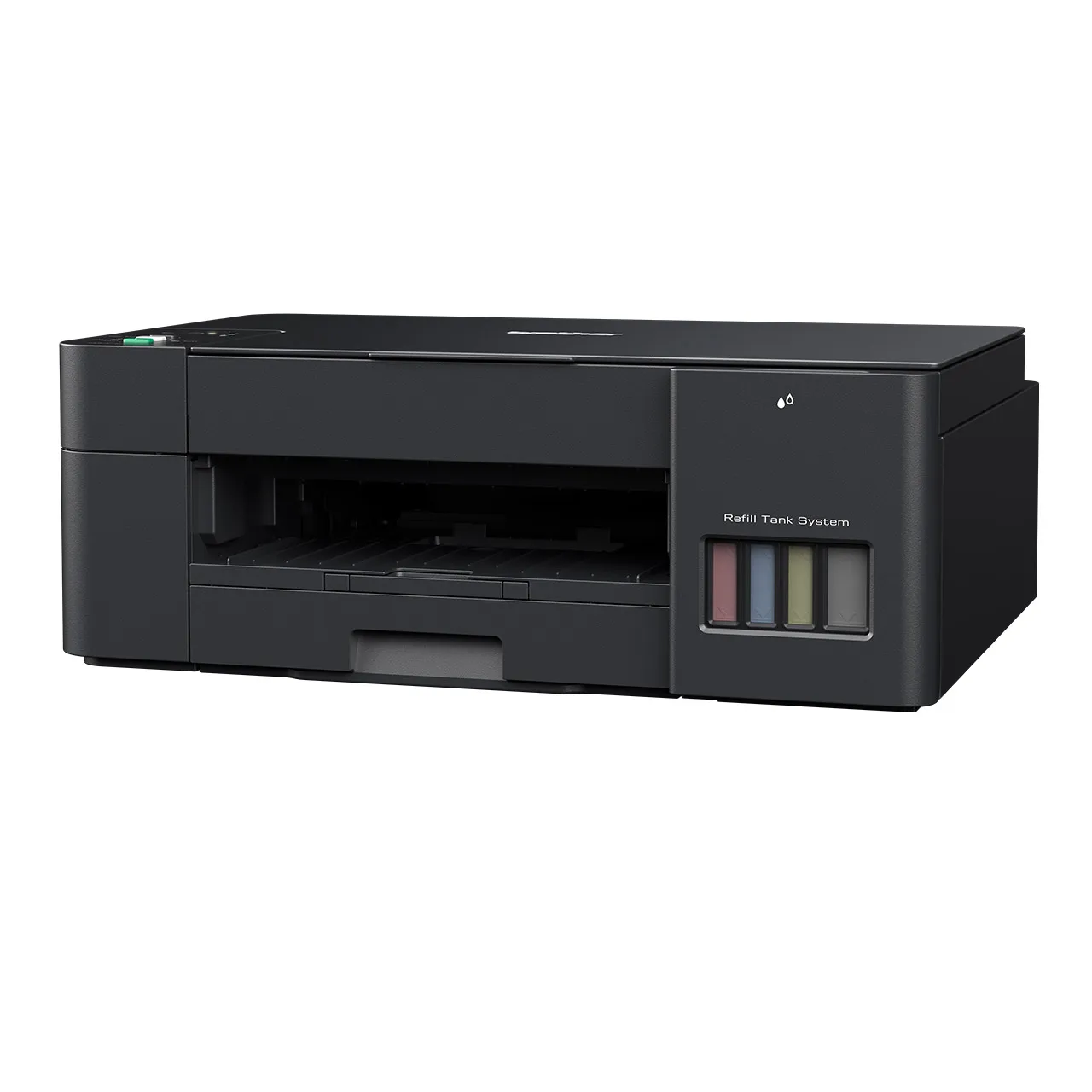 Enter easily and accurately:
Brother's cartridge refill printers feature transparent lids that provide convenient front access to the internal ink tanks. This user-friendly design is specifically engineered to minimize the risk of confusion and potential leaks, ensuring a hassle-free printing experience.
User friendly:
The Brother Ink Tank printer is designed to be plug and play, requiring no driver installations. It is ready to use straight out of the box, providing seamless functionality. With a straightforward user interface, the printer is incredibly user-friendly, ensuring effortless operation for all users.