Monitors Features
DisplayPort 1.2 x 1 HDMI(v1.4)x 1 Dual-Link DVIx 1 Earphone jack:Yes Earphone Jack : Yes
Find similar
Asus VG278QR
Asus, VG278QR, 27" Inch FHD, TN, 165Hz, 0.5Ms, Gaming Monitor,
27-inch FHD game display with 165 Hz super-refresh speed and adaptive-sync technology to avoid screen tearing and frame speed
Free Sync Premium technology, certified as G-SYNC compatibility, offers a smooth and glossy gaming experience by enabling VR (Dynamic Resolution Rate) by default.
Soft play 0.5ms * Response time and ASUS Extreme Low Motion Blur (ELMB) technology to reduce ghosting and motion blur
Game Quick Input technology reduces input latency and provides faster movement from screen to display.
Special ASUS Game Plus Key for in-game enhancements during Game Visual to improve views
Adaptive-Sync supports free syncing with NVIDIA GeForce graphics and AMD Radeon graphics. Compatible with NVDIA GeForce GTX 10, GTX 16, RTX 20 and later series graphics cards.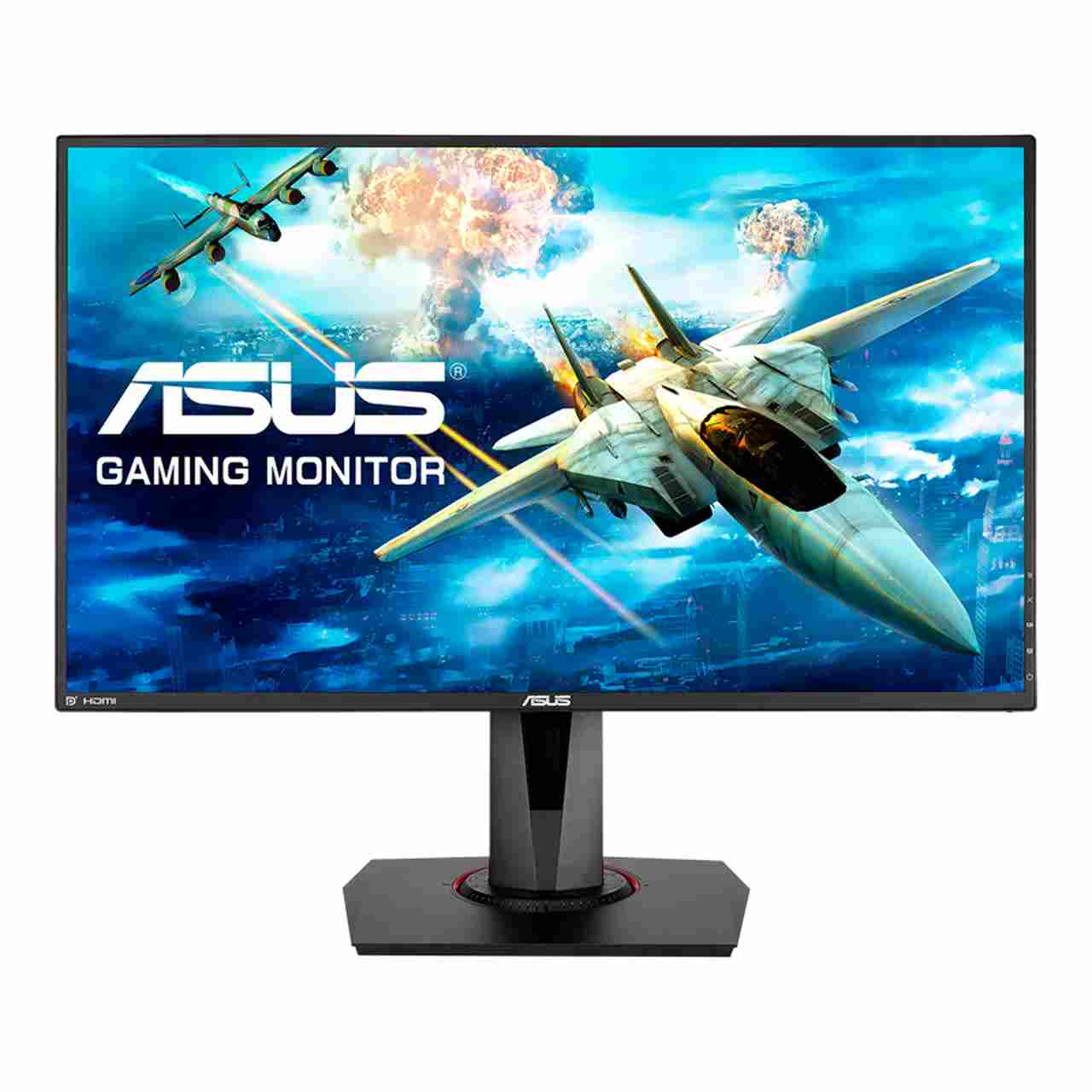 Lightning-fast 0.5ms response time with Asus Extreme Low Motion Blur:
ASUS VG278QR is the fastest display in the class with 0.5ms * response time to eliminate ghosting and motion blur. This allows you to instantly connect with what you see on the screen, especially in fast-paced games, such as a professional racer or head shooter.
There is also ASUS Extreme Low Motion Blur (ELMB) technology, which makes moving objects smoother, making the game smoother and more responsive.
0.5 ms minimum response time based on internal tests. Response time may vary depending on test conditions.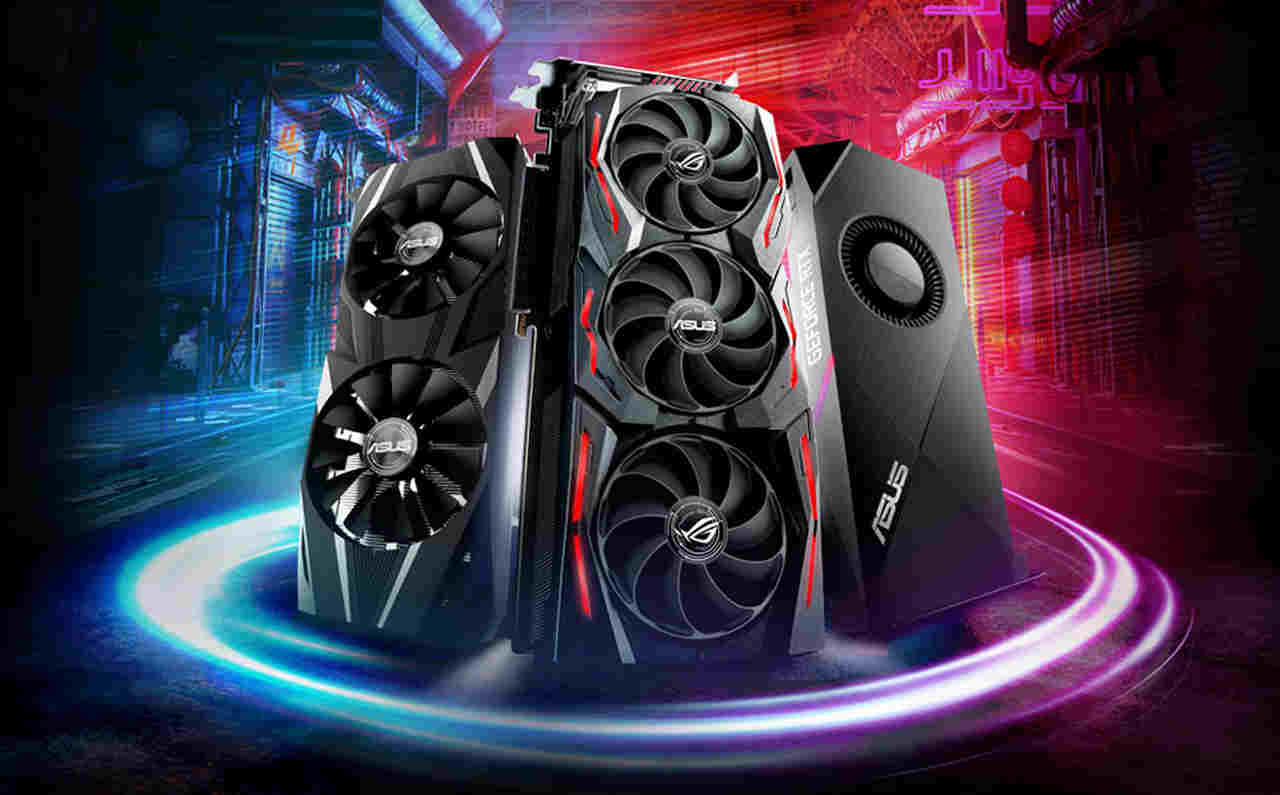 Certified Nvidia G-Sync Compatible, Free Sync Premium:
Certified as G-SYNC compatible with VG278QR, Free Sync Premium Technology VRR delivers smooth and slow free play by enabling default on Nvidia GeForce GTX 10 Series and NVIDIA GeForce RTX 20 Series graphics cards.
Incredible 165hz refresh rate:
With stunning 165 Hz refresh rate, fast moving images are no problem for the VG278QR. There are no annoying delays, so you excel at first-person shooters, runners, real-time strategy games and sports.
Adaptive-Sync technology for smooth gameplay:
VG278QR Adaptive-Sync (Free Sync ™) technology eliminates screen tearing and interruptions for smooth viewing and smooth play.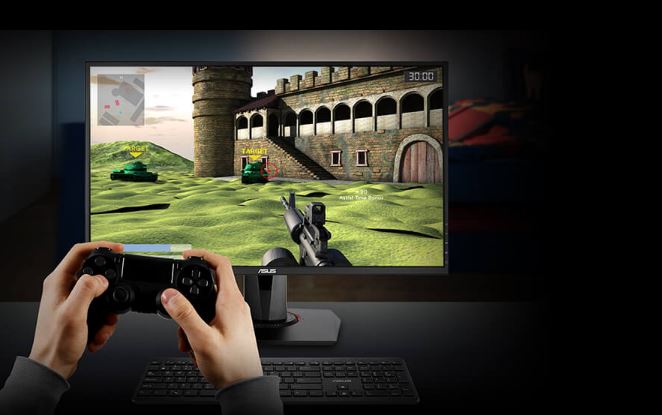 Game Fast Input Technology–because milliseconds count:
The input delay on the LCD display is much lower than that of the TV, and ASUS VG278QR uses Game Fast Input technology to reduce input delay. This technology provides fast movement so you are always on the lookout for action in the game when you need a quick response.
HDTV: Your order delay will appear on the screen and you will miss the target.
VG278QR Gaming Monitor: Your team will immediately appear on the screen, and you can hit the target at the right time.
Asus-exclusive Game Plus technology:
The ASUS VG278QR features ASUS's only Game Plus hotkey that offers in-game enhancements to help you get the most out of your game.
This feature is developed in collaboration with professionals, which allows them to practice and improve their game skills.
The haircut overlay offers four different transition options so you can choose the one that suits the shooter you are currently playing.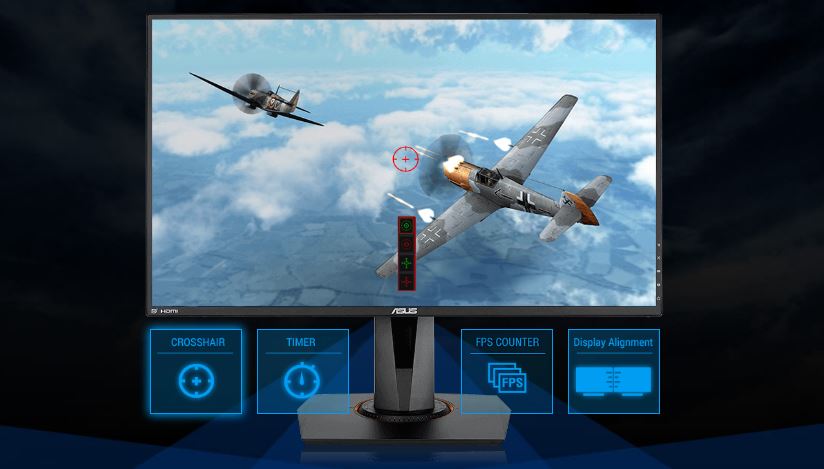 Asus-exclusive Game Visual technology:
ASUS Game Visual Technology includes seven preset display modes to improve viewing experience for a variety of content types. This unique feature can be easily found in the hotkey or OSD settings menu.
Rich connectivity options, a narrow bezel design:
The ASUS VG278QR offers a wide range of connectivity, including dual-channel DVI-D, DisplayPort 1.2 and HDMI (v1.4), so you can connect to multiple multimedia devices. It has a very thin carpet with a thickness of 1 cm for immersive and panoramic gaming experience.
The smart cable management feature on the VG278QR Monitoring Stand helps to organize and hide cables to keep your gaming environment clean.
Flicker-Free technology:
Flickr: Free technology blinks the soft gaming experience. This reduces the risk of eye strain and other eye conditions that may occur during prolonged and extended play sessions.
Ultra-Low Blue Light technology:
ASUS Ultra-Low Blue Light technology reduces blue light. Easily access four different screen filter settings via the OSD menu or the UI widget and select the one that suits your task.
The VG278QR Game Monitor has passed rigorous performance tests and is certified by TÜV Rhein, an international technical, safety and certification service provider of ground-free and low-light blue light in ground laboratories.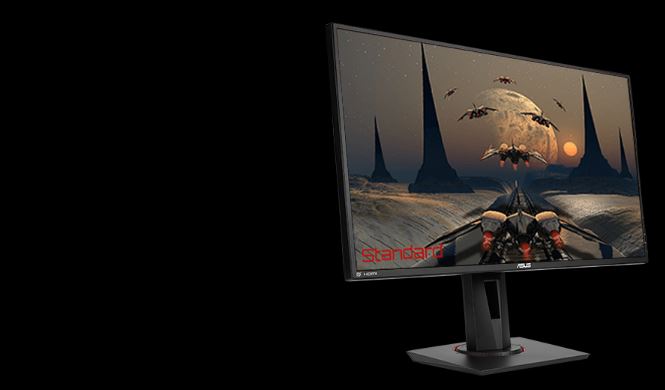 Ergonomically designed and wall-mountable:
The ASUS VG278QR display is specifically designed for marathon sessions. The ergonomic stand allows you to adjust the control angle, rotation, rotation and height so that you can always get the right viewing position. It can also be a VESA wall to fit in any narrow space.