TUF Dash F15 FX517ZM-AS73
24M Cache, up to 4.70 GHz
512GB M.2 NVMe™ PCIe® 3.0 SSD
1x 3.5mm Combo Audio Jack 1x HDMI 2.0b 1x Thunderbolt™ 4 support DisplayPort™ 1x USB 3.2 Gen 2 Type-C support DisplayPort™ / power delivery / G-SYNC 2x USB 3.2 Gen 1 Type-A 1x RJ45 LAN port
Asus TUF Dash F15 FX517ZM-AS73

Intel Core I7-12650H 512GB SSD 16GB Ram Nvidia GeForce RTX 3060 6GB 15.6 Inch FHD Win.11
BRAND NEW DESIGN:
The 2022 Asus TUF Dash F15 FX517ZM-AS73 has a clean and modern design, with its aluminum top cover inspired by mecha available in two colors: Off Black and Moonlight White. This laptop is versatile, fitting well in both casual settings like LAN parties and professional environments, and its slim profile of 19.95mm when closed makes it easy to carry around. The super-narrow bezels further enhance its appearance by maximizing screen space and minimizing distractions. Despite its attractive appearance, the TUF Dash F15 still maintains its durability, meeting military-grade MIL-STD standards.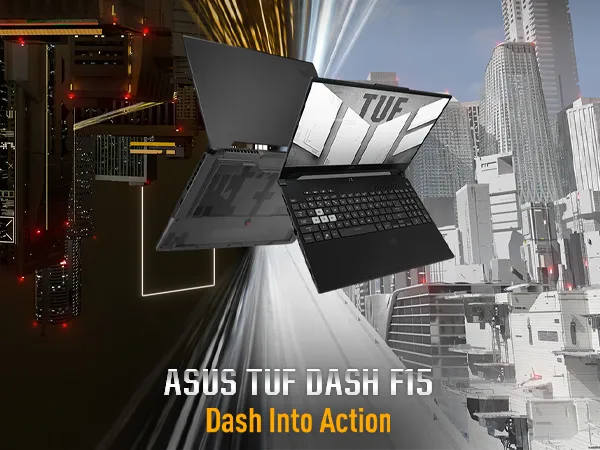 GAME ON:
The TUF Dash F15 FX517ZM-AS73 is a highly capable laptop, equipped with Windows 11 and ready for any task. With a 12th generation Intel Core i7-12650H processor and fast 4800MHz DDR5 RAM, it can handle both work and play with ease. The dedicated MUX switch ensures optimal gaming performance with the GeForce RTX 3060 Laptop GPU. And, if you need more storage space, upgrading is a breeze thanks to an empty M.2 NVMe SSD slot.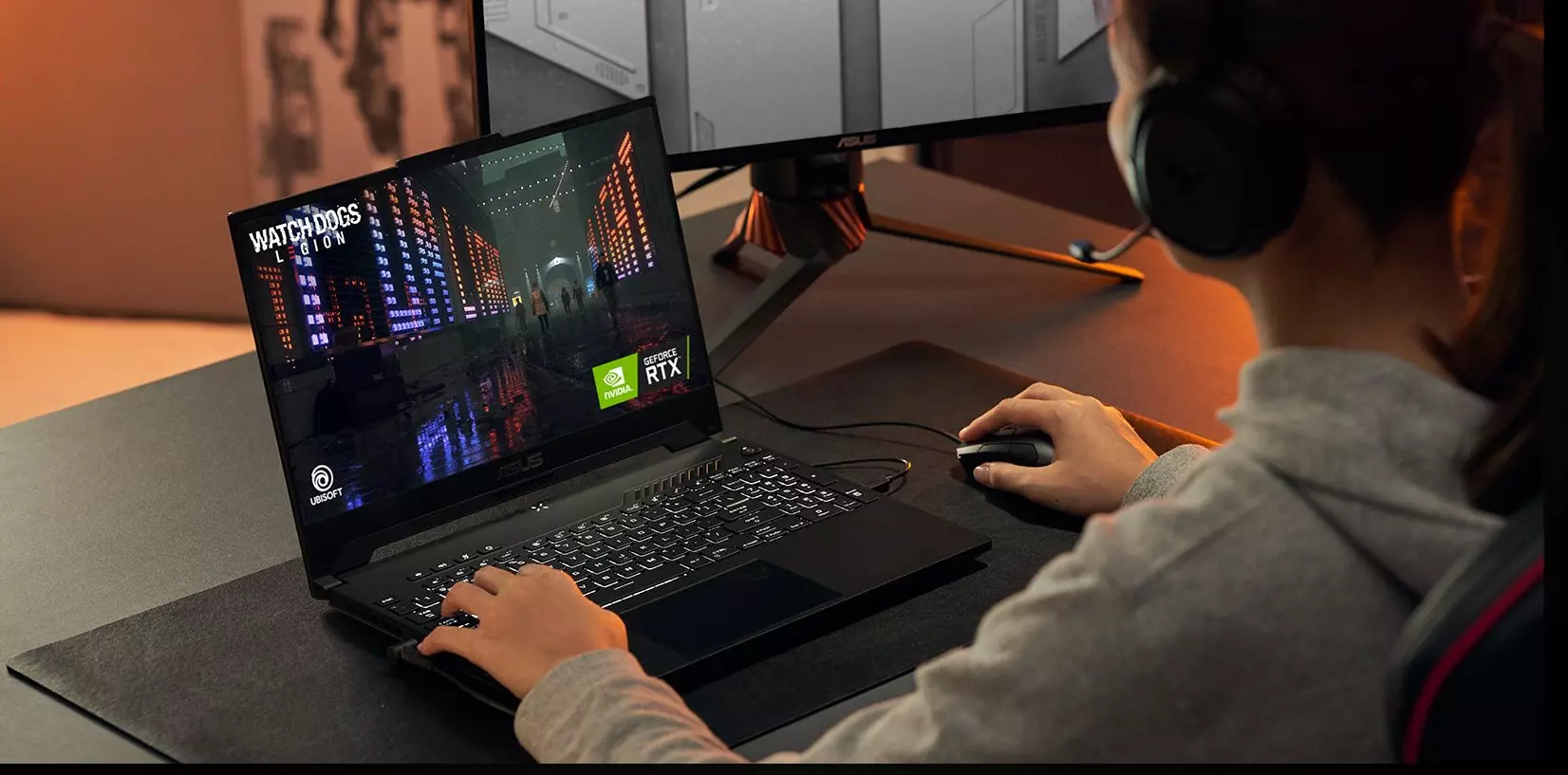 AMPLIFY YOUR EXPERIENCE:
Achieve lightning-fast speeds for gaming, streaming, and other activities with the high-performance Intel® Core™ i7-12650H CPU. This processor is designed to provide enthusiast-level gameplay in smaller and more portable devices, thanks to its advanced engineering. With 10 cores and 16 threads, it can reach clock speeds of up to 4.7GHz and is supported by extensive cooling, enabling it to handle even the most demanding workloads.
EXPANDABLE STORAGE:
The NVM Express® (NVMe®) SSD allows games and apps to load much quicker than before. This results in reduced waiting times and more time for gaming. The PCIe® drive offers up to 1TB of storage, making it easy to bring your favorite games with you wherever you go. In addition, the open M.2 SSD slot allows for the installation of a second drive, making it possible to have a collection of multiple terabytes.
MORE MULTITASKING:
The dual-channel DDR5 4800MHz memory ensures fast and seamless performance for all tasks, from everyday multitasking to heavy multimedia rendering. With high-performance RAM, you can easily switch between gaming, streaming, and web-browsing without any lag or slowdowns, allowing you to stay focused on the task at hand.
THE ULTIMATE PLAY
The latest GPUs ensure stable frame rates for popular games. This device comes with a GeForce RTX™ 3060 Laptop GPU which is built on the NVIDIA Ampere architecture. These GPUs incorporate advanced RT Cores and Tensor Cores, in addition to new streaming multiprocessors, enabling the most realistic ray-traced graphics and cutting-edge AI features. Enjoy consistently smooth performance for all types of games, from esports to AAA titles.
MUX SWITCH:
Gaming laptops today feature powerful dedicated graphics chips that provide high performance, but in most cases, the frames are processed through the CPU's integrated graphics before appearing on the display. Although this helps conserve battery life, it prevents the GPU from achieving its maximum performance potential. In 2022, all TUF laptops will include a MUX switch that allows you to switch to a direct GPU mode for competitive gaming. This mode reduces latency and improves performance by an average of 5% to 10%.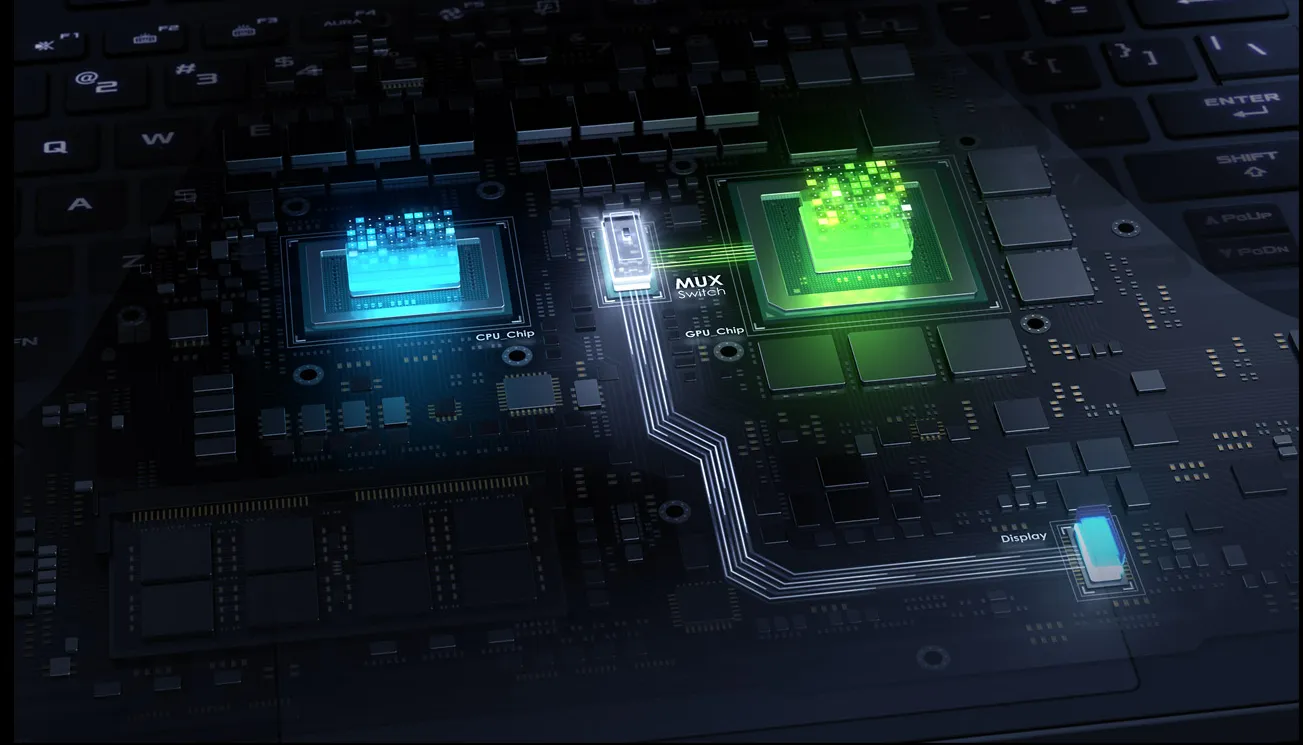 READY FOR ANYTHING:
To ensure long-term system reliability and extend the lifespan of the TUF Dash F15, comprehensive cooling is employed. The latest 84-blade Arc Flow Fans™ utilize varying thickness to minimize air collision, while the anti-resonance design maximizes high airflow. Anti-dust tunnels are implemented to expel air from up to four fan outlets, which keeps the system running at its best for a longer time. Despite the high airflow, there is no extra fan noise, allowing you to remain fully immersed in your gaming experience.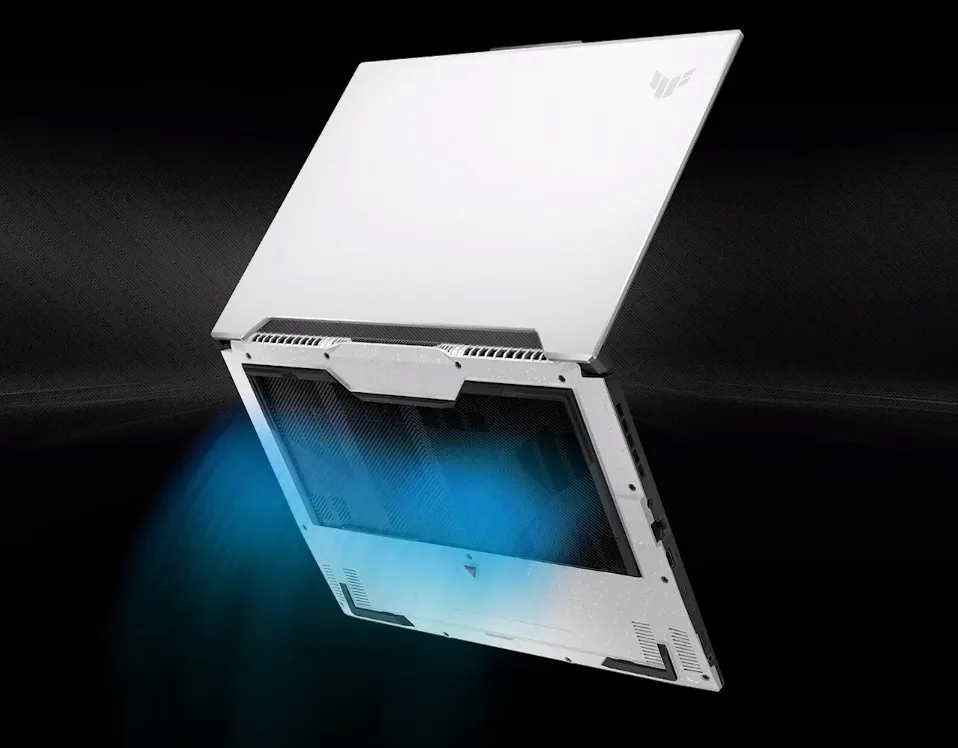 ARC FLOW FANS™:
The slim chassis of the TUF Dash F15 FX517ZM-AS73 does not leave much space for cooling, so we have improved every aspect of the Arc Flow Fans™ to maximize airflow. The intake vents are meticulously shaped and positioned to draw in as much air as possible. Once the air enters the device, it is propelled toward the heatsinks by 84 blades that are 133% thinner than standard designs but can still rotate at high RPMs. These robust fans increase airflow by up to 13%, which helps to keep the system cool.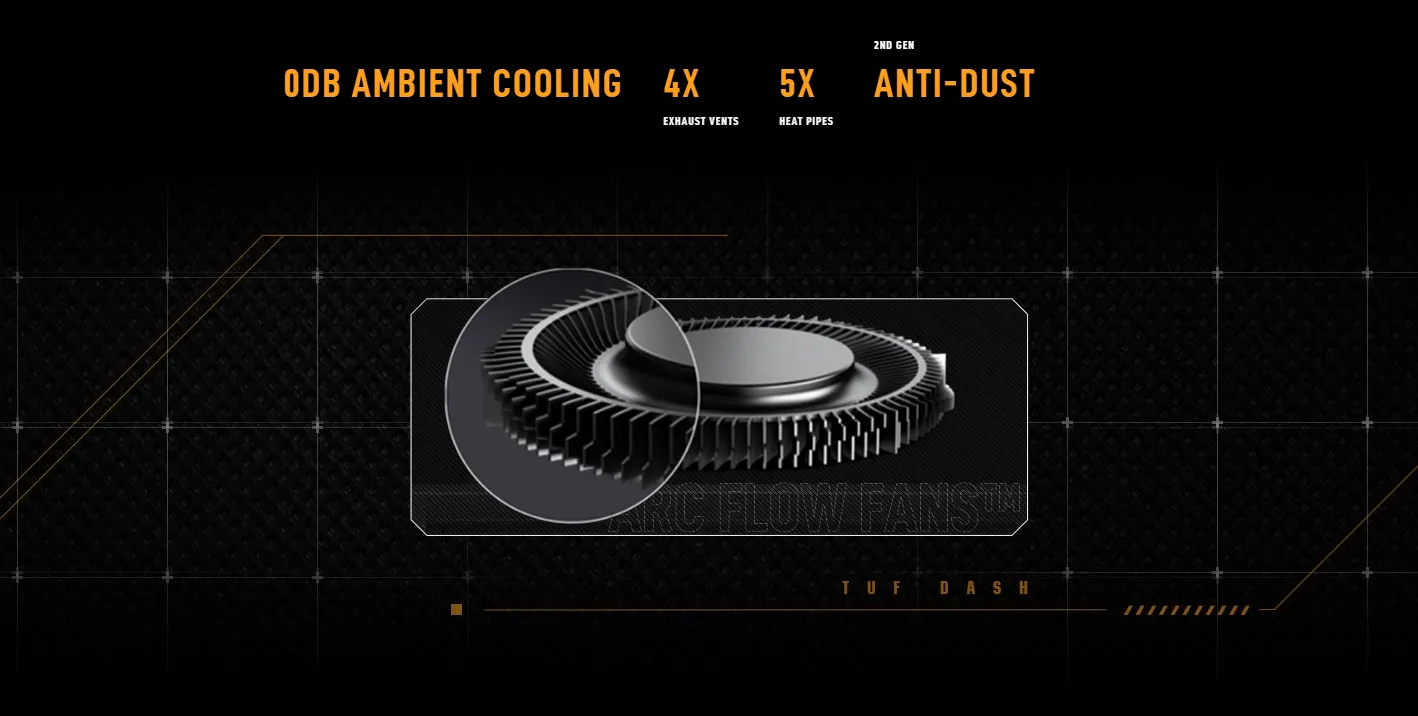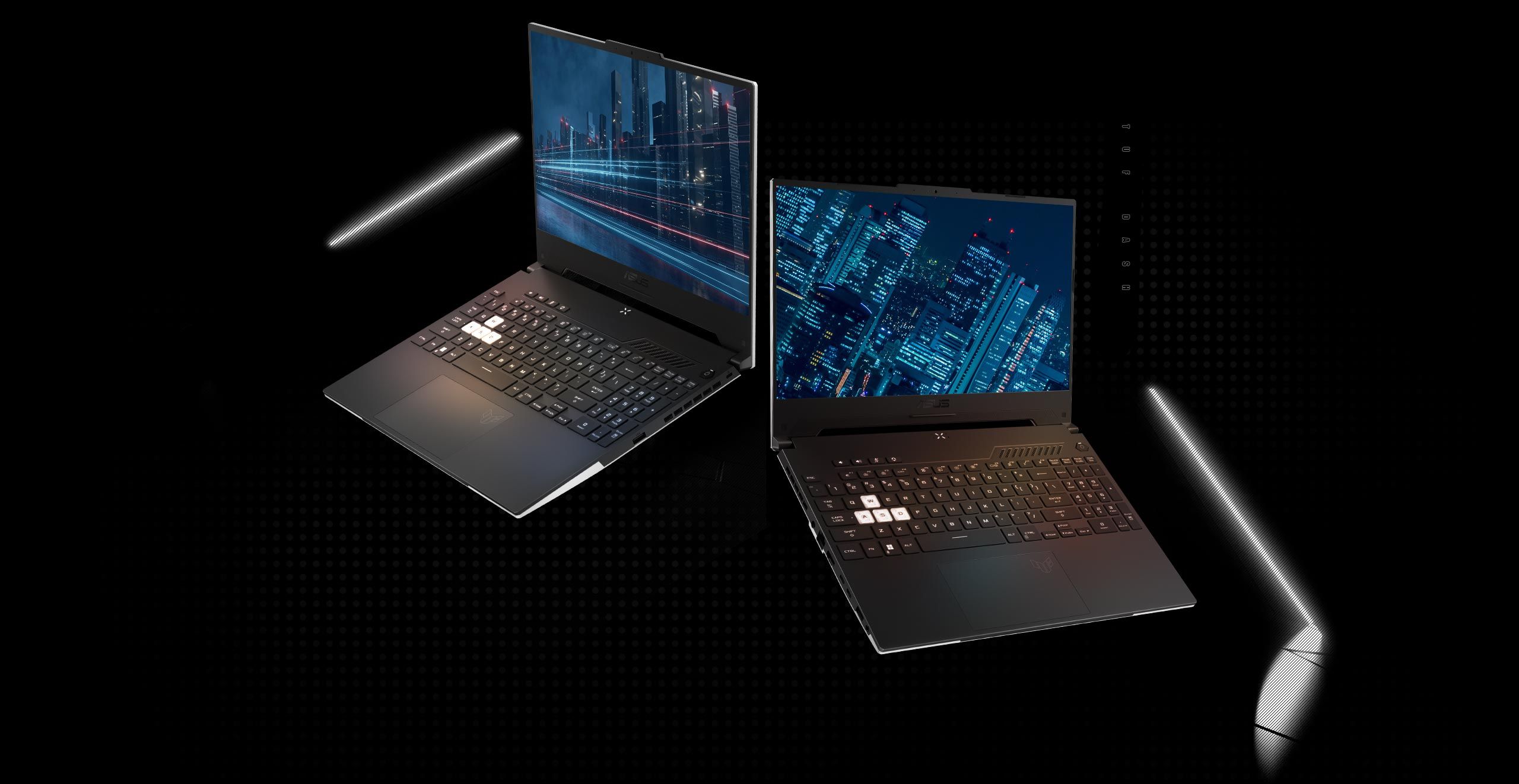 ACCELERATE VICTORY:
Experience professional-level gaming speeds with a super-fast IPS-level panel that has a refresh rate of up to QHD 165Hz/3ms and 100% DCI-P3 coverage, or opt for the FHD/300Hz display that offers 100% sRGB. The display also features Adaptive-Sync, which synchronizes the refresh rate of the screen with the GPU's frame rate to reduce lag, eliminate stuttering, and prevent visual tearing. This technology provides ultra-smooth and immersive gameplay.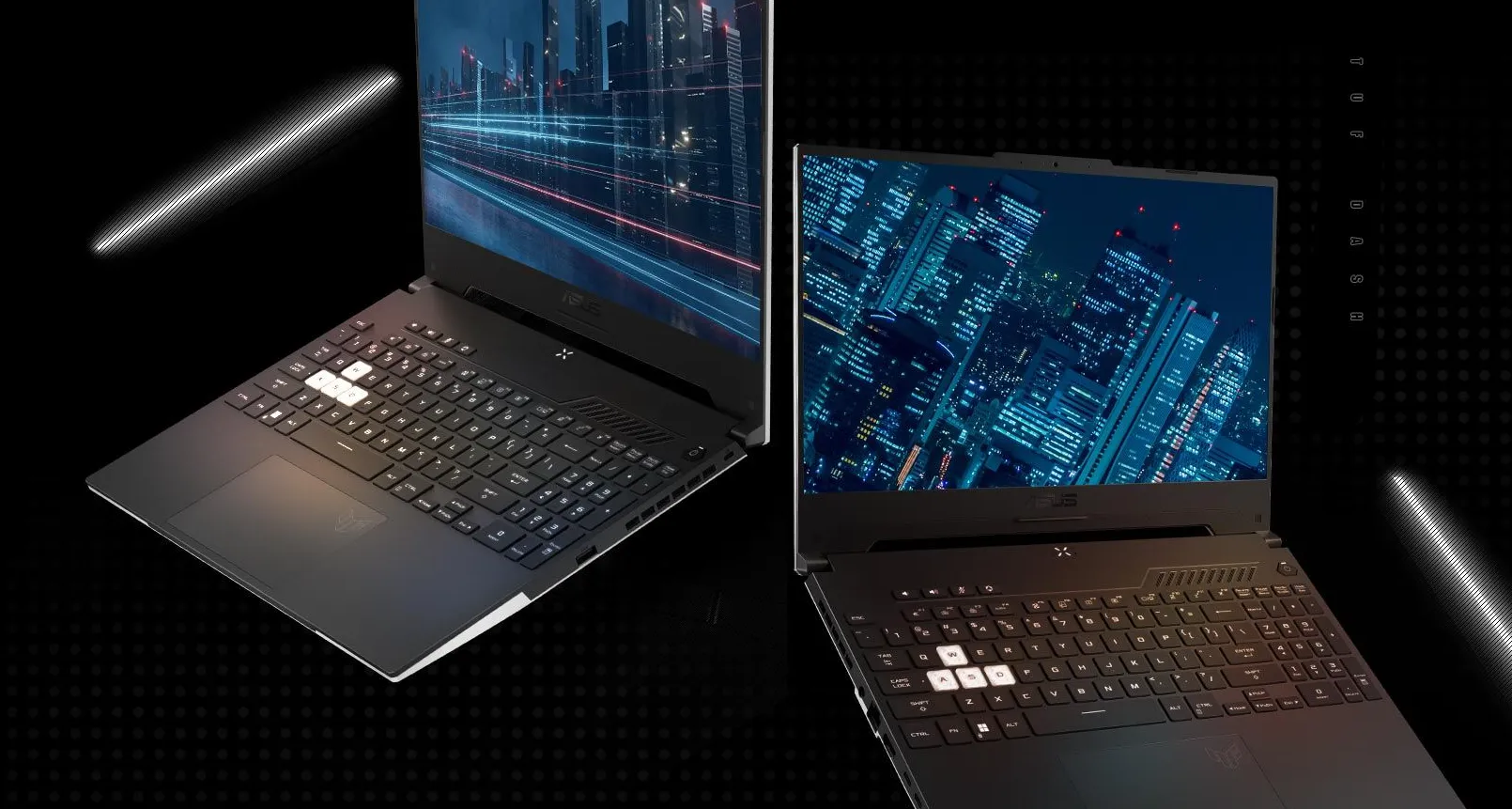 ENDURING POWER:
The TUF Dash F15 FX517ZM-AS73 allows you to game, stream, and code from anywhere with ease. The ultra-fast Thunderbolt™ 4 technology provides a convenient way to connect to the latest devices, such as powerful external GPUs or docking stations, while on-the-go. With Type-C charging, you can recharge your battery from portable power packs, so you don't have to worry about finding a power outlet when your battery runs low. Additionally, the device is equipped with a 76Wh battery and fast charging capability that can get your battery charged to 50% in just 30 minutes, allowing you to unplug and unwind anytime.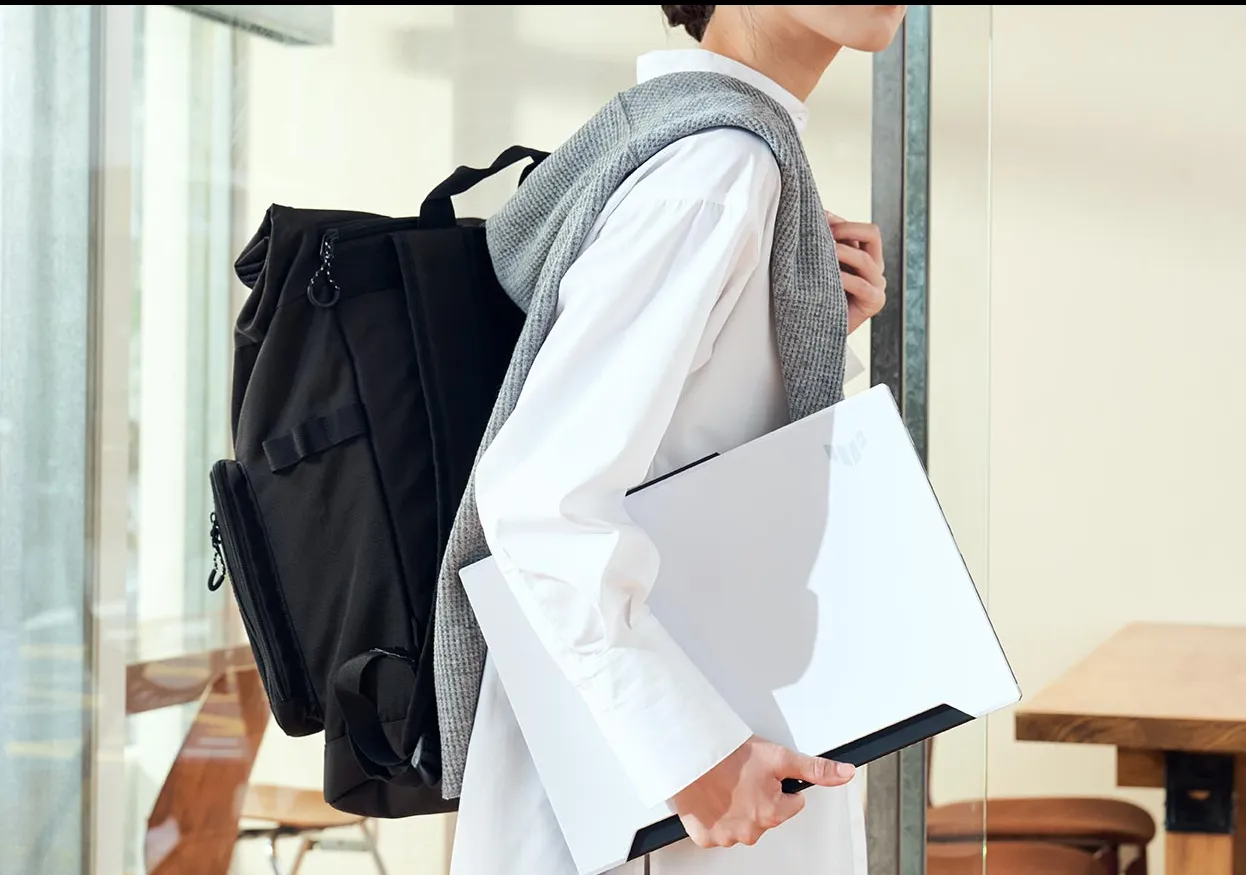 HEAR IT ALL:
The Asus TUF Dash F15 FX517ZM-AS73 features two high-quality speakers powered by Dolby Atmos to provide a superior sound experience. The Hi-Res Audio technology ensures that you hear music as the artist intended when using headphones. Additionally, the device is equipped with Two-way AI Noise Cancelation that effectively blocks out background noise during incoming and outgoing communications, allowing you to stay focused on your activities.
TWO-WAY AI NOISE CANCELATION:
The TUF Dash F15 boasts an Advanced Two-Way AI Noise Cancelation feature that is compatible with any input device as well as downstream connections. This technology enables you to eliminate background noise from both your own microphone input and from incoming audio feeds. It operates on the CPU, which leaves the GPU free to optimize gaming performance. You can also personalize noise-canceling settings for specific programs, including voice chat apps, while leaving other audio elements intact.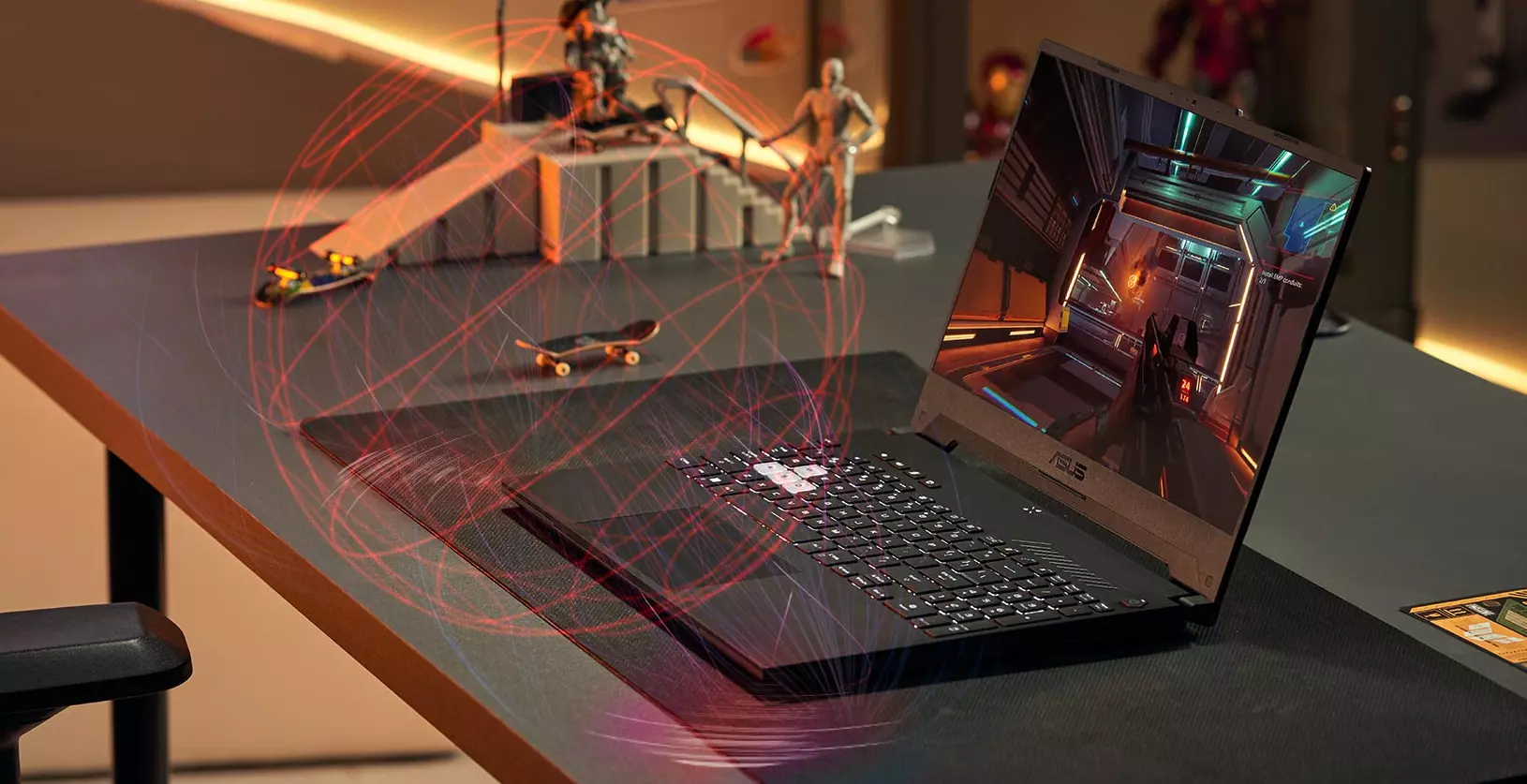 PRECISION STRIKES:
The keyboard of the ASUS TUF Dash F15 FX517ZM-AS73 is designed with a layout that resembles a desktop keyboard, with spaces between function keys that make them easy to identify. The keyboard also includes hot keys that provide quick access to essential commands. With a 1.7mm travel distance, typing on this keyboard is easy and comfortable, potentially resulting in faster typing speed.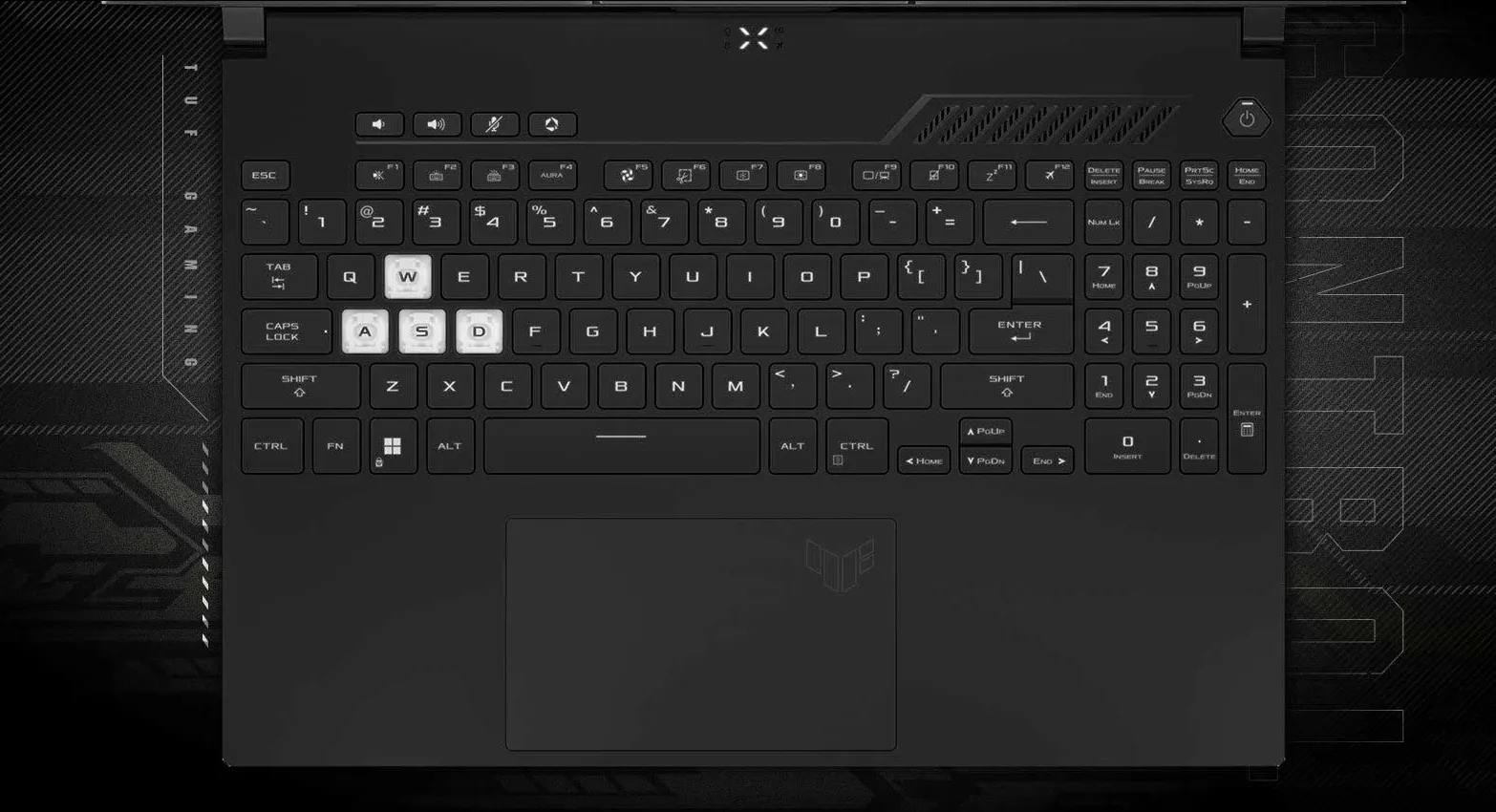 DISCOVER YOUR NEXT FAVORITE GAME:
For a single monthly fee, you can play more than 100 top-notch games with your friends on a PC, console, phone or tablet. Additional games are regularly added to the collection, ensuring a constant supply of fresh entertainment.